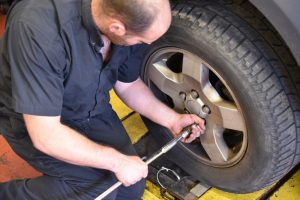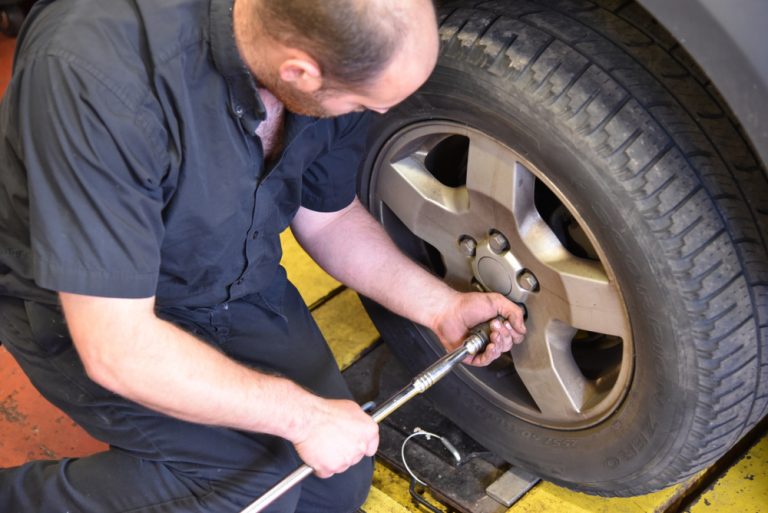 If your tyre fitting business or mobile tyre repairs company is looking for finance to help expand Awe have the perfect funding solution to help grow and develop your business, should you be looking to reach the next level within the industry.
The Tyre Industry Federation have collected some statistics you may not have previously been aware of. They reported that the UK has roughly 3,000 specialist tyre-fitting businesses, with another approximately 20,000 garages who sell and fit tyres together with their other servicing work.
This means there's an awful lot of competition within the world of UK-based tyre-fitters and suppliers, so standing out from the crowd and putting your best business foot forward is the only way to succeed within this industry.
Business Finance for Tyre Suppliers
A sure fire way of beating your competitors in the race to gaining new customers, is to inject your business with the funds it needs to succeed.
It doesn't matter if you're a mobile fitting service or a garage, you'll need cash in order to advance your business. Whether you need the money to cover everyday cash-flow issues or you need to scale your business with premises alterations, new vehicles or equipment, we can help you out. Things do not come cheap in the tyre-fitting industry, and tyre-changing equipment can be extremely costly purchases for businesses to make. If you decide to rent equipment, it could end up costing you even more in the long run.
We can help you financially in many different ways, such as when you're looking to buy equipment from companies such as Hofmann Megaplan, Atlas, Redback/Unite equipment, Dunlop, Bradbury or others you may wish to make purchases from.
Tyre Fitting Business Start Up
If you are looking to starting up a tyre fitting business or even planning on being a mobile tyre fitter, the United Kingdom government may be able to help with a startup business loan.
A tyre fitting business start up loan is a government-backed personal loan available to individuals looking to start or grow a business in the UK. In addition to finance, successful applicants receive 12 months of free mentoring and exclusive business offers to help them succeed.
The loan is unsecured, so there's no need to put forward any assets or guarantors to support an application. All owners or partners in the future tyre fitting business can individually apply for up to £25,000 each, with a maximum of £100,000 available per business.
Merchant Cash Advance for Tyre Fitters and Suppliers
 The simplest way of looking at it is that if your tyre-fitting business has a slow sales week, you'll repay less. Therefore, you won't be under the constant pressure of attempting to reach a certain amount of profit each week. There are no hidden costs or fees, so you won't be on the receiving end of a nasty shock once you take out a cash advance with PDQ Funding.
Get £5k to £200k within 24 hours
Pay back through your future card sales
Unsecured – there's no worries
Same day funding to your business 
Does My Tyre Fitting Business Qualify
Should you be wondering whether you will qualify for a business loan, this really id dependent on what type of business loan you're looking for. Regardless of the business loan type, the company needs to be UK-registered. Here are some of the basic eligibility requirements:
Be a Limited company, limited liability partnership (LLP) or sole trader
Based in England, Wales, Scotland or Northern Ireland
Have a UK bank account
Trading for a minimum of 3 months
Have an annual turnover of at least £60,000
Asset security or personal guarantee may be required depending on funding product
Documents Required to Apply
The following documents will be requested by your business manager once the online application has been completed. Please have the following documentation available:
6 months of merchant credit card sales statement
3 months of business bank statements
Funding for Tyre Fitters and Suppliers
We offer unsecured business loans that reward you with a lump sum of money to continue the development of your tyre fitting service. Some lenders that offer loans to small businesses often require a personal guarantee. This legal status of a personal guarantee is there so if your business was to default on loan repayments, you as the business owner becoming personally liable for paying back the money.
The most traditional form of lending within the garage and tyre sector is a bank overdraft, although for larger amounts with longer repayment periods, most businesses will opt for secured loans. These types of loans are commonly available from banks and other traditional lenders and will usually require a strong financial history. The small business loan will generally provide low fixed interest rates, with repayments set at equal amounts which are repaid each month for a set period of time.
The criteria between lenders varies significantly but in general but lenders will be looking to loan to businesses with a strong financial record and an excellent credit rating. Interest rates are comparable with an overdraft and the repayment terms will be dependent on your business structure.
Our quick four bullet points on things you need to know about our unsecured finance:
Applications can take just 10 minutes to receive a lump sum of £5,000 – £200,000
Repayments are to be made every month at a set interest rate
The loan is unsecured, but you may be asked to sign a guarantee
If you do not hold a great credit score, you can still be accepted
How to apply for a Tyre Fitters / Suppliers business loan
Step 1:
Visit our application page and provide the relevant information. This will ensure that we match you with an ideal lender. We will then ask you for further information about your business. You'll need to be ready to tell us the following:
The name of your business
How long you've been in business
Your average monthly card sales
The amount you are looking to borrow
Step 2:
Will will then require a few personal details, so please be ready to tell us:
Your title, along with you first name and surname
Position you hold within the business that is seeking a loan
Email and telephone number, so that we can stay in further contact with you
Step 3:
Read through our terms and conditions carefully, and if you're happy to continue, click 'get a quote'. From here your application will be processed and reviewed by a member of our business finance suppliers team, who will help you find the correct lender for your emergency business loan.
Step 4:
We will then be in touch with you to confirm the conditions of your business loan agreement.
Step 5:
Once the application is complete, it will be sent off and approved by a lender. You can then have a discussion with them regarding the terms of the loan. These terms will include interest rates, as well as how much the borrower will repay each month. The loan is then provided to you on an agreed and transparent basis. As a lender we support the growth of your business with our business cash advance.