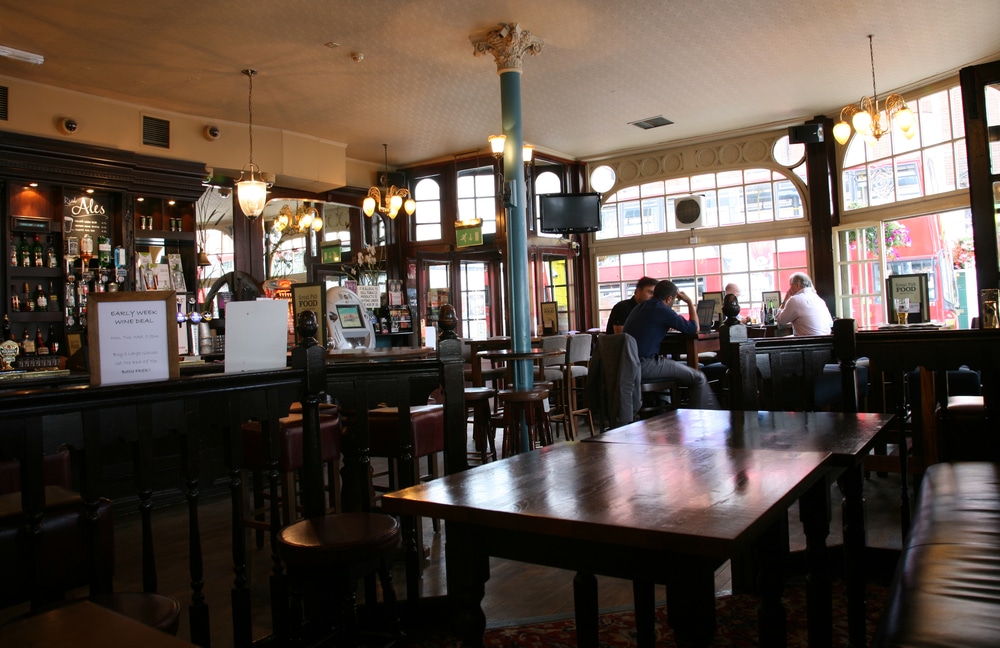 Pub Loans | Pub Business Loans | Business Funding for Public Houses
When you are considering a pub business loans, there are a lot of things you need to bear in mind. With a wide range of business fund for public houses on the market all different names. All different products and different names from unsecured, short term, small business, fast loans, loans for bad credit and traditional pub business loans. Having a reliable source for pub financing is crucial to surviving in the hospitality market. Although the pub, bar and leisure sector is one of the largest and most successful in the UK with its night time economy term used. There are over 48,000 Public Houses and Bars in the UK.  With over 1,000 large corporate breweries and the growth in popularity of micro breweries. The pub & brewery trade provides nearly 1,000,000 jobs but in recent times have certainly been challenging and even more so with business funding.
Pub Business

Loans
As a landlord or landlady you will have experienced the ups and downs of owning and running your own public house. You understand the hospitality industry better than anyone and know that investing and staying ahead of the competition is essential to maintaining a successful licensed trade business. The seasonal nature of the hospitality industry many publicans have been turned down by the high street banks for a business loan. This could have a dramatic effect on the business if finance is not secured when it is needed, say "dry January"!
If your public house or bar has been turned down for a pub business loan by the bank. PDQ Funding haver an answer it is an alternative funding solution in the form of a Merchant Funding. Repayments for the pub business loans are in line with your business takings. This is the perfect solution for anyone working in a seasonal industry like the hospitality and pub industry.
Use the

 

loan

 

to make your Business Grow.
Merchant Cash Advances are quick and effective alternative lending solutions to public houses, bars or any type of hospitality industry lead business. The process is quick and easy to apply for. PDQ Funding has helped support over 1000 pubs and bars across the UK year on year with unsecured business borrowing. The businesses have used the funding to provide :
Kitchen referbishment

furnishings and furniture

Refurbishment and repairs to building

Garden landscaping and smoking shelters

Paying VAT, PAYE, MGD

Promotion of the venue

New glassware or dinning inventory for a restaurant area

Cash flow worries
Regardless is your venture is established or it's just finding its feet, the business can still apply for a PDQ Cash Advance. This is a quicker process than access to applying for a quick business loan. A quick turn around can be completed within 2 to 5 days should you need funding quickly. This funding product is a fantastic alternative to any pub loans on the market today.
Reasons to choose our alternative finance for your Pub or Bar
90% of UK based Pubs & Bars are approved for our alternative finance product. The application process to gain one is simple and easy to complete. Minimal paperwork and no accounts required just that you have a turnover of £5,000 or more each month via your PDQ Machine. Here are a few reasons why customers chose a merchant cash advance for pubs and bars over pub loans :
Funding from £5,000-£200,000 in minutes

No fixed monthly payments – only pay back when you make a sale

100% of your cash income is kept by you

One clear cost,  no APR

Penalties free or hidden charges
How do

Pub Loans

 work
Merchant cash advances are a type of cash advance based on future credit and debit card sales. The advance is usually between £5,000 and £200,000 and it's repaid via a pre-agreed percentage of your taken card transactions via the PDQ Machine.
Paying back is directly linked to card takings. Repayments will only happens when your business takes a card payment as a sale. Taking this in to account all cash sales stay with the business. Unlike pub business loans your personal assets and home are safe! Should the merchant cash advance take longer to pay off, the originally agreed repayment cost remains the same. No penalties or extra fees are levied, because there's no such thing as late payment with a pub loan cash advance.
Brewery Loan

Alternative
Like to know more about an alternative form of business funding for your public house or bar? Our brewery loan alternative funding starts at 7%. Interested to know more? Simply complete the online enquiry from and one of the hospitality funding team will contact you to discuss your needs.