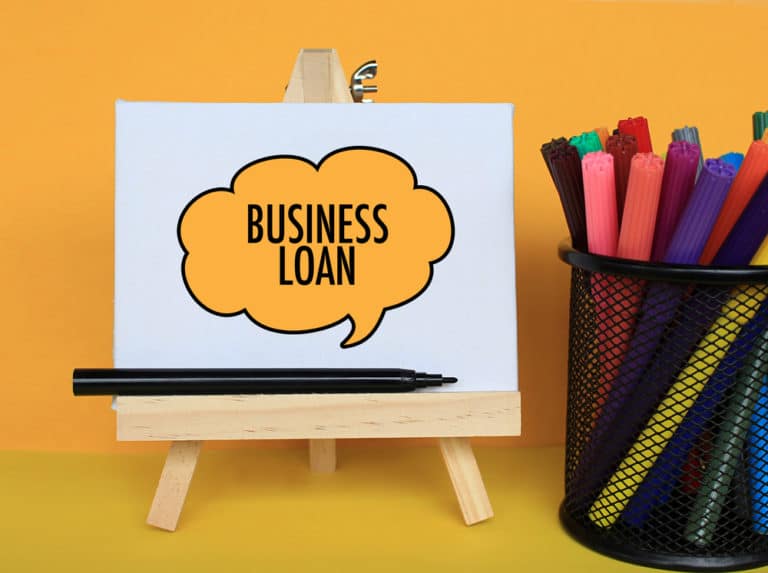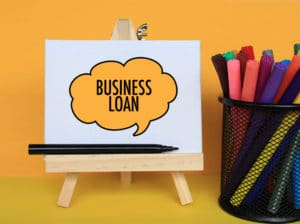 Pub business loans from PDQ Funding allows landlords and landladies to expand their business without the hassle and hurdles you would expect from a high street bank. Whether you are looking for an expansion loan, funding to finance renovations or a quick injection to cover cash flow during seasonal downtime.
We have helped pub owners like you to get the finance they need to grow. Having a reliable source for pub financing is crucial to surviving in the hospitality market. Although the pub, bar and leisure sector is one of the largest and most successful in the UK with its night time economy term used. 
Business Loans for Public Houses
There are over 48,000 Public Houses and Bars in the UK.  With over 1,000 large corporate breweries and the growth in popularity of micro breweries. The pub & brewery trade provides nearly 1,000,000 jobs but in recent times have certainly been challenging and even more so with business funding.
As a professionals in the hospitality industry you will have experienced the ups and downs of owning and running your own public house. You understand the hospitality industry better than anyone and know that investing and staying ahead of the competition is essential to maintaining a successful licensed trade business. The seasonal nature of the hospitality industry many publicans have been turned down by the high street banks for a business loan. This could have a dramatic effect on the business if finance is not secured when it is needed, say "dry January"!
What is a Pub Business Loan?
A Pub business loan is a type of unsecured lending for public houses or bar has been turned down for finance by the traditional high street bank. This type of borrowing is unsecured and allows anyone in within the hospitality industry to apply for funding. Hospitality customers included hotel, restaurant, and bar owners can apply to borrow between £5,000 – £200,000 in 48 hours.
Our alternative funding solution in the form of a Merchant Funding. Repayments for the pub business loans are in line with your business takings. This is the perfect solution for anyone working in a seasonal industry like the hospitality and pub industry.
Instead of providing a lender with security or collateral, our unsecured pub and bar loans often require a personal guarantee. Personal guarantees ensure that if your bar or pub defaults on loan repayments, you as the business owner or landlord become personally liable for repaying the borrowed money to the lender.
A legally binding agreement, it's important to be aware of what a personal guarantee entails. With that being said, if you are satisfied with your pub's situation and confident loan repayments will be made on time, you shouldn't feel fearful of signing the agreement.
The advantages to unsecured business loans
 In theory, unsecured loans are a less risky borrowing option because there's no danger of losing any assets if you can no longer repay any debt you find yourself owing. They can also offer more flexibility than secured loans, with lenders tending to offer repayment terms of anything from one month to three years. This amount of flexibility is a perfect fit for many pub and bar owners, as the level of business you receive may be dependent on the time of year it is and other unpredictable factors may play a part in the proceedings.
An unsecured loan basically means it's not secured against property or other collateral, many lenders will be happy to top up an unsecured loan once a company has made a certain number of successful repayments, and will also offer repayment holidays as an additional benefit. Though, this information is likely to differ from lender to lender, so be sure to do your research before jumping into an agreement you don't fully understand yourself.
Unsecured is great for short-term solutions
If you believe that your business could benefit from a short term boost of funds, then the unsecured business loan is likely the best option for your venture's situation. The option of an injection of short term capital could be chosen for many reasons by business owners. It may be because you need to stabilise your company after a rough period, such as a dry sales month, or just that you can see ways to advance your company that are just a little out of budget.
The short-term unsecured business loan is far easier to make repayments on than other shorter-term options, this is because there will obviously be less payments to actually make, and the loan itself will normally be for a much smaller amount. Choosing an unsecured loan from PDQ Funding is a great opportunity for pubs to upgrade their business model, or make quick fixes they need to make in order to ensure the future is bright and to maximise cash flow. It's important to remember that making regular updates and upgrades to your venture can keep current customers enthralled and excited to visit your establishment, but also attract newcomers to your company, presenting you with new avenues of income and funding.
The 2020 stats you need to know about
There has been a recent, positive change for pubs and bars across the UK which is presenting the industry with a better outlook for newcomers to this kind of business. Bars have stopped declining over the past year or so and actually made a U-turn on their past dire situation. This should be viewed as a major plus sign for currently-existing companies, but also a fantastic spring board for new businesses looking to make a first break in the eating and drinking industry.
The following statistics were collected by the BBC, which show the growth that pubs are beginning to make in the market, as opposed to a previous constant downfall year after year:
What the changes mean for your business
If you're the owner of a pub, then it's good news for you. These stats show that more people are visiting drinking establishments than before and therefore new locations and businesses are opening and capitalising on this shift in momentum. Try not to dwell on the changes however, now that more bars are once again being opened, you have a sudden larger base of competition to contend with, so you too have to capitalise on this scenario while you still can.
This means it's now prime time to make the changes you need to make in order to advance your business venture to new heights. Begin to offer a wider range of beverages, add a food menu to your pub, or expand on an outdoor space to make the most out of your summer market. Of course, all of these things require extra funding, but that's where you begin to look for alternative funding options, which allow you to use your money however you please in order to improve your business venture and ultimately gain more customers.
By choosing to apply for a funding option from PDQ Funding, such as an unsecured business loan, you're ensuring that you'll be able to use the funds however you like and will be left to your own devices when choosing to make the upgrades to your pub that you need to make. PDQ Funding put the power into your hands as we are fully aware that the only person knowledgeable enough to make the right changes for your business, is you.
Business Loans To Help Your Pub Grow
Merchant Cash Advances are quick and effective alternative lending solutions to public houses, bars or any type of hospitality industry lead business. The process is quick and easy to apply for. PDQ Funding has helped support over 1000 pubs and bars across the UK year on year with unsecured business borrowing. our commercial kitchen checklist may help with development of your food led business:
furnishings and furniture
Refurbishment and repairs to building
Garden landscaping and smoking shelters
Paying VAT, PAYE, MGD
Promotion of the venue
New glassware or dinning inventory for a restaurant area
Cash flow worries
Regardless is your venture is established or it's just finding its feet, the business can still apply for a PDQ Cash Advance. This is a quicker process than access to applying for a quick business loan. A quick turn around can be completed within 2 to 5 days should you need funding quickly. This funding product is a fantastic alternative to any pub loans on the market today.
Brewery Loan Alternative
Like to know more about an alternative form of business funding for your public house or bar? Our brewery micro business loan alternative funding starts at 7%. Interested to know more? Simply complete the online enquiry from and one of the hospitality funding team will contact you to discuss your needs. An increasing amount of clubs are taking out brewery and banks loans in the modern era. However, before doing so it is always best to compare the cost of borrowing from a brewery or bank very carefully. This will help to ensure that club owners are benefiting in the best way possible.
There are advantages to borrowing from breweries as they are typically for more familiar with the needs of a club and will therefore often lend larger sums of money than a bank would; they can spot potential and look to advance upon it. Additionally, loans from breweries are normally interest free and capital repayments may well only be taken from future bonuses or discounts, providing certain barrelage quotas are continued to be met. Although, you should still be aware that agreeing to deals with unrealistic targets could land you in further financial trouble, so have your wits about you and seek out an agreement with achievable targets for your business.
It isn't all plain sailing however and you should be aware of the potential disadvantages to borrowing from a brewery. Your club will become tied and therefore be put into a spot that isn't always favourable for obtaining the greatest barrelage discount prices. This sometimes leads clubs to eventually borrowing from a commercial bank to repay the brewery and enter new barrelage negotiations.
For instance, a club may have amassed brewery debt on a loan and trade account of around £60000, and as a result may be receiving little to no discount. To borrow £60000 from a bank would involve repayments over ten years of approximately £8000 a year at 6% or £8800 a year at 8%. Supposing you have 400 barrels a year, a discount of £20 per barrel with interest rates at 6%, or £22 at 8% would be compulsory to meet the loan repayments. The improved discount provides additional income, which is more than sufficient to make the capital repayments and pay the interest to the banks.
The negotiations with banks and brewers is essential to gaining a successful re-funding policy. To make a bank loan successful, the borrowing requirement needs to be for an overall sum and presented in a way that is a realistic lending risk for the bank to take. If they believe you won't be able to make the repayments that are required, they will not lend to you. Without brewery borrowing, the club should be able to negotiate discounts with much more ease.
As the owner of a club, you should look to avoid any situation that involves you borrowing from both a bank and a brewer, or even two brewers at the same time. This is because by doing so, a club may find itself on the receiving end of the disadvantages of both borrowing types simultaneously.
For the clubs where bank lending is suitable, noteworthy benefits can be attained. Here, the club is likely to have more funds to reinvest in premises updates, or to provide services to members.
Reasons to choose alternative finance for your Pub or Bar
90% of UK based Pubs & Bars are approved for our alternative finance product. The application process to gain one is simple and easy to complete. Minimal paperwork and no accounts required just that you have a turnover of £5,000 or more each month via your PDQ Machine. Here are a few reasons why customers chose a merchant cash advance for pubs and bars over pub loans :
Funding from £5,000-£200,000
No fixed monthly payments – only pay back when you make a sale
100% of your cash income is kept by you
One clear cost,  no APR
Penalties free or hidden charges
Is my Pub or Bar Business Eligible?
All bars and pubs owners strive for growth, which is why we work with lenders who place emphasis on the current strength of your pub business, overlooking any previous issues or shortfalls where they can.
Our Simple Qualifying Criteria:
Your business is registered and trading in the UK

You have been actively trading for a minimum of 6 months

A minimum monthly turnover of £5,000

You as the business owner is over the age of 18
How do Pub Loans work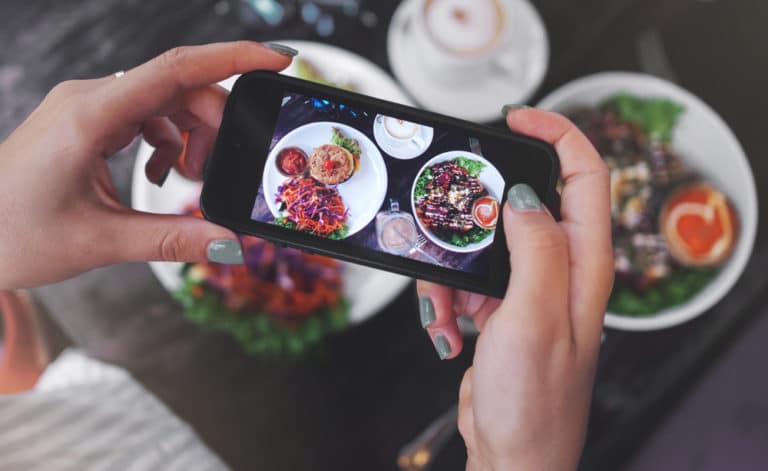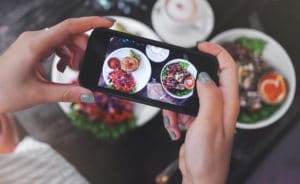 Business loans from PDQ Funding are a type of cash advance based on future credit and debit card sales. The advance is usually between £5,000 and £200,000 and it's repaid via a pre-agreed percentage of your taken card transactions via the PDQ Machine.
Paying back is directly linked to card takings. Repayments will only happens when your business takes a card payment as a sale. Taking this in to account all cash sales stay with the business. Unlike pub business loans your personal assets and home are safe! Should the merchant cash advance take longer to pay off, the originally agreed repayment cost remains the same. No penalties or extra fees are levied, because there's no such thing as late payment with a pub loan cash advance.
What security is needed to get Pub Finance?
Our alternative pub loan financial solutions are secured against future card takings, therefore no security is required. This means that you don't have to place your home at risk in order gain funding for your bar or pub business. Security is requested via future earnings you take on your pubs card payment terminal. We request a small percentage of all future takings to cover the advance you will have received from us.
The Application Process
Step 1: Read through our bar and pub funding products guides to ensure everything you need to know before applying.
Step 2: Click the get a quote button. You will first be asked some basic details to verify your business. Please expect to be disclose the following:
The amount you want to borrow for your bar / pub
Average monthly card sales
Name of your pub / bar business
Step 3: Your funding application will then be directed further, where you will be asked to fill in your personal contact details, including:
Title, first name and surname
Position in the business
Email and telephone number
Step 4: After you accept the terms and conditions you will be able to click 'get my quote'. From here your application will be processed and reviewed by one of our approved business finance partner.
Step 5: Once the application has been reviewed by one of our trusted direct lenders, a dedicated account manager will be in touch to discuss the terms of your loan or advance agreement. At this point you are welcome to ask the lender anything you are unsure or have concerns about, including repayment plans, to make sure there are no nasty surprises along the way.
Step 6: After you have carefully read through all the terms of agreement, you will need to sign all of the relevant documentation and return it to the lender.
Step 7: The whole process should take 3 – 5 working days with funds in your account on completion
FAQ's
What is a Pub Business Loan
It is a type of advance for any public house, bar, or night club. The loan can be used for anything relating to the business.
Is this a brewery loan alternative
Yes a Brewers are reluctant to offer brewery loans we have developed an alternative to this. Our funding offers pubs, bars and night clubs unsecured finance within 24 hours.
How much can my pub borrow
This is dependent on how much your business takes on card machines, the more you take per month the greater the advance will be.