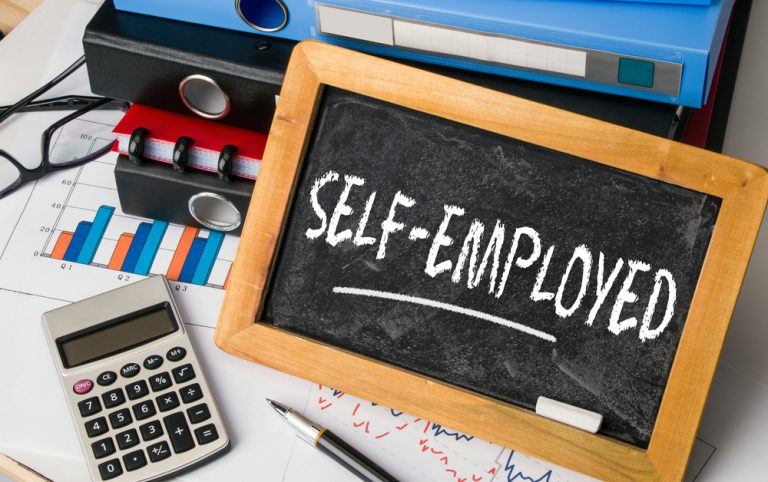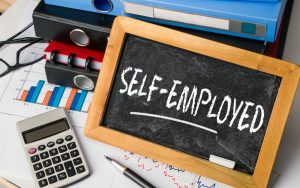 Self-employment has grown rapidly over the past few years, the rise of this sector of employment has been seen across all regions in the UK.
Finances have been hard to come by with many firms having to close for the majority of the year and financial relief in the form of government grants, etc. has been almost impossible to get hold of.
Sole traders have been missing out on much of the funding they've come to rely on over the years due to the ongoing effects of COVID-19. This has led many people to start looking for some alternative financing methods, such as unsecured business loans, which are becoming a more common occurrence for the UK-based business owner.
Please note that there are still opportunities for you to apply for a Coronavirus business interruption loan if you believe you need to.
Someone who runs their own small business venture and is classed as self-employed is likely a sole trader, although that may not be the case for you. Someone is a sole trader when they run their own business and are considered to be self-employed. This person would have complete control over their own business venture, including all profits after tax and any assets that belong to it. A sole trader will be solely reliable for their business' debts and because of this their personal assets and finance are always at risk.
What is a self employed business Loan? 
A self employed business loan is a type of finance people who run their own business, operate as a sole trader or a partnership.
PDQ Funding have developed a better approach to finance and funding for self-employed individuals, as a market leader for unsecured business loans in the UK. Business cash flow funding is available to your venture if you have been trading for over 6 months and take at least £5,000 in customer debit and credit card transactions per month. This will allow you a cash advance of between £5,000 to £200,000. There are no need for business plans or personal guarantees with our short term small business loans.
The cash advanced amount will depend on your average monthly credit and debit card takings. The repayment amount is fixed. This set amount comes off every transaction you take, so if you don't take any payments, you will not have to make a repayment. Meaning you only pay us when your customers pay you. This is agreed with you upfront with no interest or APR, late fees or penalties. The advance is classed as a short term loan as its term time is 18 months maximum.
Small business loans for self employed with bad credit
Getting a small business loan if you are self employed with bad credit may only be offered credit at high interest rates, reflecting the greater risk they represent to the lender. The self employed can lower the risk of bad credit by improving gradually by paying off old debt and managing new debt responsibly. This is summarised in a score. A low credit score means that a borrowing business could be considered a risky prospect.
Self employed bad credit business loans for small businesses can be expensive and not all UK businesses will be able to access them.
Lenders of business finance use modern underwriting techniques to form decisions based on how your business is doing today, right now, not just your credit history. Just because you've had problems with credit in the past doesn't mean that the door is completely shut when it comes to sourcing finance for your business in the future.
What sources of finance are available to a sole trader?
When you're looking to start or expand a business as a sole trader, there is always one major barrier: money. So the question is, how do you raise the finance needed to fund your endeavour? With a good deal of research is the general answer, we have listed a number of different types and sources of finance are available to a sole trader.
Here are a few options open to you if you are looking to secure a business funding with bad credit:
Self Employed Business Loan
Unsecured business loans used to be the domain of the traditional lenders like the high street banks, this changed when a number of peer to peer and specialist lenders entering the UK market. An unsecured business loan can be arranged for most businesses and the self employed, as long as the loan is considered affordable.
Merchant Cash Advance
Merchant Cash Advances work great with businesses that take a large amount of money each month through their card terminal. They allow you to raise money quickly and repay the lender by automatically taking a set percentage off each card sale and paying it directly to the lender. The acceptance rates for merchant cash advances are very high with acceptance within 24 hours.
Invoice Finance
Invoice finance is another popular option for businesses with a poor credit history. If the business is owed a lot of money at any one time through invoices, there is a good chance that they will qualify for invoice finance. Once arranged, the lender releases a high percentage of the value of any acceptable invoice issued as soon as its raised, easing the cash flow of the business. Invoice finance is an excellent tool for businesses who must accept delayed payment terms. 
Bounce Back Loan
The new Bounce back loan scheme launched by the Government today offers small businesses loans of between £2,000 and £50,000. These business loans have an interest rate of 2.5% available on terms of up to six years. There are no payments required and no interest charged in the first 12 months of the loans. As the government have offered security, the bounce back loan is available with bad credit. Your business cannot have been in difficulty on 31 December 2019 and cannot be in bankruptcy or liquidation at the time of applying for a Bounce back loan.
The benefits of unsecured business borrowing 
Your business many need a quick injection of cash, you may not with to place your family home down as security so our fast & flexible business funding solution maybe what you have been looking for.
Borrow £5,000 up to £200,000
Does not require any asset security
Repayment terms are flexible from 6 month to 5 years
Minimal paperwork required
Funds can be released quickly after approval
Short to medium term lending solution
There are no fixed repayment periods with our self-employed finance and you keep 100% of the money you make through cash sales. Because you only pay back a small percentage of your daily card sales, repayments are always in sync with your business' cash-flow.
We offer loans from £5000 to £200,00 and the repayments come solely from your credit/debit card transactions. There is no interest charged on the amount borrowed. Instead, you receive just one clear, all-inclusive fee making our short term loans perfect for any modern day bike shops in the UK.
Self-employed Business Loan Application
The loan application for self-employed business owners is so easy to get started, just follow these simple steps and you'll be on your way to getting the cash boost you need:
Step 1:
Applications can be processed online by clicking on "Get a Quick Quote". The following information will be required:
The registered name of your business venture
Registered office address
Your businesses monthly turnover
Loan amount, how much is required
Step 2:
The next step will be a request for some personal details, including:
Full name
Your contact number
Email address so we can send you out terms and conditions
Step 3:
You will need to agree to the terms and conditions.
Step 4:
We will review the application and assign an account manager to your application. If it is approved, we will let you know within 24 hours.
Step 5:
Both parties need to sign the agreement before the loan can be paid out. Our turnaround of completion usually takes between 2–5 days from recipe of application form.
Apply today 
Self-employed business loans can be used in many different scenarios, whether you're considering taking your business elsewhere, wanting to purchase a larger premise, on the lookout for new members of staff, or looking to purchase that much needed equipment that'd help with growth, it's all possible. The short-term funding you receive will give you the financial boost to accomplish your business' long-term goals, so don't waste time and get in touch with us today. 
There is help out there for you 
If you're a self-employed business owner who is looking for the financial support to get through the pandemic, you're not alone. Consider the options we have referred you to throughout this article and feel free to get into contact with a member of our expert team today, but if that doesn't cover what you're looking for, continue to search around for the solutions to your problems. We want to show our full support for all small business owners, not just the ones we get to help directly
Frequently asked questions
Can self employed get a small business loan
Yes the self employed can get small business loans to amount of up-to £200,000 from PDQ Funding with our Merchant Cash Advance product.
How can I get a self employed business loan?
You can get a self employed business loan by completing an online application on our website. As a business owner you will be required to provide some basic information about the business, such as your monthly turnover. You will also be required to input some personal details and contact details.