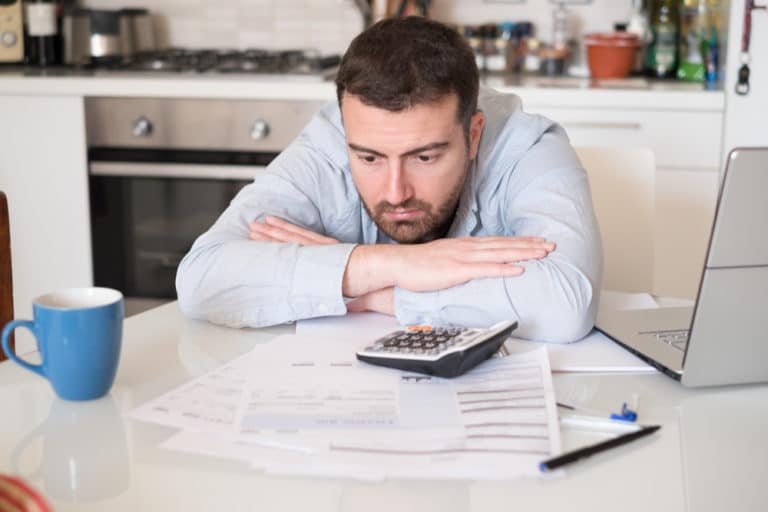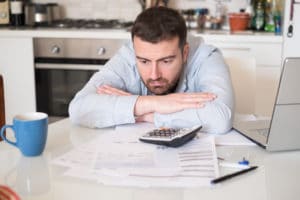 If your business suffers from bad credit such as county court judgements, life can become very difficult indeed and business loans can be hard to come by.
However, there are things you can do. Living with a poor or a bad credit history – whether as a business or individual – can be difficult. Loans are out of reach and any forms of finance can be extremely expensive to access. 
If your business's credit is not as strong as it should be take a look at the different types of lending that is available to traders.
What is a Bad Credit Business Loan?
A business loan with bad with bad credit is a type of lending for individuals, directors or businesses that have defaults or CCJ's on their personal or company credit file.
Some alternative lenders that provide finance specifically set out to provide small business loans for people or businesses with an adverse credit file. Their entire business model is based around people who might otherwise have struggled to access capital. So, if your business has been refused finance elsewhere this can be an option should you be in need of business funding with the need of a business plan.
However, it is possible to get a business loan with bad credit, they will be more expensive. Understand interest rates is a task on its own, but basically, the lower your credit rating, the greater the interest rates you will be required to pay. You may also have to put up an asset as security against a possible default. These loans, therefore, should only be taken out if you understand the full extent of the costs and have a clear plan to repay.
Lending criteria changes between lender to lender, so its worth knowing what their criteria is. If you keep trying, it could damage your credit score! At this point it is worth says don't try a high street bank! as the saying goes 'they will give you an umbrella in the sun shine and take it away in the rain"
Most lenders will require extra security if you do not have a strong financial past. One of the best ways to improve your chances of being approved for business loans if you have historic bad credit is to provide security. Security can consist of different forms such as business assets, if this type of security is not available you could provide a personal guarantee. A PG will solely be based on the value of your personal assets meaning your home. Another way is is for another person with a good credit history to take responsibility for the loan by co-signing the agreement, this is called a guarantor.
This type of lending is not authorised and regulated by the financial conduct authority.
Understanding Poor Credit Score
The important thing to remember when understanding poor or a bad credit score is it will mean different things to different lenders. They will all have their own criteria of who they are willing to lend to. Poor credit lenders base their decision on missed payments, (CCJ's) county court judgements or other issues such as defaults on repayments. Some will not be willing to work with anyone who has a less than exemplary financial history record while others will be more forgiving. However, they will probably require you to pay a higher interest rate.
Before applying for a business loan, it can be a good idea to assess both your credit rating and the rating of your own business credit score. This will give you an idea of where things stand and what loans you'll be eligible for.
Credit ratings can also change over time. So, even if you have had problems in the past, your score might not be as bad as you think if you have behaved responsibly ever since. A prolonged period of good behaviour can repair your score over time. This problem usually arrives when someone starts a business and tries to open a bank account, as a personal credit score is used. It is hard to understand your score ranges without a credit report.
Lenders will look at both you as an individual director and your limited company to assess the risk. Most people miss the point that their company does have a credit file, credit agencies and third party search platforms such as Redflag Alert from Begbies are quickly and cost effective ways of carrying out a check on your company.
What affects your credit score? Every lender has their own criteria on what is a good credit score. As a quick reference here are a few facts.
Late or missed payments
Existing unserviced debt
County Court Judgments (CCJs) or bankruptcy
Failed companies – Liquidation – Administration
Making multiple applications in a short space of time in the last six months.
Credit Reference Agency (CRA) generates your business credit score to indicate the reliability of your company in regards to its history of making repayment. In the UK we have four CRAs which are Experian, Equifax, Crediva and TransUnion. Lenders will use this information on making a decision on the company's eligibility for a loan. Based on this information they will set the terms if your application is successful. A higher credit score increases your chance of being offered a cheaper loan.
Once your supplies notice adverse credit against your business that may restrict supplies or ask for the following :
Director guarantee agreements
Payment up front for products or services
Reduced payment terms.
Loan Options if your Business has CCJ's or 

Defaults

!
The good news is that there are alternatives. A growing number of providers are moving into the market offering short term financing options for businesses which do not rely on your credit score to the same extent. PDQ Funding offer business cash advance no credit checks to businesses with CCJ's or defaults.
A merchant cash advance, for example, can provide a lump sum based upon your credit and debit card receipts, a great funding tool for cash flow. The provider will use this information to make a projection about your likely future sales and make an appropriate offer. As such, this is not a secured borrowing in the conventional sense, it is an advance based upon the sales of your business, which means it does not rely on your credit score in the same way as a loan.
Invoice factoring, may not technically fit in the bad credit business loans category but will allow you to unlock the value of your unpaid invoices. They will advance a percentage of your invoice value – normally between 70% and 80% and take on responsibility for managing the invoice and chasing payments. Once they have been paid, they will return the remaining amount to you minus their fee.
Funding Types for business with bad credit
Here are a few options open to you if you are looking to secure a business funding with bad credit:
Unsecured business loans used to be the domain of the traditional lenders like the high street banks, this changed when a number of peer to peer and specialist lenders entering the UK market. An unsecured business loan can be arranged for most businesses, as long as the loan is considered affordable.
Asset finance is a great option for businesses that have lots of assets but are struggling for capital. Asset finance can be used to raise money against existing assets, or for buying new ones. As the asset is taken as security for the loan, the risk is lower to the lender, increasing the chances of your application being accepted.
Merchant Cash Advances work great with businesses that take a large amount of money each month through their card terminal. They allow you to raise money quickly and repay the lender by automatically taking a set percentage off each card sale and paying it directly to the lender. The acceptance rates for merchant cash advances are very high with acceptance within 24 hours.
Invoice finance is another popular option for businesses with a poor credit history. If the business is owed a lot of money at any one time through invoices, there is a good chance that they will qualify for invoice finance. Once arranged, the lender releases a high percentage of the value of any acceptable invoice issued as soon as its raised, easing the cash flow of the business. Invoice finance is an excellent tool for businesses who must accept delayed payment terms.
The new Bounce back loan scheme launched by the Government today offers small businesses loans of between £2,000 and £50,000. These business loans have an interest rate of 2.5% available on terms of up to six years. There are no payments required and no interest charged in the first 12 months of the loans. As the government have offered security, the bounce back loan is available with bad credit. Your business cannot have been in difficulty on 31 December 2019 and cannot be in bankruptcy or liquidation at the time of applying for a Bounce back loan.
What can be done if my company has a CCJ against it?
If your business receives a CCJ, it means your creditors have issued a court summons against your business and won for the money you owe. The court will have ruled that you will have to pay any outstanding debt. You will have 28 days from the date of judgment to pay the full amount. Failure to do so will leave the CCJ on your business credit file for six years.
Having a CCJ showing on the businesses credit file will lower the score of the company and deemed to be a higher risk. If you think the CCJ had been issued by mistake, you should contact the court that issued it and CRA to have County Court Judgment removed.
You may also want to look into ways to improve your credit score.
The Registry Trust has reported that there has been a 12 percent increase in county court judgments against businesses in England and Wales during the first quarter of 2019. The total number of CCJs issued being 35,779 with a combined total value of £107.2 million. This figure represents a rise of six percent when compared with the same period in 2018.
Business startup loans for bad credit uk
If your individual credit history is poor it can be difficult getting a startup business loan with bad credit. If this is the case there are things you can do to tip the scales back in your favour. Firstly, choose a provider whose lending criteria is a little more liberal. Again, the chances are you will have to pay a higher rate.
Written documentation such as business plans and clear financial projections will also bolster the lender's confidence in you as will any specialist business knowledge.  If you have all these in order, it can make you appear significantly more attractive to a lender with business startup loans for bad credit uk.
Although there are a number of lenders who specialise in offering start up loans to people with bad credit histories. The inescapable fact is that access to finance will be more difficult and more expensive. Even those willing to work with people whose credit histories are less than perfect will demand higher fees and offer less favourable credit terms.
Extra help for veterans
As veterans transition from HM Forces their credit may not be the best due to a number of factors, mainly not being stationery in one place for longer than three years or having a BFPO address and find if difficult to get a business loan with bad credit.
This constant moving around the UK, or overseas has an adverse affect on credit, most individuals will only notice it once they leave the services. If your chosen route to civvi street is to be your own boss and work for yourself, you may having issues getting start up funding for your venture. As a provider of funding we have developed a package that allows small business loans for veterans with bad credit.
To request more information on this simply complete the online enquiry form.
Credit scores by gender
There's no definitive reason you can point to and say "this is why women's credit scores are lower, on average, than their male counterparts."
There are dozens of potential explanations including the gender wage gap or the fact that women are more likely to be the primary caregiver to a child or elderly parent. From a statistical point of view, credit scoring models could also play a part.
Credit scoring models look at a lot of factors when figuring your credit scores. Your payment history, how often you apply for credit, when you first established credit and how much of your revolving credit card limits you utilise are all considered when your credit scores are calculated.
As more women become founders of their own business, most look to funders to help with growth within that business,  we are happy to help female lead businesses to grow, our small business loans for women with bad credit is not scored on your credit history.
Not only does this type of discrimination make it harder for women getting a business loan with bad credit, it also makes it harder to obtain a business bank account.
We like to look at affordability, if your business can afford to make repayments, we are happy to lend on different finance options for anyone without perfect credit.
Interested, like to know more?
So, if you're looking for a business loan with bad or an adverse past, don't panic. Yes, it can be more difficult and, yes, the costs will be higher, but there are options available. You simply need to know what these alternatives are and how they can be used to help you achieve your business goals with our business finance solution
Apply for business funding with bad credit
We're here to help in your search in the competitive markets of business finance in the UK and give our advice as a trusted lender. Our small business loans bad credit are packed with many advantages which can act as a complete financial saviour to business owners, or help to take a venture which is registered in England to the next level.
The loan application process for your business is so easy to get started, follow these simple steps to start to grow your business:
Step 1:
Applications can be processed online by clicking on "Get a Quick Quote". The following information will be required:
The registered name of your Limited Company or trading name
Company registration number
Registered office address
Your businesses monthly turnover
Loan amount, how much is required to borrow
Step 2:
The next step will be a request for some personal details, including:
Full name
Your contact number
Email address so we can send you out terms and conditions
Step 3:
You will need to agree to the terms and conditions.
Step 4:
We will review the application and assign an account manager to your application. If it is approved, we will let you know within 24 hours.
Step 5:
Both parties need to sign the agreement before the loan can be paid out. Our turnaround of completion usually takes between 2 – 5 days from recipe of application form.
Frequently asked questions
Can you get business loans with bad credit
A person or business with bad credit will find it harder to be approved for a loan. Those seeking business loans for poor credit may only be offered credit at high interest rates, reflecting the greater risk they represent to the lender. Bad credit can be improved gradually by paying off old debt and managing new debt responsibly.
How to get business loan with bad credit
You can apply online for a business loan with bad credit via our online application process. You will need to complete a quick online application to provide some basic information about yourself and about your business.
What are the costs of bad credit business loans?
The interest rates on bad credit loans are higher than for other types of loans, due to the higher risk they present. There may also be fees charged for early repayment and late payment penalties. This is less the case for credit unions. The amount of interest credit unions can charge on their loans is three per cent per month (one per cent in Northern Ireland) or 42.6 per cent APR.
Get business funding with bad credit from PDQ Funding
we believe that the finance options available to your business should extend beyond traditional business loans. Your credit history shouldn't have to be the be all and end all when it comes to getting finance, which is why we care about your business performance, not just your credit history.
Can we get a merchant cash advance with bad credit
Yes we offer merchant cash advances to businesses who have bad credit, we look at your ability to make repayments not your personal credit score or financial history.