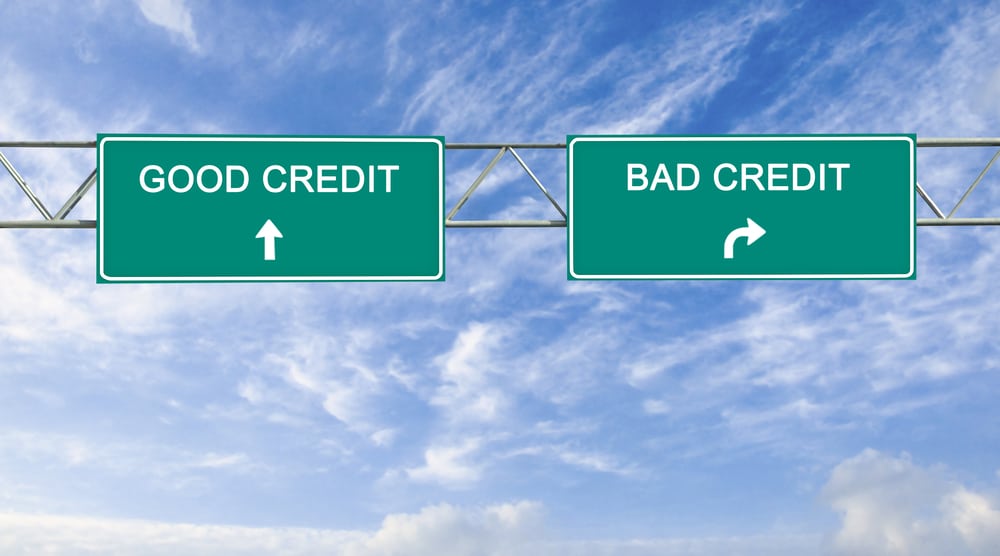 Bad Credit Business Loans and Where to Find Them
If your business suffers from bad credit, life can become very difficult indeed and bad credit business loans can be hard to come by. However, there are things you can do.  Living with a poor or a bad credit history – whether as a business or individual – can be difficult. Loans are out of reach and any forms of finance can be extremely expensive to access. However, there are things you can do and bad credit business loans maybe something in the past.
Bad Credit

Small Business Loans
Some alternative lenders specifically set out to provide bad credit small business loans. Their entire business model is based around people who might otherwise have struggled to access capital. So, if your business has been refused credit elsewhere this can be an option.
However, they will be more expensive. The lower your credit rating, the greater the interest rates you will be required to pay. You may also have to put up an asset as security against a possible default. These loans, therefore, should only be taken out if you understand the full extent of the costs and have a clear plan to repay.
Understanding

Poor Credit 

Score
The important thing to remember when understanding poor or a bad credit score is it will mean different things to different lenders. They will all have their own criteria of who they are willing to lend to. Poor credit lenders base their decision on missed payments, county court judgements or other issues. Some will not be willing to work with anyone who has a less than exemplary record while others will be more forgiving. However, they will probably require you to pay a higher interest rate.
Before applying for a business loan, it can be a good idea to assess both your credit rating and the rating of your own business. This will give you an idea of where things stand and what loans you'll be eligible for.
Credit ratings can also change over time. So, even if you have had problems in the past, your score might not be as bad as you think if you have behaved responsibly ever since. A prolonged period of good behaviour can repair your score over time. This problem usually arrives when someone starts a business and tries to open a bank account, as a personal credit score is used. It is hard to understand your score ranges without a credit report.
However, if you do have bad credit, you'll have to look at the loan alternatives.
If you are suffering from business debt contact the Business Debtline
Bad credit

start-up loans
If your individual credit history is poor it can be difficult to access a bad credit start-up loan. If this is the case there are things you can do to tip the scales back in your favour. Firstly, choose a provider whose lending criteria is a little more liberal. Again, the chances are you will have to pay a higher rate.
Written documentation such as business plans and clear financial projections will also bolster the lender's confidence in you as will any specialist business knowledge.  If you have all these in order, it can make you appear significantly more attractive to a lender.
Although there are a number of lenders who specialise in offering start up loans to people with bad credit histories. The inescapable fact is that access to finance will be more difficult and more expensive. Even those willing to work with people whose credit histories are less than perfect will demand higher fees and offer less favourable credit terms.
Business Loans for

Bad Credit UK
It very much depends on your circumstances and willingness to use differing forms of security to gain business loans for bad credit in the UK.  Businesses in the UK that are experience financial difficulties and looking to take up finance solutions to pay down the debt, their first port of call is their bank. Due to various reasons, the banks lending criteria they are no longer a friend of the small business. So when business owners arrive with with poor credit histories they are simply shown the door. Because of this, business owners have started using alternative lending methods like alternative lending methods from PDQ Funding.
Will I Pay More Due To My Adverse Credit?
The rate charged will usually be slightly higher if your credit history is poor. How much higher is down to the type of product chosen and the security offered to the lender. Unsecured business loans offer very little security to the lender in the event of payments falling behind, meaning the rate charged will increase quickly.
Asset finance, on the other hand, offers strong security to the lender, meaning they are less likely to lose money in the event of default. As a result, the increase in the cost will be much smaller than products with less security. The key to ensuring your costs don't increase too much is to offer more security to the lender, wherever possible.
A few more Bad Credit Loan

Options!
The good news is that there are alternatives. A growing number of providers are moving into the market offering short term financing options for businesses which do not rely on your credit score to the same extent. PDQ Funding offer business cash advance no credit checks to businesses with poor credit scores.
A merchant cash advance, for example, can provide a lump sum based upon your credit and debit card receipts. The provider will use this information to make a projection about your likely future sales and make an appropriate offer. As such, this is not a loan in the conventional sense, it is an advance based upon the sales of your business, which means it does not rely on your credit score in the same way as a loan.
Invoice factoring, may not technically fit in the bad credit business loans category but will allow you to unlock the value of your unpaid invoices. They will advance a percentage of your invoice value – normally between 70% and 80% and take on responsibility for managing the invoice and chasing payments. Once they have been paid, they will return the remaining amount to you minus their fee.
Business Cash Advance

No Credit Check
Business Cash Advance UK without a credit check, this is due to the cash advance funder using the information for the merchant account. The funder is more interested in what trade goes through the merchant account each month. Basically a cash advance for business is an unsecured advance of funds based on future credit card and debit card sales.
They will take account of your credit score when deciding their fees. This is to cover their risk in the event that your invoice is unpaid, but it will not carry the same weight as a loan. That's because they are not basing the risk on you as an individual so much as the chances of that invoice being paid.
This means that these offer an affordable and accessible short-term financing option regardless of your personal financial situation. It's a great way to achieve favourable terms even without the best credit rating. Most offer a line of credit once you have a proven track record with the lender. 
Interested,

like to know more?
So, if you're looking for bad credit business loans, don't panic. Yes, it can be more difficult and, yes, the costs will be higher, but there are options available. You simply need to know what these alternatives are and how they can be used to help you achieve your business goals with our business finance solution.
If you feel we can support your business, simply complete the online enquiry.