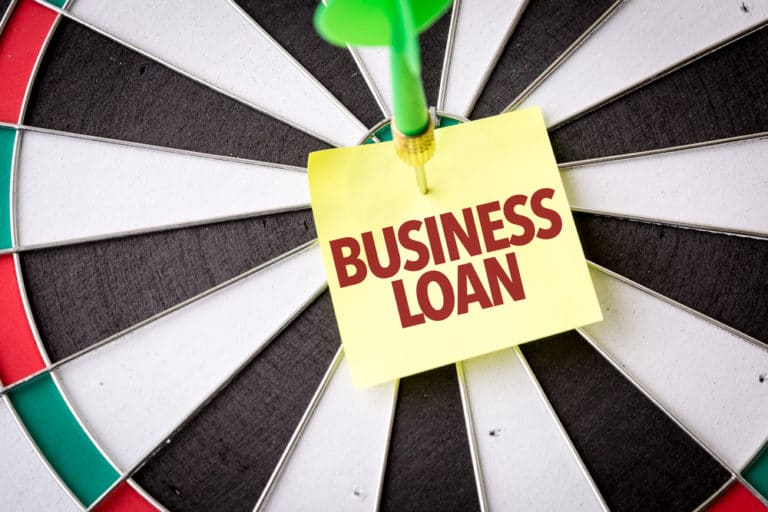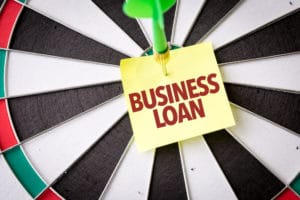 Unsecured business loans are now freely available to UK based businesses at competitive rates to what the high street banks charge.
The main difference between a secured and unsecured business loan is that secured loans require you to provide collateral in the form of physical assets. This type of finance is quick and easily accessed without the need to offer personal security, assets or your homes.
We have developed a better approach to finance for small businesses, as a market leader for unsecured business loans in the UK without the need for security. 
Becoming increasingly popular funding option with business owners, unsecured business loans have competitive rates, flexible terms and funds can be within the businesses bank account within 48 hours.
What is an Unsecured Business Loan?
An unsecured business loan work by advancing an amount of cash into a business from a lender which is totally unsecured against that business. These work mainly if the company does not hold many business assets but needs to find quick working capital, this example of finance will be of welcome relief.
This sort of loan might help with the businesses growth buy new equipment, build a website, grow your business or simply carry the business during the coronavirus pandemic.
How does it work?
Unsecured business loans work by the lender providing your business with upfront capital without requiring security. The repayment of this loan is typically repaid in monthly or quarterly instalments over a fixed period. There is a wide selection of unsecured funding products that offer flexible terms.
Working capital is advanced to the company that has applied for the loan, and then that said company repays the funds over a fixed time period. The payments are made monthly in most cases. The interest rate is normally fixed and in some cases an extra fee can be charged for arranging the loan.
This type of commercial funding product can be gained from your business bank but usually only up to £25,000. Many people choose to apply to specialist lenders via a credit broker these days because banks have become notoriously difficult for customers to deal with in this area.
What are the interest rates
As this type of borrowing is totally unsecured, the interest rate tends to be higher than a secured business loan. Interest rates for our loans typically vary from 1.5% up to 7.4% APR based on the term loans, the amount you borrow and the credit profile of your business.
APR means annual percentage rate of charge. It includes the cost of both interest and fees that you'll need for the repayment term, making it easier to compare with other providers with the amount you will need to pay back..
What are the advantages?
There are many advantages to opting for unsecured borrowing, it's an easier, more risk-free way of clients getting the funding they need for their business to succeed.
In theory, this type of funding is a less risky borrowing option because there's no danger of losing any assets if you can no longer repay the loan. They can also offer more flexibility than secured loans, repayment terms of anything from one month to three years. A prefect credit history is not always required.
As it's not secured against property or other collateral, business banks be happy to top up a loan once a company has made a certain number of successful repayments, and will also offer repayment holidays as an additional benefit.
The advantages we offer our clients:
No assets needed – Assets are not required as extra security when applying for a business loan.  This meaning they are a highly accessible source of funding for new business owners in particular.
Use for multiple purposes – You can use the funds gained from your loan however you like. It doesn't matter if you want to invest in new stock, hire extra members of staff, or even move the location of your business. You have no spending limitations in this sense with an unsecured loan.
Get approval and funds faster – When compared to other kinds of funding – fast business loans that a free from the requirement of personal security. It's the quickest way of the funds being in your business bank account, allowing you to make that much-needed next business step.
More flexibility in repayments – Our team of alternative business funders can offer you a flexible finance solution that works well for you, tailored for the purpose of your individual needs. Loan repayments can be discussed and paid over a short or medium term, allowing you a higher level of freedom when making payments.
Unsecured Business Loans No Personal Guarantee UK
Are personal guarantees needed to get an unsecured business loan in the UK? The answer is YES and NO! High street lenders meaning the banks like Barclays usually will not ask for assets as security with an amount up to £25,000. This is due to them having a clear visibility of your business account. Alternative lenders usually and always will as for a PG (Personal Guarantee) in the UK.
Again Fintech lenders will not take a debenture over the business, where as a high street lender may. Some asset based lenders such as Nationwide Corporate Finance will take a second charge over your home & a debenture on your business to protect their position.
As always it comes down to how confident you are as a business owner the ability to repay the amount. Lenders always take the view if you are not prepared to offer security that they believe you may not have the confidence of making the venture a success.
When you apply for a loan lenders may require you to sign a personal guarantee and will check your credit score.
Unsecured business loans bad credit
Poor and a bad credit history has an effect on the way lenders look at businesses and individuals looking to borrow money via an unsecured business loan. This is stumbling block usually starts after an application has been made to their high street banks, which leaves a foot print on the credit file and the credit file is impacted again. Accessing alternative business finance can be the lifeline for many business owners as lenders look at the ability to make repayments not history.
A poor credit history is a fact of business life this is due to the amount of credit searches that has been carried out against directors names. Your customers may have failed to pay you on time and your business not being able to pay suppliers, which then a creditor may have called upon a personal guarantee.
Credit history in some cases can be reasonably straightforward to remedy and increase your overall credit score. We always recommend you submit an application you give it a quick check, this way it gives you a better chance of eligibility without leaving a footprint.
What is a secured business loan?
As mentioned, a secured business loan is backed by some form of collateral, such as property or another asset –commonly the directors home. Due to their nature, secured loans tend to be for larger sums (at least £10,000)
From a lender's perspective, a secured loan provides the least risk exposure to them, which is why it is usually a cheaper way for an individual to borrow money. However, the risk profile for an individual is higher because in the event of default, the lender can enforce its security. If the security is the individual's home, the lender can repossess the property. If an individual already has a mortgage, funds from the sale would be used to repay the mortgage and to pay off the second ranking security.
A secured loan is obviously much riskier for an individual but may be cheaper in the long run as competitive interest rates are likely to be offered, particularly where the collateral offered is similar in value to the loan itself. Though it is important to check whether the interest rate is fixed or variable; if it's variable, payments could increase throughout the lifetime of the loan.
An individual will also need to have a reasonable credit score, otherwise it's unlikely that the application will be accepted by the lender. 'Hidden costs', such as arrangement fees also need to be factored into the overall price of loan. These costs are usually included in the annual percentage rate of charge, but it is always worth checking.
What is an unsecured business loan?
An unsecured business loan, often known as a 'personal loan', is not backed up by any collateral. Unsecured lending tends to be more straightforward and allows an individual to borrow money from a bank or other lender on an agreed repayment plan until monies are repaid in full. Should the individual default, this usually results in penalty payments.
As there is no collateral over this type of loan, interest rates tend to be higher due to the increase of risk to the lender. Should payment not be received, the lender may raise a court action to obtain judgement against the individual. Thereafter, enforcement may include inhibiting property (if owned), which would mean it could not be sold until payment in full had been made. Additionally, failing to repay an unsecured loan could affect an individual's credit rating, which would have ramifications for accessing further credit and their ability to purchase property.
Factors to consider when taking out a personal loan include:
the interest rate being offered
cost of arrangement fee
annual percentage
These should all be factored into monthly repayments. Personal loans tend to be a quick way to secure a cash injection and are usually cheaper than buying on a credit card that carries an interest rate, although the T&Cs offered by credit card providers can vary enormously with some even offering 0% interest for limited periods.
The Pros and Cons of Business Loans
Taking out a small business finance can help with business grow and deliver excellent results. There are a number of pros and cons to consider before taking out business borrowings.
Pros
Fast and Flexible and Quick: Times have changed and the high street business banks are no longer the option for business loans. Specialist lenders have online portals that let you know if you have been accepted upfront. Loans usually complete in around five- seven days.
Business Funding is Obtainable in 48 hours: Loans are accessible by different means. Across the alternative finance market, products are coming to the market every day, this means you can keep your options open.
Low Interest Rates: Interest rates from specialist business lenders are far lower than they have been, with rates starting from as low as 1%. There's never been a better time to apply for finance.
A Cash Injection Can Provide A Big Boost To A Business: Cash flow is the blood of any business, cash injection can be the start of an expanding business.
Cons
Funding Is Harder To Come By For Start-Ups: For established businesses, funding is widely available due to it having a history, for start-ups that is not always true. Funding application can be time-consuming and difficult. Funding is available to businesses, a lot of information will be needed in order to be successful with your application.
Personal Guarantees: The lender will usually require a personal guarantee. Meaning that you will personally be liable if the business fails to make repayments. Personal guarantees can be insured against, but there is a cost associated with this.
How to improve your chances of being accepted
The best way to improve your chances of being accepted for a business loan is to prepare your financial accounts in advance and spend time writing a detailed business plan. A comprehensive application should outline the costs you are facing and how the loan will assist you in moving your business forward. By showing that you have a strong grasp of the finances, it will be clear to the lender that you will be able to repay the loan within a realistic timeframe.
However, the most important factor in your loan application will be your businesses financial situation. This includes its present financial position, history and credit rating, although your own personal finances may be considered. If your financial situation is considered high risk, your chances of being approved will increase if you are able to provide security or a personal guarantee.
Does my business qualify?
If you're looking for funding for your business, you're in the right place and can apply online. Most cases will be accepted because there are so few requirements as well as guidelines for our customers to stick to. Find them listed below.
Our requirements for your business:
Your business needs to have been operating for at least 4 months
Be a limited company, limited liability partnership, or sole traders registered in the UK

Minimum of 6 months trading through PDQ machine

Minimum turnover of £5,000 per month through card terminals

Have a UK bank account
Have your last three bank statements
Limited company, limited liability partnership (LLP) or sole traders registered in the UK
Terms and conditions apply
Apply for a unsecured business loan  
We will first ask you some basic details to verify your business with our "Get a Quick Quote" needed to apply for an unsecured loan.
The amount you want to borrow
Average monthly card sales
Annual turnover
Trading name of your business
Company number if registered in England and Wales
Number of years trading
We will also need the following information.
Title, first name and surname
Email and phone number
Once completed just click our terms and conditions. Your application will be processed and reviewed by one of our account managers, you are welcome to call us to track the progress.
Once the application has been reviewed by a direct lender, one of our dedicated account managers will be in touch to discuss the terms of your loan agreement within 24 hours with a decision on the same day.
At this point you are welcome to ask the lender any questions or have concerns about the loan, these questions could including repayment plans, to make sure there are no nasty surprises along the way and are comfortable with repayments for the loan amount.
After you have carefully read through all the terms of the agreement, you will need to sign all of the relevant documentation and return it to the lender. You will then be able to access the money from your account once the lender has received your completed agreement
FAQ's
What is an Unsecured Business Loan?
Unsecured Business Loans are a type of borrowing that banks or alternative lenders offer to businesses in the UK without the need for the directors to offer security or a debenture on their businesses.
Is there a requirement for a PG for a Unsecured Business Loans
Yes most lenders with as for a PG ( Personal Guarantee ). This means if the business fails to make the repayments to the loan company, you will personal have to pay the outstanding amount off.
Can I get an Unsecured Loan for a Start Up?
No most lenders will require the business to have a trading history. Most start up loans require the founder to give security.
Can I get a Unsecured Business Loan with Bad Credit
Most lenders do not sit comfortable with bad credit regardless if it is personal or if the company has suffered from adverse. A funder will more than likely as for security until the default or CCJ has been removed.