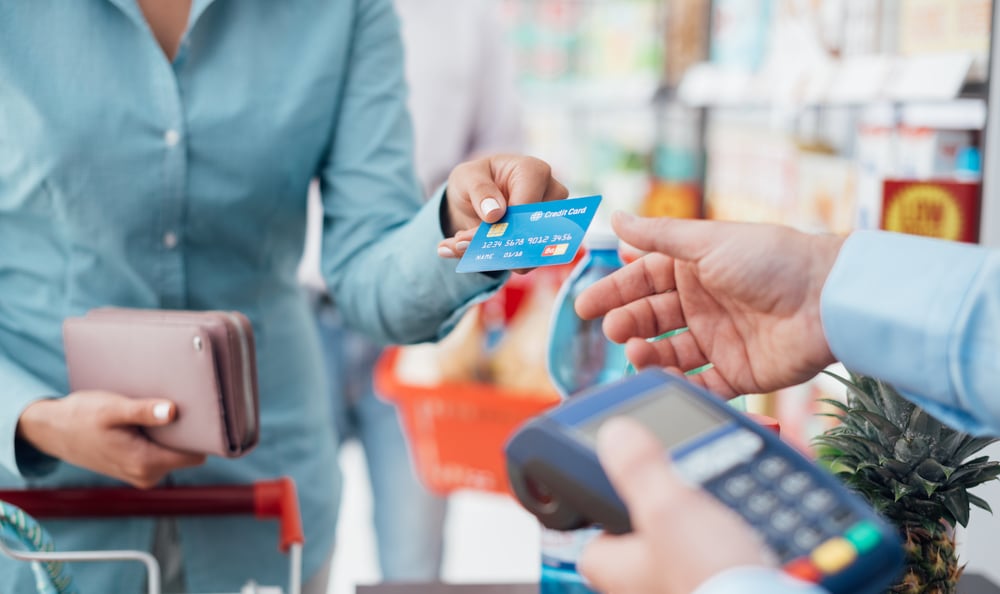 Unsecured Business Loans for UK based Businesses

Unsecured business loans are now freely available to UK based businesses at competitive rates to what the high street banks charge. Alternative Business Funding shock the lending market up and the products have grown and developed from that day. The days of a business having to provide assets and security to gain access to business funding have gone. Alternative finance products in todays market are a flexible bolt on for any business that needs a modern day business funding solutions. PDQ Funding offer Unsecured Business Loans or Alternative Business Funding product called Merchant Cash Advance.
Merchant cash advances are entirely based on the future debit and credit card transactions of the business applying for the funding. This fast and flexible business finance alternative to the traditional bank loan is popular with businesses. This type of business financing is fantastic for short term lends. There is no arrangement fee, and regales of your credit history anyone can apply.
What Benefits Do Unsecured Business Loans

Have?
Small businesses like unsecured business loans, because you're safe in the knowledge that your home will never be at risk should anything go wrong. Unsecured Business Loans often come with things that are disadvantageous to small businesses such as APR, fees, hidden charges and fixed monthly payments. Business loan interests rates vary but most are paid monthly, should you fail to make a payment the charge roles over to the following month. Merchant Cash Advance is an alternative funding solutions. You will not be charged any penalties, and it is unsecured. This means your home will never be at risk, a major advantage that a secure loan does not have.
PDQ Funding have developed a better approach to finance and funding for small businesses in the UK. Alternative business Finance is available to you if you have been trading for over 6 months and take at least £5,000 in customer debit and credit card transactions per month. This will allow you a cash advance of between £5,000 to £200,000. There are no need for business plans or personal guarantees with our short term small business loans.
The cash advanced amount will depend on your average monthly credit and debit card takings. The repayment amount is fixed. This set amount comes off every transaction you take, so if you don't take any payments, you will not have to make a repayment. Meaning you only pay us when your customers pay you. This is agreed with you upfront with no interest or APR, late fees or penalties. The advance is classed as a short term loan as its term time is 18 months maximum.
How Does

Alternative Business Funding

 Work?
Step 1 – Qualify for up to 100% of your average monthly credit and debit card transactions. For example: a business that on average receives £10,000 per month through its card payment terminal. Could qualify for a cash advance of £10,000.
Step 2 – We agree on the total repayment amount in writing
Step 3 – You repay via a fixed percentage that is automatically collected off your future debit/credit sales, usually about 15% with no fixed term or fixed monthly payments. For example: If a customer pays you £100, £85 would go to you and £15 would automatically go back to the Merchant Cash Advance direct lender.
Benefits of a

Merchant Cash Advance
Advantages of using a merchant cash advance for your business:
No fixed repayment periods

Ideal solution for companies with high seasonality and fluctuating cash flow

Automated process with no manual payments from the customer

You only pay as you trade; when the business is quiet, you pay less

Top-ups available after 4 months

Better working capital cash flow

We can work with all card payment terminal acquirers

No collections off cash payments
Apply For A

Unsecured Business Loan 
Limited companies register in England, Scotland, Wales and Northern Ireland, sole traders and partnerships are welcome to apply for the unsecured business loans. Since we started we have offered merchant cash advances for restaurants, hotels, public houses, hairdressers, beauty salons.
If you want to apply to grow your business and get a quote. Please make sure you are aware of the following qualifying criteria and trading history we use:
Minimum of 6 months trading through PDQ machine

Minimum turnover of £5,000 per month through card terminals
The Process is so simple to gain a small business loan UK alternative. Simple complete our online enquiry form. Once this is received a funding solutions specialist will call you, talk though all your options and answer any questions you may have.