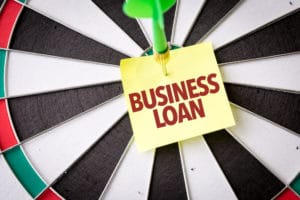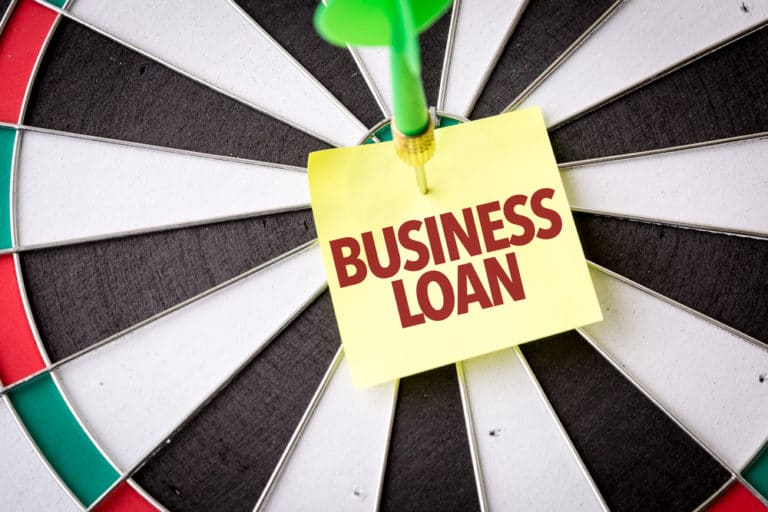 Unsecured business loans are now freely available to UK based businesses at competitive rates to what the high street banks charge.
The main difference between a secured and unsecured is that secured loans require you to provide collateral in the form of physical assets. This type of finance is quick and easily accessed without the need to offer personal security, assets or your homes.
We have developed a better approach to finance for small businesses, as a market leader for unsecured business loans in the UK without the need for security. our aim is to provide a flexible source of finance for businesses that do not have assets or for reasons do not want to secure them against a loan.
Becoming increasingly popular funding option with business owners, unsecured business loans have competitive rates, flexible terms and funds can be within the businesses bank account within 48 hours.
What is an Unsecured Business Loan?
An unsecured business loan work by advancing an amount of cash into a business from a lender which is totally unsecured against that business. These work mainly if the company does not hold many business assets but needs to find quick working capital, this example of finance will be of welcome relief.
Business cash flow funding is available to your company if you have been trading for over 6 months and take at least £5,000 in customer debit and credit card transactions per month. This will allow businesses an advance range of between £5,000 to £200,000. There are no need for business plans or personal guarantees with our short term small business loans.
This sort of loan might help with the businesses growth buy new equipment, build a website or simply carry the business during the coronavirus pandemic.
How does it work?
Unsecured business loans work by the lender providing your business with upfront capital without requiring security. The repayment of this loan is typically repaid in monthly or quarterly instalments over a fixed period. There is a wide selection of unsecured funding products that offer flexible terms.
However, there are also a wide selection of flexible funding options for you to consider if you need more time to make repayments. For further information on the possible high levels of flexibility.
Working capital is advanced to the company that has applied for the loan, and then that said company repays the funds over a fixed time period. The payments are made monthly in most cases. The interest rate is normally fixed and in some cases an extra fee can be charged for arranging the loan.
This type of commercial funding product can be gained from your business bank but usually only up to £25,000, specialist business lenders such as PDQ Funding offer financing up to £200,000. Many people choose to apply to specialist business funding companies these days because banks have become notoriously difficult for customers to deal with in this area.
The British Business Bank recommends that a limited companies have a minimum annual turnover of at least £100,000 to get best business finance rates.
What are the advantages?
There are many advantages to opting for unsecured borrowing, it's an easier, more risk-free way of clients getting the funding they need for their business to succeed.
In theory, this type of funding is a less risky borrowing option because there's no danger of losing any assets if you can no longer repay the loan. They can also offer more flexibility than secured loans, repayment terms of anything from one month to three years. A prefect credit history is not always required.
As it's not secured against property or other collateral, business banks be happy to top up a loan once a company has made a certain number of successful repayments, and will also offer repayment holidays as an additional benefit.
The advantages we offer our clients:
No assets needed – Assets are not required as extra security when applying for a business loan.  This meaning they are a highly accessible source of funding for new business owners in particular.
Use for multiple purposes – You can use the funds gained from your loan however you like. It doesn't matter if you want to invest in new stock, hire extra members of staff, or even move the location of your business. You have no spending limitations in this sense with an unsecured loan.
Get approval and funds faster – When compared to other kinds of funding – fast business loans that a free from the requirement of personal security. It's the quickest way of the funds being in your business bank account, allowing you to make that much-needed next business step.
More flexibility in repayments – Our team of alternative business funders can offer you a flexible finance solution that works well for you, tailored for the purpose of your individual needs. Loan repayments can be discussed and paid over a short or medium term, allowing you a higher level of freedom when making payments.
Unsecured Business Loans No Personal Guarantee UK
Are personal guarantees needed to get an unsecured business loan in the UK? The answer is YES and NO! High street lenders meaning the banks like Barclays usually will not ask for assets as security with an amount up to £25,000. This is due to them having a clear visibility of your business account. Alternative lenders usually and always will as for a PG (Personal Guarantee) in the UK.
Again Fintech lenders will not take a debenture over the business, where as a high street lender may. Some asset based lenders such as Nationwide Corporate Finance will take a second charge over your home & a debenture on your business to protect their position.
As always it comes down to how confident you are as a business owner the ability to repay the amount. Lenders always take the view if you are not prepared to offer security that they believe you may not have the confidence of making the venture a success.
When you apply for a loan lenders may require you to sign a personal guarantee and will check your credit score.
What is a personal guarantee?
A personal guarantee is a legally binding signed agreement that if your company defaults on the loan repayments, you will be personally liable for paying back the money to the lender.
As the loans offered are unsecured, you aren't required to secure the loan against an asset e.g. your home. Unlike secured finance, there is nothing to secure the loan against. The lender still requires reassurance that they will have a way of getting their money back, in the event your business defaults payments.
How risky are personal guarantees?
If you are satisfied with your business's financial situation, and confident that you'll be able to pay back the loan repayments on time. There should be no need to worry about signing a guarantee.
What are the interest rates
As this type of borrowing is totally unsecured, the interest rate tends to be higher than a secured business loan. Interest rates for our loans typically vary from 1.5% up to 7.4% APR based on the term loans, the amount you borrow and the credit profile of your business.
APR means annual percentage rate of charge. It includes the cost of both interest and fees that you'll need for the repayment term, making it easier to compare with other providers.
This type of business finance is not authorised and regulated by the financial conduct authority.
Does my business qualify?
With PDQ Funding, it's a quick and easy process to find out whether or not your business qualifies for our unsecured business funding. Choosing this method of unsecured loaning will allow you to avoid completing a lengthy application process and save you from waiting for an extended period of time in order to get the results of said application.
This is why many people now choose to contact alternative finance rather than going to banks or other high street companies when attempting to gain any type of loan or finance for their business. The process as a whole is much simpler for the loanee themselves and the entire service can be fulfilled with much more ease.
If you're looking for funding for your business, you're in the right place. Most cases will be accepted because there are so few requirements, but here at PDQ Funding with do have a few guidelines for our customers to stick to. Find them listed below.
Our requirements for your business:
Own a UK business bank account
Your business needs to have been operating for at least 4 months
Have an annual turnover of at least £10,000
Be a limited company, limited liability partnership, or sole traders registered in the UK
Apply for unsecured funding 
The following types of entities can apply for a private limited company loan – Limited companies register in England, Scotland, Wales and Northern Ireland, sole traders and partnerships are welcome to apply online for an unsecured borrowing.
We are happy to support the following types of businesses with our finance product – merchant cash advances for restaurants, hotels, public houses, hairdressers, beauty salons or online business.
The company needs to be registered in England and Wales, with a registered office based there also with a company number.
If you want to apply to grow your business and get a quote. Please make sure you are aware of the following qualifying criteria and trading history we use and terms and conditions apply:
Minimum of 6 months trading through PDQ machine

Minimum turnover of £5,000 per month through card terminals

Have a UK bank account
Have your last three bank statements
Limited company, limited liability partnership (LLP) or sole traders registered in the UK
The Application Process
We will first ask you some basic details to verify your business with our "Get a Quick Quote" needed to apply for an unsecured loan.
The amount you want to borrow
Average monthly card sales
Trading name of your business
Number of years trading
We will also need the following information.
Title, first name and surname
Email and phone number
Once completed just click our terms and conditions. Your application will be processed and reviewed by one of our account managers, you are welcome to call us to track the progress.
Once the application has been reviewed by a direct lender, one of our dedicated account managers will be in touch to discuss the terms of your loan agreement within 24 hours with a decision on the same day.
At this point you are welcome to ask the lender any questions or have concerns about the loan, these questions could including repayment plans, to make sure there are no nasty surprises along the way and are comfortable with repayments for the loan amount.
After you have carefully read through all the terms of the agreement, you will need to sign all of the relevant documentation and return it to the lender. You will then be able to access the money from your account once the lender has received your completed agreement
FAQ's
What is an Unsecured Business Loan?
Unsecured Business Loans are a type of borrowing that banks or alternative lenders offer to businesses in the UK without the need for the directors to offer security or a debenture on their businesses.
Is there a requirement for a PG for a Unsecured Business Loans
Yes most lenders with as for a PG ( Personal Guarantee ). This means if the business fails to make the repayments to the loan company, you will personal have to pay the outstanding amount off.
Can I get an Unsecured Loan for a Start Up?
No most lenders will require the business to have a trading history. Most start up loans require the founder to give security.
Can I get a Unsecured Business Loan with Bad Credit
Most lenders do not sit comfortable with bad credit regardless if it is personal or if the company has suffered from adverse. A funder will more than likely as for security until the default or CCJ has been removed.