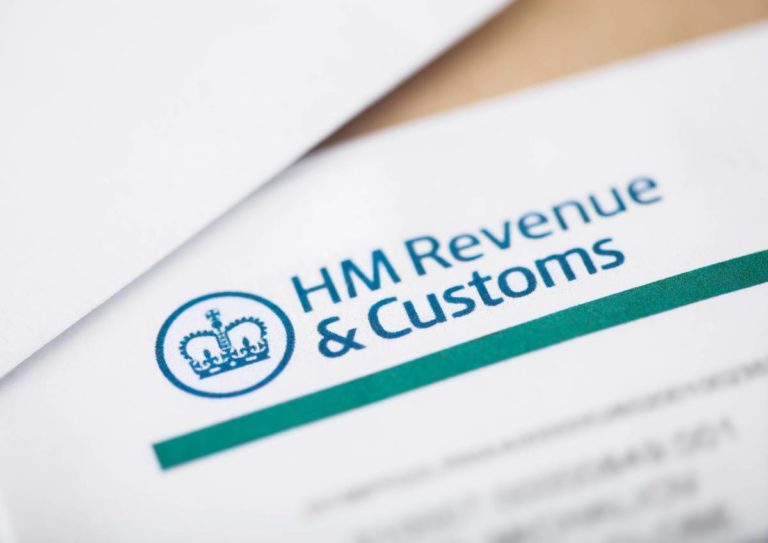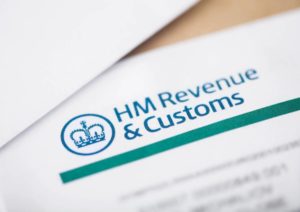 Running a limited company, comes with its ups and downs and trying to obtain loans on behalf of your business can be rather challenging. Should you be sourcing working capital to pay everyday day expenses or trying to secure a larger amount to fund expansion? It was becoming increasingly difficult to find the right answers.
However, over the past decade or so, many more methods of funding have revealed themselves, thanks to the power of the online world we're all now operating within on a daily basis.
How can PDQ Funding help
We're here to help in your search in the competitive markets of limited company loans in the UK and give our advice as a trusted lender. Limited company loans are packed with many advantages which can act as a complete financial saviour to small businesses, or help to take a venture which is registered in England to the next level.
What is a limited company?
In the United Kingdom there are about 4.2 million limited companies registered with Companies House in Cardiff. A Limited Company refers to the legal structure of business in the UK. The directors are distant from the shareholders. This legal definition is formed under the companies act 2016. Registration must be made with Companies House in order to be recognised as a Limited Company.
Limited Company have its own company number and a SIC code is used to classify its trade.  Articles of association set the rules directors and officers need to follow while running the business.
A Limited Company refers to the legal structure of business in the UK. The directors are distant from the shareholders. This legal definition is formed under the companies act 2016. Registration must be made with Companies House in order to be recognised as a Limited Company.
We understand that there can be no one-size-fits all approach to business funding for Limited Companies. Business finance should be tailor-made that is why we understand the need to be flexible. Loans are available to be used for any purpose, our range of short-term arrangements offered by direct lenders with a term time up-to 18 months. This type of short term lending is perfect for companies that need that a quick lending decision.
What types of business loans are there for ltd companies?
If your private limited company is incorporated with Companies House, a business loan can be provided that is competitive against high street banks. The availability and types of loans are dependant on factors, such as how much you need to borrow. What is the purpose of the loan, how quick you need the business loan and your financial standing. A limited liability company maybe required to offer a debenture or personal guarantees required form shareholders or company directors. If the business loan falls into arrears your own personal assets maybe recovered to repay the outstanding amount and your personal credit rating will be effected.
Short-term unsecured forms of finance can also be offered, these come in the type of credit cards, bank overdrafts, invoice finance, fixed term loans and asset finance. Businesses can even source short term limited company car loans. If businesses are looking towards a long-term loan, the most popular options are secured business loans which lend unto £1,000,000 and commercial mortgages.
Can I get a limited company loan?
A limited company loan is a quick and easy funding option you can receive as long as your business is registered with Companies House. Here at PDQ Funding, we can help you obtain a limited company loan up to £500,000. Once you've received your money, you'll then begin to make fixed monthly repayments at an interest rate which will have been previously agreed upon. This will continue until the loan is eventually completely paid off.
Entrepreneurs running limited companies sometimes undergo a challenging time when attempting to secure funding from traditional high street banks and the like. Thankfully, there are now many alternative sources of finance for your consideration:
Unsecured ltd company loans
Crowdfunding
Merchant Cash Advance
Funding from investors
How can a limited company loan help my business?
Limited company loans are the perfect way to help out any small business that needs a financial push in the right direction. These types of loans are classed as unsecured, meaning there is no danger of losing precious assets if you are unable to make repayments. Ltd company loans offer business owners uncompromised flexibility, and borrowing is kept simple with tailored payment plans which feature competitive interest rates.
Extra cash flow can help in many different ways, such as tiding your business over when in a low sales period, or boosting business growth through the purchase of new machinery and equipment. The options you have in regards to how you'll use the money are pretty much endless:
Help make corporation tax payments more manageable
Borrow for the short term, pay back over 1 – 3 years
Stay in control of decisions that affect your business
Receive finance in just 24 hours
Ongoing support from a company that wants to see you succeed
What is a personal guarantee?
Many lenders will not ask for you to provide assets as security against your company loan. You will be asked to sign a personal guarantee. This legal document between the directors and the lender confirms that if the limited company defaults on the loan repayments, the director or directors will be personally liable for the balance. Meaning that you will personally have to make payments until the loan is repaid. Your credit score could suffer should you fail to make repayments.
Is my private limited company eligible?
Any limited company in the UK can apply for an unsecured business loan if it meets the following criteria:
Your business is already registered with Companies House
Your business has been trading for at least 6 months with a turnover of £5,000 or more per month
Your business does not have any adverse credit against it
We do not offer start up loans
Can a limited liability partnership get a business loan?
Limited Liability Partnerships (LLP) in the UK came about due to the Limited Liability Partnerships Act (2000). It benefits from having limited liability status for members. We have arranged business loans for LLP's since 2010, this type of partnership is perfect for accountants and solicitors.
Using a Business Loan Advance to Finance your Company
A business loan advance is not a limited company loan; it is an advance on the revenue your business. For this said a Card payment terminal is required as this is needed to generate future debit card and credit card sales. This type of funding has been around for about tens years. Businesses can receive a cash injection of £5,000 to a maximum of £200,000 with this type of finance. The great advantage for this product is you do not need to be a limited company as sole traders can also apply.
Easy Approval
This type of finance is easier for any Ltd company to qualify for compared to a business loan from the bank. The is no need to provide a business plan to qualify. We offer 90% approval as this is subject to your business' performance.
Fast Funding
Companies can gain access to working capital that is needed within 48 hours. Lenders can gain a clear vision of your business revenue that you generate in an average month via your card terminal. This makes an easy process to make unconditional funding offer, and agree repayment terms all within a few days.
No APR
No interest is charged on the amount borrowed, as there is no interest rate with this type of loan. You receive a clear repayment schedule that any business can work too.
Totally Unsecured & Low Risk
Unsecured and low risk is how finance professionals would describe a merchant cash advance. The funding solution is an idea fit for any business that generates card transactions but has little valuable assets and does not wish to offer security.
How are repayments made on a Company Business Loan?
Repayments on this type of loan is also a straightforward process. The schedule of repayments is calculated on a daily basis. This has a meaning of you only make a repayment when you make a sale. This has the advantage of you will not need to worry about lump sum monthly repayments or any late fees.
Should you at anytime require more money and as long as conditions are met, you are eligible to extend the limited company loan even further if a percentage of the original amount has been repaid.
Inter-company Loans
Intercompany loans are loans made from one business to another, both businesses have the same shareholders or directors. Not all intercompany debt is covered by the loan relationship rules. This type of inter company borrowing is different from a traditional loan and does has tax implications.
F.A.Q's 
What are Limited Company Loans?
Limited Company Loans are funding designed to work with Limited Companies, with the responsibility for repayment based with the company and not the director.
Do directors need to offer security with a loan for a Limited Company
Directors do not need to offer security, a debenture maybe needed from the company.
How much can the Limited Company borrow?
A company can borrow between £5,000 and £200,000 without the need for security.
Limited Company Business Loan Application
The loan application for your limited company business is so easy to get started, follow these simple steps:
Step 1:
Applications can be processed online by clicking on "Get a Quick Quote". The following information will be required:
The registered name of your Limited Company
Registered office address
Your businesses monthly turnover
Loan amount, how much is required
Step 2:
The next step will be a request for some personal details, including:
Full name
Your contact number
Email address so we can send you out terms and conditions
Step 3:
You will need to agree to the terms and conditions.
Step 4:
We will review the application and assign an account manager to your application. If it is approved, we will let you know within 24 hours.
Step 5:
Both parties need to sign the agreement before the loan can be paid out. Our turnaround of completion usually takes between 2 – 5 days from recipe of application form.
Apply today
Limited company loans can be used in many different scenarios, whether you're considering taking your business elsewhere, wanting to purchase a larger premise, on the lookout for new members of staff, or looking to purchase that much needed equipment that'd help with growth, it's all possible. The short-term funding you receive will give you the financial boost to accomplish your business' long-term goals, so don't waste time and get in touch with us today.