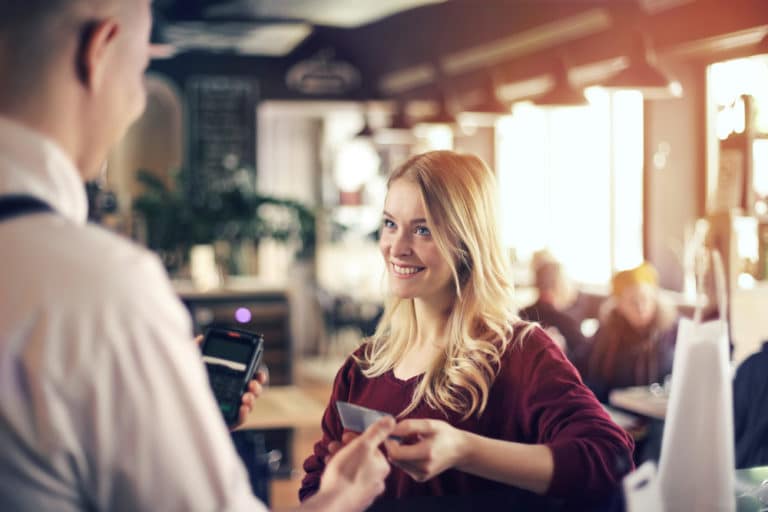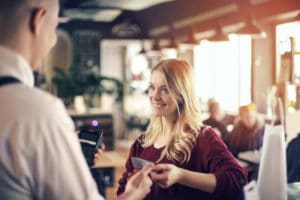 Business Loans for Women, In a business world dominated by men and male prejudices, women have a tough time accessing their fair share of capital. This is possibly why so many of them are looking for alternatives. The number of female entrepreneurs has increased over the years in the UK. With this in mind, it has meant that more women are searching for business finance to fund or grow their businesses.
However, without funding that is accessible, many female business owners might find that growth and success. This process will take considerably longer to achieve their aims and ambitions of a successful and well funded business. We are here to help fund women in business.
Small Business Loans for Women
From #metoo to #heforshe, the internet has been smashing down barriers one hashtag at a Time. If you're a woman and entrepreneur you'll still find the odds are stacked against you. While more and more women are starting up businesses, they still find it much harder to attract finance than their male counterparts. In a world in which men are still the gatekeepers of funding, women still struggle to get a fair hearing if you are a women in business.
A report from the M&A and VC database Pitchbook that found female entrepreneurs received only 2.2% of all venture capital during 2017. Women face enormous obstacles to securing funding which is all the more surprising because figures suggest that when women do get funded, they tend to do more with it. One study in the US found that female led start ups make $730,000 over a five-year period versus $662,000 for men.
So, why do they struggle to gain business funding? The problem is still controlled by men, which means male attitudes still control where investment capital goes. Investors will support ideas which they understand which means products with a female audience often get overlooked. They also support people with qualities which match their ideas of what a good business leader looks like which almost always tend to be male dominated.
How does a women get a small business loan?
Women business owners start in business for many different reasons, it can be to maintain a more convenient schedule for yourself, or just to become your own boss. Whatever the reason you have for starting your own business, be sure that it's the right one. This can be a wide array of things, but choosing to pursue a project you're passionate about is always a good start for any new business owner.
If you have studied a subject at college or university level, you will likely have a solid amount of knowledge in your chosen subject area, giving you a potential upper hand when it comes to starting your business in that field, over someone that has never read up on the topic before.
Deciding to engage with a new business startup because you decided you fancied a career change one day isn't going to cut it. You need to spend the right amount of time researching your project and deciding if it's right for you as a future small business owners.
More role models needed
Many people believe that if we had more female role models to look up to in the world of business, more women would believe in themselves and start their own projects. The Guardian write, "Male culture and a lack of role models are stopping female academics from launching companies based on their research".
In order to create these role models however, we need more women to take the plunge and enter today's business market by creating and running their own companies. Only after this will we witness the knock-on effect of more female role models being created for young entrepreneurs to inspire to.
The Drum gives a strong reason for why having someone to look up to can make for an inspiring case study for potential female business owners. They say, "People are more reassured when they can identify with someone, so it's hugely important to showcase successful female entrepreneurs as role models, therefore reassuring women it's achievable and giving them permission to aspire to it in the first place".
Female entrepreneur business finance
The game of business, then, is being played with loaded dice. Things will only really change when more women make their way into leadership positions and attitudes start changing. Times are changing, but is it changing quick enough. This then begs the question: what should be done in the meantime?
More and more women are starting businesses and these businesses need capital. As we've seen, life for a female entrepreneur seeking start up capital is even more difficult than for men. Other traditional avenues of finance such as bank loans are also difficult to access. A report from Credit Suisse found that women tend to have lower credit scores than men even though men owe more than women. Part of the problem could be a disparity of income. The gender pay gap is very real and the cost of living for women can be much higher than men.
This will all stack the odds against you when it comes to accessing an unsecured business loan. Banks have already become highly risk adverse in the years since the financial crisis. Credit terms have become stricter and annual interest rates have become much higher, which may leave female entrepreneurs looking for alternatives.
We offer flexible business loans for women that provide fast access to working capital to women entrepreneurs in the UK. This type of funding is ideal for SMEs whose businesses are going through a stage of growth. Our small business loans alternatives, offer you a flexible and ease-of-use solution which supports women while solving your business funding needs. Securing business financing in the UK has never been easier for women led business owners.
Other options instead of a capital loan include invoice finance or merchant cash advances. Invoice financing allows businesses to release the capital locked up in their unpaid invoices. A provider will transfer a proportion of an invoice total and then take responsibility for chasing up payments with the customer.
The benefits to business loans for women
You may or may not be surprised to discover that a mere 19% of UK-based SMEs are led by women. As the years pass by and more barriers begin to break, we're quite sure that we'll see a large upward shift in this figure however. The one key benefit of business loans for women is the inclusivity of gender it promotes in the world of business finance.
There are however, a fair few other benefits to consider and these include:
Lower interest rates
According to statistics, females have more reliability when it comes to borrowing. Because of this, you may seem more trustworthy to lenders. If you have a positive credit score and trading history, you might just find yourself being offered lower rates. This will make things easier for you when it comes to paying finance back.
Quick access to business funds
Here at PDQ Funding, we can offer you the finance you need within 24 hours, weather it be a merchant cash advance or a business loan.
Increased cash flow
The working capital of your business will be improved with more easily accessible cash in hand.
Financial freedom
You can use your business loan for whatever you wish. We fully understand that you're the one in charge and therefore know best when it comes to spending money the right way, in regards to improving your business.
Fixed monthly repayments
Having fixed, scheduled payments planned out right from the start, allows you to know how much you'll be paying back and for exactly how long.
Easy online application
You can complete our application process from the comfort of your own home. Everything can be done online, so there's no need to pop in and speak to us directly if you do not wish to do so.
Short-term finance
Not everyone will want to repay their loan at the same rate, so work out how long your business will need from one – three years.
Why choose our business loans for women?
Through our market research we have found the difficulties women in business are faced with on a daily basis. The gender pay gap, the added difficulty of getting into a position of leadership, etc. We want all of these issues to come to an end, and the only way to do that is by helping women to be confident and grow within the world of business. More than anything, we want to see our clients succeed.
Here's what we can offer female business owners:
Unsecured funding options
You'll have multiple unsecured funding options to choose from, such as a business loan and a merchant cash advance.
Competitive interest rates
Our aim is to get our client the lowest possible interest rates for their business venture.
Regulated finance suppliers
Any and all lenders we collaborate with are approved by the Financial Conduct Authority. We believe by doing this, you'll know your loan is both safe and legitimate.
We provide the account managers who care
We don't simply arrange loan agreements, we also want to put your mind at ease by answering any questions you may have and provide you with the information you require
We will always act with transparency
Once everything has been agreed, we'll never make any changes to your application or the initial set-up fees.
The importance of business loans for women
The key to getting more females into business is to have entrepreneurial role models that young women can look up to. Work places dominated by men can make women feel as if they don't fit in, putting them off of the business lifestyle altogether. This is something we need to combat and an issue we'd like to see solved as soon as possible.
During the research we have carried out, differences were recognised between the ways men and women explore opportunities to grow within their place of work. Women were found to be warier of risks, pondering long term implications as more important than fast short-term gains. Though, men were much the opposite of this and proceeded to take advantage of situations whenever they could.
It most likely won't come as a surprise to you that female business owners tend to find themselves regularly having to defy gender stereotypes. Women can often feel like they have to overcome expectations when running a business due to the image of men being in charge many of us have ingrained into our brains. This is something we want to help put a stop to by helping women in business get the financial help they need in order to succeed.
Alternative forms of financing
There are a number of good options to hand. Many female entrepreneurs bypass the male dominated venture capital markets and go for crowd funding. This has grown remarkably over the past few years with a number of platforms and online lenders such as Crowdcube springing up which allow individuals to invest in exciting new businesses. Here, the rules are different. People respond to a compelling story or an inspirational idea. Women are more likely than men to start businesses which have a positive social impact and it is these types of businesses which tend to thrive in the crowdfunding environment.
This has the double advantage of freeing up entrepreneurs from the daily grind of chasing up invoices and letting them concentrate on what they do best, growing their business.
A merchant cash advance, meanwhile, provides an injection of capital against future sales. This is a good option if you are moving into a quiet period. Your eligibility will be based on past sales and future projections. You will then pay back a proportion of your future revenue until the advance has been repaid. This solutions is a perfect alternative to business loans, women find this funding solution helpful as there are no personal guarantees needed.
The advantage of these is that they are more flexible and accessible. Although your credit rating will be taken into account and no business plan is required. It will be less of an issue than with conventional forms of capital. Repayments can also be easier to bear. For example, because you pay back a portion of your revenue to merchant cash advance providers.  You are only paying as much as you can afford to.
Small business startup loans for women
The increase in business startups lead by women has grown dramatically in recent years. Though, the figures we can look at today show that men still largely run the business world. Only one in three UK entrepreneurs are women; a stat that shows the huge gender gap we still have in all business markets. As more women in the UK start businesses so the ability to gain finance from lenders grows, as of 2020 there has never been so much availability for small business loans.
The fact that more women are now starting businesses is a positive however. Prowess states "Self-employed women are the majority of the newly self-employed. The increase in the number of women in the UK becoming self-employed is unprecedented. Historically, women have made up just over a quarter of the self-employed, but since the 2008 downturn 58% of the newly self-employed have been female. In the last year, self-employment has started to decline for men, but not for women".
The Guardian writes, "Politicians are also waking up to the importance of gender equality in this area. Last year, a government-commissioned review of female entrepreneurship found only one in three UK entrepreneurs were women, and argued that addressing this could boost the economy by £250bn".
Gender equality in business is clearly a very important factor. Women-owned businesses must continue to grow because of this. However, without accessible funding, many companies owned by women might find that growth and success will take considerably longer to achieve.
These days it can be so difficult to get a government loan or a business loan from a high street bank, leading many women to look at a variety of different options. One of which is a merchant cash advance. This type of business loan allows female business owners to quickly generate funds for her new startup company, which can then be used to progress her venture to a point where it can really hit the ground running.
F.A.Q's
What are business loans for women?
Business loans for women are designed to help female entrepreneurs businesses to grow. Loans are offered on a secured and unsecured basis, as women are under represented in the business world, funding has been designed to assist the growth of women led businesses.
How much can I lend for my female led business?
We offer funding to female led business, from £5000 - £200,000. Repayment terms very but one of the advantages for this product is there is no APR.
How do women get a business loan?
If you are a women led business looking for a business loan for your company, the best way to apply is via our online application form. Once submitted one of our business mangers will be in contact with you. At this point we are happy to answer any questions that you may have.
Type of loans available to women
Traditionally their was just borrowing from the high street, meaning to get a loan you would pop in to the bank and see your business bank manger, those days are sadly long gone as most branches do not have business bank managers no more!
Since the arrival of FinTech (Financial Technology), new lenders have interfered the UK market place, these lenders use technology to process data, this in turn helps with speed and disrupts traditional lenders carte blanche.
Features and benefits of PDQ Funding's alternative business loans for businesswomen.
This type of loan has been designed for Female Entrepreneurs
This type of business funding has no APR
Business loans from £5,000 to £200,000
Terms and fees very on the amount of borrowing
Totally flexible
Quick and easy to get n place usually within 7 days.
There is no fixed repayment schedule
No late payment charges
Repayment are only made when you make a sale
Approval rates are higher than traditional banks offering
PDQ Funding is a financial provider offering, our financial product is offered by way of a merchant loan advance . This funding line for businesses offers to purchase and advance against future card sales.  We have designed this product for businesswomen, It is also a great product to piggy back on the back of other loans female entrepreneurs my have already within their business.
Business loans for female led businesses from PDQ Funding loans from £5,000 to £200,000, with flexibility over periods and terms. Our loans are flexible and have no fixed repayment schedule as they mirror your repayments against your cash flow and best of all there is no APR.
How do I apply for a female loan
Step 1: Applying for a loan is simple by completing our simple online application form. We will ask you for some of your personal information. Basic information about your business is also required.
The amount you would like to borrow
Monthly average card sales
Name of your business
Number of years your business has been trading
Step 2: Within an hour of submitting your application form you will be contacted by one of our business development team. You can talk though and they will answer any questions you may have.
Step 3: Carefully read through the terms and conditions, if you agree sign and return them. After the agreement has been returned, the amount you have been allocated will be in your bank account, this usually takes up-to 48 hours.
Business loans requirements
Registered and trading in the UK
Business loans need a minimum monthly turnover of £5,000
Merchant cash advances need a minimum monthly average card sales of £5,000
Your business needs to have been actively trading for 6 months
Apply for business loans
The landscape, then, is pretty difficult for female entrepreneurs. They are working in an environment which heavily discriminates against women even when it doesn't mean to. Even so, as the number of women moving into the entrepreneurial space shows, this is not holding them back. The next billion dollar start up may well be run by a woman.
If your business is searching for finance at a competitive rate, our team of finance professional will be happy to discuss the various loans available to you. Our mission is to help you assess comparatives for the best business loans for women. We want you to receive the   the funds that is needed to grow and expand your business. 
If you female business owner and feel you are ready to take the next step to finance your business venture with a business loan.  Simply complete the online enquiry. We will be happy to assist you on your journey.