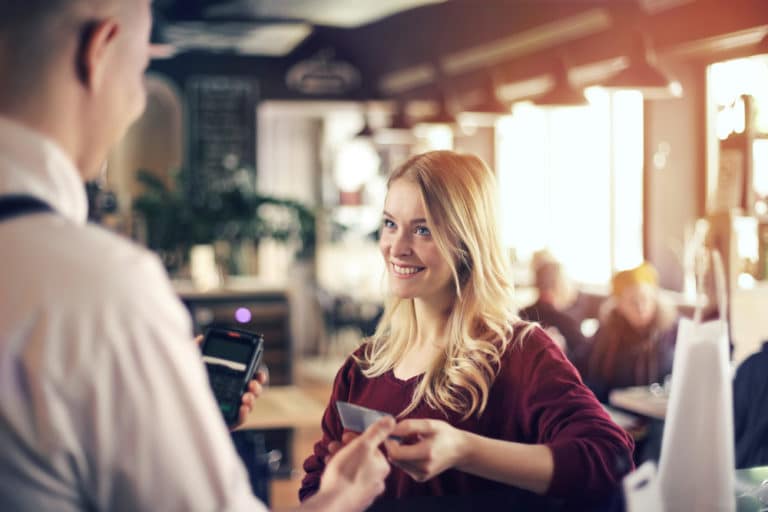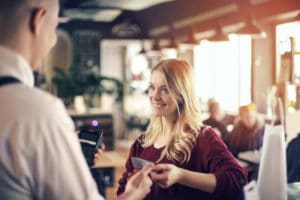 Business Loans for Women, In a business world dominated by men and male prejudices, women have a tough time accessing their fair share of capital.
This is possibly why so many of them are looking for alternatives. The number of female entrepreneurs has increased over the years in the UK.
With this in mind, it has meant that more women are searching for business finance to fund or grow their businesses.
However, without funding that is accessible, many female business owners might find that growth and success.
This process will take considerably longer to achieve their aims and ambitions of a successful and well funded business. We are here to help fund women in business.
Fast & flexible finance for women in business
From #metoo to #heforshe, the internet has been smashing down barriers one hashtag at a Time. If you're a woman and entrepreneur you'll still find the odds are stacked against you. While more and more women are starting up businesses, they still find it much harder to attract finance than their male counterparts. In a world in which men are still the gatekeepers of funding, women still struggle to get a fair hearing if you are a women in business.
A report from the M&A and VC database Pitchbook that found female entrepreneurs received only 2.2% of all venture capital during 2017. Women face enormous obstacles to securing funding which is all the more surprising because figures suggest that when women do get funded, they tend to do more with it. One study in the US found that female led start ups make £730,000 over a five-year period versus £662,000 for men.
So, why do they struggle to gain business funding and especially business loans for women? The problem is still controlled by men, which means male attitudes still control where investment capital goes. Investors will support ideas which they understand which means products with a female audience often get overlooked. They also support people with qualities which match their ideas of what a good business leader looks like which almost always tend to be male dominated.
How does a women get a small business loan?
Women business owners start in business or looking to grow your business apply for many different reasons, it can be to maintain a more convenient schedule for yourself, or just to become your own boss. Whatever the reason you have for starting your own business, be sure that it's the right one. This can be a wide array of things, but choosing to pursue a project you're passionate about is always a good start for any new business owner.
If you have studied a subject at college or university level, you will likely have a solid amount of knowledge in your chosen subject area, giving you a potential upper hand when it comes to starting your business in that field, over someone that has never read up on the topic before.
Deciding to engage with a new business startup because you decided you fancied a career change one day isn't going to cut it. You need to spend the right amount of time researching your project and deciding if it's right for you as a future small business owners.
What business loans are available for women?
As we mentioned earlier, you will want to cast a wide net if you are a women business owner looking for a business loan. The more options you look at, the easier it will be to find a solution to your cash flow problems to help your business. We understand that one loan will never suit all, so we've provided a solution that can help all types of business proprietors.
Not all the following business finance solutions providers are authorised and regulated by the financial conduct authority, therefore you should make your own investigations into this matter when searching for business loans for women.
1. Merchant Cash Advance
Merchant cash advances many many positives for businesses to take advantage of. Every business owner runs into the need for working capital from time to time. But where do you go to get it, especially when your bank won't even consider your funding request?  There is a finance solution for businesses that take credit cards & debit card payments.
In fact, you could get cash from the sales you haven't even made yet.  Turn tomorrow's credit card & debit card sales into today's cash flow. There is no faster, safer or easier way to get unsecured business funding. The merchant cash advance is classed as a short term working capital loan. This is because they have a term time of a maximum 18 – 24 months. Your business must also accept card payments and be trading for six months.
The amount of money you are offered from a lender will be based on your average monthly card sales. Typically the more money you make each month, the more money you will be able to borrow.
When it comes to repay the loan, business cash advance repayments are taken automatically as a small percentage of future card sales. For each customer card transaction your business processes using a designated terminal, a small amount will be automatically withdrawn.
This type of funding offers businesses an instant cash injection between £5,000 and £200,000. You can then repay the money comfortably, using a small percentage of future customer card payments.
Access £5k to £200,000
Funding in as little as 48 hours
Get up to 150% of your monthly card turnover

Flexible repayments
2. Business Credit Cards
Business credit cards can be an appealing option for startups as well as more established businesses that want the flexibility of a credit line they can tap when needed. We cited earlier this you that Capital on tap allow a credit facility up to £100,000 with 56 days interest free on card purchases. They offer great interest rates from as low a 9.9% APR.
3. Crowdfunding
Ever wondered what Crowdfunding is? this type of funding option allows you raise money online from backers who are interested in supporting small businesses.
There are several types of crowdfunding available, including:
Commission-based: You offer a tangible commission for those who contribute to your campaign
Equity-based: You give others the opportunity to invest in your company, often by offering shares in your company.
Lending-based: You borrow money that will be repaid back.
Finding the right platform and crafting an effective campaign to win investors takes work, but the fact that you have business that just has hit a stumbling block may be appealing to some backers on these platforms as they can see a history unlike startups.
4. Invoice Factoring
Invoice factoring is a way for businesses to raise money by selling invoices to a factoring company at a discount. Factoring usually includes credit control services, and helps companies release cash from their debtor book. In order to use this type of business finance, you must deal with other businesses and not consumers.
Factoring is the ideal solution for businesses looking to save time chasing payments.
It releases up to 90% of the value of your unpaid invoices the moment you issue them to your customers.
You will have the full support of a dedicated relationship manager and access to your own online account to enable you to view your facility whenever you need to.
A discreet and friendly credit management team will collect payments on your behalf giving you more time to focus on the day-to-day running of your business.
5. Bridging Loans
Bridging loans are used to finance the gap between when you need to pay to purchase something, but you're waiting for funds to become available from the sale of another property or a long term business loan to be approved. Bridging loans are secured loans. This means you have to have a high-value asset to get one, such as a property or land.
When you apply for bridging finance, the lender adds a 'charge' to the property you're using as security. These charges set the priority of debts if you can't repay your loan. If a property was seized and sold to pay off outstanding loans, a first charge loan would have to be paid first before a second charge loan could be paid back. This is a quick turnaround on this type of loan and can be in place within a week.
Pros
You'll receive money quickly
You can borrow a large sum of money
You can have a lot of flexibility if needed
It is secured against your home, so could risk losing your home
Interest rates for bridge loans can be petty high
Bridge loans come with a lot fees attached, so it can be a costly
6. Small Business Loan
A small business loan for women is a form of business financing that enables small businesses to fund their daily operations costs with a set interest rate. Term loans or bank loans as the are called are often provided by a lender or high street banks and is usually secured against an asset, sometimes finance providers simply just ask for a personal guarantee if the borrowing is unsecured.
When female business owners borrow money from a lender, a repayment plan is agreed as part of the lender's terms of agreement. The money then gets paid back, with interest, in scheduled monthly payments over a pre-agreed repayment period.
There are two main types of small business loans in the UK:
Unsecured business loans
Secured business loans
Benefits of business loans for women 
There are a number of benefits of business loans for women, not only does it promotion of gender inclusivity in the business finance realm, it also levels the playing field when it comes to business in the UK.
Statistics show women are seen as a more secure option when it comes to lending, for this they receive lower interest rates. If your past credit scores are good and can demonstrate a proven trading history this will allow a lower minimum monthly repayment amount.
Access to business funds: Business loans and merchant cash advance can be in place in just 24 hours.
Growth in your cash flow: Working capital can improve your business and allows readily available cash in hand.
Financial freedom: You keep total ownership, This allows you to maintain control over how the business loan is used.
Monthly repayments are fixed: This will give clear visibility of what you can expect to pay back each month.
Fast and easy online application: The application process is completed entirely online no need for paperwork.
Small business startup loans for women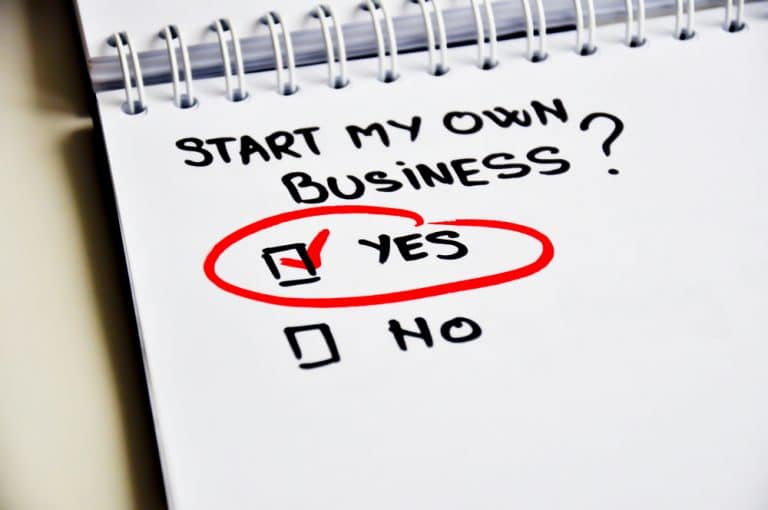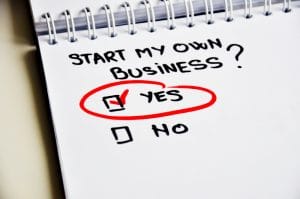 The increase in business startups lead by women has grown dramatically in recent years. Though, the figures we can look at today show that men still largely run the business world. Only one in three UK entrepreneurs are women; a stat that shows the huge gender gap we still have in all business markets. As more women in the UK start businesses so the ability to gain finance from lenders grows, as of 2022 there has never been so much availability for small business loans.
Gender equality in business is clearly a very important factor. Women-owned businesses must continue to grow because of this. However, without accessible funding, many companies owned by women might find that growth and success will take considerably longer to achieve.
These days it can be so difficult for women to get a business grant or a business loan from a high street bank, leading many women to look at a variety of different options.
The UK governments response to promoting female entrepreneurs is to offer government loans for women's to start business. This type of funding is not a typical business loan, as there is no credit history for the business to borrow against, so in their response they offer a personal loan for women for start up's. The government-backed Start Up Loan offers between £500 to £25,000 to start or grow your female led business.
All owners or partners are eligible in the business can individually apply for up to £25,000 each, with a maximum of £100,000 available per business.
Business loans for women with bad credit
In an ideal world no one would have bad credit, but the chances are you may have a poor credit score due to being female. This is due to having children and running a home as well as a business.
Whether you have a chequered history or have recently found yourself surrounded by financial troubles, there are solutions set up to provide business loans for women with bad credit. As mainstream lenders tend to see things very much in black and white, we like to listen to your story.
If you are looking for growth with in your business venture you may need cash to help with these plans. PDQ Funding always view each application on a case by case basis, so if you are women looking for small business loans with bad credit we maybe able to assist.
As a business owner you may want to check your business credit score, to ensure that everything looks good for your application, once you are confident everything is as it should be, feel free to submit an application for finance to us.
Best female networks for business owners
A supportive community filled with like-minded female business owners regardless if you run a blog or dream of becoming an entrepreneur, you should have a look at the following blogs and networks that offer meet-ups, networking events and provide readers with relevant and relatable advice to expand your business.
Here are seven websites to we recommend that you check out if your are female led business.
BAWE is a non-profit organisation for female entrepreneurs who describes themselves as a peer group for women entrepreneurs who want to be challenged. Their aim is to help empower women entrepreneurs not only to be great but to be exceptional!
The Female Entrepreneur Association is an online hub with the mission of inspiring and empowering women from around the world to turn their ideas into a reality, build wildly successful businesses with over 500,000 women involved globally.
Women Entrepreneurs in the UK offers guidance and information on finance, funding and investment that business women running or starting up businesses might need, failures, challenges and ups and downs women face as they run their businesses.
Enterprising Women websites goal is to help women achieve the success they want, by empowering, connecting, training, inspiring, campaigning, promoting, celebrating and supporting them in whatever way we can.
This is a global platform connecting women from all walks of life and empowering them through exposure to opportunities and a supportive network.
Mumpreneur UK was launched in 2010, it cater for the needs of mums running their own business. They have a genuine passion to support and celebrate others who are taking on the important role of juggling family life with starting up and running a business.
Prowess is the online hub for women-friendly business support, inspiration and information. Their vision is an environment where women in business can flourish where females can exchange stories and shared experiences from women who've made their own way in business.
How to apply for a women's business loan
If you female business owner and feel you are ready to take the next step to finance your business venture with a business loan.  The application process is so quick and simply apply for business finance by completing the online enquiry. We will be happy to assist you on your journey with a decision within 24 hours.
The following is a step by step guide to applying for a small business loan:
Step 1:
Visit our application page and provide the relevant information. This will ensure that we match you with an ideal lender. We will then ask you for further information about your business. You'll need to be ready to tell us the following:
The name of your business
How long you've been in business
Your average monthly turnover
The amount you are looking to borrow
Company number if registered in England, Scotland or Wales
Registered office address if in England and Wales
Step 2:
Will will then require a few personal details, so please be ready to tell us:
Your title, along with you first name and surname
Position you hold within the business that is seeking a loan
Email and telephone number, so that we can stay in further contact with you
Step 3:
Read through our terms and conditions carefully, and if you're happy to continue, click 'get a quote'. From here your application will be processed and reviewed by a member of our business finance suppliers team, who will help you find the correct lender for your emergency business loan.
Step 4:
We will then be in touch with you to confirm the conditions of your business loan agreement.
Step 5:
Once the application is complete, it will be sent off and approved by a lender. You can then have a discussion with them regarding the terms of the PDQ Finance. These terms will include interest rates, as well as how much the borrower will repay each month. The loan is then provided to you on an agreed and transparent basis.
F.A.Q's
What are business loans for women?
Business loans for women are designed to help female entrepreneurs businesses to grow. Loans are offered on a secured and unsecured basis, as women are under represented in the business world, funding has been designed to assist the growth of women led businesses.
How much can I lend for my female led business?
We offer funding to female led business, from £5000 - £200,000. Repayment terms very but one of the advantages for this product is there is no APR.
How do women get a business loan?
If you are a women led business looking for a business loan for your company, the best way to apply is via our online application form. Once submitted one of our business mangers will be in contact with you. At this point we are happy to answer any questions that you may have.