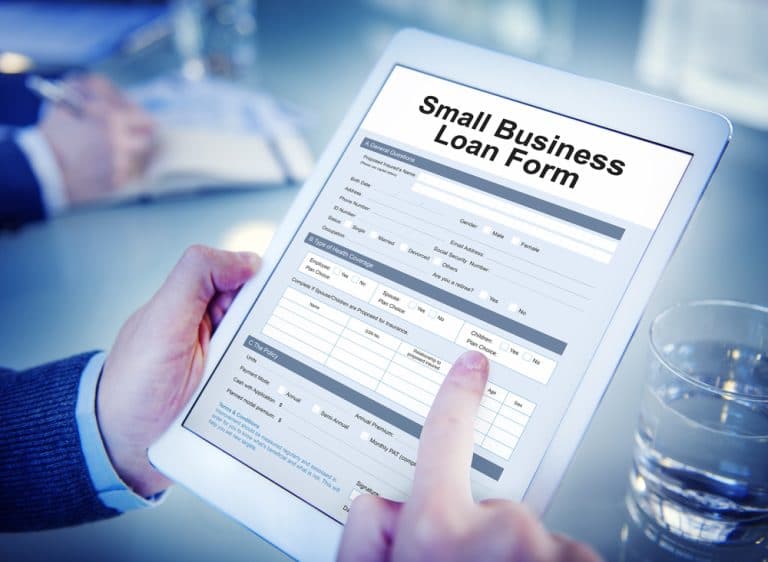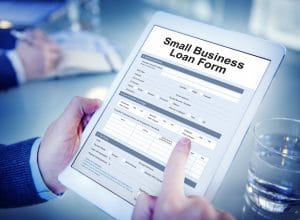 An online business loan allow business owners to secure funding without having to visit a high street bank, as they would have needed to in the past.
These are a form of debt financing option, which is convenient and easy for people from all backgrounds to utilise.
More and more business ventures are beginning to take advantage of this online form of lending, and that's showing no signs of stopping any time soon.
This guide will walk you through the seven best online business loans available to you today.
It will cover the all-important details that you need to know about, as well as listing the pros and cons of each loan option. By the end of the article, you will have also found out about the best practices to follow if you decide to apply for a business loan online.
What is an online business loan?
An online business loan is a type of financing that allows you to borrow money for your business from an online lender. Online business loans typically have lower interest rates and fees than traditional bank loans, and they can be used for a variety of purposes, including working capital, equipment purchases, and inventory financing.
Because online lenders often have more flexible underwriting criteria than banks, they can be a good option for businesses that may not qualify for a traditional loan. If you're thinking about taking out an online business loan, it's important to compare offers from multiple lenders to find the best rate and terms for your needs.
Types of online small business loans
If you are thinking about utilising online business loans to meet your financial funding needs, you have come to the right place. You should always strive to find out as much information as possible before committing to any big financial decisions. However, you may be overwhelmed by the sheer number of options available to you.
No one type of business loan fits the needs of all small business owners around the world. Therefore, you must investigate the different types and discover what would offer you the best service. To help you make the best decision possible, we are going to break down the crucial details of all the best options currently available online. 
Merchant Cash Advances 
A Merchant Cash Advance is a form of funding designed for businesses that take card payments from their customers. These often include but are not limited to retailers, restaurants, bars, and other customer service businesses.
This can be a manageable and predictable way to raise and repay business finance. Payments aren't fixed and will change regarding how much your business is taking month on month.
Here, the positives are that you will receive cash quickly and if you have a bad sales week, you'll make a smaller repayment than you expected to. This means you only pay when your business is making enough money to afford to.
On the negative side, Merchant Cash Advances may not be the right option for bigger businesses that are looking to borrow huge sums of finance. This is simply because that would not be accessible from this type of loan, which focuses on smaller sums for business owners with poor credit history.
Invoice Financing
Unpaid invoices can create huge financial problems for businesses of all shapes and sizes and chasing them takes time. Invoice finance options can help to take away the chasing of invoices away from the business owner and put it in the hands of someone else. Here, you will get hold of cash quickly that was previously tied up in outstanding invoices.
Invoice Factoring companies will normally propel you 85% of the worth of your invoices and they'll hold 15% available for later. When your customers settle, the lender offers back the 15%, minus their expenses. They'll commonly charge a handling expense of 3% and a component charge of 1% every week it takes your customers to pay their invoice.
The pros here are that you will gain money that you previously didn't have access to for the products and/or services you have provided to customers. This will help to improve your cash flow and keep your business venture ticking over smoothly.
The main con of Invoice Factoring is that you will be handing over your customer base to a third party, which potentially means customer relationships could suffer somewhat.
Short-term loans
These are also often referred to as payday loans and will give you a quick boost of working capital which will temporarily boost your cash flow. This funding method can be useful if you need to cover a small cost quickly.
Taking out a short-term loan is a decent choice when something comes up and you want fast access to cash. Yet, know that quick money includes some significant pitfalls. Generally speaking, a quick short-term loan will be an expensive product by the time you have finished with it.
Even though this funding method is normally relatively fast if you are able to qualify, the interest rate here can be extremely high, and fees can begin to develop quickly. You will need to be sure that you will be able to make repayments on time.
Traditional term loans 
A traditional business term loan, also known as a medium-term loan, is the loan type you're presumably most acquainted with. With a medium-term loan, you get a singular amount of cash to fund your business needs, and afterward you repay the moneylender, in addition to premium, throughout a fixed timeframe.
Previously, traditional term loans only came from financial institutions, such as your local bank branch. You may in any case have the option to score a medium-term advance from your bank, yet on the off chance that you don't qualify you have online business loan options also.
Traditional term loans can fit an assortment of business financing needs. They work best when you have a particular business project as a primary concern, and you are motivated to accept that taking out this advance will assist your business with developing. However, this remains an option that you'll have to have fairly good credit and business experience to access.
Business lines of credit
As online business loans go, business lines of credit are the absolute most flexible items accessible. A business line of credit works like a more powerful credit card-borrower, as they have access to a pool of funds that can be utilised when their business requires it. You won't begin building interest or making payments until you utilise the credit line, and you'll only pay interest on the cash you take out.
A business line of credit is a sort of revolving credit, so you will not need to reapply for the advance. When you repay everything, in addition to interest, the credit extension gets reset to its unique worth once more, as your conventional credit card would.
A business line of credit is an extraordinary online small business advance for organisations that need a cushion for their cashflow. Assuming you're a seasonal business, or you think you want a reinforcement plan for a crisis, a business line of credit could be a perfect fit for your venture's needs.
Equipment financing
As a business owner, you probably own equipment that is crucial for your company to function. Think computers, hardware, or vehicles. Buying these kinds of items can feel like an uphill battle for smaller ventures, and you probably don't have the money to pay for the equipment from cash on hand.
Rather than paying the full expense of hardware forthright, entrepreneurs can utilise resource-based credits. In this situation, loan specialists will think often more about how much the new piece of gear will cost and its pace of deterioration rather than your own credit assessment.
Furthermore, with equipment financing, the equipment itself fills in as insurance on the loan significance if you quit making payments the bank will hold onto the equipment and exchange it to recover their cash. This inherent guarantee implies this sort of financing is typically easy to qualify for.
Yet, recollect, on the off chance that you go with equipment financing, you'll really wind up paying more eventually than the real price of the equipment. So, before you take out this kind of online business loan, ensure that the revenue you'll get from the equipment outweighs the amount you'll be paying for it.
Online business loans vs traditional bank loans
Banks remain the most common providers of small business loans, even though their offerings are often difficult for many small ventures to qualify for. The traditional bank loan is the most trusted source of funding in the UK, as it is the one people are generally most familiar with.
However, now we are truly in the digital age, the times are changing, and fast. Online sources of funding are continuously growing in popularity and are showing no signs of that trajectory stopping any time soon.
You should be aware of the differences between online business loans and traditional high street bank loans before you make any decisions however, which is why we are going to walk you through them now. It is always in your best interests to learn what options are available to your business, and to assess them all before committing to a chosen one.
Without further ado, here are the main differences to be aware of:
Online business loans are faster 
A large part of the convenience factor of online business loans lies in how quick they are. If you need funding fast, the best way for you to go in this day and age is down the online route. If you have any experience of applying for a bank loan, you know it is often a long ad drawn out process.
Alternative lenders dealing in online business loans are not banking institutions, and therefore they do not have to work as much government regulation during their loan approval process.
You will not have as much paperwork to fill out for your application as you would when borrowing from a bank; there will be less time spent gathering together documentation, so the lender will in turn spend less time analysing it all.
As this form of lending takes place online, you will have the ease of sitting in your own home as you go through the process and save time and money on travelling to your nearest bank branch.
Online business loans offer more flexibility 
There is no doubting that traditional banks offer the business loans that you are most familiar with. These include the likes of term loans, lines of credit, and credit cards.
If you investigate online business loans however, you will soon likely come across far more flexible funding options. You will not only be limited to the small number of conventional products that have been on the market for many years now. As we have already mentioned throughout this article, there are many different online funding options available to you today, each one better for a certain set of circumstances than any other.
Furthermore, alternative lenders will be happy to fund a wide variety of loan sizes depending on the needs of a small business venture. A bank, on the other hand, may only consider making loans of £250,000 or more. Online lenders can easily offer loans from anywhere between £5,000 and £250,000.
Online business loans are usually more expensive
Not everything is in the favour of online business loans, however. Even though it may prove to be easier to get hold of an online busines loan, it will also more than likely cost you more in the long run. Online business loans tend to have higher interest rates attached to them and more fees than a traditional bank loan.
Part of the reasoning behind the higher costs involved here, is the fact that they are so widely accessible.
Unfortunately, if you do not have a good credit score, or you haven't been in business for long, funding your independent company is viewed as a risk for lenders. So, to limit their misfortunes assuming that you default on your small business loan, online loan specialists charge higher interest rates and fees.
Are online business loans safe?
This may be the burning question currently on your lips. We can absolutely confirm that online business loans are safe. They are a legitimate way to secure finance for your small business venture online.
Online business loans are a legitimate way to get financing for your business, but they're generally best for business owners who can't qualify for a bank loan or need capital fast.
If you are looking around online and spot a deal that seems to be too good to be true however, you should always proceed with caution and do your research before gullably jumping on board.
We could help to fund your business online
If you're looking for funding for your business, you're in the right place and can apply online. Most cases will be accepted because there are so few requirements as well as guidelines for our customers to stick to. Find them listed below.
Our requirements for your business:
Your business needs to have been operating for at least 4 months
Be a limited company, limited liability partnership, or sole traders registered in the UK
Minimum of 6 months trading through PDQ machine
Minimum turnover of £5,000 per month through card terminals
You need to have a UK bank account
Have your last three bank statements
Limited company, limited liability partnership (LLP) or sole traders registered in the UK
Terms and conditions apply
Apply for an unsecured business loan  
We will first ask you some basic details to verify your business with our "Get a Quick Quote" needed to apply for an unsecured loan.
The amount you want to borrow
Average monthly card sales
Annual turnover
Trading name of your business
Company number if registered in England and Wales
Number of years trading
We will also need the following information:
Title, first name and surname
Email and phone number
Once completed just click our terms and conditions. Your application will be processed and reviewed by one of our account managers, you are welcome to call us to track the progress.
Once the application has been reviewed by a direct lender, one of our dedicated account managers will be in touch to discuss the terms of your loan agreement within 24 hours with a decision on the same day.
At this point you are welcome to ask the lender any questions or have concerns about the loan, these questions could include repayment plans, to make sure there are no nasty surprises along the way and are comfortable with repayments for the loan amount.
After you have carefully read through all the terms of the agreement, you will need to sign all the relevant documentation and return it to the lender. You will then be able to access the money from your account once the lender has received your completed agreement.
All in all 
As you should now be able to tell, there are many online business loan options for you to consider. Sorting through them can often be a time-consuming and exhausting task. Therefore, speaking to one of our expert advisors can help you to make the right financial decision quickly.
We can walk you through the process and find the best financing solution for your business venture in just a matter of moments. Do not hesitate and get in touch with a member of our team today; your business will thank you for it.