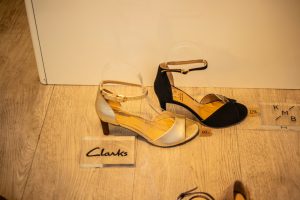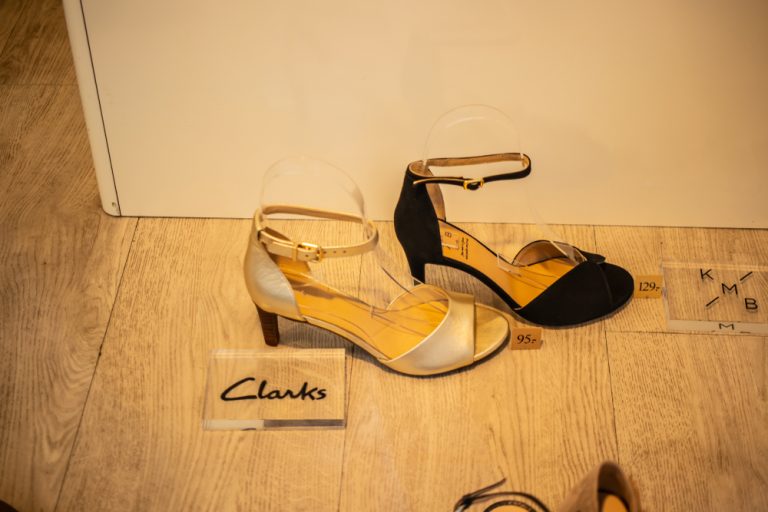 The shoe selling company Clarks is expected to make roughly 900 people in office jobs redundant due to the ongoing effects of Coronavirus. The firm is over 195 years old, but now faces the tough decision to make these huge changes in order to save the business as a whole.
This huge moment for a business as big as footwear retailer Clarks goes to show that large businesses have been hit with the same amount of struggles as many small businesses throughout the Coronavirus pandemic. Though, this company was seeing a decreasing sales trend that already had it in hot water over the past few years.
The news that this retailer will be making job cuts has left many wondering what will be next for them in their career, but there's more options to contemplate than you may originally realise.
Start of a reshaping system
This decision is likely the start of an ongoing trend for Clarks, as they reported a loss of around £84.4m last year as sales massively dropped. Further changes could be made in the future as an extra effort to save the business from collapsing completely, as s loss in sales to that extent is absolutely huge.
Clarks has closed all of its stores in the UK and Ireland while we have been in lockdown, but are very likely desperately awaiting the day they can do business once again. They need a huge boost in sales, not a pause in them. The business as a whole clearly still has a lot of ground to make up.
Are office roles a thing of the past?
Are manager roles still as important to the structure of a business now as they were in past decades? The short answer is 'yes'. By dictionary definition you'd believe no company could be run without them: 'a person responsible for controlling or administering an organization or group of staff'. It's fair to say businesses would struggle in a structural sense without a manager or management team, and a strong leader can be extremely important to a team of employees.
In a case such as Clarks, it isn't that individual office workers have lacked the skills to push the company forward. It's the cheaper opposition businesses, and online alternatives that have likely paved the way for a new leader in the footwear retail market.
The cheaper alternative
We all know by now that our high streets are changing. The retail sector faces more job losses and more closures day after day. Many people see this as the doing of online shopping, which is often a cheaper, more convenient way for people to shop.
There is more and more competition these days for retailers of all kinds, and the footwear industry is no exception. Clarks has remained a pricey option when compared to many online retailers, such as Schuh for example, who host regular sales events that feature high quality items at a discounted price.
Paying the wages of office-based workers isn't going to be the most important aspect of a business such as Clarks. Retail companies need to keep an eye on sales and physical stores, so that they can interact with their customer bases in a way that results in higher earnings for the business. This is why the office workers are some of the first to be let go of, though of course, if things o not begin to take a turn for the better soon, this could start effecting management positions and shop-based employees also.
The options you can consider next
If you're reading this article from the perspective of someone that has faced recent redundancy, or are suddenly filled with job insecurities, it's important to assess your options. This doesn't have to be the end of your career, but merely a turning point. You have different paths you can now travel down, so collect your redundancy pay and contact the relevant recruitment agencies to revitalize your career.
Online recruitment is often a successful way to restart your career. Websites such as Indeed allow you enter keywords of positions you'd like to find and apply for. Having a LinkedIn profile is another way of communicating with potential employers. By using the 'job search' feature on LinkedIn, you can view positions relevant to your line of work, allowing you to see what kind of employers there are near your location.
Social media can be a beneficial method of job searching. More job boards than ever before now choose to have a social media presence, allowing them to get a closer insight into the type of candidate they're looking for. This is why it's important to keep up appearances across your social accounts. Don't post stuff on their that you wouldn't want future employers to see.
Keep your CV up to date. The experience gained from the position you're facing redundancy from will likely be key in gaining your next role at a new company. Glassdoor advises, "Remember that a quality CV is succinct and tailored to the precise role. Be selective about which details to include and then ask yourself: Does this highlight the best of my work and what I have to offer?"
Target recruitment consultancies when looking to reboot your work life. These consultants will be tasked with headhunting new workers and finding ideal candidates to fill a void in workplaces. Try to obtain the email addresses of people such as these and give yourself the insider knowledge that may lend you the upper-hand when talking to recruiters.
You could even begin your own business journey
The loss of a job, be it through redundancy or otherwise, can often make for a good time to being your own journey into the business world. Choosing to start your own company can be a daunting but exciting time. If you have a passion that you'd like to turn into a career, beginning a new business will come with plenty of perks. As you know the industry, why not become an online footwear retailer.
You can be your own boss. You'll make your own working hours and choose exactly when you need to work hard, or take it a little easier from time-to-time. If your business grows, you'll be able to find your own employees. You'll experience being on the other side of the job search fence, discovering the right candidates for your company.
If this sounds like the next move you want to take, you may require a cash advance, or a small business loan. PDQ Funding are leading merchant cash advance providers that support start-up's.  You may be able to give your new project the boost it needs to lead off in a successful direction.