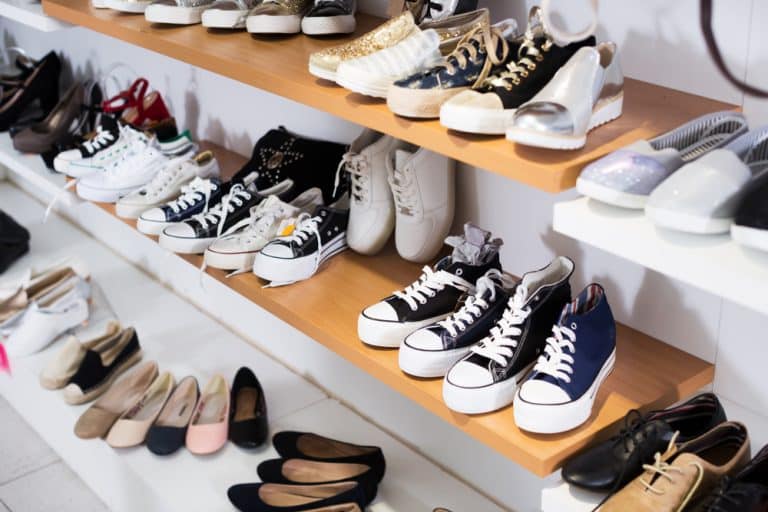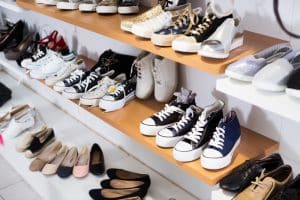 Starting a shoe shop can be a lucrative and rewarding business venture. In order to succeed, there are a few key things you will need to do. First, you will need to choose a niche. Are you going to sell high-end designer shoes or budget-friendly options? Once you have decided on your niche, you will need to find a good location.
A busy shopping mall or high foot-traffic area is ideal. You will also need to stock your shelves with a good selection of shoes that meet the needs of your target market. Finally, excellent customer service is essential for keeping customers coming back. If you can provide all of these things, then starting a shoe shop can be a great way to achieve your business goals.
If you are looking to start up your very own shoe shop, be aware that you'll need a great selling strategy to overcome the seasonality issues within the industry. This helpful guide should aid you in starting a successful footwear business venture.
Research your target market
The importance of researching your target audience cannot be overstated when starting up a new small business.
Estimating demand
The demand for shoe shops in your area is very important to determine. The first thing you should do is check out the competition. Make a list of the shoe stores in your area that already sell shoes.
Don't forget to include sports shops, outdoor leisure shops, clothes shops, variety retailers who also sell shoes, as well as supermarkets. Identify the types of shoes that your competitors are selling. It is possible that your shop can fill an unfilled niche in the market.
Smaller towns and villages may have less competition than large cities because there are fewer major retailers and specialty chains, but their customer base will be smaller. Depending on the nature of your area, you might consider stocking children's shoes if there are schools nearby. Choose shoes that are comfortable and sturdy if the population is mainly older.
As online retail becomes continues to become more popular, you will also be competing with online retailers wherever you are. Try to keep this in mind during the planning process of your company.
Shop location
In general, it is important for retail outlets such as shoe shops to attract as much passing trade as possible. You should try to locate your shop as close to the centre as possible if you are planning to open in your local town or city.
Setting up in a suburban shopping precinct may be a more affordable option, if the cost of doing this is prohibitive. As a result, these facilities enjoy a fairly high customer traffic rate and lower premises costs. It may be cheaper to secure a good location by renting a market stall.
Make sure to check the local crime rates as well – shoplifting, break-ins, and theft should not be your problem.
Why will customers choose your shop
If you want customers to choose your shop over other existing outlets, you need to make sure that there are enough of them. See what the competition has to offer:
The range of shoes and related items they offer
If they offer additional services, such as repairs
How much they charge
How long are their opening hours?
Who their customers are
Modernity and smartness of the premises and fittings
How helpful their staff are
A gap in the market might indicate an opportunity for you. Your shop can stand out from its competitors by specialising in a particular type of footwear.
Check out future developments
In your proposed area, make sure no large clothes or shoe retail outlets are being planned, or that there are no new road systems that will cause local traffic – or pedestrians – to bypass you.
Find out what people want
There is increasing competition for small, independent shoe shops from national chains, supermarkets, department stores, internet and mail order companies, and other non-specialised outlets selling footwear. Your footwear and other items should be in demand if you intend to sell them. To find out what people in your local area think, you could conduct some surveys:
You might want to stock protective footwear for local employers, for example
If shoe repair services are in demand or if any other services are required – such as bespoke shoemaking
In general, what do they think of your proposals
In your area, what do they dislike about the existing shoe shops?
Decide what to sell
Depending on the type of shop you intend to run, the shoes you sell will vary. During your research, you may have identified a niche in the market that your shop can fill. Your specialty might be high-end designer footwear, for example. Your shop may also attract customers if you stock sizes, brands, and colours that are hard to find elsewhere.
Rather than focusing on one type or brand of footwear, you might sell mostly budget priced shoes – but you'll face stiff competition from multiple footwear chains, both in their stores and online, as well as from supermarkets. Alternatively, you can try to cater to everyone by stocking a variety of styles and prices.
You may stock some or all of the following types of footwear:
Men's town wear, work and casual shoes and boots (sale of men's shoes is increasing as men become more fashion conscious)
Town wear, work and casual shoes, and comfort boots for women
Boots made of sheepskin and faux fur
Boots and shoes for children
As sports shoes are comfortable and have become acceptable in both work and social situations, they have become increasingly popular, including running shoes, football boots, cycling shoes, etc.
Protective and safety footwear
Slippers and house shoes
Sandals, flip-flops and light casual or summer footwear
Specialist footwear, including remedial and even theatrical or dance shoes
Shoes and other items of footwear are likely to generate most of your revenue, but you might also consider selling other items. Here are some examples:
Shoe care products, including polish, water proofer and whitener
Laces, insoles and even DIY repair kits
Accessories, such as shoehorns, polishing sponges and odour preventers
Belts, handbags, briefcases, wallets, saddlery and other leather goods
Ties, socks, gloves, tights and stockings and so on
Sunglasses, costume jewellery and hats
Seasonality
December is typically the busiest month for shoe shops, but summer is also a busy time, with sales peaking around July. Be sure to have enough stock at these times of the year so that you can meet demand. The footwear industry is accustomed to ordering stock in advance, so plan your stock accordingly.
For instance, if you're selling flip-flops in winter, your customers will be looking for sturdier footwear for the holiday party season. Shops typically stock summer and winter ranges according to the season.
It has been observed that sales of winter footwear may increase following a very cold autumn, while sales of summer footwear may decrease following a warm autumn. Sandals and light summer shoes are also affected by poor summer weather.
In general, seasonal sales and promotions are held throughout the year. Sales are traditionally held in January, but summer sales may be held in August to move excess inventory.
In order to make room for new stock, you might consider discounting slow-moving ranges regularly.
Establish your customer profiles
Your market
It is important to consider how your shop is specialised – for example, you might specialise in upmarket women's footwear, including designer labels. Based on your market research, you will be able to identify gaps in the market and target the right customers. It is important that your window display draws the attention of members of the public shopping specifically for shoes, or who just happen to be passing by. If you make online sales, the same applies to your website.
Check if a potential customer's size is in stock and easy to find so they can easily buy what you sell.
Depending on the job, employers may be required by law to provide workers with protective footwear if there is a risk of injuries to their feet. Local factories or construction firms may need protective footwear if you sell it to them.
Special offers and discounts
The sales held by shoe shops in the summer and in January are excellent opportunities to clear out old stock. Due to competition and poor weather, sales have increasingly been held throughout the year since the market has become so competitive. In November, Black Friday discounts are introduced, but some retailers believe that this will negatively affect sales in December.
In the case of shoes, they can go out of fashion very quickly, and if you are unlucky, you may find yourself stuck with money that you don't want. If you discount items on a regular basis, you may find that customers will simply wait for the discount instead of buying shoes at full price if it is too frequent.
You might also want to consider occasional special offers in addition to seasonal sales. Providing free shoe polish or insoles with certain shoes or trainers is one example of how you might give your customers a discount if they purchase more than one pair at a time. A number of shops also offer discounts to staff, regular customers, family members, and friends. Make sure that any special offers you do make are working for you by looking at the local opposition for ideas. It's important to keep in mind that promotions like these might encourage extra sales, but they'll also decrease your profits.
Selling on eBay and Amazon
Your sales can be boosted when you sell online. It can be expensive to set up your own ecommerce website, and you might not know if your online sales will justify the set-up costs at first.
Alternatively, you can start out on eBay or Amazon and learn how to sell online without having to spend a lot of money. Even when you have your own online store, you may decide to sell through eBay and Amazon.
Getting started
Many people already have an eBay account where they buy and sell items they no longer need. In your eBay listings, you must make it clear that you're a business seller if you're trading as a business on eBay. If you wish to upgrade your personal account to a business account, you must either register a new business account or upgrade your personal account. In case you're unsure whether you need to register as a business seller, you can find guidance in the eBay Seller Centre.
When you register as a business seller on Amazon, you can use an existing account or create a new one.
HM Revenue & Customs (HMRC) needs to be notified if you intend to start selling things on eBay or Amazon – even a small amount at first. You can find an overview of what counts as trading and self-employment on the Gov.uk website. Besides explaining your tax responsibilities, it also gives details on how to keep records.
Decide whether to have your own virtual 'shop'
You can display all of your products in one place if you have your own virtual storefront.
You can set up an eBay Shop when you sign up to sell on eBay. Your shop can be created using an existing template or you can customise it. Wait until your monthly sales reach a certain level before upgrading to eBay Shop – you don't have to make the decision right away.
No matter which package you choose, Amazon will automatically create your own storefront. You can add your name and logo and share some information about your business, but you won't be able to customise it very much.
How much does selling on Amazon and eBay cost?
Finding out how much your fees will be before you begin selling on Amazon and eBay is a good idea. If you choose to sell items and use a specific method for selling them, your total fees can be quite high. Depending on how many items you sell each month, you may need to pay some fees, while others will be fixed costs.
It's possible to sell as a business seller on eBay and Amazon without paying any fixed monthly fees, although subscription-based packages are usually more cost-effective unless you only sell a few items per month.
In order to determine how much your actual per-item selling fees are going to be, you can use eBay's fee illustrator tool and fee calculator to compare the fees for different selling methods.
According to the Amazon website, there are detailed fees for subscriptions and non-subscriptions.
Managing your listings
The process of uploading and managing your inventory on eBay or Amazon can be time-consuming, especially if you plan to sell a lot of items.
Some of the listing tools offered by eBay and Amazon are free, while others require payment.
Promoting your items
You need to make sure that you stand out from the crowd on eBay and Amazon because there are so many items for sale at any given time.
It is very important that you include accurate, spell-checked descriptions in your listings, as well as high-quality photos of the items that you are selling.
Consider using the various marketing tools provided by eBay and Amazon, such as search engine optimization, cross-promotions, and paid advertisements.
Decide which services to offer
The quality, friendliness, and knowledge of the service you provide is very important as a specialist. As a result, your shop will be able to differentiate itself from its competitors. If you are interested in learning more about shoe fitting, you might consider taking a course. Fitting shoes for children, those with unusual foot sizes, or those with other special requirements will give your shop extra credibility.
Aside from offering extra services, you may also be able to gain an advantage. It will help to bring in customers if you provide services that are not available elsewhere. The following might be of interest to you:
An agent for a manufacturer who offers bespoke made-to-measure services
Repairs and cleanings of shoes (either done in-house or by a specialist)
Heel-bars are traditionally used to cut keys and engrave engravings
If you have a shop window, make sure to advertise your specialty services. Don't forget to include details in any promotional material or advertisements.
Promoting your business
The right image
Customers want to see the right image of your shoe shop. You should make sure all aspects of your shop are designed to keep existing customers coming back and to attract new ones.
An attractive and welcoming exterior is a good idea for the shop. Keep signs clean, in good condition, and professionally made. Consider the colours, lettering, and design that convey the right message. For example, a store selling children's shoes should look different from one selling expensive designer shoes for adults. Consider things like the paintwork condition when selecting a shop. A shop with good paintwork could make a big difference between an old, run-down shop and one with a new look. Maintain a spotless window and a well-lit interior.
Maintain attractive window displays and change them regularly. If you want to draw attention to new ranges or special offers, you can use signs outside your shop or in your window. It might also be a good idea to have an external shoe display rack to attract passers-by, but make sure the shoes are not falling off and looking messy.
Your outlet should be clean, tidy, and your shoes and accessories should be arranged neatly and orderly. By doing this, customers will be able to find what they are looking for more easily. Consider ways to encourage customers to buy more. Handbags, for instance, could be displayed alongside matching shoe ranges. When customers pay for their shoes, you can recommend shoe cleaning products on the countertop next to the till.
Your business' image is shaped by you and any employees you hire. Friendly, helpful, and enthusiastic staff will be expected by customers. Wear shoes from the shop if you want them to look good. The salesperson will be able to speak from experience about how comfortable and durable the shoes are when the shoes are worn.
Advertising your shop
In order for your products and services to be effective, you need to make sure as many potential customers know about them as possible.
It costs money, time, or both to advertise and promote, whether it is financially, personally, or both. Spending time and money on advertising should be justified by the benefits you receive. Trial and error are sometimes necessary to find out what types of advertising work best for you.
Price Your Products
What are your plans for pricing?
Retail prices are recommended by some suppliers. These may be useful as a guideline, or you may decide to stick closely to them. It's a good idea to keep track of your actual selling prices if you decide to price your stock below suggested retail prices. HM Revenue and Customs (HMRC) may need this information if they make a formal investigation into your business. Retailers are left to decide pricing on their own from other suppliers.
It is very important to get the price right. Your operating costs, including your own drawings, must be covered by the difference between the cost price and the selling price.
Consider how you'll move non-selling stock and how you'll dispose of out-of-fashion items. Seasonal sales are probably when you'll discount items, and you may discount some items throughout the year if they're not selling well. Rather than remain stuck with items, many footwear retailers prefer to offload them – even at low prices and sometimes below cost. You might be able to sell a percentage of your stock at a discount.
Buy an existing business
Rather than starting from scratch, you might choose to purchase an existing shoe shop.
Make sure you negotiate a fair price with the seller for any business you are interested in. You should try to establish the owner's motivation for selling the business – for example, is he or she looking to retire or is there another personal reason for the sale?
You will be able to determine if the owner is selling because he or she can no longer generate enough income from the business as a whole and the locality in particular through your market research. Many businesspeople believe they can turn around a failing business – this may not deter you. In order to avoid paying too much for a business, you need to establish its current position.
Discuss the selling price with your accountant based on the business accounts for the past three years. Include legal fees, valuations, and surveys in your budget.