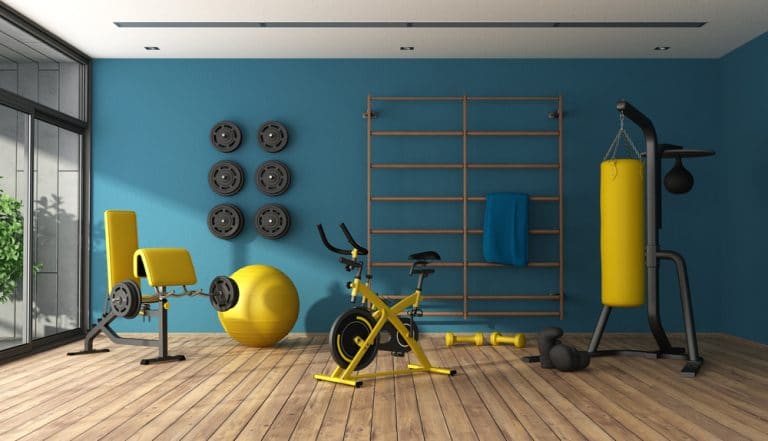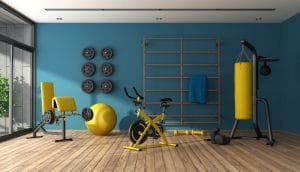 Not sure where to start with your fitness centre idea? Find out how to set up your own gym business with our expert guide.
In the UK, the health and fitness industry is booming. The membership figures have nearly returned to normal after months of uncertainty for business owners. While in the meantime, the UK government and health organizations are pushing Britons to get active, drawing more consumers to the fitness market.
Fitness professionals and personal trainers are still highly in demand, which means you can start your own gym business and offer physical and mental benefits to a large chunk of the population.
The challenges of starting a new business vary by industry. New gym owners should consider a lot of factors, particularly after Covid, in order to provide service users with the best support. Fitness is therefore a sector where SMEs can thrive – but also one where entry seems difficult.
Here are the top priorities you need to consider when starting a gym business, such as marketing, finance, and health and safety. You'll be able to start a commercial gym business that even Joe Wicks would be proud of at the end of this guide.
This article will cover:
How has Covid-19 changed the industry?
How much does it cost to launch a gym?
How do you find a good gym premises?
How should you price your gym?
Are you qualified to start a gym business?
How should you market your gym?
Did you know: Gyms have positive effects on workers
81.5% of workers in the UK agree that regular exercise helps them stay focused at work. Staff productivity is rightfully one of the highest concerns for most bosses in the workplace, so making sure your employees are active enough is a great strategy to investigate.
Furthermore, a lack of exercise can have progressively damaging effects on our health, especially when partnered with a bad diet. So, making sure staff members are looking after themselves in all aspects will be better for your business in the long run. By doing so you will have more productive members of staff and a team of people working for you that are highly concentrated on their daily tasks.
How has Covid-19 changed the industry?
It's likely that you're nervous about the state of the industry and the impact that future lockdowns will have if you decide to open a gym and make running it a success.
Despite having an impact on all businesses, the pandemic has been particularly harsh on gyms and exercise facilities, as three national lockdowns forced facilities to close all over the UK.
Many gym owners were devastated by the impact. A large low-cost gym operator in the UK, The Gym Group, reported revenue losses of 48% as it said goodbye to 200,000 members throughout 2020.
Fortunately, most of this damage seems to have been reversed post-Covid. Going to the gym topped the list of activities most anticipated after Coronavirus restrictions were lifted. The Gym Group's shares increased by 28% in 2021 following the relaxation of lockdown measures – recouping virtually all of its earlier losses – while ClassPass saw a 600% week-on-week increase in fitness class attendance.
These factors paint a confusing picture of potential negatives and causes for optimism. Are there any considerations you need to make if you're starting your own fitness business after Covid?
How has Covid-19 impacted gym health and safety?
People are currently worried about contracting Covid-19 during their return to the gym since workout spaces can be a common place for germs. New gym owners should focus on cleaning, disinfecting, and sanitizing. It has become a norm to have hand sanitizer stations and face masks.
The following three simple steps can help you create your own cleaning and hygiene routine:
You should train your employees on personal hygiene (e.g. washing hands) and disinfection procedures. When cleaning, employees should learn how to safely use disinfectants.
Make sure employees follow a daily cleaning schedule to ensure the facility is cleaned regularly.
Make sure all disinfection is being performed each day at your facility by documenting your cleaning procedures.
This area of your business could also be handled by a third-party cleaning company. Cleaning companies usually charge per hour or per square foot. An hourly rate can range between £18 and £40, but if the company charges per square foot, charges average between £0.25 and £0.35.
Investing in safety and health also gives your customers the peace of mind that the area they use for workouts is safe and hygienic. Put up flyers and posters to let clients know how you are protecting them from COVID-19 and other illnesses. If your employees or customers are not exempt, you can also require them to wear masks.
What if there's another lockdown?
We can't predict what the impact would be or how it would look if another lockdown were to take place. As a result of prior legislation, gyms may be forced to close.
This could lead to the loss of members and the loss of funding very quickly. Surveys estimate that UK fitness clubs lost an average of £470,000 in revenue between March 2020 and April 2021.
Although government may still cover staff salaries, you'll still have a lot of overheads to consider, such as rent. Looking at your cash reserves is the most effective way to determine whether you can afford to open a gym.
During unforeseen events or emergencies, reserves are earnings that can be set aside by your business and used for unforeseen expenses. Various forms of reserves are available. You might think about a capital reserve as the cash you would receive when you sell your assets.
A third-party accountant can determine whether you have enough cash reserves to withstand another lockdown by meeting with them.
Can people be tempted back from home to exercise?
The Leisure-Net Team's National Post Lockdown Recovery Survey discovered 48% of respondents were more active, or at the same level, during lockdown, indicating many respondents exercised at home (WFH).
You will need to adjust your business model as gym users' demand and habits change. Is home exercise becoming more popular? Is your gym going to be trumped by online fitness classes and YouTube yoga sessions?
Perhaps not. An overwhelming majority of respondents (88%) said they still planned to use gym facilities more or the same amount when they reopened, suggesting that fitness centres remain in demand.
As a result of the Coronavirus lockdown, gyms across the UK had to adapt quickly, renting out gym equipment to clients, to streaming fitness sessions into people's homes.
Make the most of the change and look for new audiences who are interested in fitness at home. If people are currently working out from home and want to switch to a gym environment, you might be able to offer them free trial sessions.
Main points to takeaway:
Make sure your customers feel safe when using your facilities by developing a health and safety strategy.
Before opening a gym, make sure you have enough cash reserves to survive another lockdown.
Think about adapting your services to home exercise routines.
How much does it cost to launch a gym?
The cost of starting a gym business is around £80,000 – £100,000. When opening a commercial gym of mid-size consider starting with something smaller, such as a fitness studio, if you are only willing or able to invest less.
Purchasing equipment
Investing in gym equipment is an expensive endeavour. For a fully equipped inventory, you should budget at least £35,000, depending on the amount and type of equipment you need.
It is recommended that you have enough equipment for 15% of your membership list to use in an hour. You will need 30 machines if you have 200 members. According to the above chart, this would amount to an initial upfront cost of £34,800 just for equipment.
Don't give up right away if it's out of your price range. You can purchase commercial gym equipment on finance through some websites, such as Powerhouse Fitness.
If you're looking to save money, it's not necessary to buy brand new equipment. Sites like gymkituk.com, which offer second-hand materials for less, offer used commercial equipment.
Equipment rental 
Renting commercial gym equipment from a third-party provider is another way to save money upfront.
We estimated an initial upfront cost of around £39,500 for 200 members for purchasing gym equipment and owning it. According to this chart, renting equipment for one month would cost approximately £2,048.
While this might be advantageous in the short term – particularly as you build up your clientele – in the long run, rental costs quickly add up. When compared to hiring, you would see a return on your investment within 18 months if you bought your equipment outright.
Opening a gym via franchising
Fitness franchises are a more cost-effective way to start a gym. It is possible to open a gym, or offer fitness services, at one of the existing locations of established fitness clubs; this gives you an advantage with regard to location and market.
Anytime Fitness operates over 5,000 franchise gyms on seven continents and claims to be one of the leading health chains in this sector. The franchise package is offered for a minimum of £170,000 in liquid capital, and it includes everything from marketing materials to support and training.
Accounting software
Budgeting and revenue management are tricky, which is why third-party accounting software is a great option. Your accounting process can be made more efficient by choosing the right platform.
Employing staff
Initially, you will probably be the main fitness instructor and oversee most of the training and direct contact with your members. If you wish to focus on more specialized fitness areas, such as pilates or yoga, then you may need to hire a personal trainer from the get-go.
You should check new employees' training and credentials carefully before hiring them. As part of your interview process, consider including a test class or personal training session to see how they interact with your members.
If you're only expecting to have one instructor teach a few hours a week, you might want to consider hiring independent contractors as employees rather than employees.
Using the CIMSPA professional standards library, you can get a full understanding of the different types of accreditations necessary for each fitness trainer role.
Key points to takeaway:
For a gym with 200 members, you should budget around £35,000 for purchasing equipment.
A gym equipment purchase is a better long-term investment than renting.
The startup cost of franchising can be reduced.
Managing your finances using accounting software is a great idea.
Consider hiring freelancers if you're hiring staff, and make sure they have all the right accreditations.
How do you find a good gym location?
When starting a gym, location is crucial. IHRSA, a not-for-profit trade association representing health and fitness facilities, found that on average, 50% of gym users quit their gym within 6 months, primarily due to inconvenient locations.
Distillery, a marketing firm based in the US, reports that the average gym goer does not travel more than 4 miles to exercise. Your consumer share will increase if you base yourself near denser populations.
How do you find the right building?
It is recommended that you need 10-15 square feet for each person at a fitness centre, excluding communal areas and bathrooms. This means you would need a workout space of about 1,000 square feet for every 100 monthly members.
If you are considering a property, you should also consider:
Room for a cafe/seating area
Parking
Office space for admin work
Space for locker room and shower amenities
Lifts and disability access
Room for expansion
How does location impact your prices?
You can also affect the price of your gym's services by where it is located. Here are the costs for five different UK locations for a monthly gym pass with Nuffield Health.
It is usually due to rental costs that these prices differ. Below is a line chart that compares the average property cost in each of Nuffield Health's five gym locations.
According to the chart, the cost of a monthly membership at each gym location varies along with the average monthly rental cost for each area. As a result, you should factor in where you are located when calculating the cost of your gym startup, as this will impact how you price and market your service.
Key takeaways:
Before purchasing a space, make sure it has all the listed amenities.
Find a location with a large population.
If your location has higher rental costs, your pricing model will also be affected – areas with higher rental costs will impact both your budget and your cost.
How should you price your gym?
Gym membership prices typically have many different payment options to appeal to customers of all backgrounds – whether they use the gym on a daily basis, or just for a few weeks after the holidays.
The majority of gyms have payment options for:
Single-day memberships
Monthly memberships
Annual memberships
To suit customers who are looking for different areas of your fitness centre, you might also offer gym-only memberships or gym-and-fitness class memberships, depending on what your unique business model includes. For those who use the gym between 9am and 5pm during working hours, many brands offer off-peak memberships.
You will be able to determine the best pricing package for your target market by researching your local demographic. You should, for example, ensure your pricing plan reflects the average household income in your area, which is £30,000 in this example.
It is a good idea to talk to other fitness centre owners about their business experiences as a starting point for market research. Social media could also be used to conduct surveys to find out what the local community expects gym costs to be, and what they think is missing from their current facilities.
Basic demographic data can be obtained from your local authority, but private companies can provide a more detailed profile of the local population. The search for sources isn't always easy, but you can always start with a simple web search.
Gym management software
When your gym business is established, you must consider how best to run your gym's everyday operations.
Schedules, memberships, and facilities are all managed by gym and club management software. Members' information can be stored in a database, financial records can be managed, classes can be scheduled, and users can reserve facilities with the right tool.
Among the top software options are:
Are you qualified to start a gym business?
There are several soft skills that gym owners should have besides a passion for health and wellbeing:
| | |
| --- | --- |
| Motivation to work long hours | Odd hours are the norm in the industry. As most gym users are employed, they need to schedule their workouts around their jobs. |
| Good people skills | You will be interacting directly with customers as an owner of a gym. |
| Organisational skills | Maintain the gym's finances on a regular basis. Fortunately, you can find software to help you out in these areas, but more on that later. |
| Knowledge of the sector | Keeping up with the latest trends is important in every industry, so you'll need to stay on top of them. |
| Strong marketing and sales skills | You could also hire a third-party agency or consultant to take care of this area. |
An accreditation from your local fun run is another requirement.
Fitness instructors should have at least a Level 2 qualification, which can be completed in-person or online. There are part-time and full-time options available for this qualification at YMCA Fit.
Business plans
The first step in setting up a new business is to write a business plan.  The same can be said for your upcoming gym venture.
It's important to have a clear plan for your business when beginning a new venture. Have clear goals and set yourself deadlines to have pieces of your planning done by. Not only will planning lay out clearly what you need to complete to achieve your business goals, it will also help to keep your finances stable. Include budgeting in your planning process and allow yourself plenty of time to complete objectives.
Nationwide views business plans as roadmaps that help to guide the business founder, keeping them on track. They write, "Whether you're starting a small business or exploring ways to expand an existing one, a business plan is an important tool to help guide your decisions. Think of it as a roadmap to success, providing greater clarity on all aspects of your business, from marketing and finance to operations and product/service details".
All successful businesses start with a plan, it doesn't necessarily mean you have to stick to it completely over time, but it will help to guide you and keep you on the right road at the start of your business and beyond. Your plan can include all kinds of things, meaning it will likely be unique and completely different to others.
All business plans are different but share a few key similarities throughout. Your plan may cover elements such as social media, venture capital, how much office space you'll need, etc. This is how widespread they can be and why it's such a good idea to create one. If your business required a bank loan, you would also most likely have to show your business plan to a representative of your chosen bank too.
Having a business plan will also prove the viability of said proposed business to yourself. Instead of relying on your passion alone to create something, you'll be able to get a clear glimpse of how exactly your idea will raise finance and generate profit. This will also tell you if you have something that can go long term and if you have access to everything businesses require.
Rules and regulations
You must be meticulous about safety procedures when you begin a new gym business, as it can be a minefield for injuries and accidents.
Currently, there is no agency responsible for overseeing safety guidelines in the industry. You must follow the health and safety requirements set out by the Health and Safety Executive (HSE) in order to make your gym a safe place for users and staff. The HSE is a government agency responsible for workplace health and safety as well as employee welfare.
UK Active offers an easy-to-follow code of standards on its website that, if followed, will qualify your gym under HSE guidelines.
The following resources can help you learn more about gym accreditation:
Insurance
You need employer's liability insurance if you are employing people at your gym business. Your employees can claim compensation for any injuries or damage caused by their work under this insurance policy.
Getting public liability insurance is also highly recommended. In the event that a visitor is injured or damages their property on your site, you and your employees will be protected. In addition to building and contents insurance, which is not a legal requirement, there should also be considerations.
The following are some of the most popular insurance comparison websites you can use to find the best option for your business:
How can you make sure your gym is inclusive?
Your gym must be inclusive and accessible for all types of customers if you want to attract the largest audience possible.
Gym culture has historically been used to describe gyms as testosterone-fuelled and male-dominated environments. FitRated found that 71% of women surveyed felt uncomfortable at the gym, and 54% avoided certain areas due to it.
Fortunately, that image is changing. Make sure you introduce safety-conscious, women-only spaces at your gym to create a more inclusive environment. As well as parent-and-child classes, other emerging norms can contribute to the problem.
Supporting people with disabilities
Raising the Bar, a report released by Future Fit Training in 2018, found that 86% of fitness professionals surveyed believed most exercise professionals weren't adequately trained to work with people with disabilities.
Customers with disabilities or disorders need to be able to access your business. Employers should invest in training programs to ensure their staff is sensitive to disabilities.
Ensure that the doorways of your building are large enough to accommodate mobility equipment and consider buying disability-friendly gym equipment.
Supporting diversity and body-positivity
Feeling good about yourself and your body is fundamental to health and wellbeing, which is why all body types should be celebrated.
Promoting this support requires marketing materials. Whenever you create promotional packages or images, make sure that a wide range of service users are represented. Prepare your employees to handle unacceptable, body-shaming customer behaviour.
Inclusiveness means being open to new ideas and inviting conversations. Ensure you have established communication channels through which people can contact you if they have any complaints or concerns.
Key points to takeaway:
Marketing through digital channels is an excellent way to reach potential customers at a low cost.
When it comes to marketing, third-party advertisement managers and public relations consultants can help.
Inclusion is key. Women-only classes attract a wider audience and create a more comfortable environment at the gym.
Does your gym business require finance?
A gym business cash advance is a flexible and easy way to raise finance for your business. Borrowing is dependent on your average monthly card sales so potentially you can borrow from £5000 up to a maximum of £200,000. You simply pay back the advance via an agreed percentage of you card takings.
The qualifying criterion for Gyms is basic, and providers only require that your business accept card payments that equate over £5k per month and be trading in the UK for at least 6 months.