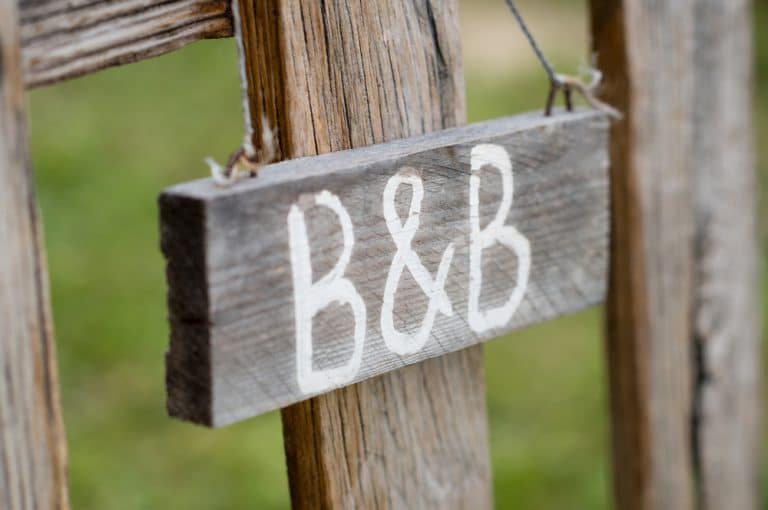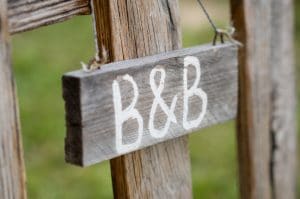 It's more a way of life than a business. We will now examine the requirements for buying and operating a B&B.
You might like the idea of running a B&B if you are looking for a business that allows you to feel at home. An enjoyable B&B can offer more home-like surroundings and a more relaxed atmosphere than a hotel from a guest's perspective. Weary travellers can appreciate the comfort of a home-away-from-home.
The difference between a B&B and a hotel is that a B&B is generally simpler. Before your guests check out, you will provide them with a bed and a full breakfast. No gym, no spa, no concierge service. Another difference is that your home is at the centre of the experience.
Who is it suited to?
Since you will be effectively opening your home to strangers, the divide between your professional and personal lives will be blurred, so you must be comfortable and confident about the arrangement. The hospitality industry is a creative profession, in the sense that you have to enjoy cooking and making guests feel as welcome and comfortable as possible while staying at your accommodation. Several people will do this job with their spouses as part of their lifestyle business.
Research
The B&B is stereotypically portrayed in two ways. The first is an old-fashioned boarding house, when a holiday was a luxury. On the other hand, you have the lawn, cream teas are served in a beautiful rose garden at another country cottage.
Despite the existence of both, B&Bs cater to various needs, so they can offer whatever you want. Luxury accommodations are available if you wish. Budget accommodations are also available. These two businesses are very different, however.
For starters, you'll need a lot of capital before you can hurry down to the estate agents. You may have plenty of time to prepare for the start of the season in April if you purchase your business in November. Well done. But remember, you have been without income for almost six months.
A sufficient amount of space is also necessary. The best place to find a six-bedroom property for a four-bedroom business is a six-bedroom property for yourself.
Although it's always impressive to see a row of stars or crowns on the sign outside, you don't need to sign up to bodies such as the Tourist Board, the RAC or AA who run such rating systems. Businesses go from being 'listed' to having five stars or crowns. The ratings ensure cleanliness, room and washing facilities.
You should also consider what size business you want. Most small businesses are between six and twelve rooms. Those with bigger ambitions can look into buying a former care home and converting it into a B&B.
Nonetheless, the larger your business the greater the chance that you'll need to pay wages. This means more expenses and more hassle. A small business encourages you to work in the mornings and have afternoons free, so you can have a balance between work and life.
Due to their popularity, particularly in places such as the Cotswolds, B&Bs sell rather quickly.
Rules and Regulations
Due to the fact that this may be a change of use from residential to business, you need to check with the planning authority to ensure you comply with all legal requirements for bed and breakfast in the UK.
Registration with environmental health officers may be necessary, depending on how many guests you can accommodate. If you have four rooms or fewer, you should be fine. Anything more will require an inspection of your kitchen.
This is especially important to consider if your kitchen is a regular domestic kitchen, not well-equipped for preparing multiple breakfasts each day. It might be necessary for you to take a training course. If your business does not meet standards, it could be closed.
Depending on the size of your business, you must also follow fire regulations. It may be recommended that you install fire doors and fire escapes, emergency lighting, and escape routes in a large establishment. No matter what size your business is, you will need to contact your local fire and resume services if you have a bedroom in your attic. Fire extinguishers and fire blankets are the bare minimum you will need.
How much does it cost to buy a bed and breakfast business?
The cost of buying a bed and breakfast is not the cheapest. Victorian mansions have many bedrooms, so the price is high. Some of the most successful ones are situated in beautiful, yet expensive, locations throughout the country, such as the Cotswolds.
In order to determine whether your business is doing well, your bank will want to see CVs for all partners involved, your account history, as well as recent accounts for the firm. You need to address how the property looks in the current owner's hands, its state of repair, and its location in your business plan.
Each case is evaluated on its own merits, but banks can provide up to 70% of the purchase price. Incoming costs will be 30% of the purchase price. In addition to legal fees, stock, stamp purchase, business valuation, and admin fees, you will also need 5% of the purchase price. Brokers only charge a fee when the deal closes. Thus, 35% should be sufficient – depending on the business you are buying.
It can seem impossible to purchase a B&B with such a large investment. A beautiful location and a new building – with excellent prospects for business – will command a higher price. Just remember to put the numbers into context. In the case of a freehold, the bank will cover 70% of the cost of the premises; you will have to pay the final 30% plus another 5% or so for costs.
In terms of tax, B&Bs can be very beneficial – a spin-off from renting the property, expenses such as buying and reading newspapers for guests as well as yourself are some of the hidden advantages. You should avoid getting carried away, however, since the taxman is well aware of this.
Depending on what type of market you are targeting, you will spend different amounts on interiors and furnishings. It is not a good idea to offer cheap nylon flooring, army blankets, and economy sausages if you want your B&B to have a 'luxury retreat' feel. Cumberland's and Axminster carpets are sure to please.
Upon opening, you shouldn't face that much of a cost, as breakfast should be the main cost.
How much will I earn?
In some ways, your earnings will be dependent upon your financial situation when you start your business.
The location of your business also matters. Certain 'honeypot towns' are guaranteed to have a constant flow of tourists throughout the year. Bath, Stratford, Chester, Oxford, Cambridge, Edinburgh, and Canterbury are some examples. During the winter season, it won't be quite as nice outside these towns.
In addition to your location, the time of year and what day of the week it is, you should also consider your pricing strategy. The price for a double room may be £75 during the week and £125 at the weekends in Bath and Stratford. They are popular weekend getaways. The opposite may be true in conference towns such as Harrogate, where you are trying to catch the week's corporate trade.
The B&B business' accounts will need to be examined closely. You need to ask yourself why you are buying it if the turnover has been decreasing. Buying a healthy business may be as straightforward as buying a failing one.
To find out the turnover and visitor numbers for B&Bs in your area, it is a good idea to contact the local tourist office.