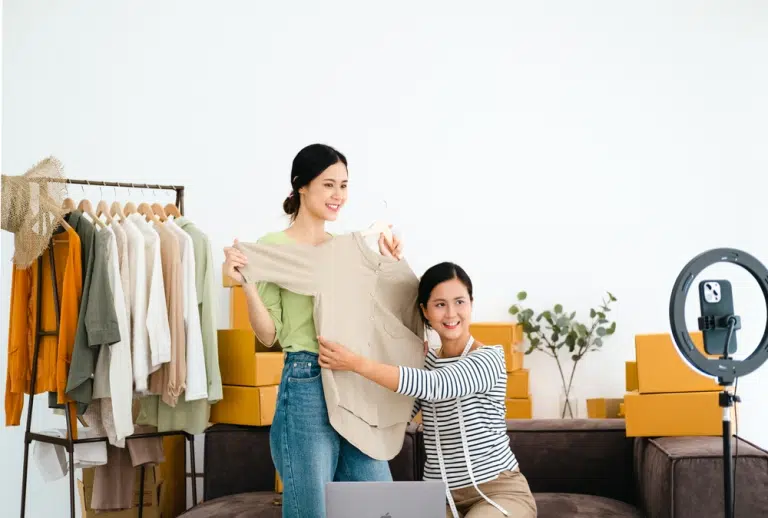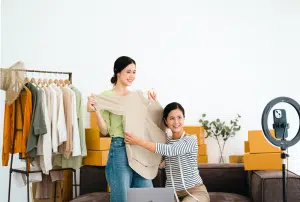 Operating an internet-based clothing boutique serves as a valuable complement to traditional brick-and-mortar establishments.
This approach broadens your audience, reaching potential customers residing beyond the vicinity of your physical stores and granting shoppers greater flexibility in their purchasing options.
Nonetheless, if your intention is not to produce your own merchandise, it becomes imperative to procure your boutique inventory from wholesalers and various creators, whether through online channels or traditional avenues.
This comprehensive guide will elucidate the step-by-step process of acquiring inventory for your virtual boutique, ensuring a seamless integration of diverse and appealing products into your collection.
Here's a look at the specifics of what we'll cover:
Where to buy clothing wholesale
How to vet suppliers
How to store and organize your inventory
How to set prices
How to sync inventory across channels
How to get inventory for an online boutique: Where to buy clothing wholesale
Embarking on the journey of establishing an online boutique involves several crucial steps, and among the foremost priorities is procuring inventory. Once your clothing store business plan is meticulously crafted, the next pivotal step is to explore various avenues for obtaining the products that will define your boutique's identity.
Here are six primary routes you can navigate to secure inventory for your online boutique:
Attending trade shows
Working with online wholesale suppliers
Working directly with manufacturers
Visiting offline wholesalers
Using wholesale directories
Reselling used goods
1. Wholesale boutique clothing trade shows
Exploring a trade show presents a fantastic opportunity to enrich your online boutique's inventory. These exhibitions serve as platforms where suppliers unveil their latest offerings, providing a glimpse into the cutting-edge lines and designs shaping the apparel retail industry. While some trade shows extend their invitation to the public, many necessitate representation by a company official.
Pros: Engaging with wholesalers at trade shows accelerates the product-to-market timeline compared to manufacturing your own goods. The firsthand experience of assessing product quality allows for confident decision-making. Additionally, face-to-face interactions with supplier representatives foster the development of indispensable relationships crucial for sustained wholesale transactions.
Cons: Despite the global occurrence of various trade shows throughout the year, each event has a limited timeframe. This constraint poses a challenge if your immediate need for inventory coincides with a lack of nearby trade shows, requiring you to bear travel costs out of pocket.
It's essential to note that most trade shows mandate proof of your status as a fashion buyer. Be prepared to furnish a business card or disclose your job title and business name during the registration process.
For those seeking premier trade shows in the realm of wholesale boutique clothing, consider the following:
ASD Market Week: A colossal semi-annual event in Las Vegas connecting retailers with a myriad of global brands, spanning various sectors, including apparel.
COTERIE: This show in New York City and online links top brands in women's fashion, encompassing apparel, accessories, and footwear. COTERIE also hosts an annual show dedicated to swimwear and resort wear in Miami.
Designers & Agents: Showcasing a carefully curated selection of 300 designers each season in New York and Los Angeles.
MAGIC: A specialized wholesale trade show showcasing the latest trends in contemporary clothing for both women and men. Multiple events are held throughout the year in different locations across the United States.
NY NOW: Hosted in New York biannually, this event combines educational panels with opportunities for wholesale connections.
Pure London: A biannual London-based fashion trade show featuring brands in womenswear, menswear, and kidswear.
2. Wholesale clothing websites
If attending a trade show isn't feasible, another avenue for procuring inventory for your online boutique lies in the realm of wholesale boutique clothing websites. These e-commerce platforms specialize in bulk sales tailored to businesses, typically featuring higher minimum order quantities than those suitable for individual consumers.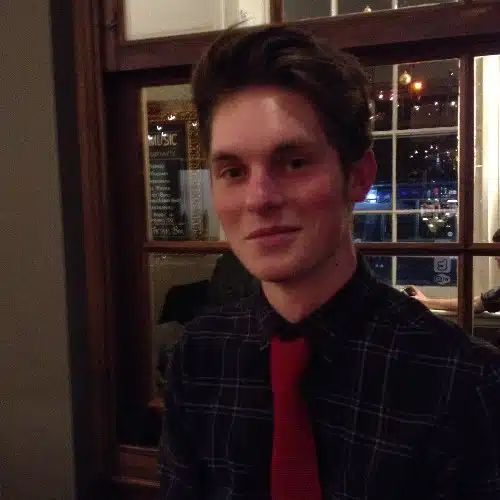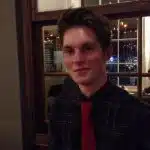 Jarred Musson is a versatile writer with a diverse educational background and a passion for all things business. Holding a Master of Science (MSc) degree in Marketing and a Bachelor of Arts (BA Hons) in Multimedia Journalism from Manchester Metropolitan University, Jarred possesses a unique blend of expertise that allows him to dissect and communicate complex business topics with clarity and precision.