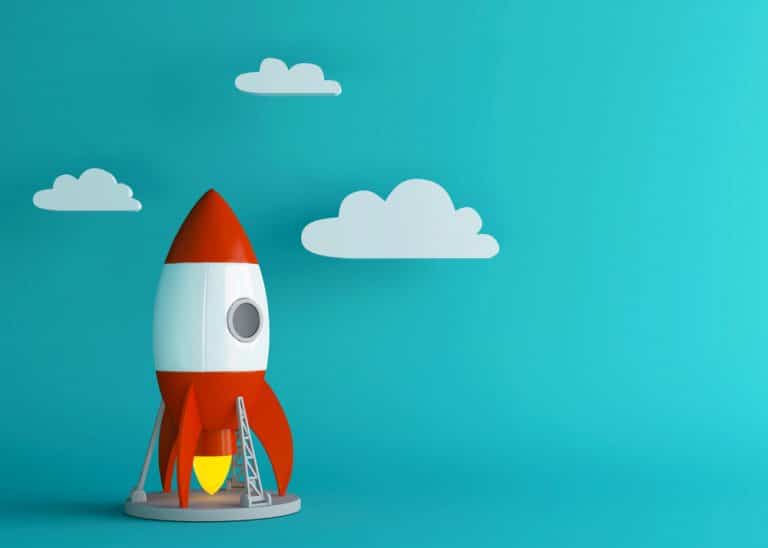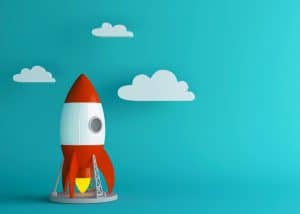 If you have an amazing business idea but lack the funds you think you'll need to get it off the ground, you shouldn't give up on it just yet. There are ways for you to start business ventures without spending any cash, and we want to tell you about them.
Take inspiration from the likes of Apple, Subway, Dell, and Virgin, all of which were started with next to no money. This isn't going to be an easy road for you however, as having cash makes things much simpler and more straightforward. Although, if you can develop a revenue stream without the use of start-up funding, you'll know your business idea is one worth pursuing.
How to Start Your Business With No Money
The first step before you even start looking like a business is to carry out a lot of research coupled with what your vision might look.  Starting small with gradual scaling up is always the best way to go when you're setting up a new business.
Here's five ways to start a business without spending any cash:
Kick things off as a side project 
By starting small and eventually scaling up after you find a level of success, you'll be partaking in a tried and tested way of low-budget business creation. By starting your venture as a side project, you'll be able to continue to earn a living from your current place of employment, meaning you'll be able to test your idea out before fully committing to it.
This should inform you on whether the business idea will prove to be financially viable, and if it is worth trading in your full-time job for. You will also discover if there is a market for your creation during this process, which is highly useful for all new start-up business owners.
Of course, this will mean working evenings and weekends, but it could all prove to be worth it if you land on the perfect business project. Furthermore, you will be able to find out if you enjoy running a business yourself; if you are new to the world of business ownership, this could be crucial for you.
From this point you may go on to try out a few different business ideas before you take the plunge and leave your day job behind for good.
If you can get something for free, take it 
Something you are given for free towards the development of your business venture is something you will not have to fork out for in the future. This means if you can take old equipment off the hands of peers that have recently upgraded their tech, or if you can get some furniture from a family member or friend for your new office space, you should do just that.
The same can be said for your market research, which is another key step to starting a business venture of your own. Desk-based research can cost nothing, making it the perfect solution for your predicament. From the comfort of your own home, you can create free accounts on social media platforms and analyse what your competitors are doing with their digital content or check on the items that seem to be selling particularly well for them.
We have already touched on how your family and friends can be a great help to you as you look to begin a new company, but did you know they can also be a great source of skilled labour? You should ask around and see if anyone you know can help with photography for your website, or if they can tap into their creative side and create you a company logo.
These individuals will also be useful when you are prototyping a product, as you can allow them to try it for free in return for some helpful feedback. If you feel you need professional help, you could seek out freelance sites such as Fiverr, Upwork, and PeoplePerHour, which will each help to keep costs as low as possible.
Market your business for free
There are many ways to market small businesses, including the use of social media, business cards, advertisements, and so much more. However, it is the free ways that we are going to concern ourselves with today. Therefore, we are going to once again be speaking about the importance of social media in the modern-day business world.
All small business owners should be utilising social media to the fullest effect. If you're beginning a professional consultancy business, you'll need to pursue LinkedIn and use it to contact targeted customers. Instagram, Twitter and Facebook are altogether incredible apparatuses to assist you with getting the news out regarding your business – regardless of whether you are offering to customers or organisations. The key is to make connections with influencers as well as potential customers.
There are many alternate ways of further developing your reach online for free. Start by ensuring you're recorded in every one of the free online directories, such as Google listings. Search engine optimisation (SEO) is likewise fundamental to get your business appearing at the highest point of the rankings.
Ensure your web copy incorporates the keywords and phrases that individuals use when they are searching for a business similar to that of your own. It's additionally worth connecting with journalists on your nearby paper, radio, or TV station to enlighten them concerning your business – on the off chance that you can recommend a decent angle, an intriguing story, or a photograph opportunity, you have a good chance of getting some free exposure.
Sell online 
This point may seem rather obvious to you at first glance, but it is so very important these days. We want to inform you that even if you do not possess the cash to build an ecommerce website right away, you can just as easily begin to sell products over the internet by utilising services such as eBay, Amazon, and Etsy.
It is free to create a profile on these massive online marketplaces, and you will not have to do much work to get the ball rolling; these services lay out much of the groundwork for sellers as they begin.
You will not necessarily even have to make your own products if you don't plan on doing so, as dropshipping allows you to sell goods which come directly from the manufacturer or the wholesaler. By using dropshipping, you can launch an ecommerce business without having to pay a fortune for the large inventory; you will only ever pay a manufacturer when an item you got from them is sold. This allows you to test out different products with a massively reduced level of risk.
Be sure to select the right business model
As you create your small business plan, one of the first things you'll be tasked with doing is choosing the correct model for your company. In this instance, you will clearly want to select one that comes with lower overhead costs, so that is stays within your limited budget.
There are many businesses, particularly those that act as services, that are not difficult to set up and have low start-up costs. These include gardening, cleaning, tutoring, dog walking, writing and graphic design. Pretty much any professional consultancy, such as marketing or IT, can be set up with almost no budget at all.
Furthermore, assuming you as of now enjoy a side interest that you are excited about like photography, or a trade that you work in, for example, plumbing, then you're most of the way there. You've effectively got the ability and the equipment that you need to begin doing business as your own boss. Likewise, most of these business ideas can be run from your own home, so you can downplay your overheads even further by saving on the likes of office rent and location costs.
Remember that business success is right around the corner if you have a brilliant, unique idea. So, don't let a lack of funding get in the way of you achieving your dreams. Building a business isn't only for the wealthy, and your finances can develop overtime as you go from strength to strength.