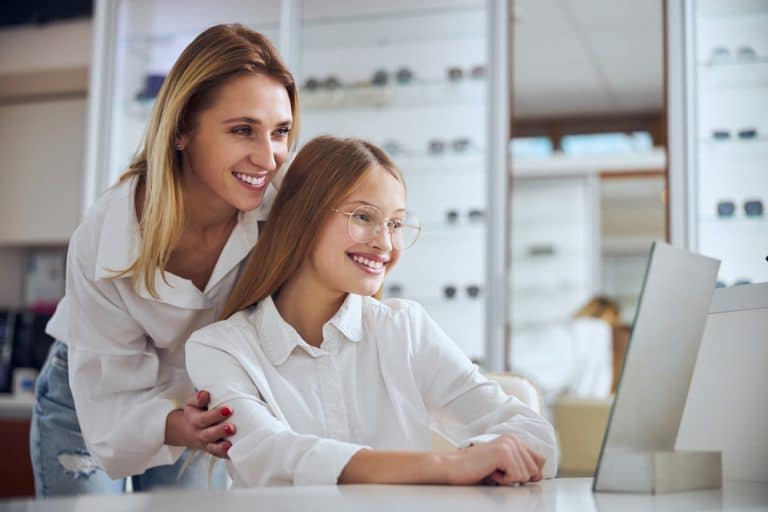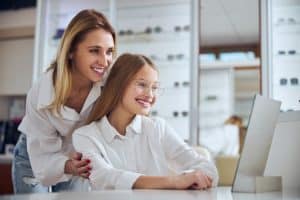 Starting an optician business can still be a very lucrative opportunity. There are a lot of advantages of being your own boss and operating your practice exactly how you envision it, but along with the excitement comes challenges and a whole lot of responsibility.
It's possible to start your own optician business if you are a trained and qualified professional. Our practical guide will show you how to start and run your own optician business.
UK optician statistics worth knowing about
There were approximately 25.1 thousand ophthalmic opticians in employment in the United Kingdom (UK) in 2021. The number of ophthalmic opticians has undergone some fluctuations over the time period but ultimately decreased from a peak of around 24 thousand in 2013.
Dispensing opticians in the UK
In 2019, there were approximately 5.7 thousand dispensing opticians in employment in the United Kingdom. This is the lowest number of dispensing opticians since 2014. A dispensing optician is different from an optometrist as they do not test people's eyesight but advise on and supply spectacles and other visual aids to those who need it.
Comparison to European countries
The UK has quite a low number of opticians per 10,000 population when compared to other European countries. In 2017, there were just over one optician per 10,000 people in the UK, while France had 5.34 per 10,000 which was the highest in Europe. Additionally, the UK had 1.11 optician retail outlets per 10,000 population which again ranks it low in comparison to the rest of Europe. Cyprus had the highest density of outlets at 2.54 per 10,000 population.
Research your target market
Identifying how much competition there is out there is very important when planning your optician's business. This can be accomplished by conducting some market research.
Finding out about your clients
You should learn a bit about the local population to help you plan your range of spectacles and other products and set your prices accordingly. The following are particularly noteworthy:
Does the area have enough people to support your business?
Do locals have an affluent lifestyle
How is the local demographic distribution – are there many elderly people, for instance?
You can get statistics about the number of sight tests and vouchers reimbursed per 10,000 people in your region from the NHS England Regional Team, or the equivalent body in Scotland, Wales and Northern Ireland. If you need information about your commissioning body, you might try contacting them directly. These statistics are also available online free of charge in a variety of bulletins compiled and published by the government.
This annual publication, for example, provides regional comparisons of NHS-funded sight tests and dispensing per 10,000 people based on General Ophthalmic Services Activity Statistics England. You can download it from NHS Digital.
In order to conduct NHS funded sight tests and dispensing, you must become a listed ophthalmic 'performer' with your local commissioning body (and any others you will be dealing with).
You may want to consider targeting potential business clients. The majority of employers send their employees for regular eye tests, such as call centres (where employees typically look at computer screens for long periods of time). Employers may be able to enrol their employees in corporate eye care packages.
Finding out about your competitors
Do existing businesses serve your potential customers well? There are ten miles or so between your store and other opticians' outlets in your area. There are branches of major chains such as SpecSavers, Boots Opticians, and Vision Express to be found in your area. Tesco and Asda also have opticians on site in some of their stores. Additionally, you can purchase reading glasses and contact lens fluids from many other businesses.
Determine which outlets are your most important competitors. Take note of the following when you visit them:
Are they only dispensing outlets, or do they also test sight?
Is it a franchise or part of a large national chain (such as Boots)
How smart and attractive are they, or how shabby and rundown are they?
How much do they charge?
Do you have any current special offers (such as two pairs for the price of one)
How do they differentiate their products (for example, designer frames, budget lines, and so on)
Their location (shopping precinct, residential area, close to town centre)
It's important to remember that your competition won't just come from nearby businesses. Some of your competitors are overseas and offer bargain prices, including mail order and internet retailers like Glasses Direct. Face-to-face fittings offer many benefits, and you should try and make sure people understand that.
Decide what services to offer
As well as dispensing spectacles, you may also offer sight testing depending on your qualifications, or those of your staff. You could also hire a freelance optometrist to work within your outlet if neither you nor any of your employees are qualified to test sight.
A freelancer would normally pay you rent for using your premises and facilities in this situation. When setting up such an agreement, seek legal and professional advice.
Depending on your location, you may be able to offer certain additional and enhanced services for NHS-funded clients, such as the Wales Eye Care Service (WECS) Eye Health Examination Wales (EHEW).
From your outlet, you could also offer a variety of other services. Some of these can be handled in-house, by your own staff and equipment, while others may require outsourcing. You might offer the following services:
Contact lens fitting (special additional training is needed for this)
Spectacle repairs
You may be able to cut lenses in your own workshop depending on the facilities you have. The prescription house can also handle this for you. A fast and efficient service is offered by most prescription houses.
It is possible that you receive inquiries regularly about items such as protective appliances, optical equipment, etc., as a specialist in vision and eyewear. Consider stocking items such as these to capitalise on your specialist status:
Off-the-shelf reading glasses
Sunglasses and ski goggles
Binoculars, telescopes, magnifiers and so on
Cosmetic and fashion eyewear
Estimating income
You could use the following steps to estimate how much income your business will earn:
Choose the type of business that you will run. What type of outlet will it be, for example, a dispensing-only store or a sight-testing (ophthalmic) store and a dispensing store? It is possible that you are a qualified dispensing optician, but plan to hire an optometrist. Or perhaps you'll work as a freelance optometrist in someone else's office.
Estimate how many sight tests your business will perform each month, and how much they will cost.
Determine how many pairs of spectacles you expect to dispense each month, as well as their prices.
Decide what price you will charge for other accessories every month.
To calculate the grand total, multiply how many items you expect to sell each month by the appropriate prices, and then add these sub-totals together. Estimate your business's total income by adding any other income you expect your business to earn.
Sight tests
Your business might perform around 1,000 sight tests a year if you offer sight testing, depending on the level of demand and your working hours (or those of your qualified optometrist). An optician who is very busy could manage twice this number, but you may have fewer because of a variety of factors. It is likely that you will need to hire additional qualified optometrists if the demand for sight tests exceeds this level.
The NHS pays for some eye-tests, while others have to pay for them themselves. For each NHS-funded sight test you perform, NHS Digital and equivalent bodies in Scotland, Wales, and Northern Ireland will pay you a fixed fee. Consider whether you will charge the same for private consultations based on the current rate. To estimate how much of your tests will be NHS-funded, and how much of them will be privately funded, if you intend to charge a different rate for private consultations. Approximately half of all sight tests are funded by the NHS, though local factors can have a significant impact. If you are going to pay a premium for your private sight tests, consider what proportion will include additional elements.
LOC companies (non-profit intermediaries established by opticians to contract with NHS) retain a small percentage of each transaction towards the costs of running the company.
Spectacles and contact lenses
Approximately two thirds of your business's sight tests should result in prescriptions for spectacles, contact lenses, or, occasionally, surgery, if your business conducts sight tests. It is important to remember that not everyone will choose to purchase their prescription from your store, and some may decide not to do so.
Think about how you will attract customers to your shop if you do not intend to conduct sight tests. An optometrist might, for instance, refer you. Based on the number of referrals you expect to receive, estimate how many pairs you will sell each month.
NHS vouchers will be used by some of your clients to pay for their subscriptions. The number of clients who use vouchers should be around a quarter, although local economic factors can greatly affect this number. There are several types of vouchers available: vouchers with a dollar value, vouchers with a dollar value plus an added dollar value, and vouchers with a dollar value plus an additional dollar value. Generally speaking, self-funding clients spend more than those using vouchers on average.
Accessories and other items
In addition to sunglasses, contact lens solutions, and so on, you may decide to stock other items and accessories. If you prescribe cleaning materials to a client, you may expect them to purchase some complementary items. Estimate the percent of clients who will also purchase additional accessories. Sources of useful information
The NHS Digital website provides a great deal of information about current voucher values and usage, sight test fees, and so on. Its website contains many useful statistics, including details of NHS sight test fees, compiled and analysed by the Federation of Ophthalmic and Dispensing Opticians (FODO).
NHS work
Prescription and dispensing of optical products are handled by the National Health Service (NHS) in conjunction with private practices in the UK. Your clients/patients will fall under one of three categories as an optician or dispensing optician within the NHS regulatory framework:
Private self-funding clients
NHS funded clients
Clients whose treatment and prescription are funded partly by the NHS and partly from their own resources
Obtaining NHS-funded care can come in two forms – whether you are eligible for a free eye test, or whether you are eligible for vouchers for glasses or contact lenses. Vouchers can be dispensed according to the recipient's needs and come in a variety of values. Every year, the value of these vouchers is reviewed, and the NHS sight test fee is also reviewed – but not always increased.
Some NHS-funded patients can access extra eye care services in certain parts of the UK – for example, a specialist low vision assessment in Wales.
The NHS usually funds treatment for certain groups of people, such as benefit claimants, low-income individuals, children, students, and blind people. The free sight test is available to all people over 60 years of age. A free eye examination is provided to everyone in Scotland every year.
NHS England and its equivalents in Scotland, Wales, and Northern Ireland administer NHS-funded treatment. Contractors who work for the NHS may become contractors to one or more of these bodies, receiving payment both for their work and for their vouchers. You can contract with other optical practices collectively through an intermediary company called an LOC company instead of directly with commissioning bodies. Each commissioning body has a list of ophthalmic performers that you will need to be on.
The NHS standard contract likely includes some GOS work and some non-GOS work.
You must submit a claim each month to the appropriate body in order to receive payment for NHS work. NHS funded sight tests are normally reimbursed in one monthly payment and vouchers are reimbursed in another monthly payment. The full-face value of vouchers is reimbursed. It is also important to note that commissioning bodies pay in arrears, usually between two and eight weeks after the work is completed.
A minimum quality and governance standard will normally be required by the NHS primary care commissioning body with whom you contract.
Pricing policy
Your pricing structure may consist of two main components, depending on the products and services you offer:
Fees charged for sight testing, eye treatment and other services
Retail prices charged for spectacles, contact lenses, accessories and other items that you sell
You may also charge a fee for the actual items the client purchases as part of some of your retail prices.
The NHS sometimes sets your fees, which they review (but don't always increase) on a regular basis (usually annually). Among these are the fees associated with NHS-funded sight tests and home visits. Prices can also be set by you in other cases.
A reasonable retail price and a reasonable sight test fee are important. Keep an eye on the NHS voucher values and consider offering spectacles within these price ranges. The NHS accounts for over half of sight tests in most practices, but the fee was not increased for inflation over the years, so in real terms it is less valuable than it was in 1948.
When taken on its own, NHS sight testing is essentially a loss-making exercise for many opticians since the fee is so low. Other NHS services, as well as private sight testing, may fall under this category.
There was an average fee of £26 for a private sight test in March 2014. The sale of spectacles and other items subsidises eye tests at less than half the actual cost. You should consider the prices charged by your competitors when setting your fee, but it is unlikely you can match some of the special offers that the multiples advertise occasionally.
If you're planning to offer enhanced sight testing to private clients, consider charging a premium. To monitor the back of the eye's health, you might offer retinal photography.
The NHS website has details about the current value of spectacle vouchers.
Retail prices are sometimes suggested by suppliers for the goods they supply. Depending on your needs, you may stick to them, use them only as a rough guide, or ignore them altogether. The retail price will have to be determined by you in other cases. You might offer regular special offers and discounted lines depending on the level of competition.
Calculating spectacle prices
After covering the actual cost of frames and lenses, your spectacle prices should be set at a rate that reflects the specialist consulting, dispensing, and fitting work that you perform. Whether you itemise or include your dispensing charges in the retail price is up to you.
A multiplier is commonly used to set spectacle prices. In order to arrive at the retail selling price, the cost price (the price charged to your business by your suppliers) is multiplied by the multiplier. The item you buy for £20 will sell for £50 if you multiply it by 2.5 (figures are only for illustrative purposes). Depending on the type of goods and even the range of spectacles, you may want to use a different multiplier. Many items that you sell will require a multiplier between 1.5 and 3.
Price displays can be either an inclusive price for a frame and a certain type of lens, or the total cost of each complete pair of spectacles can be calculated individually based on the frame price only. Try to make your pricing structure simple for your clients to understand by clearly marking your prices.
Clients who use vouchers to pay for spectacles are likely to avoid spending their own money to top up the voucher value. Such cases might require a 'fluid' pricing structure, in which clients can use their voucher for spectacles that are normally priced higher than the voucher's face value.
How much does it cost to start an optometry practice
The cost of starting an optometry practice in the UK can vary greatly depending on a number of factors. The size and location of the practice, for example, will have a significant impact on costs. Additionally, the type of optometry services offered and the equipment required will also affect start-up costs.
Generally speaking, however, it is possible to start an optometry practice for around £50,000. This figure includes the cost of renting or purchasing premises, furnishing the practice, and purchasing optometry equipment. Of course, this is just a general guide – the actual cost of starting an optometry practice in the UK will depend on a number of individual factors.
Buy an existing practice
Rather than starting from scratch, you might choose to purchase an existing optician business. When you purchase a going concern, you're purchasing an existing business that has products, customers, regular sales, staff, premises, and equipment.
By researching the sector in its entirety, and the locality in particular, you can determine whether the owner is selling because the business is no longer profitable. Even so, you may not be discouraged – many business owners are confident that they can turn a failing business around. In order to purchase a business for a reasonable price, it is important to determine the current position of the business.
If you're looking to purchase an optician business, there are a few things you'll need to consider from a financial standpoint. First, you'll need to have enough money saved up for a down payment. The size of the down payment will depend on the total cost of the business, so be sure to do your research and get a realistic idea of what you'll need to finance.
In addition, you'll need to have good credit in order to qualify for a business loan. The amount of the loan will also depend on the total cost of the business, so make sure you factor that into your budget as well. Finally, you may also need to consider hiring a financial advisor to help you with the process of purchasing an optician business. With all of these factors in mind, you'll be well on your way to making a sound financial decision when it comes to purchasing an optician business.
Without the legal and financial acumen on your team, buying a business can be a dangerous, expensive process. In order to avoid paying too much for a business, establish its genuine trading and financial position.