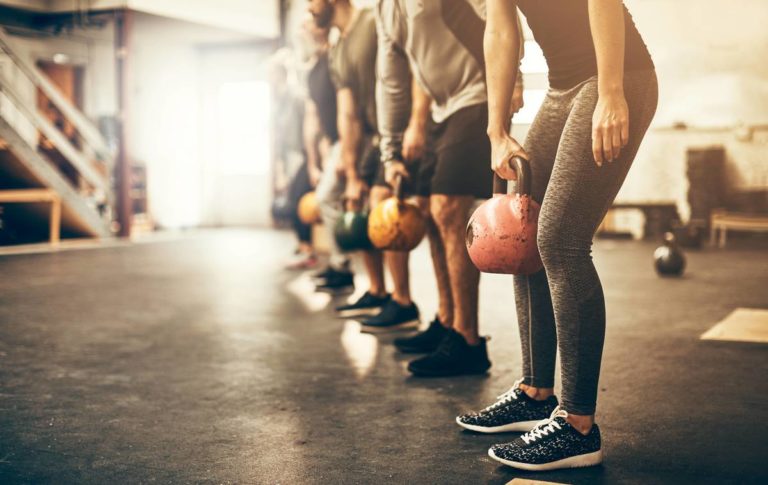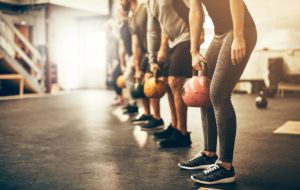 A gym business cash advance is a flexible and easy way to raise finance for your business. Borrowing is dependant on your average monthly card sales so potentially you can borrow from £5000 up to a maximum of £200,000. You simply pay back the advance via an agreed percentage of you card takings.
The qualifying criteria for Gyms is basic, and providers only require that your business accept card payments that equate over £5k per month and be trading in the UK for at least 6 months.
Grow your Gym with a Business Cash Advance
Gym owners are always looking at new ways for business expansion, perhaps you're looking to get training for your staff, or invest in better quality gym equipment, whatever the reason we understand that it's not always that simple to get loan from the banks. At PDQ Funding we offer a simple and pain free solution to lending. You won't have to deal with the banks or pay a ridiculous amount of interest. If you're looking to make the most out of your gym then look no further than our Gym Business Cash Advance.
Whether you are looking to;
Purchase new equipment
Employ new staff
Open up a new location
Marketing campaigns
Ease cash flow
PDQ cash advances support your gym business with the alternative funding options it needs for growth. Due to funds being unrestricted. The requested working capital can go towards any business expenditure, or even to ease cash flow problems over tricky periods.
The application process is very simple, and funding can be in your bank account within 48 hours. Unlike traditional bank loans where bricks and mortar are used to secure the loan, there are no fixed charges put over assets. No Personal guarantor are needed be to signed by shareholders or directors.
Merchant Cash Advance for your Health Club
Any cash sales that are made by your health club are not taken into account only card receipts through your businesses PDQ card terminal with a merchant cash advance.  Nothing changes for you and your card payment receipts will be with you in a couple of days as normal.  In some cases PDQ Funding have funded health clubs in the same day.  The application process is so easy and quick.  The underwriting team offers you the decision usually within an hour of receiving your information. A merchant cash advance for your gym is so much quicker and less hassle to obtain finance than traditional gym business loans!
So whether you are raising finance to buy new gym equipment. Looking for funding to help assist with a marketing campaign or refurbishment you can grow your gym and fitness centre with a merchant cash advance.
Alternative funding options for your fitness centre
There are many unique funding options for gyms and fitness businesses alike, though some of the traditional loaning methods have become outdated, as they can be frustratingly difficult to obtain. This is why many modern company owners in the health industry look to alternative funding methods as a positive way to advance their businesses to the next level.
Unfortunately, the high street bank style of loan that many would have applied for and received in the past, is not always an option for companies wanting to purchase equipment for their areas of exercise and fitness clubs. Amongst other reasons, banks can often turn people down for cash loans if they have a less than perfect credit score, which is something that many people in the business world do not have due to the nature of the work they do on a daily basis. With alternative funding options, such as a merchant cash advance or a business loan from PDQ Funding, your credit score is usually not taken into account and can therefore be a much more accessible option for someone such as yourself.
Grow your gymnasium with PDQ Funding's business loans
Here at PDQ Funding, we understand that loans are taken out by business owners because they need help funding something that will either save their project, or continue to develop their venture onto a higher level than before. This is why no two loans are ever really the same, each one is applied for with the hopes of a completely different outcome. We let you make the decisions alone on what you're going to use your newly found funds to achieve, because we get that only you can truly know the needs of your business.
In the past, our business loans and cash advances have been used by companies to invest in new staff, replenish stock to higher levels, invest in a new product, or even change the location of a business venture. You may require funds for one of these reasons, or something else entirely, which is why we leave the decision making to you. Owners of a gym centre may wish to purchase new equipment, buy a range of accessories to sell consumers from an in-store or online location, or even expand on your physical location to entice new members into signing up.
If you're looking for new ways to help you finance gym equipment and systems, you should consider getting in contact with a member of the expert funding team at PDQ Funding today, where you can receive advice and further information on the different options at your disposal.
Costs you may need to cover
Running a gym can be a very costly, yet rewarding venture for any business owner to take on. You'll need enough funding to cover the costs of hiring staff and personal trainers, leasing equipment and keeping up to date machinery in strong, working order, paying rent for a normally very large building, and so much more. This is why breaking into the health and fitness industry can be difficult for many business hopefuls but it is achievable with the correct amount of planning and funding at your disposal.
An example of success
GymShark is a company that's barely 7 years old and has already produced a gigantic turnover. The business has built such great success by gaining consumer confidence and trust, as they have made a huge effort to appeal to a mass market, connecting with consumers through social media, promoting their own positive reviews, and supplying a quality, reliable product.
The sportswear empire is now valued between £300M and £400M with revenues that reached as high as $128M in 2018. The company has achieved at least a 200% growth sales year upon year since its birth, showing the fantastic planning and ambition that was instilled throughout the project before it even began.
Consumer confidence was the thing that really helped GymShark to take off and build from the ground up. As the company was started, it handed out free clothing items, such as t shirts, at bodybuilding events across the UK in exchange for people posting about them on social media. This helped the business become a recognisable brand, and one that customers could trust right from it's conception.
Business Cash Advance Eligibility For Gyms
Any gym business that uses a card terminal machine (also known as a PDQ or Chip and Pin machine) to process customer sales, in theory could be eligible for a business cash advance. If you can demonstrate a consistent level of monthly cash inflow, usually 6 months of card payment statements will suffice. Businesses are a perfect fit for this product as they experience a high volume of monthly transactions.
There are various ways in which you could use your business cash advance, such as improvements to your gym or studio.  Obtaining new gym equipment, boosting your inventory or cash flow or even managing debt payments. Whatever you need the funds for, business cash advances could be the financing tool for your business.
Apply for Gym & Fitness Centre Funding Today
Step 1:
Simply click on the apply button to get started. We will requested a few details about your business.
The name of your gym or fitness centre
Number of years that your business has been trading
Current monthly turnover
The amount you wish to borrow for your gym or fitness centre
Step 2:
next we ask for a few personal details:
Your full name and title.
The position you hold within the business.
Full contact details, email and mobile number.
Step 3:
Agree to our simple and clear terms and conditions. one you have agreed this takes you to  "get a quick quote". your Arte nearly there, you application is on its way and one of our business managers will review it. Should any further details be required someone will make contact with you.
Step 4:
We will be in touch within 24 hours. Once approved, our business finance manager will make contact and talk you though the terms and conditions of the business loan or merchant cash advance.
Step 5:
Read though the conditions of the cash advance or business loan. The agreement will need to be signed by you and returned to the lender. Once the paperwork is complete, transfer of the funds will take place and within your business account 48 hours later.