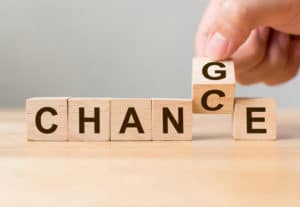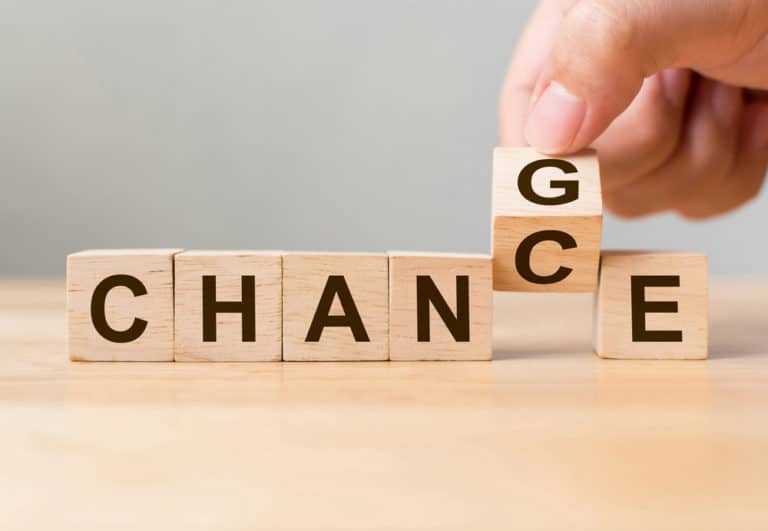 Starting out under the trading style of a sole trader was a simple option probably a few years ago. When you first set up you probably was running everything independently so it made sense to your the trading style 'sole trader'. Over time thing evolve and you now are probably thinking about setting up a limited company.
This new trading style involves more responsibility but there are also more benefits. This allows directors and share holders to be more involved as well as having a limited liability umbrella.
This is why many individuals make the move from sole trader to ltd once their business becomes more successful and grown in to a company. If you are considering the options of changing your business to a limited company and its legal structure here's how to get started.
What is the Difference between Sole Trader and a Limited Company?
If you are thinking of changing from a sole trader to a company here are a few differences! A sole trader, all profits are yours after income tax. Legally you are the small business and it isn't separate from you. You need to submit your Self Assessment to HMRC each year to report your earnings if you are a sole trader, and keep records of the money coming in and out of your business. You don't need a company name, so you can operate under your own name if you choose.
A limited company is a separate legal entity to you, and you're considered a shareholder. All profits belong to the company, and you pay yourself a salary through the business. The information you submit to HMRC includes annual financial records, filing with Companies House, your own Self Assessment, a Company Tax Return, and Corporation Tax.
Some of the main benefits of becoming a limited company include:
Paying less Personal Tax: Sole traders usually pay much more personal tax than limited companies.
Limited Liability:  This means you aren't personally responsible for financial losses. It gives you more protection.
Trust: Owning a limited company is deemed more professional and therefore businesses with this status are likely to win more contracts.
When is the right time to form a Limited Company?
Typically, people start contracting or freelancing as a sole trader for the ease of set-up and potentially lower administrative burden when compared to setting up a limited company. After increasing their earnings, though, many sole traders then consider forming a limited company to pay less tax and increase their attractiveness to potential clients. The time may also be right to involve others in your business as directors and shareholders.
The common consensus is that when your earnings remain low, it may be best to remain as a sole trader, unless you need other benefits such as limited liability. As a sole trader, your tax and accounting responsibilities will be relatively simple – maybe even simple enough to do it yourself if you're really organised.
How long will it take to set up my new limited company?
Setting up a new limited company can take up-to 24 hours, if you start by completing the online registration process on the Gov.uk website. Once done, your new limited company should be available to be seen on Companies House website. If you are not computer savvy and rather do it via post, the processing time can take up to 10-14 days but you will pay a small premium.
If you decide on an accountant to set up your limited company, you must factor in their quoted lead time. The costs for using an accountant is about £100.00 allowing up to two weeks in this case, depending on how busy they are.
You should also allow time for planning your company name. It is possible to buy ready-made limited company names, but far more preferable to come up with your own. In order to do so, you must send a memorandum of association (the company name, registered office and nature of your business), completed IN01 form and articles of association (this sets out the rules for the running and regulation of the company) to Companies House. Happily, this is all part of the Gov.uk registration process.
It is important to carefully consider how you plan to fund the business. Depending on how much funding you need, or if you need any kind of commercial business finance then it can have an impact on how long it takes to get the company rolling. The finance options you have available will naturally have an effect on the time it takes to set up the company.
What to tell HMRC
You need to notify HMRC that you aren't working as a sole trader anymore as your tax payments will change. If you are VAT registered you may get to keep that same number. Applying to become VAT registration can take up-to a month.
Limit your liability by going Limited
Another very important benefit to note is that you will no longer be personally liable for debts that your company might incur. This means you won't find yourself out of pocket if things go wrong, giving you that extra layer of protection. Remember, the success of your business is not always totally dependant on your efforts. This kind of insulation is not something a sole trader gets to benefit from. This means it is worth bearing in mind when deciding how you want to structure your business operations.
Limited companies can attract investment more easily
If you are looking for investment in your business, incorporation could be an advantage for you. As a limited company, you will be able to sell shares in your business to an investor relatively easily. Sole traders, on the other hand, cannot seek investment, unless they go through the complex process of turning their business into a partnership. The company can own equipment, incur debts, and pay bills in its own right. That means that if the company is sued, your own personal assets, such as your house and car, cannot be seized to pay the debt, unless you have given a personal guarantee to a company creditor. If you are a sole trader, on the other hand, your own assets could be seized to pay a business debt, because you and the business are legally the same entity.
Not planning for increased admin burden and costs
Sole trader businesses are the cheapest and simplest type of business to run with very few administrative overheads. Moving to a limited company means an increase in the administration burden, for example, limited companies have to deal with annual returns, registered office, filing accounts, separate tax returns, and so on.
Trying to do everything yourself is often a false economy due to lost time and, therefore, you may decide to engage the services of a good accountant, suited to your style and size of business is the best way forward. In any event, before moving to a limited company structure, I strongly recommend you obtain appropriate advice to ensure you can cope and attend to all these extra admin requirements and associated costs.
But what's the worst that can happen? Won't a business owner just be a bit poorer? We were recently appointed liquidators of a property investment company that had very significant assets, no borrowings and no obvious creditor pressures. The reason for the liquidation was the business owner had simply failed to file annual returns, lodge accounts and attend to the company's tax returns or respond to HMRC's tax assessments.
As a result, HMRC petitioned for the company's liquidation and all its assets had to be sold. Admittedly, this is an extreme outcome but poor administration can easily lead to fines and increased tax liabilities.
Poor paper trails
While you may get away with poor record keeping as a sole trader, it's vital you improve your organisation when changing company structure. Why is it so important? Well, without a good paper trail, it's very difficult to distinguish between your old business (where you are personally liable) and your new company (where you enjoy limited liability) and that could have disastrous consequences down the line. This is the number one issue that most people have when changing from sole trader to a limited company.
Not opening new bank accounts & supplier accounts
A lot of business owners will continue using old sole trader business trade accounts even though their new limited company is an entirely different entity. The change of business vehicle should be brought to the attention of your suppliers and new accounts opened with your new company. Your sole trader supplier accounts should be settled and closed.
Continuing with existing sole trader accounts on behalf of the new company could lead to the business owner remaining personally liable for the new company's debts. Additionally, you should anticipate and budget for your suppliers not offering such good credit terms, at least in the short-term while your company builds up a trading history and credit rating. Owners of new limited companies will often be asked to sign personal guarantees for new accounts. Applying for a new bank account could take anything from 14 -28 working days. Much of your time will be spent waiting for the latter elements to be confirmed. However, this will not prevent you from invoicing and getting your business off the ground!
Do not agree to personal guarantees lightly as they negate the protections granted by your limited company structure. If you decide to proceed with such an offer, I strongly recommend you seek legal advice to ensure you fully understand the implications of the agreement.
An alternative option is to select an alternative supplier or at the very least investigate whether these personal guarantees can be for a limited amount of money or time.
Forgetting about leases
Unless you want your landlord or insurance agent springing a nasty surprise on you, it's important to make sure the lease for your trading premises is formally transferred from your sole trader business to your new limited company. You will need the landlord's agreement for this change which should be formally documented.
On a related note, if your limited company is now trading from your premises, you need to inform the council and ensure the rates liabilities are in the limited company's name.
Not documenting new cash
As a sole trader, the line between you and the business is non-existant. After all, you are the business. With a limited company, however, that line needs to be clearly defined. Ensure that any personal assets or cash that you put into the company are properly documented.
Carelessly withdrawing money
When you are a sole trader, taking money out the business is a simple matter. You are the business so the business' money is your money. With a limited company, not so much. How you withdraw money and what actions you take at the time are vitally important. This is the number one area where business owners get themselves into trouble and create a personal liability for themselves.
Cash should only be withdrawn either as a salary or as dividends and only when the company can afford it. Too many business owners simply withdraw cash as they are used to doing as a sole trader without ensuring that either it is through the company's monthly payroll with PAYE tax declared and paid monthly or taken after a dividend is declared and recorded at the time and then recorded on personal tax returns and in company's accounts.
If you take money out of the business without due care, the best result is paying more tax than is necessary. The worst result, however, is that the company goes into liquidation and the sums you withdrew are classed as a Director's Loan Account and you have to pay all of it back, not just the tax that wasn't paid on these earnings.
Confusing sole trader & limited company
I understand that continuity is important for you, your customers and your suppliers, however, continuity does not mean confusing your old sole trader business with your new limited company. There must be a clear distinction between the sole trader business and the limited company. Ideally, the sole trader business should completely cease trading when the limited company is set up with all ongoing business conducted through the limited company.
A Step-By-Step Guide to Making the Move
Let your customers, clients, suppliers, business services, and insurers know that you're going to be changing to a limited company. Some make the incorrect assumption that a company director can't be held responsible for their company's debts or insolvency, but action can be taken to recover funds in some circumstances. You'll need to change your current insurance to cover this.
Let HMRC know you're not a sole trader anymore. You'll still need to file a Self Assessment for the previous tax year as a sole trader.
Register your company with HMRC. It costs £12 and should be processed within 24 hours. This is a good time to make sure you have a separate business bank account too.
Register for Corporation Tax within 3 months of starting business. Starting a business can include lots of different things, including making a single purchase or renting premises, so check the list and make sure you've got a reminder set before the 3-month point.
Set up VAT registration if you've not already done it as a sole trader. If you already registered as a sole trader, you'll need to cancel and re-register as a limited company.
Register your company as an employer, even if you're the only member of staff. This allows you to pay yourself a salary from the company's profits, and employ more staff in future if you want to.
For more information, HMRC have comprehensive guides to setting up, running, and managing a limited company. There's lots of information to follow and understand, so using the services of a good, trustworthy accountant is particularly important.
If you're planning to move to a limited company, it's probably a time of exciting change and growth for your business. 
Merchant Cash Advances from PDQ Funding are accessible to sole trader and limited companies. If you want to find out more about our funding solutions simply complete the online enquiry form.