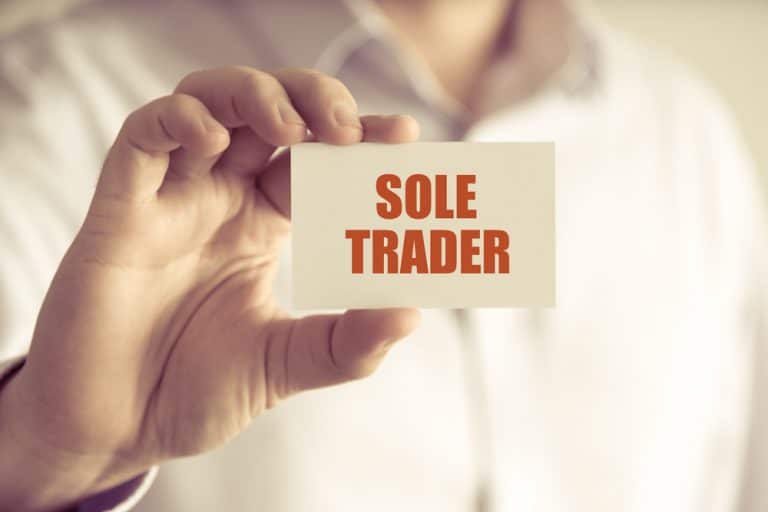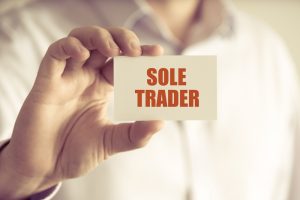 This guide will tell you everything you need to know about becoming a sole trader and explain some of the differences between sole traders and limited companies.
What is a sole trader?
Someone is a sole trader when they run their own business and are considered to be self-employed. This person would have complete control over their own business venture, including all profits after tax and any assets that belong to it. A sole trader will be solely reliable for their business' debts and because of this their personal assets and finance are always at risk.
How to register as a sole trader
In order to formally become a sole trader in the UK, you will have to alert GM Revenue and Customs (HMRC) of your intentions. You will then pay your taxes through HMRC and also register for self assessment through it. After doing this you should be aware that each year you'll be expected to file a tax return which includes multiple responsibilities:
Keeping records of your business' sales and expenses.
Sending a Self Assessment tax return every year.
Paying Income Tax on your profits and Class 2 and Class 4 National Insurance.
To ensure you're fully adhering to the rules, you can look up the government's official guide on doing so.
The differences between a sole trader and a limited company
You shouldn't confuse sole traders with limited companies as there are a few notable differences between the two. The key opposing fact is that a sole trader consists of a single individual whom is personally liable for the business. Whereas, a limited company is its own entity and can have multiple owners, allowing it to spread out the liability across a variety of people.
The advantages and disadvantages of a sole trader
Here we'll quickly run you through some of the key advantages and disadvantages of being a sole trader.
The advantages
You'll be in total control 
Becoming a sole trader means you'll be starting a business and you'll be the boss of it. Becoming self-employed allows sole traders to take full control of their business ventures, meaning they can ensure it runs exactly how they want it to.
Having such a high level of control over their own business is what leads so many people to becoming a sole trader. Being a sole trader offers a further amount of flexibility than running your own business in the traditional sense, too, so you may just find that you'll have a new sense of freedom when it comes to your time.
You get to keep your profits
After paying tax on them, if you're a sole trader, you'll be able to keep all of your business profits. This is what differs it from a partnership business and other setups where profits are shared out between multiple individuals or groups. As a sole trader, you'll be the one keeping hold of your profits as you'll have nobody else to share them with.
This is one of the clear monetary rewards of being a sole trader and something that entices many people to become one.
The start-up costs will likely be low
Registering as a sole trader is extremely affordable and the overall setup costs are very low in most cases. Registering with HMRC is free, for example. Limited companies have the additional cost of registering with Companies House, though sole traders get to avoid this extra charge as they don't have to do so.
Another benefit of not having to register with Companies House is that you'll have a greater level of privacy within your venture. If you're not registered with them they won't be able to hold your details in their database.
Changing your mind? That's okay
Many people that become a sole trader often start it as a part-time role, which allows them to remain employed and earn some guaranteed money from their current, risk-free job. When their sole trader role starts providing them with enough money to make a living, they'll normally switch to doing that full-time, which makes complete sense.
What's more is that as your sole trader business grows and expands you can quickly transform it into a limited company if you wish to do so. This once again offers large degrees of flexibility.
The disadvantages
There's a downside to everything, so we'll now take you through some of the negative aspects of being a sole trader.
Complete liability
A key negative aspect of being a sole trader is undoubtedly the fact that it leaves you with the full liability for your business. If you end up owing any amount of debt or if any claims are made against you, you may end up finding your assets and finances at great risk.
In the very worst-case scenario this could lead to you losing your income and any personal assets you have, such as any cars or even your home. As a sole trader, you have a really low amount of financial stability and protection.
Tax limitations 
In comparison to limited companies, sole traders aren't the most tax-efficient business models. The higher the amount of profit you earn as a sole trader; the higher amount of tax you'll have to pay comparably. This means that sole traders generally have less flexibility of being able to maximise when compared to limited companies.
Securing problems
Securing funding as a sole trader is typically complicated as most traditional lenders, such as high street banks, are less prone to offer loans. Sole traders are viewed as uncertain due to the structure of their business, so are often lent less money. It may lead to higher interest rates and shorter repayment periods.
It is important to note that banks still do lend money to sole traders, it's just that usually a lesser amount, has a shorter repayment period and can come with higher interest rates. Otherwise, you could apply with an alternative lender to secure sole trader funding or a business loan.
More responsibility means more work
As a sole trader you may well find yourself with a poor work-life balance and find yourself with a sheer lack of time to do things in your personal life.
Many sole traders sacrifice off-time to relax, such as holidays, as they believe that time away from work may be ultimately damaging to them. Also, nobody else is going to be responsible for paying for your holiday days throughout the year, so you may be even less inclined to take them because of the money you'll most likely lose out on.
To conclude
In summary you can see the ups and downs of being a sole trader are vast and widespread. You may have to sacrifice holidays and some of your free personal time which you'd normally use to relax and take breaks from working, but at the end of the day the risk might just be worth the rewards if you're willing to fully commit to your self-employed idea.