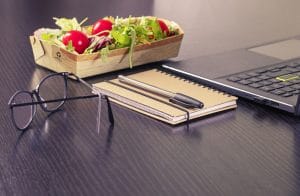 Veganism is a global phenomenon that has taken the world by storm in recent years. Roughly 13% of the British population are now either vegan or vegetarian.
Beyond this, a further 21% of us now identify as flexitarian, meaning that over a third of the population are now sticking to a meat-reduced diet plan.
This raises the question of just what exactly has been the driving factor behind this herbivorous behaviour? And how has that then gone on to affect global business?
Throughout the remainder of this article, we are going to investigate the growth of veganism and think about what developments we can expect to see in the began economy for decades to come.
What's behind the expanding vegan economy?
It has been predicted that by 2026, the global vegan food market will reach a value of around $31.4 billion. This is in direct contrast to the global meat market (an industry currently worth $1.8 trillion), which declined by 3% during 2020. The small gap that is left by the decline of the meat industry will be plugged by the vegan market.
So, what's behind this cultural shift?
Ever-growing evidence suggests this shift is a result of the younger generations who place animal welfare, personal health, and the climate crisis at the forefront of their consumer decisions.
Gen Z and Millennials are by far the most likely age groups to be vegan and vegetarian.
5%of Gen Z are worried about the environment
41%of Gen Z feel that climate change is the single most important issue facing the planet.
35%Of Generation Z Want to Be Meat-Free By 2021.
Influencers have helped the vegan rise 
There is simply no doubting social media has played a huge role in promoting veganism to younger audiences. For example, Gen Z have never known a world without the likes of Instagram, TikTok, Facebook and Twitter. 
Research conducted by Brandwatch shows that veganism is currently the most popular nutrition topic on social media, posted about by 54% of online influencers.
"People such as Ariana Grande, Lewis Hamilton, Kim Kardashian, Serena Williams, and Moby are all vegan and have huge social followings" according to Scott McCulloch (founder of box scheme The Vegan Kind) "Generation Z is growing up in an environment whereby they are concerned about the future of Planet Earth and use social media to discuss and engage with these issues."
Negative effects of veganism on the economy
Veganism has a large negative effect on parts of the economy, as the business cycles of expansion grow, the welfare of the population do as well as private institutions.
One major negative if farming of live stock, and as the growth of plant based products expand, corporations will form their own brands and the history of the smaller retailers will diminish.
While this is not a true reflection of negativity, it's more about money and greed, health.
Is your business going vegan?
Over the past few years, it has been become clear that going vegan isn't just a simple fad or trend. Veganism is a life choice that many people are embracing and actively adopting into their lifestyles. The number of vegans in the UK is permanently on the rise, which indicates how seriously people take it.
Plant Based News reported that, "A 2019 survey by Ipsos Mori, commissioned by The Vegan Society, found that the number of vegans in Great Britain quadrupled between 2014 and 2019. In 2019 there were 600,000 vegans, or 1.16 percent of the population but only 150,000 or just 0.25 percent in 2014".
With vegans now being so widely spread across Great Britain, the competitive nature of plant-based business ventures is at an all-time high. Audience members are very active online within the vegan community and you can find common Google search phrases, such as 'Vegan recipes', or 'Vegan shops in London, amongst so many others.
Businesses that specialise in vegan products can be found all over the country, so in order to attract your areas' target audience to your business venture, you are obvious going to have to stand out from the crowd.
Vegan business is a crowded market, so try and utilise your unique selling point throughout your marketing, as it will ensure that you are maximising your potential reach. This point stands for both online and physical retail or new vegan restaurant ventures.
How much could the vegan economy grow?
Take the plant-based milk industry for instance (an increase from 13 to 35 billion inside 5 years), unmistakably veganism has become mainstream, and could even go on to replace the traditional diet of the population within the next century.
Food influences so much more than only our diets however and can even have a knock-on effect on our working lives, religious and cultural identities, and more, so these developments are well worth looking into as they progress.