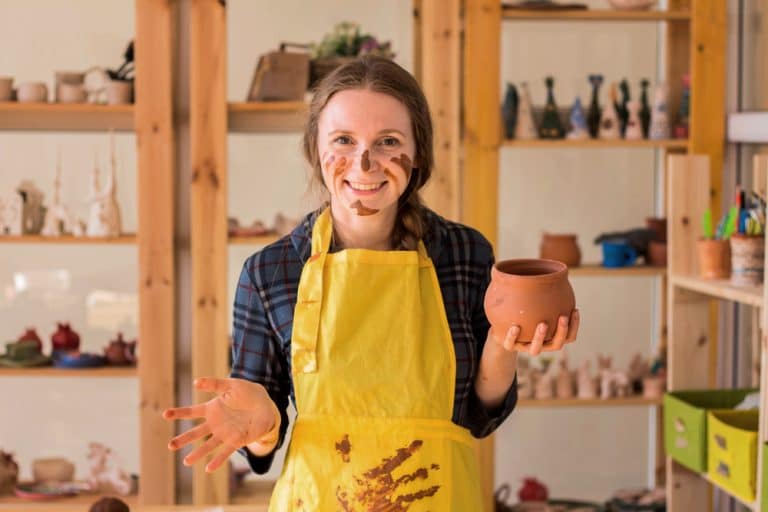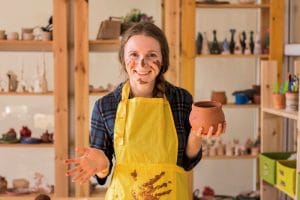 Today we are going to investigate the disproportionate amount of investment male startup business owners receive compared to females. How can this be changed for the better, as we look to build a fairer financial world? Read on to find out more information on this subject.
Funding is one of the largest obstacles to overcome for startup business owners of any kind. However, only 9% of startup funding goes to female-led business owners. Research and statistics tend to display the fact that men prefer to invest in male-owned start-ups over those that are fronted by women.
If you pair this with the fact that only a mere third of the UK entrepreneur segment is made up of women, you likely won't be surprised that there was a 15% decrease in investment of female-owned startup ventures from 2017 to 2018. The last few years are arguably not as relevant as the business world has been shook by the Coronavirus pandemic.
What is a female led startup
A female-led startup is a company that is founded, managed, and run by women. These businesses are becoming increasingly common in today's fast-paced, technology-driven economy. One reason for the rise of female entrepreneurs is the growing recognition that women have valuable skills and insights that are often overlooked or undervalued in male-dominated industries.
Additionally, many women are frustrated by the lack of progress and diversity in these fields and decide to take action themselves. As more women choose to start their own companies and work towards building a brighter future for female professionals, we can expect to see even more successful female-led startups in the years to come.
You should note that in 2018 £570 million was invested across 254 deals into female-founded companies compared to the £650 million that was invested across 304 deals in 2017.
Furthermore, men are still 86% more likely to be venture capital-funded and as much as 56% more likely to secure angel investment. Women currently only make up 13% of decision makers in UK venture capital, and with 48% of investment teams having no females as part of the team whatsoever, there is clearly still much work that needs to be done.
On top of this, women are also less likely to receive support from banks with female startup owners on average receiving 45% less money than men do if they apply for a bank loan.
All these statistics clearly display the disproportionate difference in amount of investment funds men receive compared to women. Although, many of the sources cited in this post suggest that women are far more cautious about starting or scaling their business and have a higher risk-awareness than men. Therefore, in theory, females should be a less risky investment. Alternative finance providers seem to have a firm understanding of this, and there are now some who specifically work to support women starting new business ventures.
How women continue to succeed 
Despite all the obstructions that women face while becoming entrepreneurs, there are many reasons to try to succeed. The essential reason here is despite being less likely to receive financial investment than men, successful women-owned companies make almost twice as much as men make on average.
What's more, 55% of women said a superior work-life balance was their inspiration for turning into a business owner. Albeit numerous entrepreneurs battle to keep a healthy work-life balance, women enjoy having the decision to work how they want to, without outside judgment.
Where does the funding come from?
Crowdfunding has proven itself to be a huge contributing factor to the success of female entrepreneurs in many cases. While female-established organisations received only 13% of venture capital deals in 2018, they secured 20% of crowdfunding ventures.
Contrast this with 2012 where just 10% of venture capital deals and 8% of crowdfunding were going to female-drove organisations. While both have encountered development, crowdfunding has developed at a far quicker rate.
What can we all do to help the cause? 
In order to level out the playing field within the financial world, we need to break the ice and get more female investors on board. In this male-dominated industry, women can often find it difficult to be taken truly seriously, despite having the stats to back them up. Women should not feel the need to constantly prove themselves or feel that they have to work harder than their male counterparts to be noticed.
Therefore, the number of support networks for women must rise. Women will also feel more confident and surer of themselves if they have strong role models of the same gender to look up to. This is yet another reason why we need more women to break into the wide world of business management.
By making business more available for women and expanding support for ladies locally, the UK can assist with turning around this pattern.
We should all work more earnestly to assist with defeating the hindrances faced by aspiring and existing female businesspeople in the UK. This includes expanding financing to female start-ups as well as female organisations anytime for them to increase. Assuming financial backers and banks offer women more chances to succeed, the UK may ultimately break out of this pattern of lopsided orientation startup funding.
Are you a woman in need of business funding?
You will want to cast a wide net if you are a women business owner looking for a business loan. The more options you look at, the easier it will be to find a solution to your cash flow problems to help your business. We understand that one loan will never suit all, so we've provided a solution that can help all types of business proprietors.
Not all the following business finance solutions providers are authorised and regulated by the financial conduct authority, therefore you should make your own investigations into this matter when searching for business loans for women.