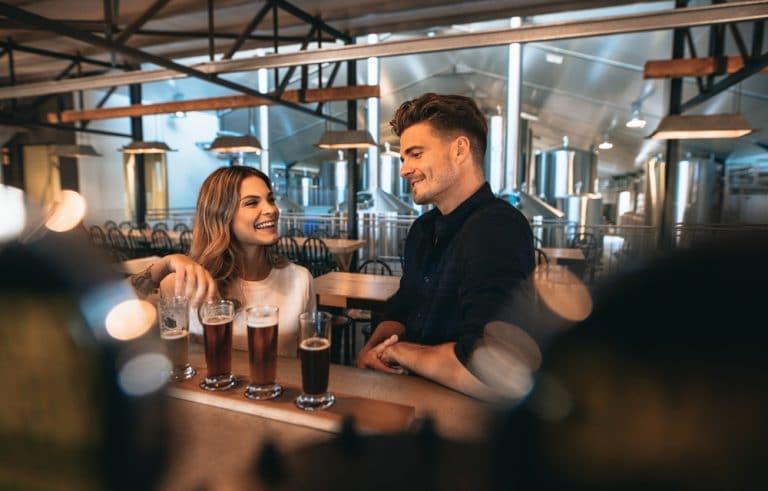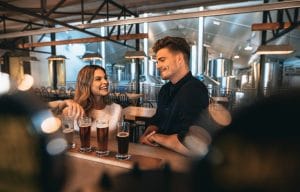 Starting a microbrewery is a challenging but rewarding endeavor. At the outset, you'll need to carefully select your equipment, choose the right ingredients, and develop a unique brewing process that sets you apart from your competitors.
You'll also need to create and perfect signature recipes, market your business effectively, and manage your finances well. But with hard work and determination, you can turn your dream of starting a microbrewery into a reality.
Whether it's crafting new brews for local craft beer lovers or experimenting with new ingredients around the world, having your own brewery will give you the opportunity to share your passion for great-tasting beer with others and make an impact in your community and beyond.
So if you're ready to take on this exciting challenge, grab your brewing paddle and let's get started!
Start Up A Microbrewery
Starting a microbrewery can be an exciting and rewarding endeavor. If you are passionate about beer and want to share your creations with the world, then a microbrewery may be right for you. To get your business up and running, there are several key steps that you will need to take.
The first step is to do some market research. You will need to make sure that there is a strong demand for craft beer in your area, as well as suss out any existing breweries or potential competitors who may pose a threat to your success.
Next, you will need to develop clear business goals and come up with a well thought-out marketing plan. Once you have built a solid business foundation, you will then need to focus on logistics–picking out the perfect location for your brewery and setting up the equipment that you need to take your vision from dream to reality.
With determination and hard work, it won't be long before you start seeing the fruits of your labor with sales and success of your own microbrewery!
A microbrewery is a rewarding business opportunity for someone who loves craft beer and wants to be part of the growing independent brewery community.
The following points should be considered when starting a microbrewery:
What skills are needed to run a microbrewery?
Does owning your own microbrewery earn you much money?
Tips and useful contacts for microbreweries
What skills do you need to run a microbrewery business?
When starting a microbrewery business, there are many skills and competencies that you will need to have in order to succeed. Some of the most important include an in-depth understanding of brewing techniques and processes, as well as meticulous attention to detail when it comes to creating unique recipes and developing innovative new products.
Additionally, you must be able to manage your operation effectively, including everything from logistics and inventory management to sales and marketing. Moreover, you will also need to keep up with trends in the craft beer industry so that you can stay competitive and continue growing your business over the long term.
Altogether, succeeding as a microbrewer requires a combination of creativity, hard work, and entrepreneurial savvy. Whether your goal is simply to brew quality craft beer or build a robust business with multiple locations, these are the essential skills that will help you achieve success in this increasingly vibrant and dynamic industry.
Despite Britain having its lowest alcohol consumption so far this century, beer sales in the UK are actually increasing, showing that Britain's appetite for craft beer and ales is not abating. As of October 2017, there are now over 2,000 UK craft breweries, the highest number since the 1930s! The ailing ale scene in the UK has been revived with microbreweries starting up across the country.
An accountancy firm's recent report shows that craft beer is on the rise as the number of new breweries grew by 18% last year and by 64% over the past five years.
These independent breweries are typically characterised by putting an emphasis on quality, flavour, and technique, as opposed to the bland, mass-produced beer pumped out by the large corporate distilleries.
Owning microbreweries seem like an idyllic lifestyle to many. It is wise to appreciate, however, that just because you enjoy drinking beer does not mean you will be a great home brewer. Before microbreweries can think of selling their product, owners spend years learning and perfecting their craft.
Rather than throwing caution to the wind and attempting to learn the complex skills of home brewing by yourself, you may want to take a short brewing course to learn the process from experts and save yourself costly mistakes. You can even study brewing at Heriot Watt University's International Centre for Brewing & Distilling if you have the time and inclination.
There's an old, tried-and-true method of brewing beer, but once you've got the basics down, you can start experimenting with taste and flavour. Craft beer has developed a vibrant and varied scene of unique and interesting brews thanks to the possibility of experimenting with unusual ingredients. To succeed in this industry, you need to create a unique brand and product.
While the beer industry is highly competitive, brewers share and support each other as well as offer advice and guidance to one another.
You must be patient, passionate and persistent if you want to open a microbrewery. Making beer is a rewarding and enjoyable process, but it is also physically demanding work that involves heavy lifting and a lot of cleaning.
How much does it cost to set up a microbrewery UK
The cost of setting up a microbrewery in the UK require an investment of at least £50,000, but varies depending on a number of factors, including the size and location of the brewery, the type of brewing equipment, and the amount of beer produced.
In some cases, the costs can be much higher, particularly if the brewery is located in an urban area or if it is equipped with state-of-the-art brewing equipment. Nevertheless, the cost of setting up a microbrewery is likely to be lower than that of setting up a traditional brewery.
And while the initial investment may be significant, the potential rewards are considerable. Microbreweries have become increasingly popular in recent years, and many are now generating healthy profits.
Create a website for your microbrewery business
When it comes to starting a microbrewery business, having an effective online presence is absolutely essential. At the heart of this online presence sits your website, which serves as your digital hub for marketing, sales, and customer interaction. In order to create a strong and effective website for your microbrewery business, you'll need to focus on several key elements.
One of the most important aspects of any website is the design. A well-designed site will not only feature quality graphics and user-friendly navigation, but it will also be optimized for all devices, including computers, smartphones, and tablets. Another important element is content – you'll want to include plenty of engaging product descriptions that highlight the unique flavor profiles of your brews.
To further promote engagement with potential customers, you might consider adding a blog or forum to your site as well as social media integration so that users can easily share information about your offerings on their own networks.
With a strong and effective website at the core of your microbrewery business, you'll be well positioned to attract and retain customers in this competitive industry. So why wait? Start planning today!
According to our research, these three website builders are frequently the best in the business.
How much can you earn running your own microbrewery?
The amount of beer you brew will have a great deal to do with how much you can sell. If you're in it for the big bucks, brewing isn't the business for you given the high price of beer duty.
You can raise your profile by merchandising if you have a strong brand image. Printed t-shirts or beer mats can be sold online as well as merchandise with your logo on them.
Attending or organizing tasting events is a good way to build a following and gain some exposure for your beer. You will also receive some honest feedback about your beer.
You can get an idea of the price you should set for your own beer by researching how other beers are priced. You need not just appeal to your target market's taste and brand image, but also to its price.
What laws and duty do I need to know about?
Commercially produced beer that exceeds 1.2% ABV must be subject to Beer Duty, and brewers must register with HMRC to obtain a certificate to brew. The Small Breweries' Relief scheme typically provides reduced duty rates to breweries producing less than 60,000 hectolitres of beer a year.
As production volume increases, rates decrease. For production volumes under 5,000 hectolitres, rates start at 50% of the maximum.
Rules and regulations
of microbreweries
The amount of beer you anticipate producing in a calendar year should be recorded in a Beer Production Account when you apply for registration.
Additionally, you will need both a premises and a personal licence if you plan on selling directly to the public on your premises.
Joining an association or a body that represents the political and public interests of the industry, and can offer networking and training opportunities, could be beneficial to you.
London Amateur Brewers holds monthly meetings for beginners and experienced brewers alike and is an excellent organization to join when first starting out. All attendees are encouraged to give each other honest feedback on each other's beers so they can improve.
As its name suggests, the Society of Independent Brewers (SIBA) represents the interests of UK's independent breweries. Under Gordon Brown, SIBA was the only organization to campaign for a progressive beer duty system for 21 years. A member of the organization must adhere to the organization's code of practice and by-laws to be eligible for membership.
SIBA also operates the Direct Delivery Scheme (DDS), in which it buys draught beer and bottles of beer from its 520 member brewers and sells them to 18 national pub companies. As a result, microbreweries have access to potentially lucrative trade opportunities that would otherwise be difficult to arrange.
Microbrewery tips and useful contacts
Remember:
You'll have to invest a lot of time, effort, and energy in brewing – it's time-consuming, physically demanding, and physically demanding
You're entering a highly oversupplied market, so you need a distinctive brand and product
Research, research, research
You must set your beer's price point so that it appeals to your target market
The setup costs will be double what you pay for the kit
Apply for finance in order to support your business
Useful associations
The Society of Independent Brewers (SIBA) represents independent breweries in the UK.
London Amateur Brewers holds monthly meetings for beginners and experts alike.
The Craft Brewing Association (CBA) promotes the art of homebrewing and organises tasting meetings at which others can taste test your beer, and offer advice and inspiration.
The Campaign for Real Ale (CAMRA) promotes quality and choice in the beer and drinks industry as an independent, voluntary advocacy group.
The British Beer and Pub Association (BBPA) promotes and protects the interests of Britain's brewers and pubs. The organisation, whose members account for 90% of the country's beer production, champions the needs of the sector and represents a diverse group of companies.
For London-based brewers, the London Brewers Alliance, formed in 2010, represents breweries in the M25 and promotes its members' commercial interests, as well as improving their brewing skills. Within the M25, membership is restricted to breweries that have been in business for at least two years.
The British Bottlers' Institute (BBI) serves as a point of contact for everyone involved in bottling, canning, and packaging drinks, food, and cosmetics.
Lastly, the Brewing, Food & Beverage Industry Suppliers Association represents all stakeholders in its respective industries, monitors legislative proposals, and organizes informal meetings for members.
More useful contact
Beer Duty: Government guidance on beer duty
The Home Brew Shop UK: Supplier of everything you need for brewing, including equipment and ingredients
ABUK: Used brewing and bottling equipment