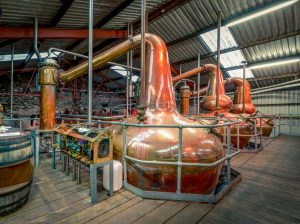 Microbrewery Finance is designed specifically for microbreweries and nano brewery enterprises in the UK.
Business finance for independent brewers and distillers make it easier than ever for you to access the capital you need to run and grow your expanding business.
One of the newest business sectors in the UK are microbreweries, and many traditional lenders cannot provide the funds you need.
We work across the entire market to find lenders who understand the challenges and potential of the sector, and can deliver the business funding you need within 48 hours.
Small Business Loan for Brewery
We have funded a number of micro-breweries and distilleries over the year with microbrewery small business loans. Brewers have used the funding to purchase additional stock and pay suppliers while awaiting payment from customers. We can typically approve and fund a business in as little as 48 hours. We are happy to consider any company that's been trading for at least six months.
A micro business financing loan allows you a convenient, low-cost way to finance your brewery or distillery business activities. This type of loan can be used for almost any business purpose, such as boosting cash flow, purchasing equipment, recruiting staff and covering unexpected bills.
A small business loan from one of our alternative finance providers or Government-backed scheme can be tailored to suit your individual needs.
While we do take a company's credit history into account, it's only one of the factors that we consider. If your company can demonstrate strong financial growth with a good spread of credit card payments, we may consider it for funding. Even if it has a less than perfect credit history. Our alternative brewery loans are free from personal guarantee and without credit checks.
Merchant Cash Advance for microbreweries
A PDQ cash advance for microbreweries is a way of lending against your future credit and debit card sales to use as cashflow within your business. It can be used as an alternative to business bank loans for many purposes. It is a short-term cashflow solution that can fill gaps to replenishing stock or purchase new equipment.
Once your brewery is operating and you are producing beer you may still be faced with a need for funding. Income will not come in from day one, and even when your operation may be selling in sufficient quantities to generate a profit, you may still face difficulties with cashflow. Customers may be keen to buy your beer, but slow to pay for it. Large retailers, in particular, may have long payment arrangements, which could leave you short of the funds you need to operate your business and to fund the next production batch.
This is where our merchant cash advance comes in to its own to financially support your business.
To qualify for a PDQ Cash Advance:
Must take card payments.
You have been trading for 6 month or more.
Your monthly card sales are at least £5,000.
The business must be based in the UK.
How our microbrewery finance works
We offer merchant cash advances to a diverse selection of small and medium-sized microbreweries, craft beer & nano breweries. Unlike a traditional bank loan, a cash advance from PDQ Funding for microbreweries does not come with fixed loan terms or set monthly repayments. Instead as a master brewer you will pay back your cash advance via a small, agreed upon percentage of your monthly credit and/or debit card sales.
This means there's no fixed monthly repayment to worry about, giving your microbrewery business financial breathing room when sales are slow and revenue is down. It also means you can pay back a larger amount of your cash advance during busy, profitable months.
There is no Hidden APR. We offer easy to understand terms and a repayment system that's designed with the needs of your microbrewery business in mind. Our merchant cash advance funding service offers a range of benefits beyond a conventional bank loan
Brewery startup financing
The UK government is providing UK brewery businesses with the chance of repayable funding by means of a start up business loan. Brewery start up business loans are personal loans designed to help new micro businesses begin trading. They were created to support would-be business owners who have struggled to secure  finance from traditional lenders.
They differ from small-business bank loans in that they are personal loans for business purposes. They are also unsecured, which means you don't have to use your house or any other asset as security to receive the money.
Start Up Loans for micro brewery are provided by the Start Up Loans Company, which is funded by the UK Government. You can borrow between £500 and £25,000, payable over one to five years, at a fixed interest rate of 6% per annum.
When you apply, you're paired with a dedicated business adviser, who supports you with completing your application form. If your application is successful, your loan comes with the option of 12 months of free mentoring.
Reasons to apply for a Business Loan for your Microbrewery
1. Expansion
If your Microbrewery business is doing well, you might find yourself needing to move to a bigger premise, expand your workforce – or both. Expansion can be expensive, and you may not have the required cash on hand to make it happen. PDQ Funding offer business loans you could carry out these expansion plans.
2. Purchase Equipment
You might be thinking about ways you can improve your business's daily operations for performance and productivity. Loans allow you to finance the specialist equipment that you brewery may need in order to do this.
3. Purchase More Inventory
As your brewery business grows, you need more high-quality products and services secured to generate revenue. Raising funds to do this can be challenging, which is why a business loan can really come in handy!
4. Training For Staff
It's important for a business to be competitive in order to grow as an brewing industry leader. Training and developing your small workforce is a good investment and will undoubtedly bring better results for your business in the long term.
5. Advertising
Promotion is particularly important for any microbrewery to gain recognition and successfully progress. It can be difficult to source new customers and clients. A business loan effectively allows you to invest in the advertising required to achieve this.
Microbrewery operating costs
Every microbrewery has operating costs, these need to be paid before a public house, restaurant, hotel or bar buys your product. Premises and equipment may be your most obvious initial costs, but you will need to take care of a large number of other costs before your microbrewery can start showing a profit.
Ingredients. Hops, yeast and malted barley are expensive,  but costs mount up when you buy for production.
Water and electricity costs can be substantial in a production operation.
Staff. You may need at least one staff member, and they will need wages, NI payments, auto-enrolled pensions and other costs.
Overheads. Business rates, insurance, certification will all mean a financial drain from the moment you launch.
Transport may be essential. You may need to deliver your beer over a long distance.
Marketing its no good making beer if no one knows you sell it!
Ready to apply
It couldn't be easier to apply for a alternative microbrewery finance.  Simply click the button below and complete our short application form. Once received one of our relationship managers will be in touch to guide you through the rest of the process. For more information on how we can help your microbrewery with finance feel free to view our website
Applying for a business loan or cash advance for your Microbrewery or distillery takes just a matter of minutes. Our dedicated account managers are on hand to help with anything you're confused about. If you need a hand navigating the application process, get in touch on 01246 233108.
Step 1:
Click to apply for funding. You will be redirected to a page where we will ask for more information about your business, including:
The name of your micro brewery
Number of years trading
Business company number
Your shop or stores average monthly card terminal turnover
Amount you are wanting to borrow for the business
Step 2:
The next step involves us asking a few personal questions:
Your title, first name and surname
Full address if registered in England and Wales
Your contact details, telephone and email address
Step 3:
Carefully read our terms and conditions, accept them and click 'get my business finance quote'. Your application will be reviewed quickly by one of our finance specialists.
Step 4:
Please expect a call and email from one of our dedicated account managers, this is to discuss your needs and any questions you may have in regards to your loan or cash advance agreement.
Step 5:
Carefully read through the terms of agreement and sign the relevant documentation ready to return to your account manager. Once the application form has been received funding can be in your account within 48 hours
Microbrewery Funding FAQ's
Is Microbrewery Finance easy to get?
Yes we fund businesses that have been trading for three months or more.
How much can my Microbrewery Borrow?
We advance between £5,000 - £200,000.
Is the Microbrewery a Loan?
It is a business loan alternative called a Merchant Cash Advance.
Is the Business Loan Secured?
It is not secured so your home and business premises are secured if anything goes wrong in the future. We will ask for a personal guarantee though.