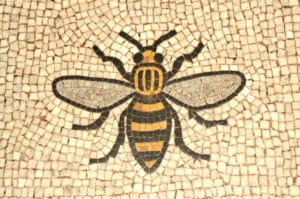 Merchant Cash Advance Manchester is a provider of alternative unsecured business funding to the businesses and SME's of Greater Manchester.
PDQ Funding has offer unsecured business funding to all types of businesses who use a card payment terminal. Alternative business funding solution with no APR or a fixed-term repayment this is what a merchant cash advance is about. 
Flexible monthly repayments that mirror the cash flow of your business, so you only repay when you take payments via your card payment terminal.
Unsecured Business Funding In Manchester
Unsecured Business Funding in Manchester is offered via our merchant cash advance product. A merchant cash advance are a quick, simple and easy alternative to conventional bank loans. You could receive a business funding of between £5,000 and £200,000, which you can use for any of your business requirements. A merchant cash advance is a funding option available to your business, the amount you can advance is based on your future credit and debit card sales. It's repaid flexibly via a pre-agreed percentage of the business' card transactions, usually about 15% per transaction.  So it will never interrupt your cash flow and late payments will never happen.
This funding product is ideal if you run a seasonal Manchester based businesses. If your cash flow isn't as strong in the quieter months, this financial product is perfect as you make repayments relative to your businesses income. The merchant cash advance is totally unsecured so your home will never be at risk. There are no restrictions on how you spend the funds. the working capital can be use it to expand the business, take on new staff, the list is endless.
Unlike business loans, merchant cash advances technically don't have an interest rate or a set repayment period. Instead, a percentage of all your credit and debit card sales is taken, until you've repayed the outstanding balance and the fee's which had been agreed.
Benefits Of A Merchant Cash Advance:
What are the benefits of using PDQ Funding for a Cash Advance:
Application takes minutes for £5,000 – £200,000 we aim to get a decision in 24 hours

Your business only pays back when you make a sale

Quotation of costs agreed upfront (no APR)

Top-ups available after 4 months

No hidden fees, charges or additional costs

No monthly late payment penalties

Just under 90% of Manchester businesses are approved for a merchant cash advance
How Does A Cash Advance Manchester Work
Greater Manchester businesses can take advantage of a financial product called a cash advance, this funding advances your business cash against future card receipts. Using future credit and debit card sales and you'll repay via a pre-agreed percentage of your future PDQ Machine transactions. The cash advance repayment is directly linked to card takings, the business will only make repayments on the cash advance when it makes sales via the card payment terminal.
Manchester based business can Qualify for up to 100% of its monthly card transactions. For example, a business that say on average takes £15,000 per month through its PDQ card machine, the company could qualify for an merchant cash advance of £15,000.
PDQ Funding are one of the largest Merchant Cash Advance companies in the UK. We pre-agreed a total amount of what needs to be repaid this is sent via a written quotation for your reference. To calculate this amount, we use a factor rate, starting at 1.15. The factor rate we use is subject to underwriting. Because you repay via a small percentage of only your future card transactions, you won't have fixed monthly repayments or a fixed repayment schedule. Merchant Cash Loans are available to business that have traded for the last six month or longer.
Example costs for a Merchant Cash Advance:
Monthly Card Machine Takings: £15,000
Cash Advance Amount: £15,000
Factor Rate: 1.2
Total aAmount Repayable: £18,750
Collection Rate: 12%
How Do Manchester Business Apply For A Cash Advance?
PDQ Funding offer flexible funding solutions for all UK businesses as well as business based in Manchester. We have funded the following Greater Manchester based businesses: retailers, restaurants, hotels, public houses, hairdressers, beauty salons, service providers.
Should you like to know more about Merchant Cash Advance Manchester and its costs, please complete the online enquiry form. Once we have received it a Manchester based funding solutions expert will contact you by return.