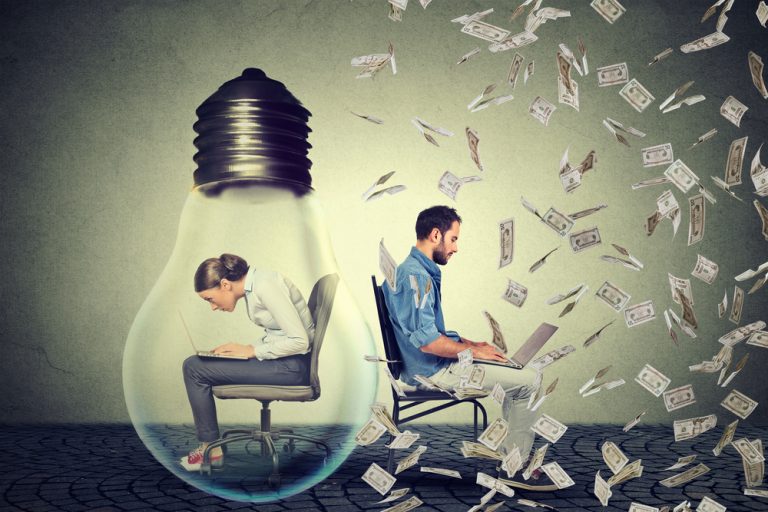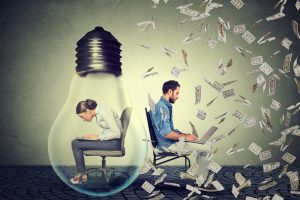 This guide will tell you everything you need to know about starting a limited company and help you to understand some of the differences limited companies have from sole traders.
What is a limited company?
The type of business structure that has its own legal identity is known as a limited company. This legal identity is separate from its shareholders and its directors. It'll even remain to be the case if it's run by just one person, whom acts as both director and shareholder of the business venture.
How to set up a limited company
In order to set up a limited company, you'll need to complete the following steps:
Name your business: When picking a name for your business, be sure to follow the conditions of Companies House so that your business' name follows the rules.
Choose your company directors: All limited companies must have an appointed director. It is not required that you have a secretary, though you can appoint one if you wish to do so.
Assign your shareholders: A limited company is required to have at least one shareholder. Be aware that a director can also be classed as a shareholder. People with significant control is defined by anyone who has voting rights or owns over 25% of the company's shares.
Keep your records: These include detailed records about the company itself, and accounting and financial records.
Register your new company through Companies House: When doing this you will be required to provide a registered office address. You will also be ordered to provide a SIC code that identifies the type of business you wish to run.
The differences between a limited company and a sole trader
You shouldn't confuse limited companies with sole traders as there are a few notable differences between the two. The key opposing fact is that a sole trader consists of a single individual whom is personally liable for the business. Whereas, a limited company is its own entity and can have multiple owners, allowing it to spread out the liability across a variety of people.
The advantages and disadvantages of owning a limited company
Here we'll quickly run you through some of the key advantages and disadvantages of being the owner of a limited company.
The advantages 
There are many upsides of owning your own limited company, so here's just a few examples of what draws so many people to them.
Limited liability
The limited liability that comes along with owning a limited company is what attracts so many people to starting their own venture. Having limited liability allows your personal assets to be protected, even if your business falls into debt. This means if your business starts to owe a large amount of debt, you won't have to hand over your house or car, etc.
Limited liability also allows business owners to choose to use their personal assets to pay off debts should they wish to do so. Therefore, if the situation arises and you need to use personal assets, you'll be able to make that choice for yourself without it being forced upon you.
Better tax efficiency
The limited business model is very popular right now, partly because of the fact that they are extremely tax-efficient. Of course, limited companies still pay taxes, but their rates can have a much greater level of flexibility. Limited businesses will normally take the maximum amount of profit that hasn't been taxed.
Treated with professionalism
The way that limited companies are treated in comparison to the likes of sole traders is often with a much greater amount of professionalism. As you are registered as part of Companies House, being the owner of a limited business model can look more prestigious to others in certain sectors and industries.
Also, as a limited company, your business name is in fact protected by the law. No other business can name itself what your company is called, so you instantly have a sense of uniqueness and individuality that allows you to begin growing your brand and business name.
The disadvantages
Unfortunately, there's a downside to everything, so we'll now take you through some of the negative aspects of running a limited company.
 Things can get complicated
Setting up and running a limited company can be quite a confusing scenario for new business owners, as it has a more complex business configuration compared to sole traders.
When compared with sole traders, it takes more steps to set up and requires registration with Companies Houses, which costs a small fee, requiring much more administration.
Extra costs come into effect 
More accountancy and administration work comes packed with a more complicated process. This sort of work will most likely be outsourced to ensure that it adheres to rules and regulations. Though, this could end up costing you more funds, as administration will likely result in the company having to pay fees to accountants or legal consultants.
 Lack of privacy
Your limited company will have to be registered with Companies House, which is accessible by anyone through the Companies House database, which is public. This database includes many details on all companies that are listed within it, such as company accounts, personal details and company structure, i.e. directors, shareholders and persons of significant control.
You don't have total control
If your limited company has other directors or other shareholders, you will have to accommodate their views and opinions during decision-making processes. The more significant share in the company that an individual has, the more influence they can dictate. If they have a more substantial share than you, they have greater ownership.
If you are the sole shareholder, this means that you own 100% of the company. Nevertheless, countless limited companies have multiple shareholders to aid in securing funding and to split the workload. So, as your company begins to expand, bringing on an additional shareholder may be necessary.
In summary
To conclude you can see the ups and downs of owning a limited company are vast and widespread. You may have to sacrifice a certain level of control over your venture and things can become complicated, but at the end of the day the risk might just be worth the rewards if you're willing to fully commit to your new business idea.