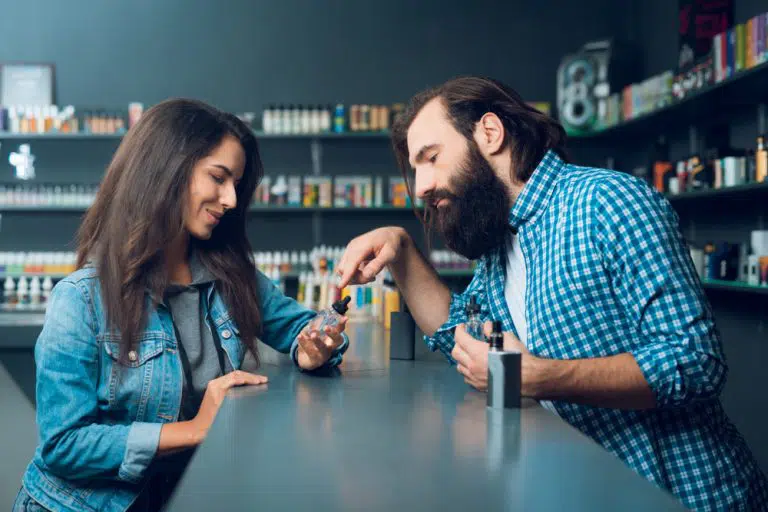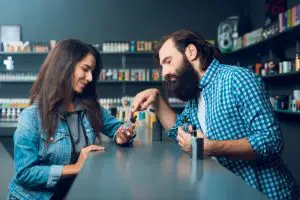 In the United Kingdom, vape shop businesses are booming. In fact, the number of shops has grown by leaps and bounds in recent years. This is due in part to the increasing popularity of vaping, as more and more people are looking for an alternative to smoking cigarettes.
However, it takes more than just a great product to succeed in this market. It takes careful planning and a solid understanding of business finance.
Vape shop owners need to be aware of the various costs associated with their businesses. These include the cost of goods, rent, utilities, and staff salaries. In addition, uk shops must also set aside money for marketing and advertising. With all of these expenses, it's essential to have a good handle on business finance in order to keep your vape shop afloat.
There are a few key things to remember when it comes to uk vape shop finance. There are many resources available to uk entrepreneurs, so take advantage of them. Always remember that there is no such thing as "easy money." Running a successful business takes hard work, dedication, and financial savvy. If you can keep these things in mind, you'll be well on your way to running a successful vape shop in the UK.
How to finance a Vape Shop
As the popularity of vaping continues to grow, many people are looking for ways to start their own vape shops. However, funding can be a challenge. Traditional bank loans can be difficult to obtain, and private investors may be reluctant to invest in such a new and relatively untested industry. One option is to seek out grant money from state or local governments.
Some communities have programs specifically designed to support small businesses, and these can provide the seed money needed to get a vape shop off the ground. Another option is to crowdsource funds through platforms like Kickstarter or Indiegogo. This can be a great way to build excitement and momentum for a new business while also raising the necessary funds. With some creativity and perseverance, it is possible to finance a successful vape shop.
Types of finance available to Vape shops
The different types of finance available to vape shops in the UK include:
Merchant Cash Advance for Vape Shops
A merchant cash advance (MCA) is a type of funding used by vape shop businesses to get quick access to cash. Unlike a traditional loan, an MCA is not repaid with fixed monthly payments. Instead, the lender gets paid back through a percentage of the business's daily credit card sales. This means that businesses only have to make repayments when they're actually bringing in revenue, making it a more flexible option for companies with fluctuating or seasonal income.
And because there's no need for collateral, MCAs can be easier to obtain than traditional loans. However, they also tend to come with higher interest rates and fees, so it's important to compare offers from multiple lenders before deciding on an MCA. When used wisely, an MCA can be a helpful tool for businesses in need of quick cash. But like any financial product, it's important to understand the terms and conditions before signing on the dotted line.
A few benefits of a Merchant Funding for a Vape shop.
A solution for growing businesses to access funds
Funds are available from £5,000
Small percentage of your card takings are used to repay the advance
Variable daily payments as they are based on a percentage of takings
Available to sole traders, partnerships and limited companies
A simple and quick method of accessing capital
Flexible service
Dedicated account managers
Business Loan for Vape Shop
An unsecured business loan for Vape shops are a type of financing that does not require collateral. This can be a good option for businesses that do not have the asset base to secure a loan, or for those who want to avoid putting their assets at risk. Unsecured loans can be more difficult to obtain than secured loans, and they typically come with higher interest rates.
However, they can provide much-needed capital for businesses that may not otherwise qualify for financing. When considering an unsecured loan, it is important to carefully review the terms and conditions to ensure that you are comfortable with the risks involved.
Borrow between £5,000 to £300,000 with terms of up to 60 months.
Top-ups and repayment holidays come as standard and no penalty for early repayment.
Apply online in less than five minutes and get a decision.
Get a business loan tailored to your businesses needs and deal with a dedicated contact throughout.
Outstanding customers, being one of the UK's Best Business Finance Provider
Start up loan for Vape stores
With starting a vape store in the UK becoming increasingly popular, many entrepreneurs face the difficult task of finding financial stability to launch their business. A start-up loan is a great way to fill that gap, giving rise to a range of new opportunities for those wanting to dive into this exciting and fast growing industry. Whether you need funds for short or long term projects, starting a vape store could be made easy with these kinds of loans – offering entrepreneurs a chance to realise their potential and make their dreams into reality.
You can apply for a start-up loan to help fund your business ideas:
Borrow up to £25,000
Fixed interest rate of 6% p.a.
1 – 5 year loan repayment term
No set up or early repayment fees
Will my E-Cigarette Shop qualify?
Vape shop loans come without reams of criteria. It takes less than five minuted to apply for an unsecured small business loan if:
You're a limited company or LLP
Your business is based in the UK
You've been trading for at least six months
You have a minimum monthly turnover of £5,000
Sole trader and non-limited partnerships with four partners or less, can borrow a minimum of £25,000.
Applying For Vape Shop Finance
If you think we can help fund your Vape shop or stores growth, simply follow the instructions below.
Step 1:
Click to apply. The first part of the application involves finding our more about your vape business, including:
The trading name of your business
The number of months or years the business has been trading
Your business' average monthly turnover
The loan amount you are looking to borrow
Step 2:
The next step involves disclosing your personal details, please be ready to provide:
Your title, first name and surname
Position in the business
Contact details
Step 3:
Carefully read through the terms and conditions and click 'get my quote'. From here your application will be reviewed by one of our business finance managers.
Step 4:
Please expect a call and email from one of our dedicated account managers to discuss the terms of your loan agreement.
Step 5:
Carefully read through the terms of agreement and sign the relevant documentation ready to return to us. From there you will be able to access your vape shop business finance with access to funds in your account in just 24 hours.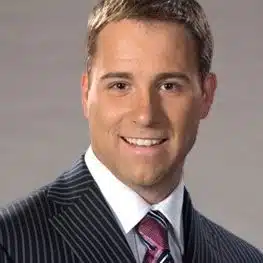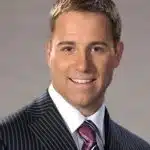 Lee Jones is a seasoned Business Finance Specialist with over two decades of invaluable experience in the financial sector. With a keen eye for market trends and a passion for helping businesses thrive, Lee has become a trusted advisor to countless organizations seeking to navigate the complexities of finance.