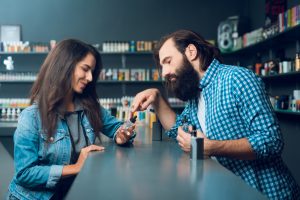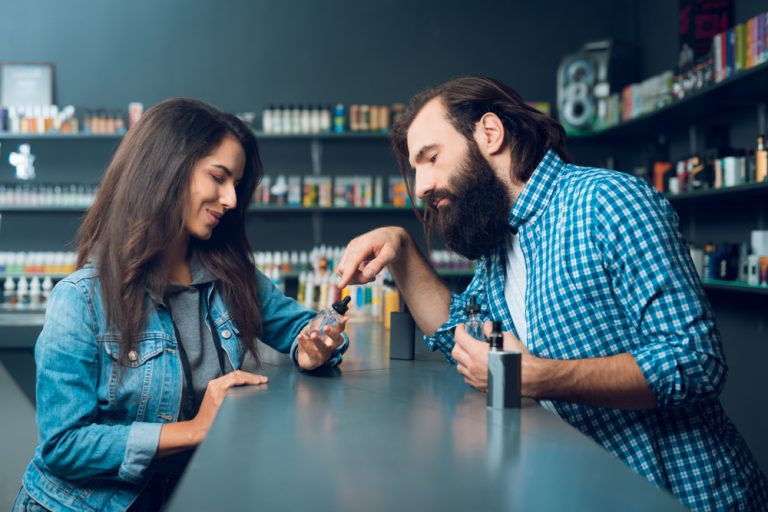 A Vape Store Business Cash Advance is an alternative way to raise finance to help grow and support your business cash flow. Your shop can borrow from £5k up to £200k for any purpose and pay back through future credit and debit card sales.
It's unsecured, there's one clear cost that you agree and there's no nasty hidden fees. Vape stores are perfect for this type of business finance.
Business Finance for Vape Shops
Your may need capital to help your vape shop business bridge a gap in funding, aid cash flow or help your business to grow then a simple business loan may be the solution for you. Business loans offer a quick and flexible method of accessing funding that can be secured or unsecured.
Alternative option for funding is the unsecured business loan, which can be granted within one working day. It doesn't require security to borrow against, and is a better solution for short-term business plans, such as purchasing inventory, refurbishment or investing in an advertising campaign to boost sales. This business finance for Vape shops is perfect for businesses that have traded for 12 months or more.
How much would it cost? It starts at 2% per month and is based upon your business credit score.
Fast Business Loans for Vape Shops
The future for small businesses relies on being able to access capital for financing future growth. We are dedicated to providing quick and simple finance for E-Cig stores and Vape Shops that want to boost growth. We add one charge when you borrow and every repayment means that your loan balance reduces.
We have devised cutting edge technology to support our UK decision team which provides you, our customer, with fast lending decisions tailored to match your business's drive to growth. So if your business experiences an unexpected emergency or you are looking for funding options to take your business to the next level, talk to us about how we can help.
Fixed, affordable monthly payments
Established Vape shops can secure business finance of £5,000 to £200,000 and pay back over 6 months to 18 months. There are no fees for full early repayment, so you can pay off your vape business loan in one go and you'll only pay interest on the time you borrow.
Merchant Cash Advance for Vape Shops
A few benefits of a Merchant Funding for a Vape shop.
A solution for growing businesses to access funds
Funds are available from £5,000
Small percentage of your card takings are used to repay the advance
Variable daily payments as they are based on a percentage of takings
Available to sole traders, partnerships and limited companies
A simple and quick method of accessing capital
Flexible service
Dedicated account managers
UK based support team
Merchant Cash Advances are an ideal solution for Vape businesses that want to grow but need additional funding. These type of alternative funding loans offer funding of £5,000 or more and the repayments are variable based on the income you make on a daily basis through your card machine. They take an agreed percentage which means on quieter days you will pay less, making it an affordable solution.
PDQ Funding offers its merchant cash advance loans to e-cig store and Vape businesses that are based in the UK and take a minimum of £5,000 in monthly card payments. This business finance product is available to sole traders, partnerships and limited companies that have been trading for at least six months.
Will my E-Cigarette Shop qualify?
A merchant cash advance is a relatively new business finance product for Vape shops. Whereas part or all of a business loan may be secured against your personal or company assets, a business cash advance can be seen as safer as it is based solely on a percentage of your future revenue. There are no fixed term or monthly repayments so late payments simply aren't possible, which is helpful if your cash flow isn't consistent from one season to the next.
Getting approved for a business loan can take time with some finance providers as your application goes under review. A merchant cash advance is often a quicker alternative – apply online and we'll get back to you within 24 hours.
There are typically less borrower requirements too. We don't need to see detailed business plans, whereas most banks will with a traditional business loan. This means even if you have been rejected for a business loan, you could still get a business cash advance
Applying For Vape Shop Finance
If you think PDQ Funding can help fund your Vape shop or stores growth, simply follow the instructions below.
Step 1:
Click to apply. The first part of the application involves finding our more about your vape business, including:
The trading name of your business
The number of months or years the business has been trading
Your business' average monthly turnover
The loan amount you are looking to borrow
Step 2:
The next step involves disclosing your personal details, please be ready to provide:
Your title, first name and surname
Position in the business
Contact details
Step 3:
Carefully read through the terms and conditions and click 'get my quote'. From here your application will be reviewed by one of our business finance managers.
Step 4:
Please expect a call and email from one of our dedicated account managers to discuss the terms of your loan agreement.
Step 5:
Carefully read through the terms of agreement and sign the relevant documentation ready to return to us. From there you will be able to access the funds in your account in just 24 hours.