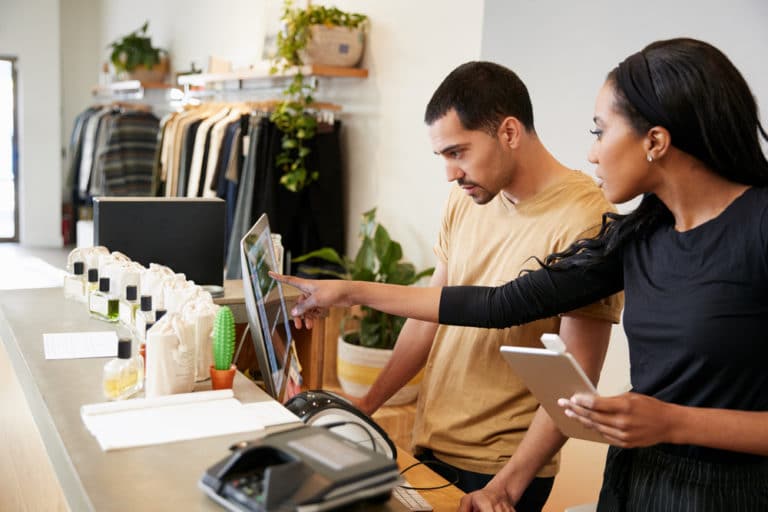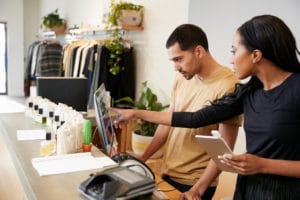 If you are searching for business loan for your clothing shop or store in the UK, then you have come to the right place. We offer financial lending a little differently, we help clothing shops reach their goals with our alternative funding options.
Meaning our funding is simple fast and effective without the need to jump through hoops with your High Street bank ever again! The alternative funding options we offer have helped so many business owners like you to grow their businesses.
A Business Cash Advance for clothes shops, or fashion stores is a fast and flexible way to raise finance for your business. As a store or shop owner you may have already tried your local high street bank for a traditional business loan.
The process you may have found out is lengthy and the outcome may not have been the what you have expected. So what is the answer?
Business Loan for a Clothing and Fashion Stores
PDQ Funding understand that there can be no one-size-fits all when it comes to business funding. Our aim is to offer tailer made business finance. When it comes to clothing & fashion stores, there is a necessity to be flexible. We know that the requirements of children's clothing store will be different to an outdoor leisure shop. This is why our business loans for your shop will need to tailor the cash-flow of your business, with its up's and downs of the seasonal cycle.
Clothing and fashions store owners suffer for being approved for businesses loans for retailers due to in part having to purchase stock six months in advance. The process for applying for finance can seem a daunting one. The first port of call for fashion store business owners wanting to lend money is their local High Street bank to apply for a business loan.
Our research shows that when businesses want to grow and expand their business this is their number one choice for lending. Traditional bank loans are not easy to get as most store owners find out for themselves. The banks lending criteria and requirements for borrowing bank are at best extensive, should you find yourself with a less than perfect credit score and no security (usually your home) to offer, exceptions to get accepted to be passed for the loan will be low. Any high street bank statistics will show loan approval rates are low.
Finding the right type of finance your business should not be hard work. Having an idea of the amount you require usually starting at about £5,000 and what repayment terms you require before applying. Once you established a few questions you need answering next is to find a lender like ourselves. We are happy to talk to you about our finance support solutions for your business.
Why choose a business within the fashion industry?
The fashion industry is huge in the UK and peaks a vast amount of interest from audiences of all age ranges. That is why it can be such a profitable market if you can crack into it effectively. In the UK alone, there are around 550, 000 people employed in a fashion role and while most of them are shop-based retail workers, employees can still fit into a vast array of sub-markets within this industry.
A major upside to starting a new clothing or fashion business, or continuing to grow a developing one, is that many people will want to work for you that are passionate about your brand. The fashion market appeals to all different types of people, regardless of age or gender. This is a major strength because finding a passionate workforce to back up your company with can prove difficult at times.
The current four biggest brands in the UK to take inspiration from, in terms of market capitalisation, are:
Burberry – 10 billion dollars
Next plc – 7.16 billion dollars
Marks and Spencers – 6.18 billion dollars
ASOS – 6.18 billion dollars
Burberry is obviously well known for it's global sales base and has huge marketing campaigns all around the world. It's perhaps the biggest name in the fashion world and therefore, it makes considerably more money than its closest competitors.
Next is the biggest example of UK based success in the fashion high street market. It also does incredibly well in an online space and has managed to capitalise well on both public shopping trends.
Marks and Spencers are a staple of the British high street and even though they've had recent struggles compared to years before, they're remaining well ahead of their competition when it comes to physical store purchases.
ASOS is a fantastic example of how online-only business ventures can work incredibly well, boasting annual sales of more than £1.8 billion, by selling products from over 180 different fashion brands.
Pop-up temporary locations
Pop-up locations are a business format that is becoming much more common across the UK boutique, fashion and clothing market. This is because it's less of a risk to use a pop-up style business strategy that is temporary, rather than buying or renting a permanent location to sell your goods in. Another strength pop-ups posses to the businesses that give them a try is the fact that it can be used as a trial period for online companies that want to see if a physical shop would work for them, or even help them to spread the word with a temporary promotion.
Merchant Cash Advance for Clothing & Fashion Shops
A merchant cash advance from PDQ Funding is designed to work with your business growth, it mirrors your cashflow, thus enabling you to receive the cash you need now to help your business flourish. The repayment schedules are designed to integrate into your businesses monthly income. This will reduce the chance of your business being sacked and overloaded with debt.
Quick approval for this product is subject to your businesses turnover performance rather than your credit score.  Using your previous six months merchant card payments statements to get an idea of your average total monthly card payments.
Need to know more about a merchant cash advance:
Online application takes just 10 minutes to get a lump sum of £5,000 – £200,000
Cash advances are provided in exchange for a percentage of your future monthly credit card and debit card transactions.
A merchant cash advance is an unsecured quick cash injection that comes with no APR
Poor & adverse credit score, you can still be apply to be accepted
Is My Clothing Store Eligible For A Merchant Cash Advance?
If you meet the following criteria you will be eligible for a merchant cash advance:
Your business is registered in the UK.
The business can demonstrate a trading history of 6 months or more.
A minimum turnover of £5,000 in credit and debit card transactions per month.
What Documentation is Required:
Documentation that supports your application will be required after you have completed the online application. The following supportive statements are needed:
Merchant Account translations statement (6 months)
Business bank statements (3 months)
How To Apply for Funding
Applying for a business loan or cash advance for your clothing store or fashion shop takes just a matter of minutes. Our dedicated account managers are on hand to help with anything you're confused about. If you need a hand navigating the application process, get in touch on 01246 233108.
Step 1:
Click to apply for funding. You will be redirected to a page where we will ask for more information about your business, including:
The name of your clothing store or fashion shop
Number of years trading
Business company number
Your shop or stores average monthly card terminal turnover
Amount you are wanting to borrow for the business
Step 2:
The next step involves us asking a few personal questions:
Your title, first name and surname
Full address if registered in England and Wales
Your contact details, telephone and email address
Step 3:
Carefully read our terms and conditions, accept them and click 'get my business finance quote'. Your application will be reviewed quickly by one of our finance specialists.
Step 4:
Please expect a call and email from one of our dedicated account managers, this is to discuss your needs and any questions you may have in regards to your loan or cash advance agreement.
Step 5:
Carefully read through the terms of agreement and sign the relevant documentation ready to return to your account manager. Once the application form has been received funding can be in your account within 48 hours
If your are a fashion or clothes store business owner looking for cash to buy new season stock, you can borrow up to £200,000 today. Simply pay back as you earn. Get a cash advance quote today.