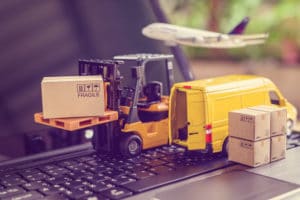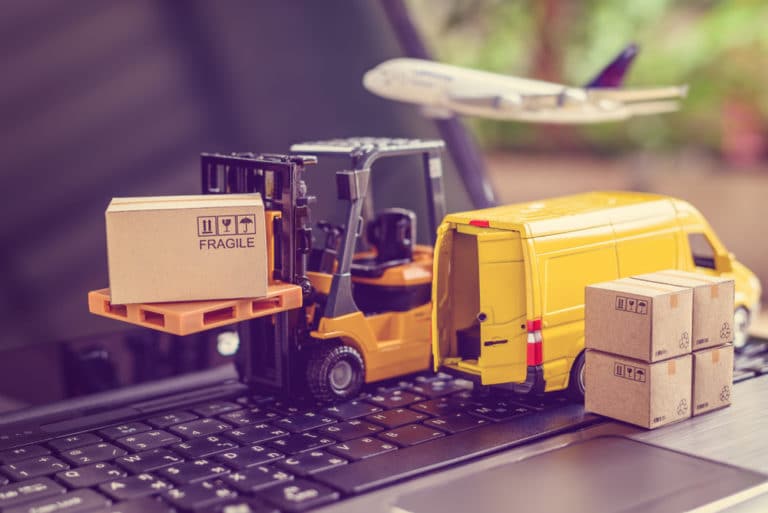 eCommerce, for those of you that are unaware, can also be known as electronic commerce or internet commerce and basically refers to the selling of goods or services using the internet, as well as the transfer of money and data to execute these transactions.
As the owner of a retail business, you need to heavily consider what eCommerce platform you'll be putting your products up for offer through. It is a key factor for any website or online business that actively sells products to customers and consumers, so getting this right is essential.
That's why we've decided to go to the trouble of breaking it down into a top ten list for you. As you make your way through the list you'll notice that different systems work for different types of retailers and websites, so make sure you're paying attention to what platform offers what.
What are the top 10 UK eCommerce Platforms?
Check out our list below and decide for yourself what the best fit for your business would be within the online selling world of eCommerce:
Shopify
If you've bought items online before you've likely already heard of Shopify. It is probably the most commonly used eCommerce service, thanks largely to its accessibility. If you are a new or small business with a lower order volume, then Shopify will enable you to quickly launch and design a modern looking eCommerce website. Shopify is also known for its quick page load time and offers one click selling tools to boost your sales, which is similar to one click buying feature commonly found on websites such as Amazon.
BigCommerce
BigCommerce is a platform which was designed with business models of all sizes in mind. Both small start-ups and global international retailers such as Nature and Toyota have previously utilised BigCommerce and continue to do so. This service offers high-level security, various fulfilment partnerships and market-leading uptime figures. The platform is set to be scalable, in order to grow as your business grows, with flexible features and pricing in line with the size of your store. So, as your company grows larger, so can your presence through the use of BigCommerce.
Magento
Magento is an open-source eCommerce platform, written in PHP. While it is one of the most popular eCommerce systems in the network, it isn't as quick to launch as a basic Shopify store. Though, this more complex barrier to entry is made up for with a wide variety of features. For example, stores can offer discounts and create sale events, recurring payments and unlimited product listings. The even better news is that for smaller stores Magento is free, however if you are a large business you will need to pay for use of the platform. More details of business sizing and the pricing that comes along with it can b found of its' website.
WooCommerce
Have you used WordPress before? Perhaps to build the website your business uses today? If so,  WooCommerce could be the ideal choice for you. The WooCommerce plugin can be linked to a WordPress website and even includes its own shopping cart and secure payment processing system. It is also one of the only free eCommerce platforms available today, making it a valuable, cost-effective option for many business start ups.
Squarespace
Taking full control of how your website looks and having the freedom of design left completely to you is what  Squarespace specialises in. If you're a creative type and want to give your business a unique look, this could be a great option for your online retail store. The drag and drop templates are ideal for stores with small product numbers and it can support SKUs as well as product variants.
Wix
If you are the owner of a start-up business, you should consider looking at Wix, which offers quick and easy store design. There are a variety of themes to choose from, so you can get started quickly. Although, it isn't a platform that allows for much growth, due to its basicity, so as your business grows you may need to make a shift to a completely different service, which can offer you more complex features and allow you to make advancements to your company. Think about converting to Magento after you've pushed Wix as far as you can. By that point you'll likely be well on your way to becoming an eCommerce master anyway.
Big Cartel
If you're the owner of a rather unique business model, one that specialises in art or handmade products for instance, the Big Cartel platform is probably designed for you. You have a decent variety of set themes to choose from, although it is possible to code and develop your own to create a design that's more reminiscent of your own company. The features include inventory tracking, sales statistics information and product promotions.
Salesforce Commerce Cloud
You may not have heard of Salesforce Commerce Cloud because you're more familiar with its previous name Damandware. This particular platform is a member of the Salesforce range and can integrate with their other products such as marketing tools and CRM, which is a useful feature for any online retailer. The platform is more expensive than most other options, meaning it'll likely only really be suitable for those among us that are more used to the other salesforce products, as they'll be able to use the handy integration features and pack it all together with more efficiency.
Volusion
Volusion is designed for new online retail shops and stores, and that is why it features a tiered payment system, so as your business grows, the payments you have to make will also unfortunately grow while using this platform. Though, Volusion offer some great free templates and the help centre offer advice and assistance with on-boarding, etc. While the site offers some basic store features, the standout points are the subscription and recurring payment systems you can put into place here.
Weebly
Weebly has many similarities to Wix in terms of what it can offer online retailers, with a variety of easy to design templates for basic eCommerce websites. There are some great features on offer here, such as email tools and the like; though, Weebly lacks some of the SEO features offered by other eCommerce services.
Funding a eCommerce Business
Like every retail business, you still need the cash to buy more stock and meet your businesses obligations such as wages, tax and other bills. This is where we step in! any business that takes card payments or take payments via their eCommerce site can apply for business finance. Our eCommerce business funding allows advances of between £5,000 – £200,000, to see how much your business can generate by way of our merchant cash advance product, simply complete the online enquiry form.
Your unique business
Choosing the right eCommerce platform really comes down to what type of business you run and what size that business is. If you expect a lot of future growth from your platform, that may impact your decision making as well.
It really does come down to the individual needs of your business and the budget you have to work within. If you lack the time or in-house skills to design your own store, there are many developers who can design effective, modern websites using these platforms for you, so don't be afraid of seeking help where you feel you need it.