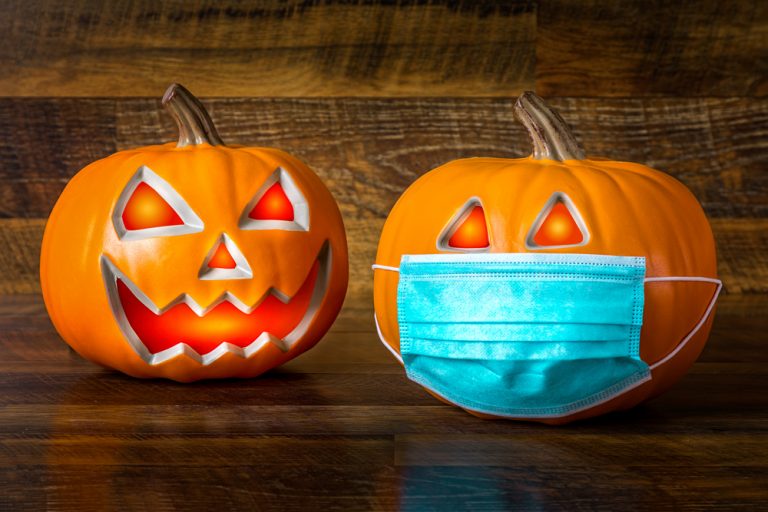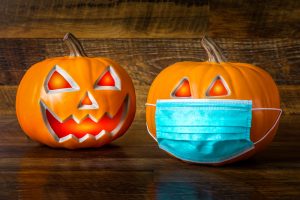 We're at that spooky time of year once again and though the Coronavirus pandemic may well have altered your personal plans for Halloween, your small or independent business can most certainly still use it to your advantage.
You can promote and market your business around the Halloween period to great effect, so don't miss this rare opportunity that only comes around once a year.
Below you'll find our top tips on marketing your business this Halloween; this time can be used to your business' advantage, even during the Covid-19 pandemic. You may not be able to go trick or treating this year, but you can still maximise your business potential by following these helpful tips and tricks:
Offer halloween promotional items
The vast majority of businesses can offer Halloween-themed variants of products items they normally sell, or services they usually offer. By beginning to sell products that are based on Halloween will instantly identify your customer base to a level of novelty which they'll find especially pleasing and satisfying this year, as people have been starved of that level of enjoyment, due to the ongoing issues surrounding the pandemic.
Here's a few example ideas for you to think about:
Bakeries can offer items such as ghost or witch cookies and cakes, so let your creativity get the better of you
Restaurants, pubs and bars could offer Halloween cocktails and other drinks that have been renamed/rebranded to fit into this time of year
Florists could offer flower arrangements and decorations that heavily feature the colours orange, black, green and purple
Gyms could offer their usual fitness classes, but instead of the usual music being played they could create a playlist that features a lot of Halloween songs, etc.
Whatever your business is you could at least have your staff members partake in fancy dress and embrace the Halloween period in a bigger way than usual.
Online businesses can update their websites
An extremely simple way of marketing your business around October 31st is to update your company website's front page or home page, by making it Halloween-themed. You can update the colour schemes you've been using to the traditional Halloween colours for a couple of weeks towards the latter half of October. This is a simple touch that will likely get your audience engaged, particularly people that visit your business regularly, who will notice any updates and appreciate them more than others may.
Digital marketing should be at the forefront of your creative mind when looking out for new ways to create extra attention around your own business ideas.
Make the most of your social media accounts 
The social media pages attached to your business should be wisely utilised around holiday seasons, such as the Halloween period itself. By creating posts that link to Halloween, you're likely to see more engagement from new users in October, because Halloween will always be a trending topic on the internet every time it rolls around. You see, Halloween marketing shouldn't only take place in stores or websites, but rather through the entirety of a business' core when they're trying to maximise sales and levels of consumer engagement around it. Marketing ideas can come in all shapes and sizes, but if you want to truly muster up that Halloween spirit within your company, don't forget to put the word out there, via your socials.
Social media is one of the best ways to capture potential customers of the future, so just as long as you're posting about things that will engage with their personal interests, such as Halloween throughout October, you're doing the right thing for your business.
Around this time of the year you should focus your efforts on Instagram posts, or other social media websites that can create interactions between the business and its consumers. You could have polls and other kinds of voting activities on Twitter, interactive stories on Instagram and heavily-utilised comments sections under Facebook posts. Social media accounts are free so if you own a small business, make sure it has them and get them posting actively in order to connect further with your audience.
Local business events
You can still organise or take part in events that bring the local community together; this is something many people may be interested in as they've not had these kinds of opportunities for the larger part of 2020. Sure, you'll have to abide to social distancing guidelines, but it isn't like that's not something we're all used to doing by now. This is the perfect time of year to get everyone together and put your own business venture at the centre of the attention.
Hosting an event that causes a lot of foot traffic may be the perfect replacement for any Halloween party that has had to be cancelled this year. So even if it means arranging a pumpkin patch event where people can purchase pumpkins, or a series of market stalls throughout your high street that are selling Halloween themed products from your business, make sure it's got your company's name attached to whatever it ends up being.
Decorate your business premises 
This may seem like a really obvious one and you may be left wondering how this could help you out at all. Though, it very likely will help your business to flourish around this time of year, even if you're based in an office space. Still confused as to why? Well, by placing decorations around the office (or wherever your place of work may be located) you'll likely help in raising the mood of your staff members, as they'll see an effort has been made in the place that they work, and thus will either work harder or just generally be more interested and engaged in their daily tasks.
This will help you, the business owner, in the long run as you'll have a place that fits in with the time of year, but you'll also, more importantly, have a team of staff members that are better equipped, with far better attitudes, to completing the work you've laid out for them to do.
Marketing ideas that will help scare up sales
Here are a handful of marketing ideas that will help you to make the most out of Halloween 2022 and beyond, as a small business venture. We have tried to include examples where possible:
Launch a themed social media marketing campaign 
We may have already touched on social media, and the changes you can implement around Halloween, but you can really make the celebrations around 31st October special by going the extra mile. Keep in mind that this is a far smaller holiday than the likes of Christmas, for instance, and as such you will not need to let this event completely take over.
Rather than turning each and every single one of your posts into a Halloween-themed piece of content, you can simply create a set number of posts specifically aimed at the yearly event. Remain aware that you should already be performing similar activities in response to other annual holidays, so if not, it is time to change your ways.
Throughout October each year, try to develop a couple of themed social media posts every week. This way you can stay connected with your target audience but avoid overwhelming them with repeated content that they eventually become sick of seeing.
Trick or treat? Get your content to fit your business
Here's a few different examples:
If you run a hardware store, or sell camping supplies as your main product, you can have some fun with your audience and post jokey content all month long. Humorous content is normally appreciated around this time of the year, so speak about how the items you sell will help to keep you away from the likes of zombies, vampires, and ghosts.
Does your small business venture supply customers with stationery or crafts? Then video content may be the way to go. Showcase some tutorials on how to make your own costumes or carve pumpkins. The spooky season is all about creativity, which will work perfectly with this type of business model.
Running a bar or pub comes with its own unique set of challenges during this time of year, but you can still cease the moment and make your mark on the creepy events. Offer cocktails that are unique to this time of year, or just add a Halloween twist to some of your current drinks. You can always add the recipes to your social media feed for followers to access and enjoy.
Are you a grocer? If so, you should fill your social media outings with recipes for Halloween snacks, such as ghost cookies, or pumpkin-based products. You could run a competition online for the best pumpkin carvings to get your followers involved with the spooky antics.
While running this social media campaign, tell your audience about any promotions you are currently running. Keep in mind that your number one priority should always be making profit and generating as much revenue as possible.
Add some spookiness to your mobile app
If your business often generates cash through customers using an online application, times such as Halloween make for the perfect opportunity to release an update. This will keep your mobile app in the minds of the consumer and remind them that you still have plenty of new things left to offer them.
Try not to restrict yourself to only adding Halloween components into the actual application, also consider giving your app's icon a subtle Halloween look as well. A little change to your application symbol could assist it in standing apart on mobile phones, provoking customers to open it and perceive what else is new.
Obviously, you shouldn't just change the appearance of your application. You ought to likewise carry out Halloween-related offers, advancements, and content updates. Halloween-themed content that you share through email or social media can likewise be adjusted for your versatile application, alongside any advancements you are running overall.
However, in the event that you likewise need to drive mobile-app-specific business, incorporate unique offers or advancements that are only accessible through your application.
You can take inspiration here from apps currently available on the market that have been doing similar things for years. If you analyse the behaviour of gaming applications, such as the highly popular Candy Crush, you will notice that during the Halloween period, the app is almost reinvented. Could this also be a wise move for your business' application to enforce? The answer is likely a resounding 'yes'.
Launch products that are only available around Halloween
This advice may have come a little late in the day (or in the dead of night) for you to act upon this year, but you should keep it in mind for the Halloween's still to come. Many brands, perhaps most notably sweet and chocolate companies release Halloween pack and varieties each year.
It does not need to be a completely unique item that is select to your business, but rather it should be something that you can customise. Nor does it need to be a collectible of some kind. The Pumpkin Spice Latte Starbucks launched in 2003 isn't a Halloween-connected limited product – it is a fall-specific item – however it is only accessible from September until December every year.
Likewise with numerous other limited-release items, it has additionally turned into an exceptionally famous thing, selling more than 200 million units throughout the past 15 years.
Do you have an idea that could be the next big thing closely associated with the autumnal and winter months? If so, the time to start developing it is now, then you can have the product idea and design ready to go the next time Halloween rolls around.
Thank your customers the Halloween way 
Fang you for your order. Yes, it may sound a little cheesy at first, but the Halloween season is all about having fun and giving your customer base a giggle will go a long way in getting them on your side around this time of year. As the nights draw in, it helps to warm people's hearts and dish out the cringey laughs.
You could try attaching some of the following phrases and taglines to your emails during October:
Our New Sale is Fang-Tastic
No Tricks Only Treats
Fangs For Being My Client
Witching You the Happiest Halloween Ever
We Are Having a Scary Good Sale
Make Sure to Check This Out
You can come up with your own (which will likely be better than ours), but just remember to have fun with it. Creativity is at its most vibrant during Halloween, so your client base will certainly appreciate your efforts.
Take new approach if you aren't capitalising on spooky season
The vast majority of holidays we celebrate each year revolve around family, friends, and loved ones, however Halloween is all about fun. From small kids going out and trick or treating to adults getting spruced up for a more grown-up Halloween party, it's an occasion everybody can find enjoyment in.
Furthermore, recollect this for future Halloween marketing ideas: the essential point is to increase sales and advance your brand image, however being too obvious in your methodology won't win you any fans.
Furthermore, just because you're a small business doesn't mean you ought to overlook the Halloween promoting efforts dispatched by larger companies and conglomerates.
You probably won't have the assets or the budget that they do, but you can take inspiration from their actions and attempt to replicate the good fortune they towards the end of each year. If your business can make more money around holidays such as Halloween, then it should be doing everything in its power to achieve it.
Still need a helping hand?
This year has been incredibly difficult for business of all shapes and sizes. If you're continuing to struggle financially during the Coronavirus pandemic, understand that you're not alone. The team here at PDQ Funding are here to help out any small businesses that need an injection of cash to either get back on track, or advance to the next stage.
PDQ Cash Advance is most commonly known as a Merchant Cash Advance or business cash advance but what does this type of business finance mean? Merchant cash advance loans are becoming increasingly popular within the UK for small businesses. so we've put together a simple guide to explain the benefits behind this new type of loan. It will also show how it can work to your advantage should your business need funding.
Will Halloween 2022 be cancelled?
While we can't advise any parents to take their youngsters out trick or treating this year, we know for sure that Halloween doesn't need to be cancelled from a business perspective. Halloween parties and get-togethers will have to unfortunately be postponed until next year though.
The Guardian has reported that any cancellation this year will be bad news for retailers in the UK. They report, "The end of trick or treating is also bad news for retailers. Last year, Britons spent more than £400m on Halloween. But charities working with older people have urged parents and children to think carefully about continuing the tradition this year".