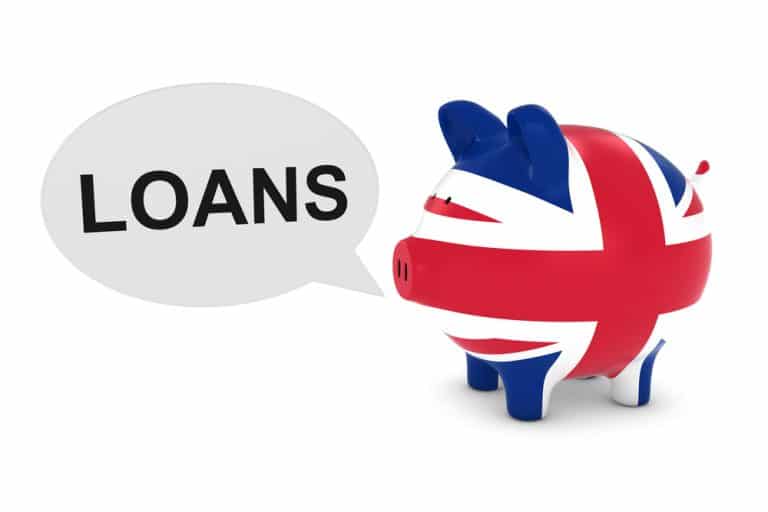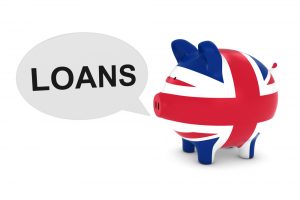 Our unsecured Business loans are designed to financially support companies based in London. The funding from our loans allow the independent business owners to grow.
This little extra working capital helps them to renovate their shops, purchase technology which help with their business operations. It can also allow for extra staff training, or buy new furniture or fixtures to give a more comfortable space to their clients.
London, a capital city, is considered as a home for all enterprises. For example, from large global corporations to small scale corporates or from SMEs to vigorous startups. Entrepreneurs and start ups are drawn to the city for its endless opportunities to meet investors.
As one of the most influential cities London is carrying something for everybody, regarding business opportunities and potential customers.
London business loans
Running a business in London is not cheap, the costs are as much as 4x as much as anywhere else in the country. In 2020 the capital of the UK was classed as the seventh most expensive place in the world for London businesses to trade.  The Trade Association "Federation of Small Businesses" issued the report findings. While enterprises in the city suffer from the high costs in terms of wages, rent & commercial property costs, this does bring distinct trade advantages; good access to markets being one.
The two types of a business finance that are popular in 2021 are :
A secured loan, this is backed by an asset. The types requested are usually a property, machinery or a motor vehicle. In short this means the lender can claim ownership of the asset if the loan isn't repaid. This gives the bank or lender confidence that their loan is secured should anything go wrong.
The second type of loan is what is known as an unsecured business loan in the UK. These loans do not require you to offer security with any assets and are short term. Lenders are usually Fintech lenders new to the market, and supported by the British Business Bank. One positive point is they do not require a business plan. Importantly which is sometimes missed is that the lender may ask for a 'director's guarantee' instead. With this in mind if you fail to repay the loan a lender may pursue the director for payment.
If you require a secured or unsecured loan, the criteria depends on how much money you want to borrow. Finance of a larger amount will usually are secured. Unsecured business loans usually are offered with smaller amounts. Unsecured loans usually come with a higher interest rates, this is due to the risk towards the lender.
London a perfect business destination
Since 50 A.D., London is the centre of business or trade across the globe. From 50 A.D. to 410 A.D., it was renamed as "the commercial centre of the Roman Empire" and formerly known as "Londinium".
London has 6 airports which fly to almost 369 international destinations.
In 2018, £1.8 billion investment was attracted by capital's tech startups, where 73% of all startup funding from Europe went to London-based businesses.
London carries an incredibly diverse population where 233 languages are spoken and 66% of the population is under 40.
Waterloo train station is used by 57,000 people every morning, which means more than tens of thousands commute in just 3-hour time period.
The facts above give an insight to understand the role the city of London is playing in the business community.
Business startup loans London
London is one of the worlds leading startup hubs, it is also home to the UK's Fintech hub. HSBC london business school, has its home in the city, hence why we offer start up funding here to grow your business.
London is the perfect city to build your startup in. it offers an amazing talent pool, great network opportunities, and access to investors, consultants, and experts. These are just a number of reasons why founders and business choose here to start their business journey and online business is growing in 2021
As an official delivery partner of The Start Up Loans Company, a Government-backed initiative delivering Start Up Loans across London.
We can help you secure finance through The Start Up Loans programme, this type of funding can offer a wide range of benefits to you and your business. With our help, you can develop a business plan, and personal information you give we will submit this to the independent panel. Once a decision has be made and confirmation has been received you will receive a low-cost unsecured loan, as well as being offered business mentoring and a range of business support products from our partners.
You need to be registered in England and Wales to get a start up loan also hold a company number if a limited company.  The registered office has to be UK based. This type of loan is not authorised and regulated by the financial conduct authority
Small Business Loans London
Many small businesses across the UK's capital city are being denied business finance. PDQ Funding have come up with a solution that helps businesses with a business loan alternative. Our finance product is known as a Merchant Cash Advance. This type of business loan uses future card payments via a PDQ machine as security.
PDQ Funding offer businesses the flexibility of choosing small daily or weekly repayments over 6 to 24 months. This is based on a number of factors and it helps with the businesses repayment capability and business growth until all repayments are made.
You must have been trading for 12 months, so this funding are not suitable as start up loans. Interest rate of between 2 – 7.5% APR dependent on company credit status.
To be eligible for a Business Funding, you'll need to:
Should be operating a UK-based business as a limited or partnership type of business.
Hold a registration number for a limited company
Your merchant account should be processing more than £5,000 per month.
Necessary to have 6 months' trading records.
What can a Small Business Loan do for you?
Renovations & Refurbishment – When any customer enters your shop or business the first thing which impresses them is the look and ambience of your premises. The more contemporary and comfortable space you have, the more customers you will attract! With alternative finance, you can recreate the site to signify more space, add better decor, add comfy furniture. Your premises is the face of your business and it must look great for any restaurants!
Bring Smart Technology – We are living in a digital era, if you are not using technology as a tool for your business operations then you could face failure. Smart technology and advanced software not only make your routine activities easier and faster but also makes your online presence strong among your customers.
Enhance Skills of your Staff – To offer exceptional services to your clients trained and skilled staff are required. Well-trained team members of your staff act as a great asset for your business as they quickly impress the customers and pay attention to every detail that is critical in their service operations.
Invest in Advertisement & Marketing – No enterprise can survive without marketing, whether you go for offline or online mode, you need money for it. Today, digital marketing is one of the handy strategies that immediately inform potential customers about your products and services, through social media platforms. The money can be used for investing in such advertisement or marketing methods.
What are the advantages of a business loan?
Quickly raise cash flow from £5,000 to £200,000.
Payback as per your business profits and flexibility in little and often.
No fixed monthly repayments.
Immediate disbursement of funds i.e. within days of applying.
Apply for a small business loan today
Step 1: Complete the online application form. We will try to understand more about your business, including the amount of funding you require and how you plan to use your loan.
Step 2: Within hours of submitting your loan application, you will receive the lender's terms and conditions of agreement regarding your business loan.
Step 3: Once you have read the lender's terms and you are happy with them, simply sign and return them.
Step 4: Once the agreement has been returned, the amount you have requested will be deposited into your business account within just 48 hours
Once your application has been approved by one of our trusted lenders, you can expect to see funding within your bank account in as little as 24 hours. Our speedy financing has proven to be a real life-saver for businesses located in London. It's fair to say that more traditional lenders are unlikely to be able to provide your business with such prompt funding. The application and approval processes tend to be far lengthier and extensive in time and by the amount of information requested. Waiting around weeks and weeks for a loan is the last thing you want is when you have financial issues which need to be addressed immediately.