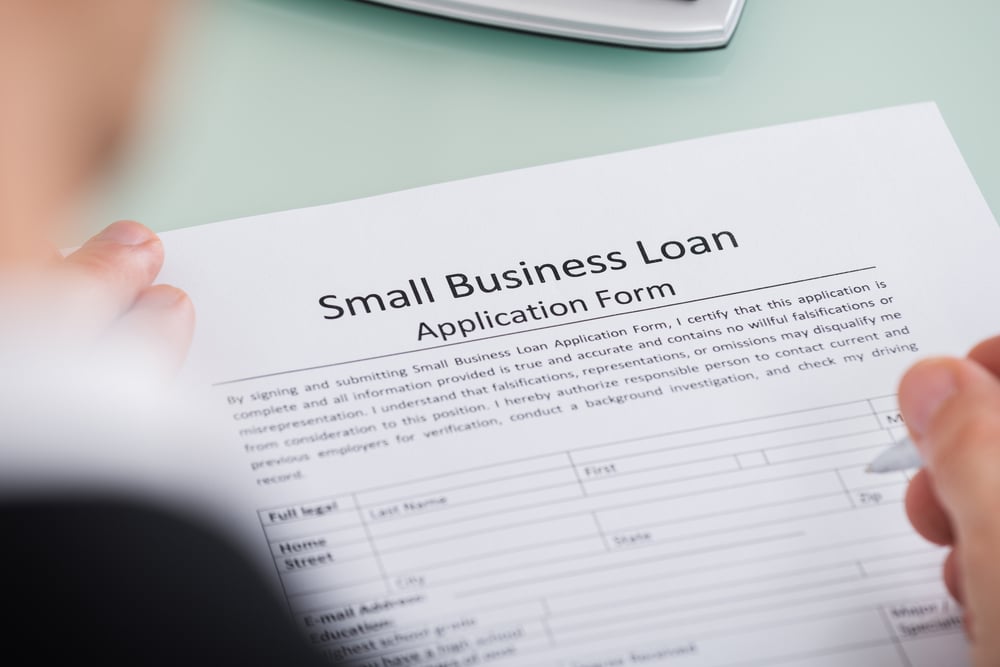 Quick Business Loans, Fast Funding Within 48 hours
Quick & Fast Business Loans are available from PDQ Funding, completion usually takes 2-5 days from application to you receiving funds in your bank account. As one of the leading direct lenders to offer a quick turnaround we understand that some situations need to be funded and completed within a time sensitive period. We offer business loan quick approval within the same day.
Small businesses are constantly in need of cash flow as this is the time of growth for many of them and the entrepreneurs gearing them. For seasonal businesses like Hotels, Salons, Bars, Restaurants etc managing day to day cash flow can be challenging. That's why an instant cash injection from a quick business loan or cash advance can be just the solution to meet short-term business finance needs.
What are quick business loans in UK?
This type of funding is required offers a cash injection to business owners exactly when you need it. never miss an opportunity, and enjoy the power to keep your business growing at the pace you want. Our quick business loans require no credit checks in the uk, meaning you can have direct access to funds your business credit needs to operate and grow even if you have bad credit.
Quick business loans don't have fixed terms, hidden APR or fixed monthly repayments. Repayments of your loan are made over time using a small percentage of your business's monthly debit and credit card sales.
How quick can I get a Business Loan?
We will respond and give an offer to any application within 24 hours. Having an understand of small business funding that is needed we know how important fast access to working capital can be for a small businesses. Applications can be done online and in minutes. Unlike a traditional loans to your business you don't need a lengthy business plan, cashflow forecasts or security. Over 90% of applicants for cash advances are approved! it is also unsecured so your home is safe. Your dedicated funding advisor will ensure the lender chosen is able to work to your timescale you have instructed us with and will then manage the process for you. The proactive approach we offer allows us to stay on top of the funding application and manage any issues when they arise. This means your application for funding is never held up and ensures your business loan is released as quickly as possible.
How does Alternative Business Finance work
Cash Advance for Business are an injection of cash, based on future credit and debit card sales.We do not ask for a set monthly re-payment amount. The cash advance repayments are made up of a percentage of your daily credit & debit card takings. This means that your repayments reflect the pace of sales that your business is experiencing. If business is booming you'll pay more quickly. If your business has cooled down slightly, then your repayments will slower and a smaller amount. Your personal credit score is not effected with a Business Cash advance as we work from the monthly card taking set by your PDQ Card Payment Terminal.No extra fees, hidden charges or financial penalties with our cash advance.
How Much Can I Borrow?
Business loans are available for any amount from £5,000 all the way up to £200,000. Due-diligence regarding affordability will be undertaken fast and quickly to ensure any borrowing isn't a strain on your business. If your business is in a poor financial situation with a low credit score or you hold a poor credit rating, you may be offered loan, but it is likely that you will be charged a factor rate. By increasing the cost of the loan, the lender will recoup more of their funds quickly, which will reduce their risk.
FAQ's
What is a Quick Business Loan
A Quick Business Loan is an advance of cash needed for business purposes in the shortest time possible.
How Quick can I get a business loan?
We aim to fund within 5 working days start to finish, meaning the clock starts ticking once we receive your application form.
How much can I borrow?
We advance between £5,000 up-to and including £200,000.
Is security required?
We do not ask for security on your home or business premises, but may ask for a personal guarantee.
The Pros and Cons of Business Loans
Taking out small business loans can your business grow and deliver excellent results. There are a number of pros and cons to consider before taking out business finance.
Pros
Fast and Flexible and Quick: Times have changed and the high street business banks are no longer the option for business loans. Specialist lenders have online portals that let you know if you have been accepted upfront. Quick business loans usually complete in around five days.
Business Funding is Obtainable in 48 hours: Loans are accessible by different means. Across the alternative finance market, products are coming to the market every day, this means you can keep your options open. Low Interest Rates: Interest rates from specialist business lenders are far lower than they have been, with rates starting from as low as 1%. There's never been a better time to apply for a business finance.
A Cash Injection Can Provide A Big Boost To A Business: Cash flow is the blood of any business, cash injection can be the start of an expanding business.
Cons
Funding Is Harder To Come By For Start-Ups: For established businesses, funding is widely available due to it having a history, for start-ups that is not always true. Funding application can be time-consuming and difficult. Funding is available to businesses, a lot of information will be needed in order to be successful with your application.
Personal Guarantees: The lender will usually require a personal guarantee. Meaning that you will personally be liable if the business fails to make repayments. Personal guarantees can be insured against, but there is a cost associated with this.
Quick Business Loan Application
Step 1: Click on to our 'Get a Quick Quote' page. Here you will be asked for further details about your business to ensure that we successfully and quickly match you with the most suited lender. We will ask you to provide us with:
The name of your business and registered office addressThe number of months / years you have been trading forYour business' average monthly card sales or monthly turnover
Step 2: We will then ask you to provide us with the following details:
Your title, first name and surnameYour position within the businessYour email address and telephone number
Step 3: Once you have provided us with these details, click to accept the terms and conditions and then click 'get my quote'. From here, your application will then be processed and assessed by one of our business finance suppliers.
Step 4: One of our account managers will soon be in contact with you by either phone or email, to discuss the terms of your business loan or cash advance agreement.
Step 5: Please make sure you take time to carefully read through all of the terms of agreement, then sign the relevant documents and return them back to the lender. You should then receive the funding to your account within as little as 48 hours.