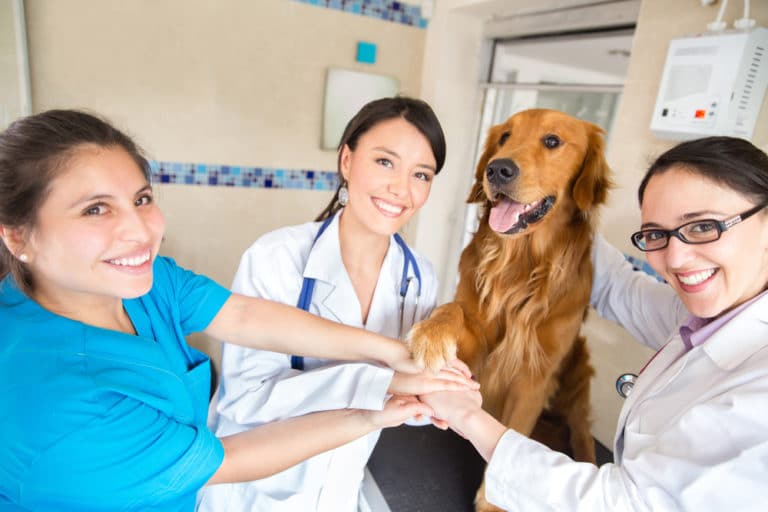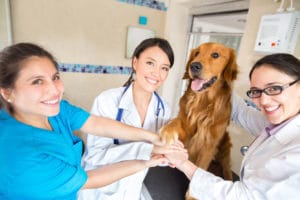 Business loans for Veterinary Practices offer your practice an easy access to a unique alternative funding opportunity. 
The veterinary industry has experienced a rapid growth in demand for its care services over the last 10 years. Vets professionally provide medial advice and treatment for family pets and farms across the UK.
The growing popularity of pets has raised the demand for quality pet care at competitive prices. This is welcomed news of owners of veterinary practice businesses. As this growth heads in to a new decade vets will need new funding lines to provide the first rate care services that they offer.
As a veterinary surgeons understand the importance of animal care comes naturally, and being able to provide these services sadly comes at a cost due the the expense of equipment used, Ultrasound, x-ray machines, consulting rooms and kennels are just the few areas of costs that must be covered, and without significant working capital this will be near impossible to achieve.
What are Veterinary business loans?
Veterinary business loans are a type of loan that supports a veterinary practice or clinic, this form of loan doesn't require security. This type of business loan can be used for a variety of purposes. The application process is generally simpler and usually speedier than that of a conventional business loan. The main purpose is to support veterinary professionals with funding for practice growth.
Veterinary Practice Loans
Traditional High Street banks offer veterinary practice loans, sadly businesses need to have traded for at least three years. It is true that banks are able to offer lower interest rates and usually higher business loan amounts, for any new start up veterinary practices this may not always be the most viable route. Our vet business loans are unsecured, you don't have to worry about offering security to the lender using valuable business assets.
You will be asked to provide a personal guarantee. After signing the personal guarantee, you are agreeing that if your practice defaults on its loan repayments you will become personally liable for repaying the money in full back. This may sound like a high risk situation but its just standard practice and if your business growth is good there is little to worry about.
Grow your practice within the sector
Unfortunately, animal care is often something that suffers during times of economic difficulty. Though, of course you'll be well aware of the importance of animal care, as a small veterinary practice owner. Thankfully, the future of our economy is beginning to look a little brighter, meaning your business plans should too.
Over the past couple of years, simply surviving as a business has been a monumental task at times, meaning business expansion hasn't been something present in the minds of many. However, home-grown businesses may be about to receive some much-needed good luck, as the UK attempts to fight back.
The British Veterinary Association (BVA) claim there are over 5000 vet clinics in the UK and over 18,000 vets. These statistics show that it's a key sector, and one we're extremely proud to support on a financial level.
Types of loans for Veterinarian's
There are a number of types of loans that veterinarians can access in order to develop their practices, each type of finance offers a differs type of support and all come with their own pros and cons.
Merchant Cash Advance
This type of finance is the new guy on the block for funding practices. A merchant cash advance for veterinary clinics will only work if you take payments via card sales. This option allows you to receive an amount of money in return for a small percentage of your clinics future debit and credit card sales.
It is easy to set up and hassle free. Lenders work directly with your card terminal provider to deduct future payments, so there is no technical knowledge needed.
Veterinary clinics can access between £5,000 and £200,000 with this product. The business cash advance is a perfect funding solution to veterinary business owners, repayments are always nicely in sync with your business cash flow. This makes repayments easy to manage each month!
Business Lines Of Credit
Lines of credit provide a funding solution for veterinary clinics with works perfectly should you just need to dip into reserves every now and then. It works like an emergency overdraft as and when you need it. The way it works is similar to a credit card, this means you don't pay interest on a line of credit unless you use it. You have a set amount say, £10,000 to draw down. Once you have drawn down, you start to pay interest and a capital repayment. Once you have made repayments, your line of credit will be replenished to its original amount.
Equipment Financing
This type of business finance is also known as 'Asset Finance', it works best for the purchase of expensive equipment. Equipment Finance enables you to acquire an asset while paying for it in instalments over an agreed timescale, also know as the term. At the end of the term, you have the option to purchase the asset outright usually for a nominal fee of £10.00.
This is a perfect solution to cashflow as the cost of the of investment is spread over the life of the asset, making it easier to budget. Once the lender has been paid off, the full ownership of the equipment will be passed over to you. One down side is that if you fail to make repayments and default, the lender will reclaim the equipment being financed.
Credit Card for Business
Your practice or clinic can build up its overall credit status by getting a business credit card. The larger credit limits offered on a business credit card make them a perfect option for larger purchases, compared to personal cards.
A number of credit card providers such as American Express also offer cash back and rewards points that could benefit your business. This is a great way to save money on future purchases while gaining points for spend incurred by your work.
Its important to keep on top of repayments to prevent the card from incurring interest-heavy debts.
Unsecured Business Loans
Unsecured business loans for veterinary practices offer a fast and flexible way when you require cash for growth or to pay those unexpected bills. The come with repayment options of up-to 5 years and competitive rates of interest.
A down side to this type of finance is that lenders require to see at least a year in business, if not they may require a guarantor or security.
How much does it cost to open a veterinary clinic?
To open a veterinary clinic, the cost for setting up are both extensive and expensive. The upfront costs are mainly due to the purchase of equipment, hence where equipment finance can help! It's been stated by Vet Dynamics who are a leading veterinary business support business, that startup vet practices should be able to generate a positive cash flow after 12 – 18 months.
In order to achieve this the following is needed:
The business, team members and professional advisors all sign up to processing the venture
An accessible location that offers potential for clients with parking
Accurate cashflow forecast of expenses and revenue and a project management schedule
In the UK the industry is made up of 69% small local independent veterinary clinics. These clinics employ fewer than 10 people.
If it is your dream of setting up a veterinary practice in the uk, the government offer a start up business loan scheme. The start up loan is a government-backed personal loan available to individuals looking to start or grow a veterinary clinic business in the UK.
In addition to finance, successful applicants receive 12 months of free mentoring and exclusive business offers to help them succeed. The loan is unsecured, so there's no need to put forward any assets or guarantors to support an application.
All owners or partners in a veterinary business can individually apply for up to £25,000 each, with a maximum of £100,000 available per business.
Borrow  between £500 – £25,000
Fixed interest rate of 6% p.a.
1 – 5 year loan repayment term
Free application support
Free post-loan support and mentoring
Free templates & guides
No application or set-up fees
Applying For Vet Finance
PDQ Funding application process has been designed to help busy veterinary surgeons access finance quickly. Our hassle-free application should only take a few minutes and can be completed entirely online. Applying for vet business finance may at first feel intimidating. Once you have completed the first stage we will assign a business account manager that will be more than happy to help with our finance solutions.
Step 1:
Click to get a quick quote now button. We have a panel of expert direct lenders, we will need more information about your business to ensure we match you to the lender most suitable. You will ask the following to be disclose:
The name of your business
The number of years trading
Average monthly card sales or turnover
The amount you're looking to borrow to fund your vet practice
Step 2:
You will be redirected further down the page. We will also want to find out more about you as the business owner, so please tell us the following:
Your title, first name and surname
Position in the business
Contact details / email and contact number
Step 3: Once you have provided us with these details, click to accept the terms and conditions and then click 'get a quick quote'. Your application will then be processed and assessed by one of our approved business vet finance suppliers.
Step 4: One of our account managers will soon be in contact with you by either phone or email, to discuss the terms of your vet business loan or business cash advance agreement.
Step 5: Please make sure you take time to carefully read through all of the terms of agreement, then sign the relevant documents and return them back to the direct lender. You should then receive the funding to your account within five working days
FAQ's Veterinary Practitioners Ask
What is a Veterinary Practice Loan?
A Veterinary Practice Loan is is a loan that is intended for business purposes within a Veterinary Practice.
How much can my Veterinary practice borrow?
The amount depends on many factors but as a guide anything between £5,000 - £200,000
Is the Veterinary practice business loan secured?
Our business loans are unsecured ( Meaning we will not ask for security over your home or business premises) but we may as for a personal guarantee.