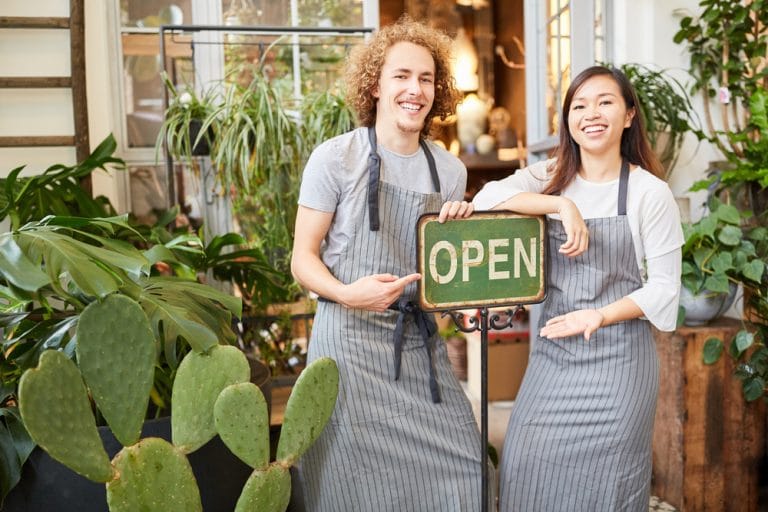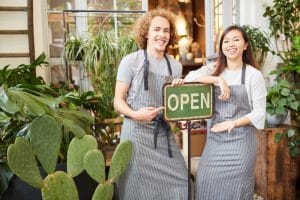 If you want to start up your very own garden centre in the UK, look no further than this extensive guide we have put together for your viewing pleasure.
A garden centre can be a great way to get involved in the horticultural industry and start your own business. There are a few things you need to consider before starting up your garden centre, such as the type of plants you want to sell, the location of your business, and the potential market for your products.
It is also important to have a good business plan in place so that you can track your progress and make necessary changes along the way. .
Garden centres can range from a basic premise that focuses on selling nothing but plants and gardening equipment, right to those that offer a great variety of things, including cafes etc.
With a little bit of planning and some hard work, you can be well on your way to starting a successful garden centre. Whatever it is you want to create, we will walk you through just how to do that right now.
How to start your own garden centre business
Turning your love of gardening into a profitable business can seem like a daunting task, but with careful planning and some hard work, it is possible to create a successful garden centre. The first step is to choose a niche.
Are you focuses on organic produce, rare plants, or Perhaps you have a passion for succulents. Once you have decided on your specialty, it is time to start sourcing plants and products.
Local nurseries and growers can be a great source of stock, and wholesale suppliers can offer competitive prices on larger quantities. The next step is to find a suitable premises.
A garden centre needs good storage facilities, and easy access for customers and delivery vehicles. It is also important to consider the surrounding area. A busy road may not be ideal for a plant nursery, but it could be perfect for a cafe.
The final step is to create an attractive display. Garden centres are all about promoting plants and products, so make sure your displays are eye-catching and inviting. With some careful planning, you can turn your gardening passion into a thriving business.
Researching your target market
The first thing you need to think about is the people that will be buying your products once you're up and running. This is an area that will require some extensive research on your part, so that you can target your business at the right individuals. One thing that you need to keep in mind here is that your business is obviously likely to be extremely seasonal, due to the plants and flowers you'll be selling. You'll likely experience high demand in the spring and summer, but sales will almost definitely drop during the rest of the year, particularly in the winter.
As much as possible, match your perishable plant stock to the level of demand you expect to have during that certain time of year. In order for you to achieve a strong level of sales, your local area needs to be filled with enough potential customers, but not too many competitors.
Be well aware that gardening is generally more popular with middle aged and older people, so you probably shouldn't target the younger generations as a priority. The vast majority of under 20 something-year olds still live at home with parents or in flats and maisonettes without gardens; they will not be in the market for new plants and flowers, etc. Target the right people and make the highest amount of profit.
The stats you need to know about 
The following statistics are all UK based and were pieced together by Corker:
2,000 – the estimated number of garden centres and retail nurseries in the UK.
£5 billion – the estimated value of the UK garden market, excluding landscaping and amenity sectors.
£1.4 Billion – what we spend on plants per year.
£24.2 Billion – the estimated contribution to the British economy from the ornamental horticulture and landscaping industries.
£940 million – what we spend on garden and leisure annually.
570,000 – number of jobs in the UK created by the ornamental horticulture and landscaping industries.
Adults aged 45-54 – spend more than any other group on gardening.
£2.4 billion – average spent on the services of gardeners and landscapers annually.
Catchment area 
Albeit most of your clients will visit you via car, most won't have any desire to make a trip too far to even think about contacting you. In a perfect world your garden centre focus ought to be situated in, or exceptionally near, a significant focal point of populace with numerous residential areas.
Distinguish the various kinds of housing within. A 15-mile radius of your garden centre should be your main focus at the very most. You could even attempt to appraise the quantity of families there are. Make a note of the size, nature, and presence of the gardens. This will assist you with settling on the scope of plant and different items you may sell. For instance, you may do well to focus on bedding plants for patios, window boxes and hanging baskets assuming your catchment area incorporates numerous flats or houses with tiny garden areas.
Analysing your competition 
Your potential customers will be able to buy plants, seeds, bulbs, and other garden accessories at the following places:
Other garden centres and nurseries. Many of these will be part of larger chains and may offer reasonable prices for good levels of service
Florists on the high street
DIY sheds
Supermarkets and convenience stores
Petrol stations and garages
Online retailers and mail order services
Greengrocers
With this in mind, you will need to consider whether there is enough space in your catchment area for yet another garden centre. Tot up the number of competitors you will have and analyse whether you'll be able to fill a gap in the current market and find business success through doing so.
If some of the competitors are garden centres, note down whether they are independent retailers or part of a bigger chain. Think about the range of plants they stock – is it a wide variety of things or do they specialise, for example in seeds and herbs? You should also think about the condition of their stock; if you can offer better products that have been carefully looked after, you may be able to win over their customer base.
Trade sales 
You could go down the route of selling to other businesses, including the following:
Landscape gardeners
Other retailers and even petrol stations
Nursing homes or hotels/bed and breakfasts
Your local council (this would go to parks, public gardens and so on)
Developers and building contractors
However, if you wish to target trade customers, you could:
Total up the number of suitable businesses and other organisations in your catchment area
Work out what product ranges to offer them
Consider the discount you will offer to them
Approach them to see if they would be interested – if they are already being supplied by someone else you will have to give them a good reason to change. This might be a wider product range, better quality plants, lower prices, or a garden maintenance service
Selling on eBay and Amazon
This point may seem rather obvious to you at first glance, but it is so very important these days. We want to inform you that even if you do not possess the cash to build an ecommerce website right away, you can just as easily begin to sell products over the internet by utilising services such as eBay, Amazon, and Etsy.
It is free to create a profile on these massive online marketplaces, and you will not have to do much work to get the ball rolling; these services lay out much of the groundwork for sellers as they begin. This may not seem like an obvious option for garden centres, but it is becoming more popular as time passes on.
You may as of now have your very own eBay account that you use to purchase things for you and to sell things that you needn't bother with anymore. Yet, assuming you're trading as a business on eBay you're legitimately obliged to make it clear in your postings that you're a business seller, rather than an individual. This implies that you'll either must register another business record or overhaul your own record to a business one. There's direction in the eBay Seller Centre on the meaning of 'trading' if you're uncertain about whether you really want to register as a business seller.
Likewise, with Amazon you can utilise an existing account or make another one when you register as a business merchant.
Assuming you're not previously maintaining a business and you plan to begin selling things on eBay or Amazon – maybe in a little manner in the first place – then, at that point, you'll have to inform HM Revenue and Customs (HMRC) that you're exchanging. There's direction on the Gov.uk site that gives an outline of what considers exchanging and what considers independent work. It additionally gives subtleties of your assessment and record keeping commitments.
Do you want your own virtual shop?
Having your own virtual retail store will give your business an important online presence and will permit you to show every one of your products together in one spot.
At the point when you join to sell on eBay, you have the choice of setting up an eBay Shop. This permits you to make your shop utilising a current format or to modify it to your own plan. You don't need to pick the eBay Shop choice straight away – you might choose it's ideal to delay until your month-to-month deals move toward a specific level and afterward overhaul.
With Amazon, you'll naturally make your own storefront paying little heed to the bundle you pick. You will not have the option to customise it too much, however you will be able to add your name and logo and give some data about your business.
Not all business ventures have a never-ending source of cash, in fact, 99% of them do not. So, with that in mind, don't be put off the idea of using a tool simply because it is free of charge. These can usually help small business ventures to grow until they are ready to move onto bigger and better things. They can help your business venture too, as long as you allow them to.
How much does it all cost?
Before you begin selling on Amazon and eBay it's smart to discover the amount you'll need to pay in expenses. Contingent upon the things you sell and the strategy you decide for selling them, your all-out charges can be very significant. And keeping in mind that a portion of the charges you pay will be connected to the quantity of things you sell every month, others are probably going to be fixed costs which you bring about regardless of whether you sell anything.
Both eBay and Amazon provide you with the choice of selling as a business dealer without paying any decent month to month expenses, even though it's generally more financially savvy to pick a membership-based bundle except if you're just selling few things every month.
The eBay service has a fee illustrator tool and a fee calculator that will assist you with contrasting the expenses for various selling techniques and find out about how much your genuine per-thing selling expenses are probably going to be.
The Amazon site gives nitty gritty expense direction, including a few instances of evaluating for their membership and non-membership bundles.
Managing your listings
Managing your inventory and uploading all your listings to either eBay or Amazon can be rather time-consuming, especially if you plan on selling a large number of items.
Both Amazon and eBay offer useful listing tools to their respective user bases. Some of these are free, though others must be paid for, so take your time to find out the best option to fit within your budget.
Promoting your items
Since there's a particularly large number of things available to be purchased on eBay and Amazon at any one time, you should do all that you can to stand out from the crowd.
Continuously ensure that your postings incorporate exact, spell-checked descriptions and that your photographs and other images show the things that you're selling in the most ideal light.
To take another step further, you can utilise the different marketing tools given by eBay and Amazon like search optimisation, cross-promotions, and paid-for ads.
Your reputation as a seller
As an eBay or Amazon seller your online reputation is critical. All venders have a feedback score dependent on real customer input, and this is the fundamental measure that future customers will use to make sure that you are reliable and solid.
So you'll need to keep your rating as high as conceivable by giving a superb degree of client support and quick conveyance at sensible costs. Ensure you generally react immediately to client questions, manage returns effectively and watch out for your stock levels to keep away from your postings showing a thing as being available when it has sold out.
Know that getting together requests and sending them out can be tedious, yet it's essential to keep steady over the task to ensure that the right things get conveyed sooner or later to the ideal individuals. A lot of bundle conveyance benefits presently offer mass transportation devices that incorporate with your eBay or Amazon account, and these can enormously work on the most common way of orchestrating and following your conveyances.
Assuming you're selling on Amazon you may likewise consider utilising the Fulfilment by Amazon service, where you send Amazon your stock and they do the entirety of the picking, pressing and transportation just as giving client care.
What should you sell?
If you have had the idea of starting up a garden centre, one of the most important things to think about next, is to decide on what you're going to sell. Here are some options for you to consider:
Flowers
Trees and shrubs
Roses
Containers
Hanging baskets
Houseplants
Seeds and bulbs
Potting mixes
Christmas trees
Fertilizers and chemicals
Gardening tools
Pottery
You could also offer unique services, such as:
hanging basket supply and maintenance service
garden design or maintenance
a café
swimming pool installation and maintenance
conservatory installation
solar panel installation
You should know that what you sell will largely depend on a few of the following things:
The amount of space you have available to you
The target market you are trying to aim your business at
If you are growing the plants yourself
If you are going to let other businesses operate on your site
Customer profile
To get an idea of the customers you are going to be targeting and trying to sell your products to, you will need to first develop your ideal target persona; this is part of your market research. This may be one of many types of customers your business will encounter, such as
Members of the public that will either visit your business in person or searching for you online
Other businesses that you may supply plants to, such as fellow garden centres
Landscape gardeners and local builders
Organisations, colleges, and hospitals
Hotels or nurseries, that have grounds that need to be maintained
It is always a good idea to have an idea of the people you will be looking to connect with as a garden centre business venture. Every small business relies on strong market research, so take your time and conduct yours to the fullest extent in order to achieve the best results.
Estimating the average spend of customers
While assessing your revenue, ponder the quantity of families who will purchase from you and the amount they are probably going to spend every time they visit your nurseries. Your market research might have assisted you with assessing the number of families that are situated inside your 'catchment region' and to consider the number of these you may sensibly have as clients.
Remember that research has shown that older individuals incline toward shopping in expert nurseries while more youthful individuals are glad to purchase plants from outlets like DIY 'sheds' or the grocery store. More youthful individuals are additionally considerably more liable to purchase non-plant things like digging tools and furniture on the web. Overall individuals matured 45 and more established spend more on planting than more youthful individuals. Homeowners spend more than individuals who lease their homes.
Advertising your garden centre
Regardless of who your customers will eventually be, it is essential that you spread the word about your garden centre business venture. The nurseries themselves will arguably be one of the best advertisements in and of itself.
As it will be quite a large premises, it will stand out to passers-by and hopefully attract some of the public as they pass by. Many garden centres small business owners use colourful flags and seasonal flower displays to attract customers.
You can also promote your business in the following ways:
Create a website that includes pictures of your products and details any promotions you are currently running that will help to improve overall sales
Utilise the numerous social media channels available to you today, so that you can connect with your audience and advertise any sales events that are taking place within your business
Print out leaflets and business cards that can be handed out to customers so that you stay in their mind after their initial visit
Operate a regular stall in a local market, selling a small portion of your products and telling customers about your larger main premises
Display your eye-catching company logo throughout all areas of your business venture
Quality standards
Whatever plant ranges you choose to stock it is fundamental that they are disease-free, healthy specimens. You should ensure that the staff you utilise are capable and very much prepared with broad plant information and expertise. Just as keeping your stock in top condition, they'll have the option to answer clients' questions. The Garden Centre Association (GCA) offers an online learning service (GCA GROW) to assist gardeners with focusing staff to further develop their ability and to give superb client care. Visit the GCA site for further details.
The climate can drastically affect interest. For instance, a virus wet spring might imply that clients don't buy bedding plants as soon as normal, so your stock becomes 'leggy' and unappealing. Extremely warm climate can imply that plants lose an excess of dampness and become limp and tousled. Although it appears hard to do, it is smarter to discard helpless stock before it harms your reputation. You could possibly limit the stock and sell it before it has disintegrated excessively far. Try not to be enticed to involve this kind of stock for your own showcases – the plants will not flourish and the entire reason for the presentation will be lost.
Ensure that your entire site projects a well looked after image. Keep pathways clear and weed free, stack non-plant items flawlessly and make displays as alluring as could be expected. In a perfect world you need your clients to spend quite a while at your middle so it's vital for ensure every one of the different areas are enjoyable to be in.
Give your garden centre a financial boost
The chances are that your plant nursery or garden centre business operates within a crowded marketplace and working with a tight budget can make the competition even more fierce. Luckily, there are unsecured funding options from the garden centre sector available for you to use, which can help to project you beyond your direct competitors.
Take the working capital business loan for instance. These are utilised to fund an organisation's regular costs and activities, like service bills and lease. Working capital loans are not normally used to purchase long haul resources, grow your business, or cover long-term investments, rather they are utilised to cover a business' short-term operational costs and short-term expenses.
This is perfect for business owners that are looking to cover the smaller costs, so that they can focus on the bigger picture with more ease.
F.A.Q's
How much does it cost to start a garden centre?
Between £30,000 and £100,000 but this is dependent on the size you require. In the UK you will need to ensure it's heated which requires electricity or gas. The front of house retail section will require another £50,000 investment minimum and your start-up plants, soil, and supplies will run you another £10,000 to £50,000.
Is owning a garden centre profitable?
Yes, Independent garden centre's have found a niche way to be profitable and compete even against the chains such as Dobbies, by creating a more personal shopping experience. They may sell the same petunias as the big chains, but they make shopping more personal and pleasurable.