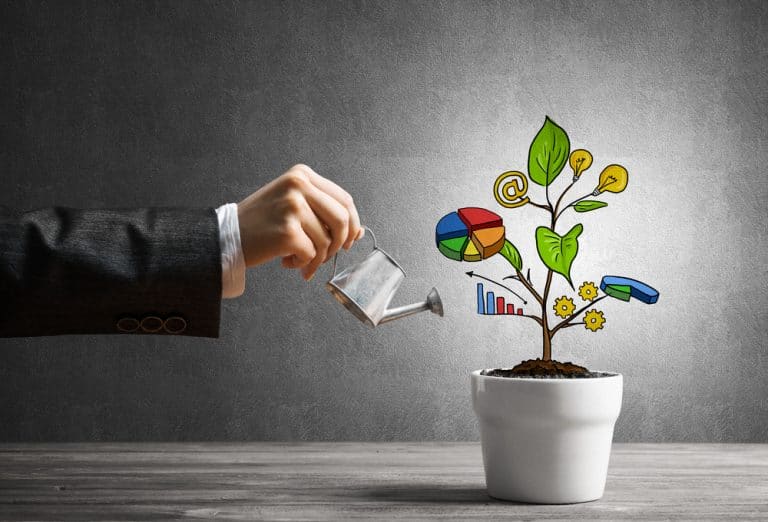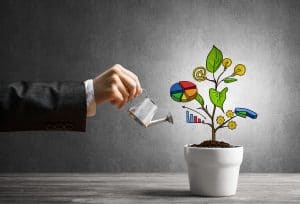 If you are an owner of an eCommerce site you may wondering how to grow the business. Making the most of your eCommerce platform can be a difficult thing to work on at times. Putting assets into different areas of an online business can prove to be both challenging and costly.
However, if you ensure you're utilising as many free tools as you possibly can, there's a chance your business will undergo high levels of growth without having to pay over the odds for the privilege.
We'll now walk you through some tips and tricks, as well as a few tools you can use, that will all help to keep the costs low while you attempt to grow your eCommerce business venture.
Ways to grow your eCommerce business
To increase your online sales and grow your eCommerce business you will need a game plan. We look at different approaches that will put you on the winning track.
Website performance
Online analytics can give you huge amounts of information and significant insights into your site's guests, from how act, to their age, area, when they visit your site and even what led them to your webpage. Using this information should assume a significant part in your dynamic since it can open up the door to multiple opportunities, such as retaining customers more efficiently or giving your consumers a better experience while shopping with your business.
The go-to option for most modern-day business ventures is Google Analytics, which is totally free and can help every type of eCommerce platform. Its interface is easy to explore, and as it's such a well-known platform that there is a lot of help to be found online whenever you get a little stuck. The important thing is to ensure you're following and using the information to work out what works for your business.
Optimise for Mobile
In 2021 59% of eCommerce sales happening on mobile devices, saying this smaller retailers achieving a 30% higher mobile conversion rate than larger brands. This clearly demonstrates that your eCommerce site needs to be optimised for a mobile experience.
Online business owners need to ensure that their sites are mobile-responsive, so it automatically adapts to different device sizes.
You can run quality assurance (Q.A.) tests to make sure buttons are easily clickable, content displays correctly, and scrolling is a breeze. Streamline the browsing, search, and checkout processes with autofill suggestions, this will improve the customer experience.

Social media management
As an eCommerce business, web-based media will be one of your most significant advertising channels. However, dealing with various social profiles at any one given time can soon become a challenging endeavour for any business owner. There are multiple social media management tools to be found online that are either low-costing or completely free.
These will allow you to keep track of your posts across multiple platforms, all while analysing engagement levels and discovering what sort of content appeals to your target audience the most.
Build Your Brand Awareness
Building brand awareness is about people to recognise you business. To do this effectively, you need to be posting regularly on your social media channels, adding organic and ever green content with paid promotions.
This should be coupled up with a strong SEO strategy, this will allow your customers to search for your products to be shown on the first page of results.
SEO
Search engine optimisation (SEO) is about how your site positions in web search tool result pages with the most well-known internet searcher being Google. To lay it out plainly, the simpler your site is to discover on Google, the more natural traffic you are probably going to draw in.
Web optimisation is unbelievably critical to consider, yet it can likewise be confounded and tedious for private ventures. While it probably won't be feasible to deal with every one of the components of SEO yourself there are little things you ought to never really support your site's perceivability.
Google Analytics, and Google Trends will assume a part in aiding your SEO, yet the key instrument you ought to use is Google Search Console (GSC). Through GSC you can distinguish any blunders on your webpage, screen the watchwords that are directing people to your site and put forward objectives to follow progress. Similarly, as with all the Google devices, it is totally free and there are huge loads of assets accessible to assist you with beginning with it.
Assuming your business likewise has an actual area, you should take a gander at using the Google My Business apparatus. As indicated by a review by Databox, SEO specialists concurred that having a Google My Business posting was a higher priority than web-based media, content promoting and profiles on catalogue destinations such a howl.
Your 'Google My Business' posting will allow your business a superior opportunity of appearing in three key spaces of google: neighbourhood results, Google Maps, and nearby locater. This will thusly give you more openness and possibly more leads.
Tracking trends
Regardless of whether you're hoping to find new development openings, or simply need some extra motivation, you should be taking a gander at patterns in the market. Google Trends is a device that allows you to analyse many different businesses and see what works versus what doesn't. This is a great way of sourcing ideas to implement into your business.
Google Trends is totally free and can be utilised by anybody. The measure of information you can access through this device is amazing, and you additionally can channel it down, so it tends to be just about as wide or explicit as you like.
Collect Reviews and Feedback
For any growing eCommerce business a positive reviews are worth their weight in gold. Studies have found that reviews can increase conversions by 270%, and 97% of consumers say reviews have had influence over their decisions.
Once a customer has made a purchase ask for a business review right after with a clickable star-rating option to make leaving a review painless. Get to to leave feed back about their expense of the user experience.
If you require a product reviews you can email your customers after they've had enough time to try their purchases. To encourage participation offer them a discount on their next purchase, but most of all you want a honest review.
You can also check for feed back on third-party sites, such as Trustpilot, and highlight those on your site.
Build Your Email List and Stay in Touch
One of the best preforming marketing Chanels is still Email. 59% of peopleA survey of consumers has show that marketing emails influence purchasing decisions. For any robust email lead-generation strategy to work it needs to start with collecting consumers' email addresses.
An important action here is to include an opt-in email capture form on your site and add one during the checkout process. one sure fire way to increase signups is by giving something in return, these could be a discount code, free shipping, or other valuable offers.
Any new email campaign needs to start slowly with a couple of email campaigns per week. Then slowly add frequency to find the right balance of high open rates and low unsubscribe rates. You will need to personalise the content for your audience and keep it interesting by including articles, videos, guides, and special offers.
Original imagery
Visual content has proven time and time again to be the perfect way to connect with an online audience that don't simply want to read through walls of text. Fortunately, there are a lot of free tools that can assist you with beginning.
Canva is an incredibly useful tool that's easy to use, simple to master and most importantly completely free of charge. You can sign up to the paid version of this platform, but we have found it to not be worth it, as the free form of Canva is the perfect way to design website banners, social media posts across all platforms and even image borders and displays.
If you are into making video content, Canva is also the perfect place to make effective thumbnail images that will attract a range of audiences to your posts.
Use whatever you can
Making use of only a couple of these instruments will help you utilise your time more productively and open up freedoms to develop your business in 2022. In any case, as an entrepreneur you're frequently shuffling various jobs and here and there re-evaluating these or recruiting extra staff to help ease the burden is the most ideal alternative.
Not all business ventures have a never-ending source of cash, in fact, 99% of them do not. So, with that in mind, don't be put off the idea of using a tool simply because it is free of charge. These can usually help small business ventures to grow until they are ready to move onto bigger and better things. They can help your business venture too, as long as you allow them to.