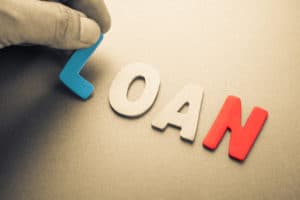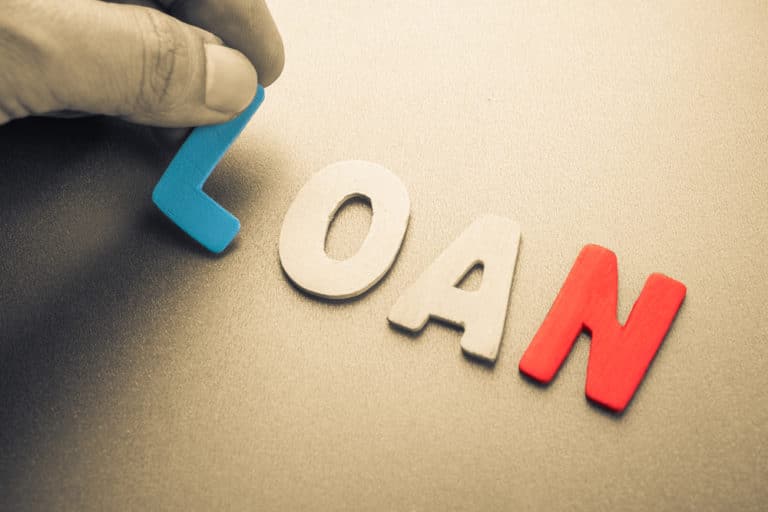 Dry cleaner alternative finance from PDQ-Funding. We have an understand that small business loans can sometimes be the foundations of any successful company. Working across a range of industries and sectors to offer merchant cash advances.
Dry cleaner alternative finance is one of our stronger areas of funding. Flexibility, convenience and speed to get funds out of the door to help you invest.
This could be on equipment, employees or premises with our small business loan to help build your dry cleaning business. A merchant cash advance for dry cleaners maybe what your business is looking for to ease cashflow pressures.
Dry cleaning industry still growing
Since 2015 the dry cleaning business industry has witnessed a 1.5% growth and with extra competition making itself apparent at all times, there's never been a more important time for business owners to remain ahead of the curve. Developing your business and making it more widely known within your potential customer base could be the difference between you winning or losing out on new clients.
The more clients you have and the larger your audience is, the more money you'll make, it really is that simple. This is why many people are now using alternative business loans to expand their brands, getting the word out to more people than ever before and making a bigger splash in the online world.
Does your dry cleaning business not have much of an online presence? Maybe using your funds to invest in a new, modernised website and stylistically matching social media platform pages could be the way to go for your venture. Make your audience conscious of what you have to offer and truly establish your brand so that newcomers to your company are instantly aware that you offer self-service laundry machines, dry-cleaning, home-textile cleaning and more.
By painting a clearer vision of exactly what your business is, you'll connect with your customer base on a higher level than you've previously been able to, all while attracting new clients, which should be your ultimate goal when attempting to grow your company.
More and more dry cleaning companies are expected to start taking out business loans in order to be the leader of the pack, in terms of success, when the problems brought on by Coronavirus eventually come to an end. If you can be a leader within the industry by that point, you'll likely have a very successful future indeed.
How Business Finance helps Dry Cleaners
The sector is changing, with the latest development like the App "aundrapp" which is aiming to revolutionise the laundry and dry cleaning industry. Small independent operators in the dry cleaning industry can compete with the larger industrial players. Sadly this requires investment in innovative new ways to expand the customer base and improved customer service. Using PDQ Funding's dry cleaner alternative finance option such as a merchant cash advance loan.
The business can gain the required funding to make the investments needed. This will constantly keep your dry cleaning business ahead of the competition. You many be looking for a laundry business loan to purchase an existing garment cleaning business may require a large investment, but it may be possible to arrange a business loan to provide the necessary finance.
Business Loan for a Dry Cleaner Business
Our dry cleaning loans offer business owners unsecured funding between £5,000 and £200,000. You can easily apply to receive an amount of your choice in full upfront, making monthly repayments with no APR over a period of 1 to 18 month. Our dry cleaning business loans are designed with busy laundry industry owners in mind, and our flexible repayment plans allow you to get the most out of your loan while keeping extra costs at an all time low.
Because our loans are unsecured, you don't have to worry about offering valuable business collateral as security against the loan. Instead, you may be asked by a lender for a personal guarantee. This personal guarantee is a legally binding agreement that in the unfortunate event your dry cleaning or laundry business defaults on loan repayments, you as the business owner become personally liable for paying back the money. Whilst this may sound like a scary risk, if your confident in your business' ability to upkeep payments – there's little need to worry.
Business Funding for Growth
Searching for funding for your dry cleaning business? The banks may have turned you away in the past or their strict lending criteria may have put you off from applying. Our dry cleaning alternative finance solution can be tailored specifically to meet your businesses needs.
With a Cash advance from PDQ Funding your business can borrow between £5,000 – £200,000 in unsecured business funding. Repayments are made and repaid at a pace that suits your business. Simply pay back using an affordable percentage of your daily card takings. No interest is payable on the amount borrowed.
Merchant Cash Advance for Dry Cleaners
Dry cleaners can struggle to get traditional funding from a bank, but we have a perfect finance option for a dry cleaning business. Alternative finance is loans affordable and has a place in todays modern business world. The funding can provide financing in 48 hours for any small business that uses a card payment terminal to take credit and debt cards as payment.
Merchant Cash Advances for Dry Cleaners:
£5k – £200k to grow your dry cleaning business
PDQ Cash Advances from your Card Payment Terminal
6 months of trade needed to gain a Merchant Advance
Repayments from 7% of future card transactions
Monthly average card turnover of £5K required
Eligible for a Merchant Cash Advance?
Dry cleaning business that uses a card payment terminal machine to process customer sales. This is one of the prerequisite requirements to be eligible for a merchant cash advance. The business must be able to demonstrate a consistent level of monthly cash inflow of about £5,000 per month or more. The last 6 months of card payment statements will also be needed.
Eligibility Requirements:
Registered and trading in the UK
Business owner over the age of 18
Business must be at least 6 months old
Minimum monthly turnover of £5,000
Dry Cleaners apply here for Business Finance
Step 1:
Visit our application page and provide the relevant information. This will ensure that we match you with an ideal lender. We will then ask you for further information about your business. You'll need to be ready to tell us the following:
The name of your dry cleaning business
How long you've been in business
Your average monthly card sales
The amount you are looking to borrow
Step 2:
Will will then require a few personal details, so please be ready to tell us:
Your title, along with you first name and surname
Position you hold within the business that is seeking a loan
Email and telephone number, so that we can stay in further contact with you
Step 3:
Read through our terms and conditions carefully, and if you're happy to continue, click 'get a quote'. From here your application will be processed and reviewed by a member of our business finance suppliers team, who will help you find the correct lender for your emergency business loan.
Step 4:
We will then be in touch with you to confirm the conditions of your business loan agreement.
Step 5:
Once the application is complete, it will be sent off and approved by a lender. You can then have a discussion with them regarding the terms of the loan. These terms will include interest rates, as well as how much the borrower will repay each month. The loan is then provided to you on an agreed and transparent basis. As a lender we support the growth of your business with our bed and breakfast business merchant advance
F.A.Q.'s
How can a Merchant Cash Advance help my Dry Cleaning business?
Merchant cash advances help a dry cleaning business by advancing funds against future card payments, this type of funding can help business owners with a short term funding solution.
Can I get a business loan for my dry cleaning business?
Business loans are available for dry cleaning businesses, we offer funds out the door up to £200,000. We can complete within 7 days if you need the finance quickly.
What do I need to get business finance from PDQ Funding?
As a leading merchant cash advance provider, we need you to have been trading for at least 6 months and take card payments of £5,000 or more per month.