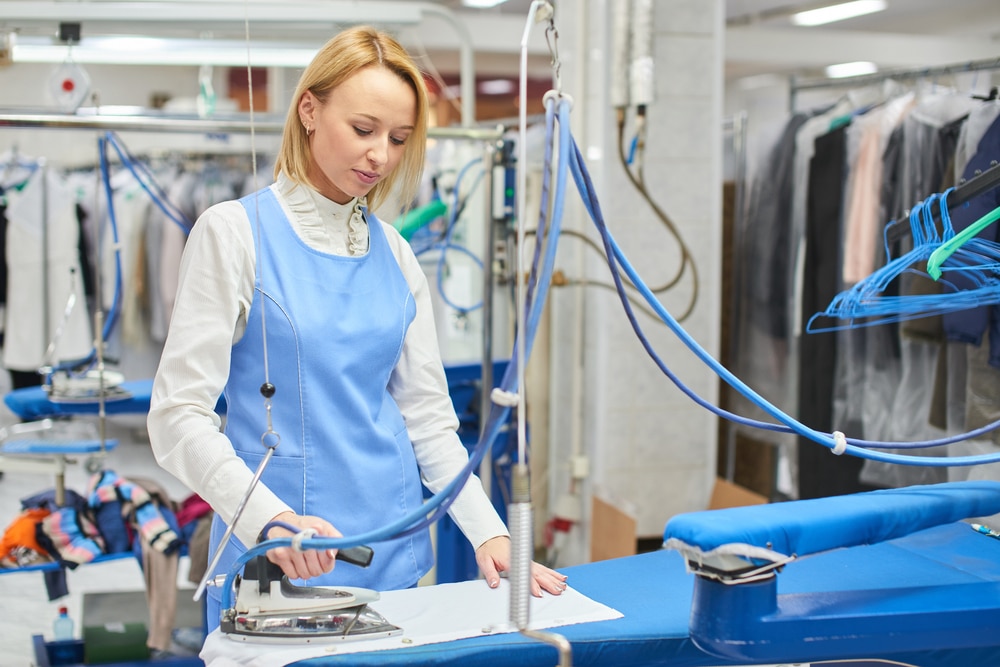 Dry Cleaner Alternative Finance Provider
Dry cleaner alternative finance from PDQ-Funding. We have an understand that small business loans can sometimes be the foundations of any successful company. Working across a range of industries and sectors to offer merchant cash advances. Dry cleaner alternative finance is one of our stronger areas of funding. Flexibility, convenience and speed to get funds out of the door to help you invest. This could be on equipment, employees or premises with our small business loan to help build your dry cleaning business. A merchant cash advance for dry cleaners maybe what your business is looking for to ease cashflow pressures.
How Business Finance helps 

Dry Cleaners
The sector is changing, with the latest development like the App "aundrapp" which is aiming to revolutionise the laundry and dry cleaning industry. Small independent operators in the dry cleaning industry can compete with the larger industrial players. Sadly this requires investment in innovative new ways to expand the customer base and improved customer service. Using PDQ Funding's dry cleaner alternative finance option such as a merchant cash advance loan. The business can gain the required funding to make the investments needed. This will constantly keep your dry cleaning business ahead of the competition.
Business Funding

for Growth
Searching for funding for your dry cleaning business? The banks may have turned you away in the past or their strict lending criteria may have put you off from applying. Our dry cleaning alternative finance solution can be tailored specifically to meet your businesses needs.
With a Cash advance from PDQ Funding your business can borrow between £5,000 – £200,000 in unsecured business funding. Repayments are made and repaid at a pace that suits your business. Simply pay back using an affordable percentage of your daily card takings. No interest is payable on the amount borrowed.
Alternative Solutions

to

 Business Loans
Dry cleaners can struggle to get traditional funding from a bank, but we have a perfect finance option for a dry cleaning business. Alternative finance is loans affordable and has a place in todays modern business world. The funding can provide financing in 48 hours for any small business that uses a card payment terminal to take credit and debt cards as payment.
Merchant Cash Advances for Dry Cleaners:
£5k – £200k to grow your dry cleaning business
PDQ Cash Advances from your Card Payment Terminal
6 months of trade needed to gain a Merchant Advance

Repayments from 7% of future card transactions

Monthly average card turnover of £5K required
Eligible for a

Merchant Cash Advance?
Dry cleaning business that uses a card payment terminal machine to process customer sales. This is one of the prerequisite requirements to be eligible for a merchant cash advance. The business must be able to demonstrate a consistent level of monthly cash inflow of about £5,000 per month or more. The last 6 months of card payment statements will also be needed.
Dry Cleaners

apply here

for a Business Cash Advance
Do you think your business could grow with an alternative finance solution? Does your dry cleaning business need cashflow support?, Business Cash Advance may be the perfect fit! Simple complete the online enquiry form and a specialist will contact you to discuss your options.