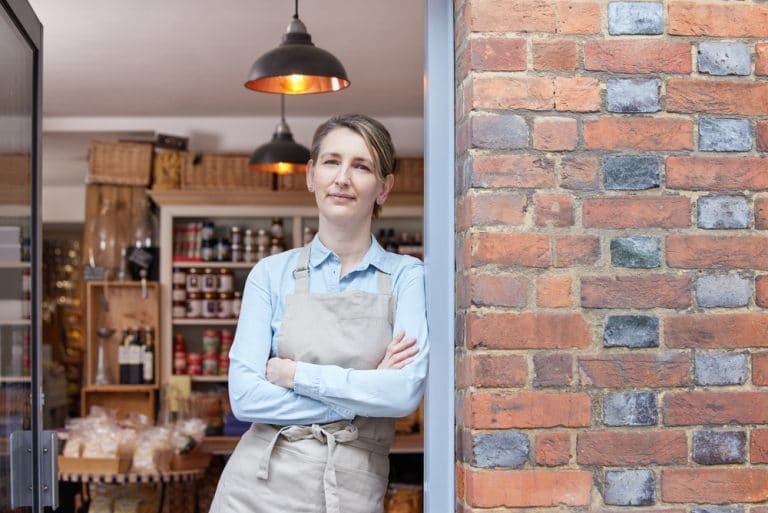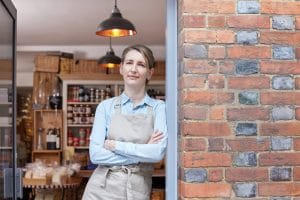 If you're thinking of buying a delicatessens business, there are a few things you should keep in mind. First, it's important to understand the different types of businesses that are out there.
There are franchise operations, which can be a good option if you're looking for a turnkey operation, but there are also independent businesses, which may require more work to get up and running. Once you've decided on the type of business you're interested in, it's time to start your research.
Look at businesses that are for sale in your area and get an idea of what they're worth. You'll also want to consider the location of the business – is it in a good location with high foot traffic? Is it near other businesses that complement what you're offering?
Once you've done your research and found a few business that meet your criteria, it's time to start negotiating. If you're buying an established business, you'll need to negotiate the price as well
There is growing cosmopolitanism among British tastes, as shown by the increasing popularity of sun-dried tomatoes and Parmesan, both European ingredients. It appears that these trends will continue.
Delicatessens will benefit from this. Despite the pressure that supermarkets have placed on local food shops, delicatessens, which have the ability to offer superior quality food to a growing number of connoisseurs, have enjoyed a relative boom.
Delicatessens are experiencing a particularly strong market at the moment. The deli business falls into the niche category of retailing businesses that are successful.
But people are not just attracted to the idea of owning a deli because of its commercial potential. It is common for entrepreneurs to start a deli business as a lifestyle choice, and if you are passionate about food there can be no better way to earn a living than being surrounded by the finest cuisine from around the world.
Therefore, it is not surprising that owning a deli is such a mouth-watering prospect for so many entrepreneurs, especially as delis combine profitability with the chance to work all day, every day with delicious food.
What does a Deli sell?
The main product of a delicatessen is fine food, either fresh produce, packaged groceries, or prepared foods. Pasta, olive oils, wines, and cakes, for instance, can be packaged food. Fresh produce is also available in most delis, along with cheese and cooked meats (charcuterie), dips, olives, and sauces. Some bake bread every morning, while others offer prepared food – such as pasta dishes and sandwiches – that is prepared right there on the premises.
Many delicatessens offer value-added services such as outside catering and gift baskets, in addition to retail outlets for fine foods of every description – ideal methods to boost sales. Others draw customers by providing facilities for them to eat on the premises, such as fresh ground coffee and homemade snacks.
The main activity of a deli owner, however, is food retailing – acquiring, storing, displaying and selling food. While it seems easy enough, being successful as a delicatessen owner isn't as simple as it sounds. To succeed, you'll need a few key skills that you'll need to learn, as well as a certain personality that will help you succeed.
Who is it suited to?
Purchasing a deli does not require any formal qualifications, as you may have expected. However, working with fresh and pre-cooked foods requires specialised training.
Getting training may be possible if money is an issue. Many councils have money set aside for courses so people can attend. We have a member attending a cheese-retailing course funded by the council. You never know unless you ask. Several free leaflets are also provided by the Food Standards Agency that explain the maze of food hygiene regulations.
You will learn about food storage, labelling, and waste management during a food hygiene course. In addition to putting, you in a good light with the local environmental health department, securing the relevant certificate will reassure and reassure your customers.
A love of cooking and food preparation skills will be less formal but equally valuable. In order to prepare pre-cooked foods such as pasta dishes, pastries or sandwiches quickly and efficiently, you will have to maintain high standards of taste and quality. In addition to prepared products, you must maintain a high level of quality for packaged foods and fresh cheeses and meats.
A delicatessen is a store that carries fine food, and your customers will be enthusiastic about the foods they buy. Your shop and products will reflect this passion and enthusiasm if you share it.
In addition to your culinary skills, you will need to learn how to run the business, from finding suppliers to pricing products and keeping accounts. You do not have to be an expert before you start, but any management experience will be useful.
It is often a good idea to ask departing owners for advice. Whenever you purchase a business, ask for a hand-over period so you can shadow the owners and learn about the business processes they have developed. Ask them to explain the machinery to you, to explain the accounts, to introduce you to the suppliers.
It will also give you a chance to meet your customers – and how you interact with them could have a big impact on how your business performs, as Pearce explains.
As a delicatessen, you offer higher quality food products than supermarkets, and as a small business owner, you provide a higher standard of customer service. By being sociable and enthusiastic about food, you will retain existing customers and attract new customers.
Before you buy a delicatessens
Delicatessens are doing quite well these days, but what should you look for when buying?
Choosing a location is the first step. Delirium shops are specialised stores, so you are unlikely to have the footfall to justify a prime location on a busy high street. The majority of them are in small towns and villages, or on secondary sites away from the main streets of larger towns.
The area is more important. Professional people with high disposable income tend to frequent delicatessens, although not always. Therefore, affluent suburban areas can represent prime markets. You can determine the prosperity of a neighbourhood by looking at the average local house price.
If you view a business in a tourist area and it seems to be flourishing, be extremely cautious. You can start negotiations with the seller when you find a business in the right area. Make sure you ask them all the pertinent questions.
You should also review the business accounts and make adjustments based on your needs. You don't necessarily have to make a profit if the current owner is making one, especially if you have to borrow funds. You may also think you could cut costs if the owner isn't making a profit.
Document everything so that it can be verified. Accountants will probably go through the paperwork and assess the value of goodwill – the value of the reputation and regular clientele that the business has built up over the years.
You will pay a reasonable price for your business if you perform thorough due diligence, and you will also be able to convince the bank to lend you money.
How much will it cost to buy a delicatessen business venture?
It depends on how well the business is doing, where it is located, whether it is a leasehold business or a freehold business, and whether it is successful.
Fixtures and fittings: The equipment needed to run a deli is fairly expensive. If you had to buy all the equipment to start from scratch, such as ovens, refrigerators, deli counters, and meat slicers, it would cost approximately £35,000. Therefore, assessing the condition and suitability of existing equipment will be a key task.
Freehold: Freehold buildings are valued on their bricks and mortar as well as their fixtures and fittings. Many business owners dream of owning a freehold, because they are not restricted by lease terms, and as the value of the building and business increases, so too does the possibility of receiving a good return when it's time to sell.
As a result, freehold businesses are more expensive. Depending on the location, prices can range from $100,00 to £500,000, but remember that up to 75% may be financed by the bank.
Leasehold: If you purchase a leasehold, you pay for the business, fixtures and fittings, goodwill and the right to occupy the premises. Depending on the size of the shop, you can expect to pay anything from £10,000 per year to £24,000 per year for a small deli in the north of England.
Leasehold delicatessens cost considerably less than freehold delicatessens and depend more on the business's value than the building. For a very successful business, the costs start at around £30,000 and go up to over £150,000.
How much can I earn from a delicatessen business?
The number of delicatessens opening around Britain suggests there's a good living to be made, however, keep in mind many people choose this as a lifestyle choice rather than as a means of getting rich. It does not matter where you locate your business if you run it well and are in the right location.
Considering the margins are not as high as with many retail businesses, you will need a high sales volume to make a decent profit. Nonetheless, delicatessens compare well to other food retailers.
Selling hampers, snacks and outside catering can increase turnover. As well as having higher margins than grocery goods, these are excellent ways to promote your food to the general public.
The internet can be an excellent tool for marketing, advertising your products and providing essential information, such as opening times. Furthermore, fine foods are a market segment with a dedicated customer base, which makes them ideal for selling online.
There are several delis on the market that report annual net profits of around £50,000 – if all aspects of your business are functioning well. Thus, it seems that you can have your cake and eat it too, if you own a successful delicatessen.
Tips for buying a delicatessen
Location
The key to success is location. The ideal location would be in an affluent neighbourhood with high disposable incomes. Stay away from seasonal locations. It is beneficial to locate near other specialist food businesses.
Turnover
It is essential to have a high turnover because the profit margins on individual items are small. Consider gift items, pre-prepared food, outside catering or an in-house café for increasing turnover.
Customers
As soon as possible, establish a good relationship with your customers, and ask the previous owners to introduce you if possible.
Competition
Increasingly, supermarkets offer deli products. Stay one step ahead of your competitors by stocking different products.
Website
Having an online presence is essential for marketing the produce and providing details about the shop. You might also be able to reach customers outside of your area with an e-commerce site.
Food Standards Agency is the independent watchdog for food safety www.food.gov.uk
Guild of Fine Food Retailers is an association of independent food retailers www.finefoodworld.co.uk