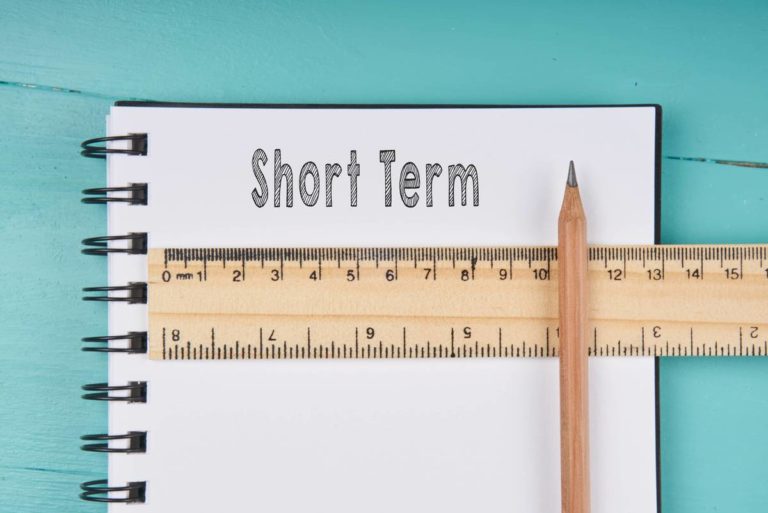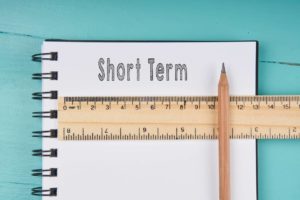 Short term business loans are a type of bank or alternative lead funding that allows a repayment period of time up to 18 months.
The financial product is ideal for small businesses in need of a quick injection of cash so the can receive funding they need. Perhaps you have considered applying for a secured bank loan. The traditional bank loan is subject to long turnaround times.
They may also require you or the business to provide security by way of a charge against your property or a second person as a guarantor.
Eligibility for a short-term business loan your business needs to have been running and actively trading for a minimum of 12 months, a minimum turn-over of at least £80,000 on a yearly basis is also required.
What is a short-term business loan?
A short-term business loans are designed for businesses they require an injection of cash to cover working capital. These types of unsecured business loans offer business owners an alternative short term lending facility where repayments are not set in stone, with loans are usually from 3 months up-to 18 months with out risk to personal assets.
The term small business loans usually applies to some sort of borrowing from a high street lender of an alternative lender. Short term business loans are popular options for many small and medium-sized businesses.  They allow the business to stay in complete control of your companies cash flow. This means you can have the confidence you need to manage your business finances on a daily basis.
Your business' financial health
The lenders' criteria
What the funds are to be used on and the reasons behind it.
Interest rates for a short term business loan can vary widely depending on the lender, your type of business sector and if the interest is to be rolled up yearly.  Rates vary between 5% to 10%, providers generally charge interest on the higher end of the scale.
How do short term business loans work?
These type of none regulated business loans are offered over a shorter repayment term but carry a higher interest rate than other traditional types of loans. Repayment terms of these loans are much lower with the term time being between 6 and 24 months. High street back business loans of medium to long-term loans have a term time of 60 months plus.
Different types of short term loans available include:
1. Merchant Cash Advance
Merchant cash advances many many positives for businesses to take advantage of. Every business owner runs into the need for working capital from time to time. But where do you go to get it, especially when your bank won't even consider your funding request?  There is a finance solution for businesses that take credit cards & debit card payments.
In fact, you could get cash from the sales you haven't even made yet.  Turn tomorrow's credit & debit card sales into today's cash flow. There is no faster, safer or easier way to get unsecured business funding. The business cash advance is classed as a short term working capital loan. This is because they have a term time of a maximum 18 – 24 months.
The amount you are offered from a lender will be based on your average monthly card sales. You will need a minimum monthly turnover of £5,000 or more, typically the more sales you make each month, the more money you will be able to borrow.
When it comes to repaying the funds back, repayments are taken automatically as a small percentage of future card sales. For each customer card transaction your business processes using a designated terminal, a small amount will be automatically withdrawn.
This type of funding offers businesses an instant cash injection between £5,000 and £200,000. Repayments are made by taking a small percentage of future customer card payments.
Access £5k to £200,000
Funding in as little as 48 hours
Get up to 150% of your monthly card turnover

Flexible repayment terms
2. Business Credit Cards
Business credit cards can be an appealing option for startups as well as more established businesses that want the flexibility of a credit line they can tap when needed. We cited earlier this you that Capital on tap allow a credit facility up to £100,000 with 56 days interest free on card purchases. They offer great interest rates from as low a 9.9% APR.
Credit facility of up to £100,000
Up to 56 days interest free on card purchases
No UK ATM charges to withdraw cash
Up to 10 free supplementary cards
3. Invoice Factoring
Invoice factoring is a way for businesses to raise capital by selling invoices to a factoring company at a discount. Factoring usually includes credit control services, and helps companies release cash from their debtor book. In order to use this type of financing, you must deal with other businesses and not consumers.
Factoring is the ideal solution for businesses looking to save time chasing payments.
It releases up to 90% of the value of your unpaid invoices the moment you issue them to your customers.
You will have the full support of a dedicated relationship manager and access to your own online account to enable you to view your facility whenever you need to.
A discreet and friendly credit management team will collect payments on your behalf giving you more time to focus on the day-to-day running of your business.
4. Short Term Business Bridge Loans
Short term business bridge loans are used to finance the gap between when you need to pay to purchase something, but you're waiting for funds to become available from the sale of another property or a long term business loan to be approved. Bridging loans are secured loans. This means you have to have a high-value asset to get one, such as a property or land.
When you apply for business bridging finance, the lender adds a 'charge' to the property you're using as security. These charges set the priority of debts if you can't repay your loan. If a property was seized and sold to pay off outstanding loans, a first charge loan would have to be paid first before a second charge loan could be paid back. This is a quick turnaround on this type of loan and can be in place within a week.
Pros
You'll receive money quickly
You can borrow a large sum of money
You can have a lot of flexibility if needed
Choose the right loan for your business
 This is everything you need to consider before deciding which short-term business finance is right for your business:
The amount you want to borrow: The amount you want to borrow will ultimately affect the amount of interest you'll be paying in the long run. If you borrow a large amount that takes you a long time to pay back, you'll find yourself paying more interest. So, only borrow as much as you need to.
The interest rates: Be aware of what the interest rate is you're being offered before taking out a short term business loan. The more information you have the better. This is because it'll be more beneficial to you if you can work out how much interest you'll have to pay, prior to taking the loan out.
The actual length of the loan: Knowing approximately how long your short term loan will last is important information to consider. Be aware of what amount of money you'll realistically need and and contemplate how long it'll take you to pay back. Are you getting the right amount of money for the things you need your business to achieve in the near future? Does your short term loan help to set your business up for the future? These are all questions you need to ask yourself.
What application fees come into play: Be aware of application fees you'll potentially have to pay. This will obviously add to the total amount of your loan repayments, so make sure you have the right amount of funding to cover your entire repayment charges before taking out a loan.
Advantages of short term business loans:
One fixed monthly repayments cost all agreed upfront

It's unsecured, meaning no personal guarantees – no risk to a charge on your home.

Payback is done seamlessly all via your PDQ Card Payment Machine.

90% of applications submitted are approved

The application process is so simple and and hassle free

Cash Advance Funding is available between £5,000 – £200,000

Penalty and additional cost free, with no hidden fees.
Disadvantages of short-term business loans:
The number of downsides when applying for a short-term loan over a long-term business loan including:
Repayments are higher higher compared to borrowing the same amount over a longer term
Interest rates are charged at a higher rate with short term finance
Lenders may charge an early repayment fee if you pay off your loan before the end of your loan term.
Difference Between Short Term & Long Term Business Loans
The difference between short term and long term business loans are the term time that is required to repay the loan. A long-term business loan involves multi-year repayment terms following a detailed application process. Short-term loans for businesses provide quick access to capital, sometimes in as little as 24 hours.
Whether it's working capital or some other type of small business loan, the amount of money you need to borrow is probably your top priority when looking at loans. After all, if you don't borrow enough, you'll end up needing another loan. Borrow too much, and you may not be able to pay it back on time, regardless of it's a long-term loan vs. short-term loan.
Short term business loans have stricter eligibility requirements. Unsecured short term loans tend not to be authorised and regulated by the financial conduct authority.
Short-term business loan with poor credit history
It is true that it can be far more difficult to obtain finance if you have a negative credit history. Our funding methods can come into play in a rather helpful way in these types of situations however, as we offer unsecured funding, which doesn't require a credit check of applicants. This is why our alternative business finance methods are always increasing in popularity.
You can find yourself with a poor credit history due to a wide range of differing reasons. For instance, your clients may have not paid you on time for a service, you maybe in a repayment plan or you may have made some miscalculations of your own in the past; we do not believe this should tarnish your chances of success forevermore. If you are a long-term business owner, the chances are you will have had many ups and downs, so having a negative history of credit can become hard to avoid in certain situations.
You'll often find that your poor credit score can be rescued and turned into something much more positive by carrying out a few simple steps. You should attempt to do this before submitting an application for a loan, in order to give you the best chance of being successful.
As we have already mentioned, our small business loans are unsecured, which means even with an unfavourable history of credit, you will likely still find yourself being accepted and receiving the financial boost you desire.
Improving my businesses credit score?
Improving your business credit score is not only advantages for the business but this allows you to borrow at a lower rate. Keeping an eye on your credit score should be done regularly, at least once a month to monitor all financial information provided. This will ensure that it is up to date and accurate and give you a heads up of any type of fraud taking place on your business. Good business practice will ensure that:
County Court Judgements (CCJs) are paid on time
Payment of supplier invoices are made on time
Business accounts are filed by the deadline
Checking credit reference agencies about relevant business information
Are there payment holidays with a short-term business loan?
As this type of lending for business is short term where the term is less than 24 months they don't usually have a payment holiday option. If your business is struggling with repayment, one option maybe to request to extend the loan term to so your monthly repayments are more manageable.
It's worth noting however that if you extend your loan period, you'll pay more interest over the long-term, if you used a credit broker to facilitate you financing they maybe able to assist with a payment holiday.
Apply for a Short Term Business Loan
Applying for PDQ Finance is so simple and very fast. Directors of a limited company are always in a hurry and we understand that cash flow is important to a business.
Follow these easy steps to get a short term funding with us:
Step 1:
Click on the application page. To ensure we get all the information that is needed, we will ask for the following information about your business:
Your business name or trading name
The number of years you have traded for
Average monthly card sales
The amount you are looking to lend
Step 2:
You will then be directed to the next step, where you will be required to give the following information:
Title, first name and surname
Company Address if registered in England and Wales
Company number & registered office
Your position within the business
Best email and telephone number to get hold of you on
Step 3:
Click to accept the terms and conditions and click 'get my quote'. From here your application will be processed and reviewed by our business manager.
Step 4:
One of our account managers will be in touch by phone or email to discuss the terms of your loan and the loan amount.
Step 5:
After carefully reading through the terms of agreement, please sign the relevant documentation and return it to the lender
The questions you'll have
Can I apply for a business loan in my own name?
Yes, you can apply for a business loan in your own name, as long as you're the registered owner of the company that the loan will be used to help fund.
Are there payment holidays with a short term business loan?
In most cases there will not be any payment holidays, no. Depending on where you apply for a loan this could potentially slightly differ, but it's doubtful anyone will offer this to you with a short-term loan.
Do I need a business bank account to apply for a business loan?
In most cases providers will expect you to have a business bank account, yes. Again, this could differ from lender to lender, but if you're expecting to acquire a business loan over any time period, you should have a company bank account for the funds to be paid into. It will also give your application an authoritative boost.
How will a short term loan benefit my business?
Short term loans come packed with many benefits for the consumer. Not only will you pay less interest because your loan doesn't last last for as long as would with a more extensive term loan, but approval also tends to be much shorter when compared with longer termed loans. Having a shorter loan period also means that your business won't be paying it off for an overly extended amount of time. This is clearly beneficial to the company you're attempting to get the loan for as it won't be in a long-winded financial struggle. You'll also have access to your funds quickly, after the application process has been deemed a success. In most cases funds will be available within 1-2 days after applying, meaning that you can use your newly found funding to help your business achieves what it needs to with its next step towards growth.