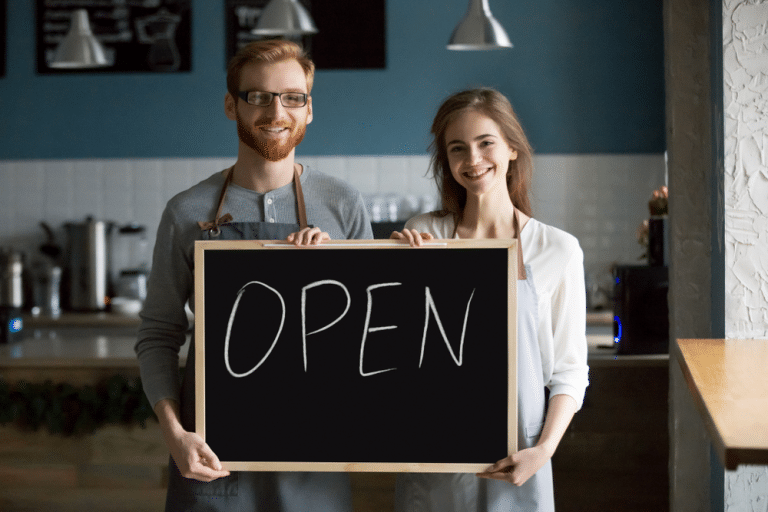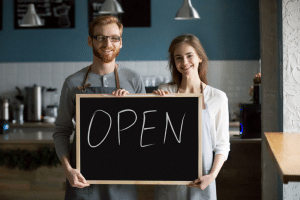 Its Christmas time in 2021 and it is a difficult time for pubs and bars already, pubs especially. In desperate times, you have to use all of your wit and will to come out on top- which is how you've arrived at our post.
Fortunately for you, there are plenty of great ways to market a bar or pub. These are just a few of them. 
But while around 18 pubs are closing down every week in the UK, turnover growth has skyrocketed in recent years, making it a lucrative opportunity for prospective landlords that know how to market their pub or bar. We have included some promotion ideas for public houses to make money.
1. Take Advantage of Social Media
Our first tip for marketing ideas for your pub or bar marketing is to start using social media to your advantage. If you're not maximising the number of views on your posts or follows on your account, you're missing out. Here are just a few of the best ways to take advantage of social media for your hospitality business:
Post a wide variety of content with great interactive posts on social media. This could be anything from videos to pictures, discounts, infographics on relevant topics… Anything, or at least anything that can grab a reader's attention.
Use keywords in your posts. These are terms like 'bars in Manchester' or 'pubs in Lincoln'. They're going to help your Google search ranking, which will mean more people find you and come to you instead of a competitor with google my business..

Run raffles and prize draws through social media to create a buzz around your bar or pub, and get more people to follow or join your group.
Focus on just one or two platforms for the time being, and think of your audience when you're considering which platforms to use. If you cater to a younger audience, choose Twitter and Instagram offer an influencer a free meal in your restaurant as payment in return for them to promote your business. If you're thinking of an older audience, go for Facebook. We suggest go with all three and use a social media management app called 'Hootsuite', Don't forget to update your businesses website on a monthly basis.
2. Theme Nights Make Money
This is a classic trick to get people through the doors, especially on quiet nights are a great way to market your pub and build your customer base. Having themed nights- whatever the theme might be- is going to put you on the radar of a whole host of new customers who might never have thought of visiting, word of mouth will soon get out there.
You have a choice when it comes to theme nights. You can either focus on one, and be the karaoke bar, real ales or the singles bar. Or you could have a rotating schedule, with Ladies Night on the first Friday of the month, and Karaoke on the second Friday of the month. Both approaches can work, so there's no problem with just jumping right in and setting one up as soon as possible. Have an offer on the open mic, who ever dare do it get a free drink!
Live music is always a winner on the quite nights of the week, most up and coming groups would offer their services for free just to get the gig! Happy hour does it work? possibly if your bar is in a central location near offices and there is a good footfall for potential customers.
3. Sell Unique Drinks
What you choose to sell is up to you. But the more unique items on your menu in your bar or pub, the better. The best way of making your establishment unique is by offering for and drinks that you can't get anywhere else. Most drinks distributors offer free marketing materials and retail point of sale displays for pubs & bars, just ask all they can say is No!
As a bar, sell a variety of cocktails. Maybe even have some with secret recipes, so that your customers have to keep coming back for more for new menu items!
As a pub, stock a wide variety of beers, not just Heineken or Carling. Give a chance to some local startup microbreweries to showcase their unique good beer and ales at your venue.
4. Pay-Per-View Nights Make Even More Money
Not quite a theme night, but just as important, Pay-Per-View can make your bar or pub a shedload of cash over the course of an hour or two. The cost can be hefty- a couple of hundred pounds or more- but the money you'll bring in will dwarf that.
Take the David Haye v Tony Bellew fight last year: Sky estimated that 600,000 people watched the fight while they were out on the town. Some landlords report double, triple and even quadruple their normal Saturday night takings. That's nothing to sneeze at.
The trick is to show fights (or whatever else might be on Pay-Per-View) regularly, rather than just as special one-off occasions. That way, people will know that your pub or bar is the place to go whenever there's a big sporting event. The work cup was an amazing opportunity for pubs & bars across the United Kingdom to show what they could do with the help of a little marketing.
5. The 'Shop Front' is Key
Again, this is something that's so important, that people just don't think about. Your signage is the public face of your business and a great free marketing. It's the first thing that people see before they come in, and the last thing they see at night. It's also the only impression that people get of your bar or pub if they don't come in.
Pubs are, funnily enough, the best example out of any industry. So many pubs have old, creaky signs, maybe one or two boarded up broken windows, and a desperate need for a lick of paint or two. When somebody walks past your pub, well, let's not publish what they're probably thinking!
Bars suffer from the same problem. If you're marketing your pub or bar to a younger audience, it has to look good on the outside, well-lit and interesting. If you're marketing to an older audience, they're probably in the mood for a more easy-going time. Your 'shop front' can help you capture whichever market you prefer.
6. Develop your Business & Investment
Finally, once you're on your feet, you might want to start thinking about developing your business further. Whether this involves taking on new pubs or expanding an existing one, there's plenty of options. Whether you're running pub quizes or booking events in the back room of your existing venue, or exploring the local chain model perfected by groups like London's Antic Pubs, there's a huge range of ways in which you can develop your pub, bar and its brand. All this comes at a cost sadly and to grow a successful pub or bar you need to make an investment.
Develop with other hospitality business owners with the help of your local council something like Newcastle does twice a year. Restaurant week Newcastle offers people the chance to try new food and experience when all the local food establishments join forces the offer the public a great experience. This will really help your business and local community attract customers with amazing food and drinks. Try to get the local press involved on this one.
Making a significant change to a business often requires an injection of capital. Up until 2008, most pubs and bars would have had relatively little trouble securing the necessary funding from their bank. However, as banks started to reduce their lending to SMEs following the recession, pubs and bars suddenly found themselves in the 'high risk' category. This meant that many pub owners were unable to secure the finance that they needed to survive, let alone thrive. Along came PDQ Funding, we offer funding to pubs and bars with its merchant cash advance product.
Over the years pubs and bars have chosen and trusted PDQ Funding as their finance provider. This is due to the speed and flexibility of our business loans for pubs and bars that provide the ideal fit for publicans. Funding solutions from PDQ Funding can be used for any purpose, from a major refurbishment to marketing of a new pub or bar. This all comes with flexible features as standard.
Pub & Bar Business loans of £5,000 to £200,000
Unsecured borrowing on a flexible term of up to 24 months
Apply online in minutes
Quick approval and funding, often within 48 hours
Repayment holidays and funding top-ups
No early repayment charges or upfront fees
7. Stay Consistent
This is more of an overarching principle than it is a strategy, but you'll want to stay consistent. What you don't want to do is post some half-hearted posts to drive engagement, get discouraged by no likes or comments, and go "what's the point?" and let your content go stale.Staying consistent can easily be achieved by creating a content calendar that outlines what you're posting each week and what the content should look like. At the same time, you'll want to be consistent with content and frequency, you'll want to be consistent with branding. Make sure every piece of content has some sort of visual uniformity for brand recognition and it follows that same tone.
Ideas for your Pub after lockdown
Whether your city has completely lifted lockdown restrictions or is still in the early stages of reopening your pub, you should be thinking about how to market your return to business, so we have came up with a few ideas after lockdown. A restart marketing plan is what is needed here with new marketing idea for 2021.
The plan doesn't have to be solid right now, but putting some marketing ideas for your pub together could help you open up more quickly, when the restrictions are officially lifted and you're comfortable serving guests and patrons again.
Though Public House re-opening will look a little different across the United kingdom, consider the following ahead of your official reopening:
Communicate with customers about any new safety precautions you're taking and the government rules and regulations you need to follow (mandatory reservations, gathering information for contact tracing, etc.)
Update your website with any changes to your operation ( hours of operation, any new layouts, outdoor only etc.)
Beyond table service, provide information about other ways customers can order from you, including online ordering or any third-party delivery apps
Share any major menu adjustments or changes
If you're using reservations software, get feedback from diners about their experience
Publicize any deals or special promotions you're offering as part of your reopening
While there will be no grand reopening for pubs in the UK, you can market your reopening in a way that gets customers excited to drink in your venue again, but also helps to manage expectations
Frequently asked questions
Proven Bar Promotion Ideas 2021
hare Your Story on Social Media. Advertise Theme Nights Through Flyers. Promote Your Best-Selling Cocktails on Facebook. Offer Loyalty Programs Through SMS or Emails. Advertise a Ladies' Night Through Posters. Make Your 'Happy Hour' Viral on Social Media.
Pub ideas after lockdown
Landlords and ladies are getting creative to tempt back punters as pubs adapt to a 'new world'. They are doing the pub Quiz but online winner beer for entry.
Pub social media ideas
Pub marketing is no longer straight forward. Owning and running a successful pub in the current climate has become more complicated and increasingly difficult. You've probably seen in the news by now that around 28 pubs are closing each week. To avoid being part of that disappointing statistic, pub owners and managers need a robust marketing plan in place. You need creative and modern ideas that combines traditional and digital marketing to help drive customers to your pub.