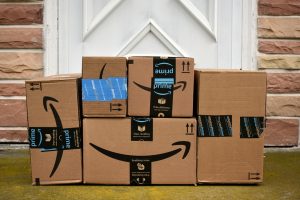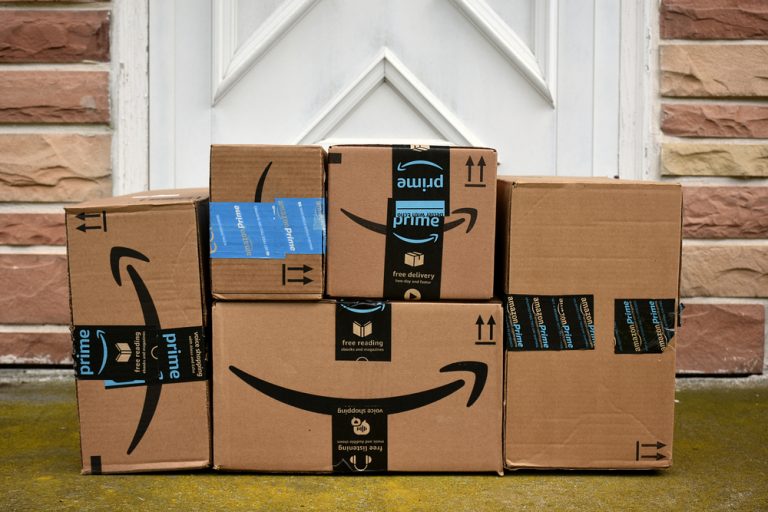 The UK-based part of global online retailer Amazon, has teamed up with the small business support network Enterprise Nation to launch a free of charge 'Accelerator Programme' to support 200,000 small businesses and start-ups.
This could potentially give them a huge boost, especially after the terrible effects the UK lockdown has unfortunately had on many companies.
The Amazon Small Business Accelerator is an online educational programme looking to help people set up an online business or build on their existing one.
This means that it isn't only for the business owners out there that are already running a venture, it can be used by those looking to fill a gap in the market too, or simply set up a business they've been thinking about for a while.
This could lead them to a new career path or just simply allow them to pursue an idea they've been building up in their minds for a while.
What is the Amazon Accelerator Programme
The amazon accelerator program is available in three different ways, it is based on the size of your business: 'Start', 'Grow' and 'Turbo'. Those applying for the service will have to fill out an online form, in which they will give details about their business' size and the stage it is currently at.
To deliver their methods effectively and in a way that suits each company personally, Amazon will need to know what you want out of the programme. This will also help them to decide which businesses they want to take on and let be a part of the Accelerator service.
Furthermore, up to 1,000 mostly-offline start-ups and small businesses will get access to a week-long boot camp to help them transition into the online marketplace. They will also receive 12 months of support, which comes from accredited advisors covering topics on marketing, operations and managing finances. This is an amazing opportunity for those that are new to the online business world.
This will give long-time business owners that aren't familiar with the inner workings of online retail, the insight they need to succeed in the modern world.
The eCommerce options available to you
There are so many options out there for people looking to break into the world of online retailing and eCommerce is usually the way forward in those instances. If you want an alternative to the Amazon Accelerator Programme and believe you may want a little more control over how your business is presented online, you may be able to find a stronger level of independence by choosing to set up your business through one of the following services: as of 2020 the company has offered amazon seller loans uk to businesses to help with cashflow.
Shopify
If you've bought items online before you've likely already heard of Shopify. It is probably the most commonly used eCommerce service, thanks largely to its accessibility. If you are a new or small business with a lower order volume, then Shopify will enable you to quickly launch and design a modern looking eCommerce website.
Shopify is also known for its quick page load time and offers one click selling tools to boost your sales, which is similar to one click buying feature commonly found on websites such as Amazon.
BigCommerce
BigCommerce is a platform which was designed with business models of all sizes in mind. Both small start-ups and global international retailers such as Nature and Toyota have previously utilised BigCommerce and continue to do so. This service offers high-level security, various fulfilment partnerships and market-leading uptime figures.
The platform is set to be scalable, in order to grow as your business grows, with flexible features and pricing in line with the size of your store. So, as your company grows larger, so can your presence through the use of BigCommerce.
Magento
Magento is an open-source eCommerce platform, written in PHP. While it is one of the most popular eCommerce systems in the network, it isn't as quick to launch as a basic Shopify store. Though, this more complex barrier to entry is made up for with a wide variety of features. For example, stores can offer discounts and create sale events, recurring payments and unlimited product listings.
The even better news is that for smaller stores Magento is free, however if you are a large business you will need to pay for use of the platform. More details of business sizing and the pricing that comes along with it can b found of its' website.
Need more options?
You can access the full list of eCommerce sites put together by our team here at PDQ Funding if you wish to discover further information and gain greater clarity on the options you have as a hopeful online retailer.
Working remotely, the new normal
If you're looking to convert your business to a solely online project, don't worry about the cost of renting out an office or developing larger overheads. You don't need the financial trouble that comes with that because in 2020, your home can be your workspace. This is now occurring much more frequently than you might first think.
Working remotely and from home is far more common today than you may first think. In the UK alone more than 1.54 million people work from home. This number is only set to rise as time goes on and many have predicted that half of the UK-based workers will be working remotely in some way over the next few years.
Working from home not only saves you a great deal of money on office overheads, but it also gives your own office for free. If you have a desk and a computer or laptop, in the modern day you're all kitted out and ready to start thinking about how you'll run your own business. So, let your imagination do the hard work from the comfort of your own home.
Apply for the Programme
The UK Amazon Accelerator Programme sounds like it'll offer a service that could potentially be a massive help to small or independent businesses that are looking to grow and develop. If you're are hoping to start increasing your retail sales in general, or are simply targeting a development within your online sales, it seems like this programme gives you a head start in doing that.
You can make your online store more consumer friendly and increase the amount of online shopping occurring at your business by learning about marketing, branding, etc. all through this one programme. So, apply today and see what the future of your business holds for you when you truly unlock its potential.
Looking to grow your business without all the extra work?
There are other, easier ways to grow your business however, such as applying for a Merchant Cash Advance with PDQ Funding.
One of the main benefits and advantages of the product is its ability to be scalable. Every business owner runs into the need for working capital from time to time. But, where do you go to get it, especially when your bank won't even consider your funding request?  There is a finance solution for businesses that take credit cards & debit card payments. In fact, you could get cash from the sales you haven't even made yet. Turn tomorrow's credit & debit card sales into today's cash flow.
There is no faster, safer or easier way to get unsecured business funding. The business cash advance is classed as a short term working capital loan. This is because they have a term time of a maximum 18 – 24 months.
If this sounds like a good option for your business venture, you can find out more details, speak to an expert member of our team, and apply today.