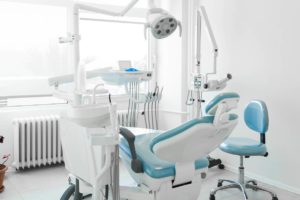 Are you looking for funding or a business loan for a dental practice? PDQ Funding helps dentists across the UK to secure finance with our alternative business loan funding solution. Business Cash advances are a quick and easy alternative to conventional business loans. Your dental practice could receive a cash injection of between £5,000 and £200,000, this could be used for any of your practices needs.
The repayments are flexibly via a pre-agreed percentage of the card transactions your practice takes from patients. There will never be any interruption with your cash flow and there is no such thing as a late payment with our dental funding regardless if you are NHS or a private practice. 
Leading Experts in Dental Practice Funding
Running a successful dental practice is a balancing act between meeting the needs of patients and keeping a close eye on finances. Pressure on your working capital could be coming from any direction. There could be unexpected operational costs, paying your staff or upgrading to new generation technology. As experts in dental practice funding we know this is where things get difficult. A short-term business loan alternative can help. By quickly providing you with the necessary funds that is needed in that emergency!  Business Cash Advances allows you to cover all of these expenses without the need to compromise on quality or timing.
Upgrade your equipment: Practice's strives to bring the best to its patients, and for that you need the right equipment. With extra financing there is no need to compromise your choice of equipment.
Refurbish your premises: Planning to refurbish your practice? Business cash advances can help you invest in refurbishing without the need to cut back on other expenses.
Investment in Staff : Whether it's recruiting a highly sought-after specialist, or nurturing the staff you already have with additional training, PDQ Funding can help you bring a smile and not just to your patients.
Business Loans for UK Dental Practices
Whether you need to invest in practice growth, deal with a cashflow shortfall or provide working capital, a business loan alternative is perfect for any dental practice in the UK. Business Loan repayments usually have a term time of 1 to 18 months, depending on the sums involved.
Unsecured business loans mean more risk for lenders. Because of this they they are have higher interest rates than secured business loans. This means your dental practice may have to pay more over the life of the business loan than it might have done for a Secured loan.
How Does Dental Practice Finance Work
Paying your dental team to purchasing new equipment, your dental practice needs a consistent source of cash flow is needed in order to operate effectively. This type of finance is designed to meet the specific needs of local dental practices. PDQ Funding lets you quickly and easily access the working capital you need to run and grow your business. This alternative finance solution is fast and flexible and all without the downsides that are associated with a bank business loan.
Regardless if your practice is NHS or private, funding limits are dependent on your business needs and the turnover of your practice. NHS dental practices and private dental practices can borrow between £5,000 and £200,000 unsecured and without risk to the dentist personally.
As this is not technically a business loan, it is paid back using a small, agreed upon percentage of your monthly credit and debit card sales unlike a fixed monthly amount with a business loan. Meaning that when your business is good, you will pay more. When times are slow say over the Christmas period and your revenue is down, you will pay less.
The end result is simple, predictable financing that lets you focus on helping your patients and running your business. This type of funding is without the usual headaches of a conventional small business bank loan or line of credit. Dental practice funding is available for small and medium sized UK dental practices that seek a flexible source of alternative financing.
Business Cash Advances For Your Practice
Fast and Flexible all-inclusive costs that will never change.
Over 90% approval rate for dentists
Approved within 24 hours
No hidden charges
Personal Security or business plans are not required
Apply for a

business cash advance

 online in minutes
Flexible repayments based on your debit & credit card sales
Dental Business Cash Advance Am I Eligible?
Your dental practice must be trading for a minimum of 6 months.
Must take credit and debit card payments
Minimum monthly credit and/or debit card sales of £5,000.
Be based in the UK
Be a Limited Company, Partnership or Sole Trader
Apply Today For A Practice Loan 
As we have arranged funding for many dental practices and understand the dental industry, we know the financial obstacles that dentists face.  A business cash advance loan can be put in place within 5 working days, and the funding placed with your bank account. Apply today and let us send your practice a quotation.