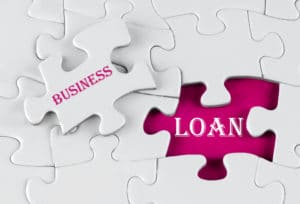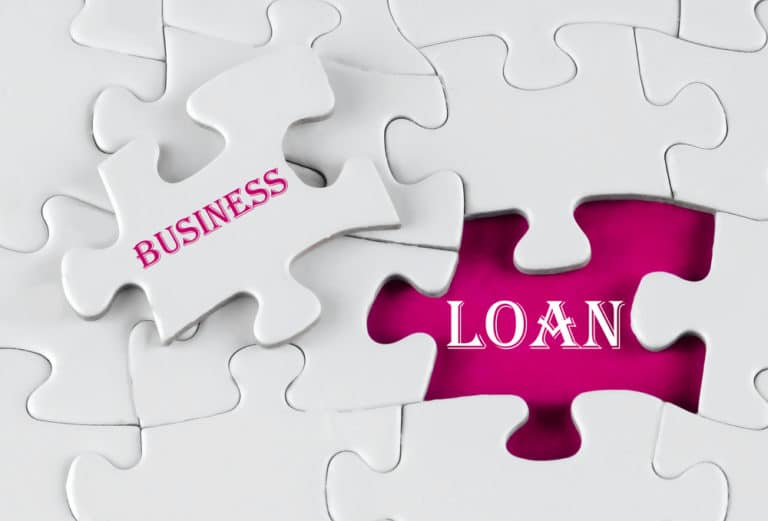 Securing finance for your business emergency is vital to resolve any financial crisis quickly to stop it getting out of hand. 
Running a business would ideally be effortless and stress-free, allowing the owner to sit back and watch the money roll in, but this is never the case.
Anyone who has a history in business will understand all about the sleepless nights it can provide and these worries often stem from a lack of funds or financial opportunities.
Luckily, there are many more funding options these days that are available to businesses of all kinds, such as an emergency business loan.
As leading financing experts for emergency business loans for UK businesses, with this we are passionate about the growth and success of any small businesses, driven by the desire that our customers find the best finance for them is one of our main drives.
What is an Emergency Business Loan?
An emergency business loan is a quick injection of cash, these short term loans can be put in place within 48 hours, this is compared to a standard loan with can take weeks. Short term emergency loans come with a quicker application and payment processes, specially designed for ltd companies looking to borrow quickly.
Should you find your business is in need of quick finance because of stalling cash flow or to satisfy sudden demand drain on cash reserves, it might be worth considering an emergency business loan.
Business Crisis Loan
When a business is struggling trade, it could be due to a number of factors, it should not mean the end is near. The number of options for businesses that have hit a down turn, and this includes a business crisis loan which are tailored for these exact situations.
A crisis loan can injection working capital in to the business, to help cover an unexpected cost in a hurry, replace broken equipment or take on that unexpected order that has just come though. Whatever the need for cash is, we can turn around a finance application within hours as we understand how urgent this need is.
With tough decisions that need to be made as a matter of importance, finance is one you really shouldn't take lightly. Here's our guide on what types of business crisis funding is available to you if you are encountered financial difficulties.
Types of loans for business emergencies
As we mentioned earlier, you will want to cast a wide net when looking for emergency business loans, the more options you look at, the easier it will be to find a solution to your cash flow problems to help your business. We understand that one loan will never suit all, so we've provided a solution that can help all types of business proprietors.
Not all the following business finance solutions providers are authorised and regulated by the financial conduct authority, therefore you should make your own investigations into this matter.
1. Business Credit Cards
Business credit cards can be an appealing option for startups as well as more established businesses that want the flexibility of a credit line they can tap when needed. We cited earlier this you that Capital on tap allow a credit facility up to £100,000 with 56 days interest free on card purchases. They offer great interest rates from as low a 9.9% APR.
2. Crowdfunding
Ever wondered what Crowdfunding is? this type of funding option allows you raise money online from backers who are interested in supporting small businesses.
There are several types of crowdfunding available, including:
Commission-based: You offer a tangible commission for those who contribute to your campaign
Equity-based: You give others the opportunity to invest in your company, often by offering shares in your company.
Lending-based: You borrow money that will be repaid back.
Finding the right platform and crafting an effective campaign to win investors takes work, but the fact that you have business that just has hit a stumbling block may be appealing to some backers on these platforms as they can see a history unlike startups.
3. Merchant Cash Advance
Merchant cash advances many many positives for businesses to take advantage of. Every business owner runs into the need for working capital from time to time. But where do you go to get it, especially when your bank won't even consider your funding request?  There is a finance solution for businesses that take credit cards & debit card payments.
In fact, you could get cash from the sales you haven't even made yet.  Turn tomorrow's credit & debit card payments into today's cash flow. There is no faster, safer or easier way to get unsecured business funding. The business cash advance is classed as a short term emergency business loan. This is because they have a term time of a maximum 18 – 24 months.
The amount of money you are offered from a lender will be based on your average monthly card sales. Typically the more money you make each month, the more money you will be able to borrow.
When it comes to paying the money back, repayments are taken automatically as a small percentage of future card sales. For each customer card transaction your business processes using a designated terminal, a small amount will be automatically withdrawn.
This type of funding offers businesses an instant cash injection between £5,000 and £200,000. You can then repay the money comfortably, using a small percentage of future customer card payments.
Access £5k to £200,000
Funding in as little as 48 hours
Get up to 150% of your monthly card turnover

Flexible repayments
4. Invoice Factoring
Invoice factoring is a way for businesses to raise money by selling invoices to a factoring company at a discount. Factoring usually includes credit control services, and helps release cash from their debtor book. In order to use this type of business finance, you must deal with other businesses and not consumers.
Factoring is the ideal solution for businesses looking to save time chasing payments.
It releases up to 90% of the value of your unpaid invoices the moment you issue them to your customers.
You will have the full support of a dedicated relationship manager and access to your own online account to enable you to view your facility whenever you need to.
A discreet and friendly credit management team will collect payments on your behalf giving you more time to focus on the day-to-day running of your business.
5. Bridging Loans
Bridging loans are used to finance the gap between when you need to pay to purchase something, but you're waiting for funds to become available from the sale of another property or a long term business loan to be approved. Bridging loans are secured loans. This means you have to have a high-value asset to get one, such as a property or land.
When you apply for bridging finance, the lender adds a 'charge' to the property you're using as security. These charges set the priority of debts if you can't repay your loan. If a property was seized and sold to pay off outstanding loans, a first charge loan would have to be paid first before a second charge loan could be paid back. This is a quick turnaround on this type of loan and can be in place within a week.
Pros
You'll receive money quickly
You can borrow a large sum of money
You can have a lot of flexibility if needed
It is secured against your home, so could risk losing your home
Interest rates for bridge loans can be petty high
Bridge loans come with a lot fees attached, so it can be a costly
Advantages to emergency business loans
There are numerous advantages to taking out a business loan and as it's designed for entrepreneurs in a tight spot, you'll be appreciative of the flexibility, speed, and freedom they award to you.
The following is a breakdown of the main benefits emergency finance from PDQ Funding would give to you:
Get your funds and get them quickly
With our unsecured loan, you'll receive your working capital quickly, in a hassle-free fashion. This is because the process of getting an unsecured form of borrowing is far quicker than that of a normal high street bank.
The application process itself is also in fact very quick; you'll have completed it within minutes and soon after you'll find yourself in contact with a member of our expert team with your business needs.
High levels of flexibility 
We understand that no two situations will ever be quite the same when it comes to an emergency business loan. We install no limitations on what you can spend your money on, meaning you have full control with regards to how your use your additional lending requirements.
Government emergency business loan
A government emergency business loan is able to be accessed via the Coronavirus Business Interruption Loan Scheme (CBILS).The Scheme (CBILS) provides financial support to smaller businesses (SMEs) across the UK that are losing revenue, and seeing their cashflow disrupted, as a result of the COVID-19 outbreak.
The amount of finance options that are made easily available to business owners today is so high largely because of the internet. Importantly, access to the scheme has been opened up to those smaller businesses that would have previously met the requirements for a commercial facility but would not have been eligible for CBILS. Insufficient security is no longer a condition to access the scheme.
On the 17th December, the UK Government has announced that the Coronavirus Business Interruption Loan Scheme (CBILS) will be extended by lenders until 31 March 2021 with a loan amount of up-to £50,000.
Emergency business loan bad credit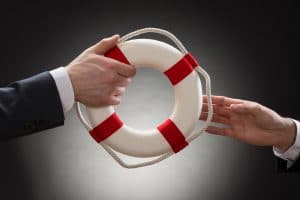 You are not required to have a perfect credit score so if you have bad credit you are Welcome to apply. There is no excessive amount of documentation, though some further background information on your company may be required as the agreement of your urgent business loan edges towards fruition.
Often, businesses that experience financial difficulties would look to take up an emergency business funding solution, more often than not, by visiting their bank. Due to various reasons, this option is no longer a viable option for many small firms, and business owners with poor credit histories are just shown the door.
It's important not to apply for numerous amounts of business loans, as this will further harm your credit score. Each application, even if refused, generates credit checks that will go on your credit file, suggesting an urgent need for cash. This could lead to further refusal or higher interest charges.
Business loans for bad credit come with a request that a personal guarantee may be required from directors of limited companies. This will ensure that the debt is repaid personally by the directors should the company fail to honour its liability for the repayment.
Qualifying criteria
Your business is only eligible for an emergency business loan if the following applies to your company:
Your business is registered in England and Wales as well as Scotland
Your business has been actively trading for at least 6 months
Have a monthly turnover of average card sales of at least £5,000
The owner of the business is at least 18 years of age
You're the owner of a limited company or a sole trader
Apply for an emergency business loan:
Step 1:
Visit our application page and provide the relevant information. This will ensure that we match you with an ideal lender. We will then ask you for further information about your business. You'll need to be ready to tell us the following:
The name of your business and company number
Registered office address
How long you've been in business
Your average monthly card sales
The amount your business venture is looking to borrow
Step 2:
Will will then require a few personal details, so please be ready to tell us:
Your title, along with you first name and surname
The person in the business that is seeking a loan
Email and telephone number, so that we can stay in further contact with you
Step 3:
Read through our terms and conditions carefully, and if you're happy to continue, click 'get a quick quote'. From here your application will be processed and reviewed by a member of our business finance suppliers team, who will help you find the correct lender for your emergency business loan.
Step 4:
We will then be in touch with you to confirm the conditions of your loan/finance agreement.
Step 5:
Once the application is complete, it will be sent off and approved by a lender. You can then have a discussion with them regarding the terms of the loan. These terms will include interest rates, as well as how much the borrower will repay each month. The emergency business loan has gained approval, it is then provided to you on an agreed and transparent basis within 24 hours.
FAQ's
Why might you need an emergency business loan?
There are a number of circumstances which may lead your business to consider an emergency loan. It's important to note, however, that an emergency business loan is not designed to absolve you of sudden debt.
How does an emergency business loan work?
An emergency business loan works like any other – in as much as it begins with an application, which is then reviewed, followed by payment. The key difference of an emergency small business loan is the speed at which the application is reviewed and the money paid into your account.
What is an emergency business loan?
An emergency business loan is like any other business loan, except the application and payment is designed to be much quicker. This makes it the primary choice for businesses that need a quick cash injection.