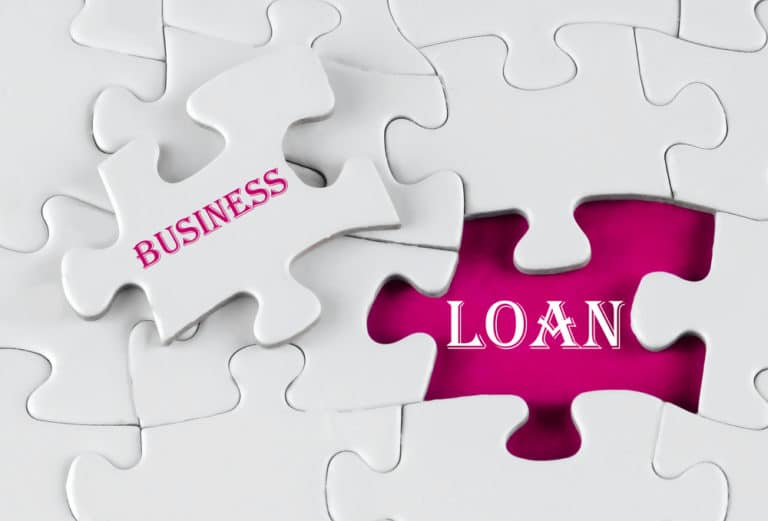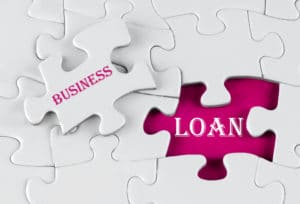 Running a business would ideally be effortless and stress-free, allowing the owner to sit back and watch the money roll in, but this is never the case. Anyone who has a history in business will understand all about the sleepless nights it can provide and these worries often stem from a lack of funds or financial opportunities.
Luckily, there are many more funding options these days that are available to businesses of all kinds, such as an emergency business loan.
Loans for business emergencies
The amount of funding options that are made easily available to business owners today is so high largely because of the internet. The days of walking into a high street bank and going through the extremely lengthy and tedious process of applying for a traditional loan are rapidly fading away.
These types of unsecured business loans can helps business owners out when something unexpected happens to their company, such as sales taking a sudden hit, or equipment breaking down and becoming faulty. Situations like these can leave you needing a boost of funds and fast and an urgent business loan is a great fix.
Advantages to emergency business loans
There are numerous advantages to taking out a business loan and as it's designed for business owners in a tight spot, you'll be appreciative of the flexibility, speed, and freedom they award to you.
The following is a breakdown of the main benefits emergency finance from PDQ Funding would give to you:
Get your funds and get them quickly
With our unsecured loan, you'll receive your funds quickly, in a hassle-free fashion. This is because the process of getting an unsecured form of funding is far quicker than that of a normal high street bank. After a successful application, you can expect your funds to become available within 24 hours in most cases, meaning you'll be able to make the purchases your business needs in no time at all.
The application process itself is also in fact very quick; you'll have completed it within minutes and soon after you'll find yourself in contact with a member of our expert team, who will advise you and guide you through the remainder of the procedure.
High levels of flexibility 
PDQ Funding is extremely flexible, as we understand that no two situations will ever be quite the same. We install no limitations on what you can spend your money on, meaning you have full control with regards to how your use your new, additional funding.
You may be in need of funding to buy new stock, replace broken or out of date equipment, move your venture into a new location, or just take on some extra staff members. The choice is yours and yours alone to make. This quick cash injection will aid you in doing any of those things and more.
It's an unsecured loan 
Our emergency loans are unsecured, meaning there is no collateral attached to them that could potentially come back to bite you. Furthermore, we don't take into account your credit rating, making this a perfect option for business owners with poor or bad credit scores in need of some fast funding. Cash advances like this differ from traditional banking loans for these reasons.
Failing business with potential? Keep it alive
If your business venture is down in the dumps due to a lack of funds, but you know there's potential for great success in there somewhere, don't give up on it, make the effort to keep it alive if you can. Xero have conducted research which reveals, "37% of entrepreneurs have considered giving up their businesses entirely because of cash flow issues over the last 12 months. Losing this percentage of SMBs would have a devastating effect on the UK economy".
This is why looking for alternative funding methods can be the key to keeping your business alive, and ensuring the future growth and success of your company. Obviously this will be different in every situation, depending on the type of business that you run, but most can be saved if you choose the right alternative funding options that are applicable to you.
Other solutions to money troubles
Getting an emergency secured loan is certainly the fastest, sure-fire way to improve your company's financial situation, but there are also other routes you can take to fixing these kinds of problems. Developing a better level of cash flow management is crucial to long-term business success and there's a whole host of ways you can go about doing so.
Neglecting the first signs of money issues is a mistake many business owners make, as it can cause a domino effect of sorts and allow things to build up on top of each other. Even if your company has experienced a financial emergency in the past, you can take stands to avoid it happening again. Be sure to try and catch the early warning signs quicker this time around and prepare your company with cash reserves, or whatever you believe will make the difference this time around.
These are some of the more natural options you can take in order of aiding your business venture:
Push for customers to make payments sooner / on time
Review your expenditure regularly
Decrease expenditure where possible
Build up a cash reserve
Set cash flow targets
Work hard to push sales
Short term finance helps businesses to recover quickly
Here at PDQ Funding, we understand that anyone applying for an emergency finance is doing so because they're currently struggling in some way and need funding fast, in order to resolve the situation. This is why we make our application process as easy and efficient as it can possibly be.
The influx of cash a business receives with a loan is designed to introduce and maintain stability. That's why the money can be used in any way the business owner desires; we understand that it's only them who truly know what's right for their organisation. This means there are countless ways to help your business' finances, it's up to you to discover the right method for your particular situation.
Though there are many alternative financing options available to business owners of all sizes today, the emergency business loan is perfect for small businesses. Small businesses are often hit with cash flow problems, meaning they can sometimes need a short term cash fix to get them through a tough period of time.
Businesses acquiring an emergency loan from PDQ Funding in the past have used it for many different things, all in aid of the state of their current venture. These have previously included companies that have hired new staff, moved their business to a new location, purchased updated equipment for their office space, replenished their stock, and even updated their online image with new graphics and webpages.
Short term business loans
Emergency funding for businesses are often for short term fixes, meaning you can borrow smaller amounts that you know you'll be able to pay back quickly after wisely using your new source of funding to improve upon your current venture. This means you won't be making repayments month after month because you'll have taken the time to calculate exactly how long you'll need the funds for and how long it'll take you to pay them back.
Merchant Cash Advance
 Another option PDQ Funding offer to customers in need of funds is the UK merchant cash advance, which is a funding process that only require repayments as you make card sales. This means you'll never get stuck with surprise repayments or unexpected fees, making it the perfect product for a business that's sales have dried up a little in recent times.
PDQ Funding qualifying criteria
Your business is only eligible for an emergency business loan if the following applies to your company:
Your business is registered in the UK
Your business has been actively trading for at least 6 months
It has a monthly turnover of average card sales of at least £5,000
The owner of the business is at least 18 years of age
You're the owner of a limited company or a sole trader
You are not required to have a perfect credit score so if you have bad credit you are Welcome to apply. There is no excessive amount of documentation, though some further background information on your company may be required as the agreement of your urgent business loan edges towards fruition.
FAQ's
Why might you need an emergency business loan?
There are a number of circumstances which may lead your business to consider an emergency loan. It's important to note, however, that an emergency business loan is not designed to absolve you of sudden debt.
How does an emergency business loan work?
An emergency business loan works like any other – in as much as it begins with an application, which is then reviewed, followed by payment. The key difference of an emergency small business loan is the speed at which the application is reviewed and the money paid into your account.
What is an emergency business loan?
An emergency business loan is like any other business loan, except the application and payment is designed to be much quicker. This makes it the primary choice for businesses that need a quick cash injection.
How to apply for an emergency business loan:
Step 1:
Visit our application page and provide the relevant information. This will ensure that we match you with an ideal lender. We will then ask you for further information about your business. You'll need to be ready to tell us the following:
The name of your business
How long you've been in business
Your average monthly card sales
The amount your business venture is looking to raise
Step 2:
Will will then require a few personal details, so please be ready to tell us:
Your title, along with you first name and surname
The person in the business that is seeking a loan
Email and telephone number, so that we can stay in further contact with you
Step 3:
Read through our terms and conditions carefully, and if you're happy to continue, click 'get a quick quote'. From here your application will be processed and reviewed by a member of our business finance suppliers team, who will help you find the correct lender for your emergency business loan.
Step 4:
We will then be in touch with you to confirm the conditions of your loan/finance agreement.
Step 5:
Once the application is complete, it will be sent off and approved by a lender. You can then have a discussion with them regarding the terms of the loan. These terms will include interest rates, as well as how much the borrower will repay each month. The loan is then provided to you on an agreed and transparent basis.