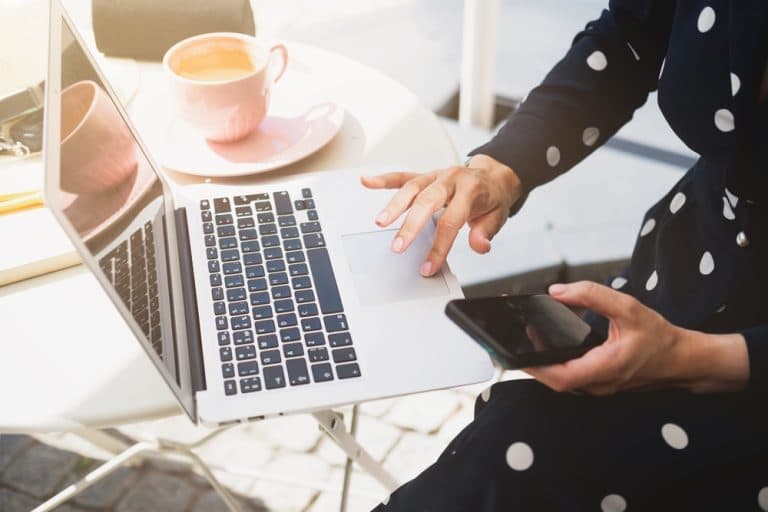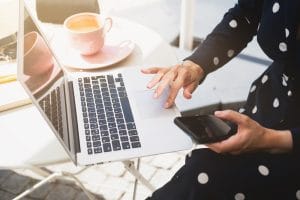 A mere 9% of funding into UK startup business ventures go to companies run by women, as men remain 86% more likely to be venture capital-funded and as much as 56% more likely to secure angel investment. Women currently only make up 13% of decision makers in UK venture capital, and with 48% of investment teams having no females as part of the team whatsoever, there is clearly still much work that needs to be done.
However, could the tide be about to turn for women in finance? Allow us to investigate further.
Only seven of the fastest growing British businesses are led by women, which is a devastatingly low figure. If young women are looking to break into the world of business management or ownership, there is certainly not a lot of inspiration for people of that gender. If women are only ever experiencing male-led businesses, employees, and founders, they will likely land on the conclusion that they do not fit into this space, which is ultimately wrong.
I think we can all agree that many changes still need to be made, not only in the UK, but around the globe.
You should note that entrepreneurial and venture capital companies are currently experiencing a large cultural shift entering around women. This is because it is being regularly reported that women-fronted technology businesses achieve an impressive 35% bigger return on investment; female founders are clearly delivering better returns for investors when it comes to running start-up companies.
Founders4Schools, an educational charity, reported back in 2016, that there were 762 female-owned businesses in the UK with revenues somewhere between £1 million and £250 million, which grows on average 28% per year. However, a third of these grow more than 50% per calendar year.
This shows that females are not literally starting from ground zero when it comes to building successful business ventures, but they are certainly not controlling the majority of companies at the moment (or even being close to that).
STEM at the stem
Analysing things a little more intently, you should consider that this inconsistency has its probably source in the quantity of women drawn to specific sectors and industries. Most of the present new businesses are working or involved inside the technology sector. Women, as of late as 2016, made up only 21% of the STEM (science, technology, engineering, and maths) work force. This is despite 13,000 additional women working in core STEM positions that year. The rate at which women are taking up these positions is significantly lower contrasted with that of men.
It's obvious from this evidence that ladies need greater association in STEM start-ups. In any case, there is proof to recommend that putting resources into a female-driven business could be the shrewdest move. A review has found 34% of male entrepreneurs see businesses fold, in correlation to only 23% of female owners. This is upheld by female businesspeople bringing in 20% more revenue with 50% less cash contributed.
In a perfect reality, gender would not matter, and the focus would remain solely on the potential of the business venture itself. Thankfully, this fact has been widely recognised by banks in the UK, which are consistently finding new ways to support SMEs, particularly those with a viable business proposal.
This does not, however, take away the fact that the lack of diversity in the boardroom, where women continue to be vastly under-represented. For instance, in 2017 the overall number of women in boardrooms amounted to only 22%, while 16% of business ventures has no female board members at all according to The Guardian.
Starting to turn the tide 
New start-ups are vital to the UK's economy going forward, especially after so many businesses have closed down due to the effects of the Coronavirus pandemic.
We all want to be working with smart, savvy businesswomen in all aspects of investment and see them have the same opportunities as their male co-workers and counterparts. Due to the past lack of female founders, perhaps they can look to bring a fresh approach to the industry and offer a diversity that may not have been seen or recognised in businesses twenty or only even ten years prior.
There are various platforms out there to help urge and include female businesspeople to turn into a more prominent power within finance. One such association is SheEO, a worldwide entrepreneur marketplace for women, that accounts and backs female founders by uniting female "activators" who each add to a pool of funds advanced out at low interest to women-led ventures.
It is from these initiatives that the gender balance will be tended to and afterward, from the profit from speculation figures noted above. We feel certain that the achievement of women-run organisations will inspire more female leaders, founders and will likewise move as far as possible up the chain to urge more ladies to take up STEM-related examinations and occupations.
A further positive factor is that in the UK, women now represent one in seven angel investors, which is double the rate of a decade ago. These sorts of statistics are showing that slowly surely changes are being made and the venture capital industry is adapting to include more women in its ranks.
We would all love to see more women being awarded well-deserved senior positions in large corporations, especially in the finance and venture capital sectors. This can only ever help to advance innovation, provide new and different ways of thinking, provide further useful solutions, and bring about interesting and successful new start-up businesses.
Could we help you achieve your business dreams?
If you are a female business owner and feel you are ready to take the next step to finance your business venture with a business loan.  The application process is so quick and simply apply for business finance by completing the online enquiry. We will be happy to assist you on your journey with a decision within 24 hours.
The following is a step-by-step guide to applying for a small business loan:
Step 1:
Visit our application page and provide the relevant information. This will ensure that we match you with an ideal lender. We will then ask you for further information about your business. You'll need to be ready to tell us the following:
The name of your business
How long you've been in business
Your average monthly turnover
The amount you are looking to borrow
Company number if registered in England, Scotland or Wales
Registered office address if in England and Wales
Step 2:
We will then require a few personal details, so please be ready to tell us:
Your title, along with you first name and surname
Position you hold within the business that is seeking a loan
Email and telephone number, so that we can stay in further contact with you
Step 3:
Read through our terms and conditions carefully, and if you're happy to continue, click 'get a quote'. From here your application will be processed and reviewed by a member of our business finance suppliers' team, who will help you find the correct lender for your emergency business loan.
Step 4:
We will then be in touch with you to confirm the conditions of your business loan agreement.
Step 5:
Once the application is complete, it will be sent off and approved by a lender. You can then have a discussion with them regarding the terms of the PDQ Finance. These terms will include interest rates, as well as how much the borrower will repay each month. The loan is then provided to you on an agreed and transparent basis.