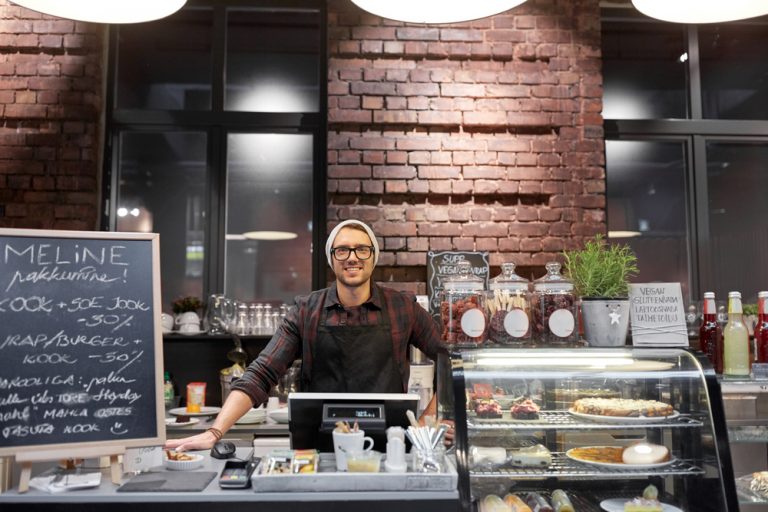 Small, vegan independent businesses are making something of a splash in recent years. Vegan lifestyles are leading this. Digitised shopping has made vegan start ups eminently possible.
Because, anyone with a service or product to offer can sell on an ecommerce website, driving sales through social media. 
You may have noticed this too in towns and cities. The rise of temporary stalls, pop up stores, for example. They are all part of the growing "gig" economy.
Food fayres and lifestyle choices like veganism are driving niche sectors. Greggs famously capitalised on this with a viral campaign with vegan sausage rolls, for instance, and that industry continues to grow. 
In fact, the number of vegans in the UK alone has quadrupled in 10 years and in the USA, the industry is now worth $4.4 billion per year.
Vegan food startup
We know of one such vegan food startup, who piggybacked online from an umbrella company. But they are now independent and we were told by them that they are showcasing their vegan cheeses at a Milton Keynes vegan food festival.
This company is capitalising on small business trends and lifestyle decisions, with the owners' passion shining through.
In business though, they know they can't rely solely on vegan cheese forever. Plans for expansion are underway with new products expected to be added this year to meet growing demand.
Expansion for any vegan food startup still requires money and they have contacted us to discuss recruiting new staff and extending their marketing scope through a business cash advance.
Opening of vegan friendly venues
As the world returns to normal, the high street has changed. Workers are now back in the offices so that means lots of foot fall for passing trade. One of the benefits of the pandemic is peoples desire to live healthy lives. Entrepreneurs have spotted this niche and started a more nutritious option to fill that gap.
As people question the use of over processed food and the nutritional value it offers over the speed it is served, you may have spotted vegan friendly venues starting to open up across the UK.
For health conscious individual this is a welcome sight, which will only grow larger as the years go on. These vegan friendly venues such as cafes, restaurants or smoothy bars are here to stay, hence why business owners and large brands are investing in these types of venues.
Veganism is everywhere now
In recent times it has been proven that going vegan isn't just a simple fad or trend; it has proven to be a big life choice that many people are taking on. The number of vegans in the UK is permanently on the rise, which indicates how seriously people take it.
Just take a look at this quote from Plant Based News, "A 2019 survey by Ipsos Mori, commissioned by The Vegan Society, found that the number of vegans in Great Britain quadrupled between 2014 and 2019. In 2019 there were 600,000 vegans, or 1.16 percent of the population but only 150,000 or just 0.25 percent in 2014".
With vegans now being so widely spread across Great Britain, the competitive nature of plant-based business ventures is at an all-time high. Audience members are very active online within the vegan community and you can find common Google search phrases, such as 'Vegan restaurants Chesterfield', or 'Vegan shop Milton Keynes', amongst so many others.
Businesses that specialise in vegan products can be found all over the country, so in order to attract your areas' target audience to your business venture, you are obvious going to have to stand out from the crowd.
Vegan business is a market that is becoming more crowded over time, so try and utilise your unique selling point whenever you can, as it will ensure that you are maximising your potential reach. This point stands for both online and physical retail or restaurant ventures
Business decisions based on evidence
This vegan cheese manufacturer can see that demand is unlikely to lessen. The evidence from sales and engagement on social media says it won't. They know that larger premises will soon be needed, for example. New employees and new equipment will be needed and though profits are healthy from card terminal sales, they need a cash injection.
It's where our funding solution comes in. 
PDQ cash advance is a short-term unsecured business funding product. Its name derives from a Card Payment Machine, this is where repayments for the advance are taken from at source.
Repayments are automatic and calculated as a pre-agreed percentage of a company's future credit card & debit card takings.  You only have to pay back the cash advance and fee when the sales come in.
Plant-based foods
To capitalise on the growth of demand for plant-based foods, many major supermarkets have invested heavily in the sector. It's because one third of British people have reduced meat consumption and become "flexitarian".
In 2019, sales of meat-free foods are forecast to reach £598m, creating a new impetus for meat-free products amongst retailers across the UK.
Waitrose's executive chef, Jonathan Moore, said: "Vegetarianism has grown and evolved. More people dip in and out of it. There was a time when choosing a plant-based diet was about taking an ethical stand based on unwavering principles. For many, this distinction between vegetarians and meat-eaters still exists but for others the lines have blurred."
Veganuary now stretches beyond January for many diet-conscious consumers, with 250,000 people signing up this year alone. Vegan shops and restaurants have sprung up in many towns and cities.