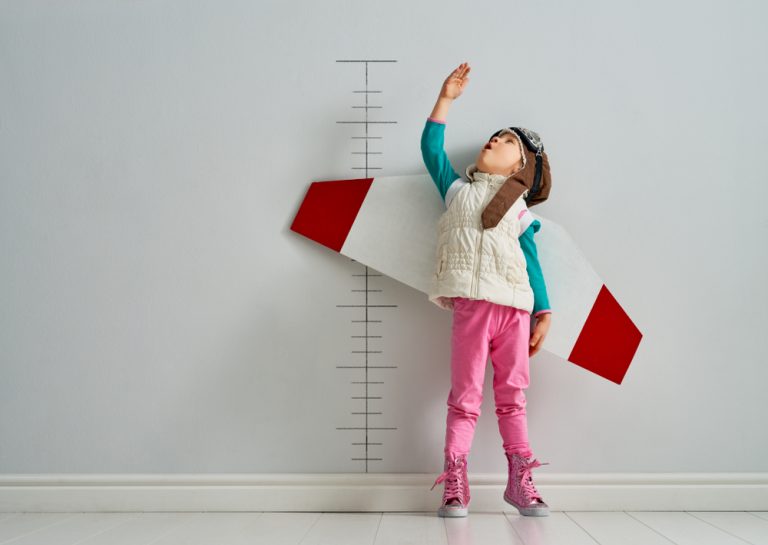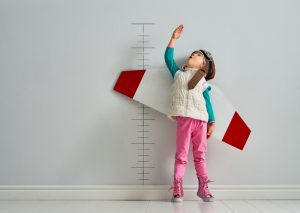 You are successfully running your restaurant business but now you want to turn it into a chain.
Profits are increasing with each passing day as you are consistently pleasing customers not only with lip-smashing cuisines but with your exceptional services too.
You have made sure that not only your customers but your staff also feel contented and motivated, which makes them feel happier in their jobs.
Customers are not only coming back to your restaurant but are also recommending the same to their friends.
Now, what next? Do you want to continue as is or want to do something extra? How about the expansion of your restaurant business? Sounds Great!
How to Expand your Restaurant Business
One of the main objectives of any successful business is Expansion. Business expansion, to a new location, is the most effective way that ensures the continued growth and increased profits. Expanding the existing restaurant business to a new site, location or into a chain is as challenging as it was starting your first restaurant.
As you have planned everything for your first restaurant, the same need to be replicated in your expansion plan of a new location. Hopefully in 2021 this will be the year your restaurant chain gets off the ground.
Here is our Restaurant Chain Expansion Guide
We have created a restaurant business expansion guide that you can refer to know what all things are important and need to be considered while expanding your restaurant business into a chain.
From arranging funds to finding the right location, to selling online everything is covered in this guide. So just read on to ensure your expansion plan turns out to be a success.
Is It Time To Expand Your Business into a Chain?
Many people, just seeing the business profitability, make an impulse decision to expand their business. It seems easy but it's not. Every day we see a new cafe or restaurant getting opened on the streets of the UK but soon get closed because they have not properly planned and were not ready. This not only affects the new location but also start impacting the core-site.
Before deciding on expanding your restaurant business, one must ensure that each brick is placed at its right place with proper support. Although, it's doesn't involve any scientific approach to determine but gaining concrete insights into the current business performance can help you to decide. To start with, try to answer the following questions,
Is your existing restaurant is operating in its full capacity or not?
Business expansion is a quite defy task that involves huge capital investment. If you are planning for your restaurant expansion, first check the existing operating utilization. As if it is not operating at its full capacity, then it makes sense to grow or work on the existing location as much as possible, which would be cost-effective as compared to the expansion plan.
Is your current restaurant location is running successfully?
It's essential to optimize your current core-site before you consider restaurant expansion, to make it more popular and profitable. This way your finances will get better and help you to easily expand your business, along with this you'll have a success template for your all-new future locations. 
Do you have spare time for a new restaurant site or location?
If you have a proper plan in place, then expanding the restaurant business could be much smoother but running the operations of a new location needs a lot of your time. Check the proper visibility of your time, if you can't spare much time for the new location, then you should park the decision for a while.
Check if your restaurant has loyal customers or not?
It would be quite possible that some of your customers would be traveling to your restaurant from different locations, if that is high for some specific location, then expanding your restaurant to that location would be a quite good idea.
Are you ready with the required funds for the new restaurant location?
Opening a new restaurant or expanding to a new location involves large capital expenditure as it is a cash-intensive process. Thus, it is necessary to check the available financing options. If your answer is "Yes" for all, then you are ready for this wonderful change. But if not, then you must work out with a detailed approach that will solve the existing problems before expanding to a new location.
Choosing the Correct Location (Second, or Third, or Fourth)
The location of your restaurant can act as a costly liability or a valuable asset. This is applicable in all situations i.e. when you are opening your first restaurant or second or third or fourth or so on until you have built your chain.
Accessibility, visibility, population base, and parking space are vital when the location is finalized but it's also important to check whether new location fit well or not with your existing restaurant.
Will you easily get potential customers?
Each restaurant has a unique demographic as a target apart from unique cuisines, be it fine diners or young professionals. Before finalizing the location just make sure that you easily get your target customers from the new location in large numbers, else it would be difficult to sustain the business of new locations
Is it possible that the new location can cannibalize your existing locations?
You may be planning to open a new restaurant nearby to your existing restaurant that might drive your existing customers only. Thus no significant sales can be generated as the same customer shifts from your existing site to your new site, not the new ones.
So it's better to assess a new location to check whether it targets new customers or not?
What kind of competitions exists and who are local competitors?
You can purchase a new business with a buy and build strategy, One
You'll easily find many other local restaurants operating at new location. So you have to check yourself if you are ready to compete with them? And will you be able to succeed?
Is a new location is a good match for your restaurant type?
The new area or location must be quite similar to the existing one. Because expanding to a similar location would be smooth to operate.
How can I find a restaurant business for sale?
You can purchase a new business with a buy and build strategy, one good idea is to hire a business broker. The broker will arrange for you to visit the business that is for sale. They will ensure you can see all the accounts for the last three years. A broker will simply at a finders fee which is usually a percentage of the sale price. This is a quicker way for restaurant expansion strategy.
A new location means capital investment, so before finalising any location just check your affordability because it doesn't make any sense for your business if it doesn't match your finances. Proper planning and stringent approach can make it very easy for you to find the new location for expanding your restaurant business. And once you successfully expanded to your new or second location, it becomes easy for third, fourth, and so on.
Arranging Funds or Finance for Your Restaurant Chain
Starting a new restaurant involves significant capital outlay as an investment. Some have personal savings that they utilise but majorly people opt for securing financing that can easily meet their requirements. If you are earning good profits from your current or first restaurant, then you may use the saved amount to cover the initial cost of opening a second restaurant at a new location. But using your own funds for capital investment for a new location has few advantages and disadvantages, both.
What matters in this decision of using the own funds is a timing i.e. you might not want to wait for more and also don't want to uphold the money as is without incurring more benefits. Holding a good credit history along with a strong track record, a lucrative business plan, and if you can provide any collateral as security then you can easily secure financing from the bank or financial institution in the form of business loans. However, banks feel little apprehensive in offering funds to new restaurants because they don't see great cash flow along with galore of eligibility criteria that must be fulfilled. Luckily, if you get a chance to get the approval for your business loan, then the payback period would be long and your profits from the new location will get pulled in that.
If you ask for the most effective, easy, and flexible under funding solutions for your restaurant business is, then only one stands out from the crowd i.e. merchant cash advance. This not only ensures to offer immediate funding to your business but will also allow you to pay back easily through a certain percentage that you receive as a sale on your credit and debit card. You also don't need to get worried about monthly fixed payments or APR.
In simple words, a merchant cash advance lets you pay off the loan amount as and when your customers pay you, thus a little to no drain to your profits that you are earning from the new location. This is a much better option as compared to traditional business loans from the bank. A merchant cash advance also gets processed immediately and you get the funds in your account in just a few days.
It's essential for you, as a business or restaurant owner, to understand the advantages as well as disadvantages that are associated with a conventional bank loan with a business cash advance before you select the funding solution. No matter which funding option you select, just make sure that you secure enough capital that is essentially required for running the operations of the new location. So just make sure you have planned and captured the associated cost of the lease, new equipment, renovations, and overall operational working capital.
This might not be difficult if you are already running a restaurant because you would be having a hand-held experience as well as the idea of how much capital exactly you need for new location operations.
Prepare a Concrete & Detailed Business Plan
You might be confident that the second restaurant location would be an easy cake as you have successfully managed the operations of your existing restaurant. But still, a "NEW" factor is there for which you need a proper and unique business plan. The business plan of your second location should include target customers, unique concept for the new restaurant, staffing needs, market strategy, marketing approach, market analysis, etc. mapped with financial information so that you can accurately create the budget for the project.
It's also essential that you do a forecasting analysis of cash flow growth; you don't need to be completely certain but this will help you to set sales targets and break-even points to track progress.
Just answer the following questions before making a business plan,
Will you be mapping the same concept to your new location or will have something else in mind i.e. type of atmosphere, menu listings, target customers, etc.?
Whether you want your new location to be bigger or smaller as compared to the existing restaurant? If yes, then what is the percentage of revenue you seek more to generate from this location with how much seating capacity?
Is the operational cost of the new location is similar to an existing restaurant or on the little higher side i.e. staffing costs, higher rent, etc.? If yes, then how will you achieve this?
It's better if you stick to your roots while expanding your restaurant business to a new location. A similar approach will ease out many things for you with a comprehensive business plan that has proved its success. Many legal formalities are also involved when opening a new restaurant such as relevant licenses or permits that you need to apply for along with arranging other legal documents. In the UK, you need to get your business registered with the local council before you can run it legally.
Putting Marketing Plan in Place for Your New Location!
It doesn't matter how much success you have tasted in your existing location but you need to start from zero for a new location. Having impressive food on the menu list is essential but this will come into picture when the customer is there at the premises. What will you do to draw customers to a new location? For that, you need a scalable approach and a full marketing plan at hand before your new restaurant site gets opened. You need to
Inform your existing customers about your new location to have a trusted word of mouth for potential new customers.
Use both conventional as well as nonconventional methods of marketing to educate new customers.
Try digital as well as a paper method to inform nearby customers.
Run introductory promotions, happy hours, offer discounted coupons, launch parties, and other tactics that can generate a buzz about your new restaurant and easily draw them to your location.
Sticking to plan is good but as this is your new location so you might need to revisit your plan most of the time to make necessary amendments if needed.
Time to set the Ambience with Proper Decor and Fitting Out the Right Equipments
You have selected the new location for your new restaurant chain expansion, prepared the business plan, arranged funds, and strategised your marketing approach, now it's time to do the most crucial thing i.e. set the stage. As you are already running the restaurant so this would not be difficult for you to choose the decor and furniture for your new location.
It is advisable not to be too adventurous in this and use a similar kind of feel for your new location as this will be stress-free and smooth for you.
Using the same concept and furniture will also bring ease to train your employees.
Before buying new equipments, appliances, and furniture, ensure you have measured each space of the new location so that you don't have any fit issues.
It's better to stick with your regular suppliers as this further ensures no delays and easy replacements if any.
Train Your Staff before You Start
Employees or staff members play a critical role and can make or break success. Train them well for their respective responsibility with the right foot, friendly approach, and efficient service that will result in smooth operation and satisfied customers. Although you need to hire staff for running the operations of a new restaurant but for all critical positions promote from the existing staff. Review the performance of your existing restaurant staff and select the most experienced, most trusted, and top-performing employees to run the new restaurant location.
Have established policies, compiled processes, and manual of company policy for restaurant operations so that employees or staff doesn't feel any ambiguity.
Get Your Restaurant Started Online
2020 was a year like no other, regardless what is happening in the world, there's one thing that remains constant, people need to eat. People like to eat good food – preferably that they haven't had to cook themselves. This is where restaurants have and advantage of having an online ordering system, platforms such as uber restaurant partner can give your restaurant the boost it needs during these uncertain times.
Even before the start of COVID-19 restaurant online ordering system are one of the best platforms to use for expansion – 34% of consumers say they spend at least £50 per order when ordering online.
As lockdown is still in play you still can grow your brand but for many delivery is the only way for many restaurants to keep serving their hungry customers. If you're looking to maintain or even top up your business' income, this is a great way for development and growth.
Start the Race i.e. Open & Start the Operations of Your New Restaurant Locations
Now you have placed everything in its respective place, it's time to start and open the restaurant. As you have to expand your restaurant business to a new location, so you might not repeat the mistakes that you have made during the opening of the first restaurant. Just keep following things in mind,
Just do a soft-launch – You can do a dry run before implementing your marketing initiatives or efforts, this will give you a gist of operation smoothness.
Just don't run one single promotion – Offer range or club promotions to attract more guests or surge traffic.
Run Established & Proved Marketing Tactics – To get a promising start, implement only those marketing tactics that have resulted in positive outcomes in your first drive. But make sure it should be in-line with current trends and technologies.
Opening a second restaurant under your business expansion involves a lot of work, so plan right and implement well to achieve the desired objectives.
What's Next?
So are you ready to turn your restaurant business into a chain in 2021? As leading funding or financing small to medium-sized businesses with a flexible approach. We have already helped many aspired UK-based restaurant owners to expand their restaurant businesses to new sites or locations and generate more profits.
If you also want to grow, PDQ Funding is here to extend all their help to you. Contact us to learn more about restaurant finances or funding options to enhance your business profitability to manifolds.
FAQ's to grow a Restaurant Chain?
How do you build a restaurant chain?
Read our expansion guide that is a good start to developing a build strategy.
How do I finance my growth of a Restaurant Chain
PDQ Funding offer Merchant Cash Advances that are perfect for restaurant growth. We specialise in helping food businesses grow.
How to scale a restaurant business
Simply find your first restaurant business and trade it for a year. Apply for one of our Merchant Cash Advances,, this will fund the second business. Once you have three months trading with the second business, find a third and repeat the process.