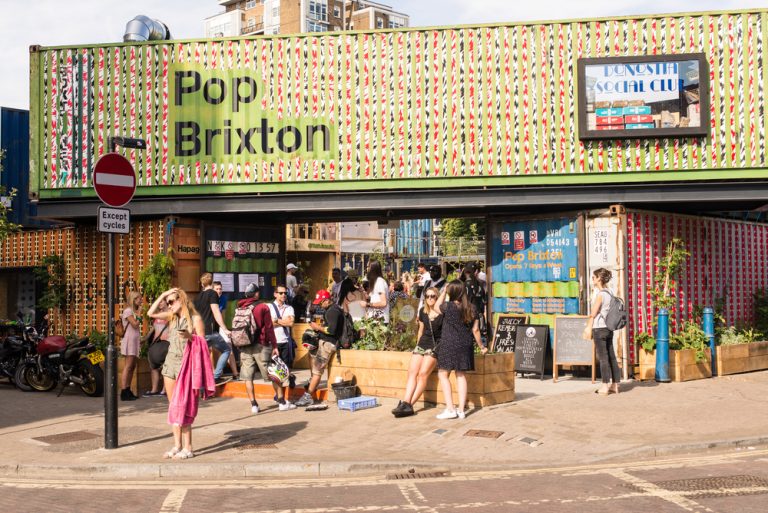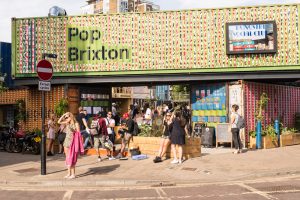 The latest trend in the food world is opening a pop up restaurant which remains active for a limited time only.
January 2022 has seen this kind of development take off in cities all around the UK. The short term nature of a pop up restaurant means the risk of failure is lowered.
Entrepreneurs opening a pop up will have no intention of eventually turning it into a permanent fixture.
They discover a target location and offer food they think will steal the interests of the public at a certain time.
Pop up restaurants in the UK
You will see many seasonal pop ups throughout the next twelve months trying to cash in on a certain time of the year. Around Christmas you'll see huge Yorkshire puddings filled with meat and veg on offer, whereas the summertime will deal with more traditional street foods, such as Indian cuisine and burgers or hotdogs. This can all change depending on the location, the establishment running the pop up and the food it wishes to offer.
Due to their success, pop-up restaurants can often reappear year after year. Salt Seafood Kitchen is a strong example of this in Glasgow.
Glasgow live reported on the establishment. "Salt Seafood Kitchen, which was based out of a converted chalet in Achiltibuie to the north of Ullapool. It will find a new home in 2021 in the Coigach peninsula, earned a reputation for being one of the go-to spots up North after opening its doors in May of 2016".
Four years down the line and Salt Seafood Kitchen is still returning to Glaswegian streets. This is the level of achievement all pop up's aim for, being able to return to a location year after year. Though, Salt Seafood Kitchen is only one of many recurring success stories in the UK. Salt Seafood have developed a plan to fit out their venture in just under two weeks, allowing their commercial kitchen to be up and running in no time, allowing them to do what they do best, provide amazing food.
Pop up businesses can also opt to freely choose a new location if at first they don't succeed, giving them the ability to have multiple attempts at hitting the jackpot. This attracts more people to try and set up pop up businesses, knowing they'll have a few chances of finding success if they have the right funding for it.
Londons pop up restaurant scene
London is a hotspot for pop up restaurant businesses and an area that seems to have truly mastered the style of limited time openings. The capital city seems to have stepped up and set the standard for competing areas in this industry.
Foodism reported on the constant frequency of London's pop-up business developments. They said, "there are enough pop-ups, one-off diners and food and drink-related events going on in London at any one time to blow your mind, not to mention seriously clog up your calendar".
They also claim there's real value to be found in the market. Foodism recommend the returning food stalls to be the best of the bunch, most likely why they actually get to make a comeback. These include, London Mezcal, Bunga Bunga's, and Wing Jam Chicken Wing festival.
Pop-up restaurants can appear in many different formats. Anything from food trucks, to fixed menu mini bars, can arrive throughout the year but, they all share something in common. That's the word of mouth support they need to be able to succeed and thrive. An essential aspect to these companies succeeding is the self-promotion, hype-building, and reliance on other people to share further information.
This can be viewed as the struggle for pop-up businesses. They're only around for a limited amount of time, meaning they have to strike while it's hot. Timing and location is everything for these companies, meaning the pre-planning process can be an extensive period of time.
Using social media for your pop up restaurant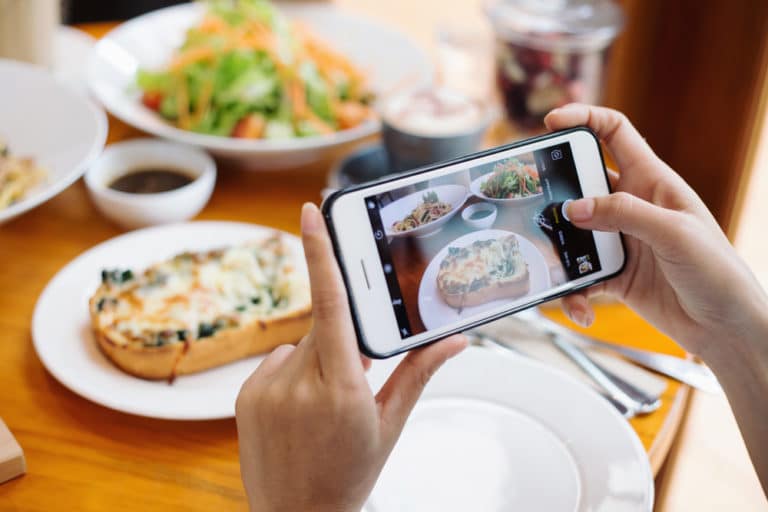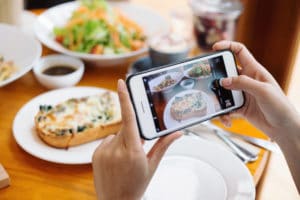 This is where social media plays a huge role for many pop-ups today, relying on users of Instagram and Twitter to share content about the business and advertise it to others. This is why a high level of pre-promotion has to go into this category of business. If members of the public are unaware of your planned appearance, they won't be able to find you.
Successful social media campaigns continue to be developed in an effort to deter people away from their standard three course dinner and get them trying a unique alternative. Take @LondonPopUps on Twitter for example, they have amassed a large following of over 163,000 users by posting information about pop up food stalls in the capital city and where to find them. This social media account aims to get pop ups in London more attention, making them easier to find.
This is why you often find pop-up businesses looking out for one another online. They have the mindset of sharing someone else's content across social channels should return the same reward when they need the help themselves. There's also a shared appreciation of the craft of pop-up restaurants; they are made by food fanatics for other food fanatics.
Total Food Service hails pop-up collaborations to be the pinnacle of success in the market. They say, "What do people love more than Insta-worthy foods? Collaborations. Pop-ups that collaborate with other local small-business makes consumers happy and wanting more. When their favourite local bakery collaborates with their favourite burger pop-up: instant happiness. Generate interest in your pop-up by reaching out to other local businesses to give your consumers an unforgettable experience".
Pop ups are the in-trend market of the year so far in the food world, and that's why you'll be seeing many more signs on doors that read 'restaurant open' across city streets in the near future. It doesn't stop at the food world though, coffee shops and clothing shops are beginning to board the pop-up train.
Restaurants have lead the way in the pop up industry but other retailers are beginning to catch on. 2020 is on track to become the biggest year for pop ups to date. Their increasingly strong reputation has come from years of work that hasn't gone unnoticed. Business Leader says, "Pop-up shops were created by the financial crash in 2008 as an alternative to long retail leaseholds, and since their inception they have gone mainstream".
You may wonder why the pop-up business format is still surging in popularity. It all connects back to the changes in our high streets and how they need to develop to stay relevant in the retail sector. A constantly changing environment seems to be becoming the way forward in the physical market and pop-ups are the perfect style of business to fill that gap.
By confirming an area which they can return to year after year, pop-up businesses have reassurance that they will get a fair opportunity of developing profits in multiple locations throughout the year. They also work to keep town centre more vibrant and help them to appear livelier.
Helping fill empty buildings
Pop-up companies can fill empty properties that businesses have had to leave after closing down. This means town centres aren't left hollow and empty, giving the public a new reason to visit them. This can have a positive knock on effect to co-existing companies that may have been previously struggling. If the public have made the effort to go and visit a pop-up, they will find themselves in the right area to visit shops around it.
Another revival strategy pop-up businesses can inject into town centres, is keeping them updated. If a town transforms from a struggling high street into a modernised, varying street designed for exciting shopping, it will become more relevant to consumers from 2020 onwards.
Business Leader states, "The UK's pop-up industry is currently worth over £2.3 billion a year and with almost 30% of British businesses beginning their entrepreneurial journey as a pop-up. It's safe to say that the phenomenon isn't going away any time soon". This information makes it clear that the pop-up industry has longevity and the clear potential to grow.
Even in towns such as Chesterfield in Derbyshire, pop-ups are taking flight. 'Rate Cute' is a clothing company that has opened its doors last September. The business specialises in vintage clothing, accessories and more.
Chesterfield.co.uk reported that Shaun Brown, Centre Manager at Vicar Lane Shopping Centre said, "The addition of Rate Cute is really exciting for Vicar Lane. There is a growing trend for wearing more unique styles as well as a more ethical, conscious approach to fashion and shopping in general, so we're sure the store will appeal to a number of new and existing customers at Vicar Lane."
In the clothing retail market, pop ups can be a useful way for companies that have previously only had an online presence to connect with customers in a physical way. Shopify writes, "A pop-up shop is a short-term, temporary retail space where brands, usually ones without a physical presence, can interact in person with current customers and communicate their message to potential new ones".
Trend put to a stop because of Covid-19
With everything that has ended up happening thus far in 2021, pop up businesses haven't had chance to experience the flourish many expected them to this year. Due to the Coronavirus pandemic and all of the horrible things it has caused along the way, people had to remain in doors, rather than going out and helping their local high streets to bolster. Though, I would predict after the restrictions of lockdown eventually come to an end, we may see the high street become something that is engaged with much more and ultimately appreciated to a higher extent.
The fact that people have had to be away from physical shops and high streets in general could actually work out in its favour in the long run. It has indeed been a terrible experience for many business owners, nobody is denying that, but if they've managed to get through this period so far, the chances are they will find a more extensive audience once they are officially allowed to return. This is because people will want those experiences that they've not been able to have in a while, making it the perfect time for pop-ups to start to become a regular fixture among high streets.
If you make a temporary pop up business in a few months' time, when people are allowed back out in a fashion that is much closer to normality, you'll be hitting the market at a time of peak interest and could potentially find a great deal of success to be had due to the timing. Pop up ventures will be a heavily featured area of business in city centres later this year, so make sure you're preparing and planning everything you'll need to get yours up and running as soon as it is necessary to.
Need funding for expansion?
Pop ups can also be an experimental way of discovering if brands would be better off with a physical shop. Often larger online brands will try releasing a pop up as a temporary indicator for their business. Shopify states, "Online only brands often use pop-ups to help them decide whether exploring the world of offline sales makes sense for their particular business, without having to make the financial commitment of a full-on permanent storefront".
This indicates that the current trend of pop up businesses will continue long into this new year. If clothing companies manage to execute it correctly, as the food industry has, we could discover a whole new, ever-changing high street layout.
PDQ Funding are a leading funder and supporter of restaurants and the hospitality industry in the UK. We assist restaurants with a funding product called business cash advance. This product allows business owners to access quick restaurant funding. Complete the online enquiry form to find out more.