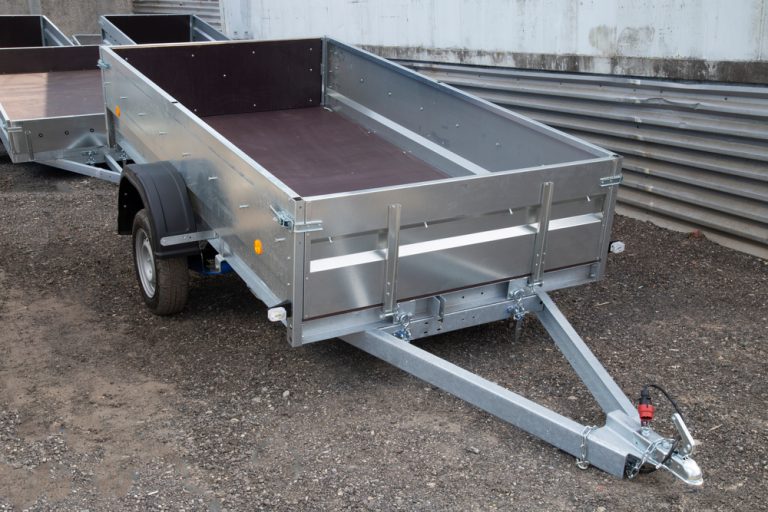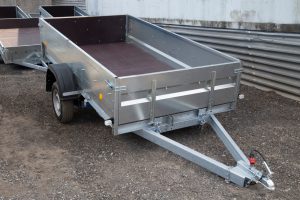 If you are looking to grow your towbar fitting business or expand your trailer centre, maybe you just need cashflow finance we can help. Should your business makes sales with your PDQ merchant terminal and takes credit/debit card payments of over £5,000 per month you qualify for business loan funding.
We support towbar fitters and trailer centres with alternative cashflow finance.
Towbar Fitting & Trailer Centre Business Loan
Towbar Fitting & Trailer Centre business loans enable business owners to receive a desired amount of money in full, repaying the money in scheduled monthly repayments with interest. With PDQ Funding, Towbar & Trailer centres can access unsecured funding between £5,000 and £200,000, with repayment terms that work within acceptable time limits. Unlike secured loans, our Towbar fitting & Trailer centre loan are totally unsecured – which means you aren't required to provide collateral as security for the loan.
We help Towbar & Trailer centres to grow with our alternative unsecured business loans, our aim is to enabled Towbar centre businesses like yours to invest in expansion, cover an unexpected cash flow crisis, move into new premises and invest in new business infrastructure.
Merchant Cash Advance for Towbar and Trailers
Any Towbar fitters or Trailer business that takes regular card payments can qualify. While business loans from the bank are notoriously difficult to obtain, especially if you're a small business, with an advance it is far easier to gain approval. As approval is primarily dependent upon your business performance, lenders focus far less on your credit score, meaning that a much wider range of businesses are able to qualify. There's no need to provide a business plan, attend any meetings or make any lengthy phone calls to obtain funding.
Qualifying Criteria:
Your Towbar / Trailer centre is registered and trading in the UK
Trading for a minimum of 6 months
Has a minimum monthly turnover of £5,000
When applying for a Merchant Cash Advance, you can expect to receive the funding within 5 – 7 days.
Merchant Cash Advances advantages for your Centre
Quickly merchant cash advances from PDQ Funding have some great features which make them a really handy form of business finance for your centre:
Available to all tow bar / trailer business centres that uses card terminals to process their sales
Flexible and totally scalable; level of borrowing and repayments proportionate to revenue
Your turnover dictates the amount you can borrow
Quick and easy to secure with no credit checks or complicated applications
Repayments taken at source, so it is all taken care of for you
Can be used alongside other forms of credit your business may already have in place
We work with nearly all card terminal providers, so you have no need to reach for a new provider
Documentation needed to support your Business Loan
Documentation that is needed to support your online application, we will ask you to provide some basic supporting documentation to help pass your funding application. We like to keep things simple, so all that's required of your business is:
4 months worth of card statements (Merchant Account)
3 months worth of business bank statements
Apply For A Towbar Fitting / Trailer Centre Loan
Applying for a Business Loan or Business Cash Advance for your business takes just a matter of minutes, and our dedicated account managers are on hand to help with anything you're confused about. If you need guidance through the application process, simply make a quick enquiry and someone will assist you to complete it.
Step 1:
Simply click on get a quick quote button to get started. You will be redirected to a page where we will ask for more information about your business:
The name of your business
Number of years your towbar or trailer centre has been trading
Your centre's average monthly turnover
Amount that you feel you would like to borrow
Step 2:
The next step involves disclosing a few of your personal details:
Title, first name and surname
Your position in the business
Contact telephone & email details
Step 3:
Read carefully through the terms and conditions, accept them and click 'get my quote'. Once we receive your completed application it will be reviewed by our approved business finance suppliers.
Step 4:
Please expect a call and email from one of our dedicated account managers to discuss the terms of your business loan agreement.
Step 5:
Carefully read through the terms of agreement and sign the relevant documentation ready to return to the lender. Funding will be in your business account 24 hours after your application for finance has been approved.