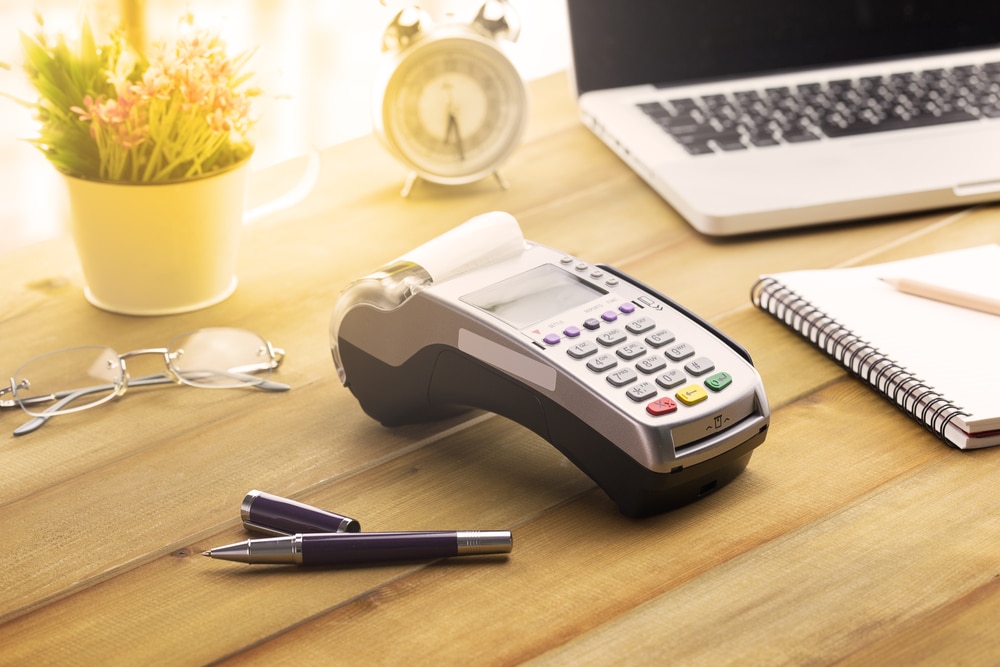 Credit Card Machine Loans | Credit Card Merchant Loans
Credit card machine loans are also known as a merchant cash advance or business cash advance which is a unsecured business loan that works with your credit and debit card sales. Usually, the funding is provided based on your monthly card terminal turnover. For example, if your business turnover £10,000 on credit and debit card sales then you could raise the same amount in way of a merchant cash advance, credit cards machine loan.
Traditional business lending is set with its own problems namely, that you could be faced with penalties, fees and charges if you don't meet set monthly payments. Worse still you will often find that these traditional bank style business loans are secured against your property or another asset which means they could be at risk if your business fails to meet the loan obligations. A merchant cash advance is a perfect alternative for business finance for any company that has seasonal work, as you only pay back when you earn.
Advantages of

Credit Card Machine Loans
Cash Advances from £5,000 to £200,000

High Approval Rates up to 95% accepted

Flexible Repayments, tailored to match your business

Unsecured business loan – no guarantees needed

Credit card machine loans are available with 7 days

Ideal business loan solution for all retail or point of sale type businesses

No need to move merchant services or PDQ terminals.
PDQ Card Machine Loans

Eligibility and Examples
Any UK based business that uses a card payment terminal machine (also known as a PDQ or Chip and Pin machine) to process customer sales, in theory could be eligible for PDQ card machine loans.
If you can demonstrate a consistent level of monthly cash inflow – usually 6 months of card payment statements will suffice. Businesses within industries which experience a high volume of monthly transactions such as bars and restaurant services within hospitality, leisure, fashion retail, vehicle servicing and MOT Stations are usually a good fit for merchant cash advances.
Limited Companies, Partnerships and Sole Traders can apply for a PDQ Card Machine Loan, all this is needed is a turnover of £5,000 or more each month via your card payment terminal.
How long it takes to pay back a PDQ Loan?  this is dependent on what percentage of your card sales you're handing to your merchant provider per month. This figure is called the split percentage. If the split is 10% – 15% each transaction.
Can I Get a

Merchant Cash Advance

 

If I Have Bad Credit?
Depending on the severity of the adverse credit you could still be eligible for PDQ merchant cash advance. It's worth understanding what adverse bad credit you have and when it took place. Merchant cash advances funding advisers deal with applications of this nature daily. So if you're unsure pick up the phone and speak to us today. Different lenders have different policies so it's important to speak to a broker that knows the lending criteria of a wide range of lenders.
How Do I apply For A

Cash Advance?
SME businesses often worry about applying for a cash advance. Being a more specialist type of business finance many people think of this option feel uncomfortable about the companies they are going to work with and look for recommendations and company reviews of the various cash advance providers. PDQ Funding is a leading cash advance company in the UK. It is rated within the top 5 of UK based business cash advance companies.
To apply for credit card machine loans is really a simple task.
1. Complete the online application form.
2. Once it is received a cash advance specialist will contact you.
3. The business funding specialist will explain everything to you and answer your questions.
4. If everything goes well the cash advance will be in your back in 48hours.
Interested to know more? Simply complete our online enquiry form to get support for your business with a credit card machine loan.