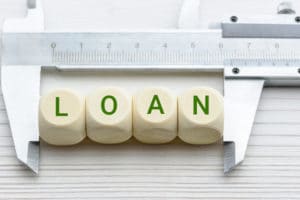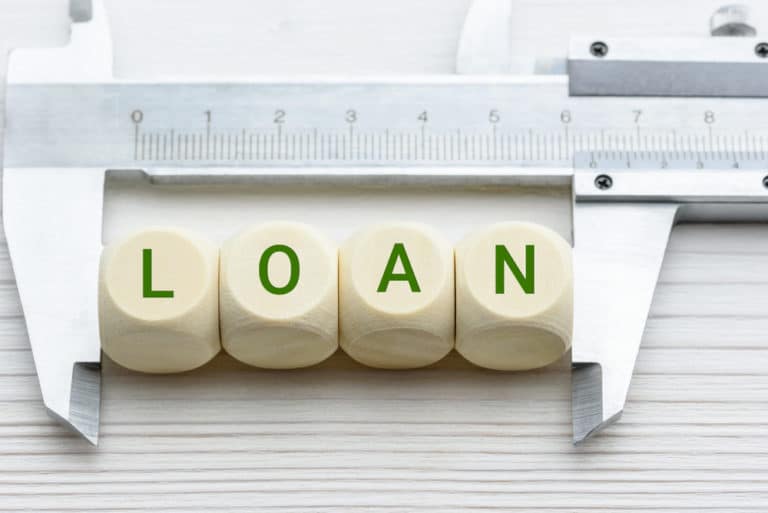 Card machine loans are also known as a merchant cash advance, it uses your card payment machine "Process Data Quickly" or PDQ Machine as it is also known.
The advance works by purchasing future debit and credit card payments from you at a discount, hence the term factor rate which will dictate the cost of borrowing.
This type of funding that is provided, is solely dependent on your monthly card terminal turnover. For example, if your business turnover £10,000 on credit and debit card sales then you could raise the same amount in way of a merchant cash advance, credit cards machine loan. 
Traditional business lending is set with its own problems namely, that you could be faced with penalties, fees and charges if you don't meet set monthly payments.
Worse still you will often find that these traditional bank style business loans are secured against your property or another asset which means they could be at risk if your business fails to meet the loan obligations. A merchant cash advance is a perfect alternative for business finance for any company that has seasonal work, as you only pay back when you earn.
What is a Credit Card Machine Loan
A credit card machine loan is a way you can use your payment terminal by advancing a lump sum against future credit/debit card receipts. Business that take payments by credit or debit card payments can apply for a credit card machine loan.
There are no fixed terms or monthly payments with our merchant advance, unlike business loans. One of the great aspects of using us a lender like ourselves is that you only make repayments once you make card sales. We are simply giving you access to cash from your future card sales.
This type of finance is a quick and simply way for any business looking for business loans through credit card processing.
it is worth noting at this point the credit card machine loans are not authorised and regulated by the financial conduct authority in the UK, therefore you should make your own investigating into this type of funding.
Business Loans through Credit Card Processing
Business loans in the UK can come in many forms, If you take card payments for your business one great alternative way to raise working capital is to take out a business loans through credit card processing.
This type of funding for business has been around since 2010, regardless of your trade of business, there are so many ways our cash advance merchant loan could benefit you and your businesses growth. We work any card terminal provider in the UK
The business loan is provided based on your monthly credit card processing turnover. A simple and quick example is :  Should your business have a monthly card turnover of £5000 on credit and debit card sales then you could raise the same amount with a merchant terminal advance.
Some of the features and benefits for your business with this type of lending.
Fast and flexible way of raising capital
Borrow from £5,000 to £200,000
Business Loans for bad credit
No APR or fixed monthly payments
No security required
Utilise credit and debit card sales to raise funds
Short application process
Receive cash within days
Repay through a small portion of your monthly credit/debit card transactions
Suitable to small to medium-sized business
The approval rate is over 90% for applications
We offer businesses access to finance of £5,000 to £200,000 with a loan against credit card machine takings.  The repayments that are manageable, flexible and transparent. Their service is provided as an alternative to a traditional bank loan and is designed for small businesses.
Our advance loan amount is based on the amount of income you make from credit and debit cards and the repayments are linked to this amount as well.
Advantages of Credit Card Merchant Loans
One of the benefits of apply for a credit card merchant loan is you will not be waiting month after month, as these type of business loan alternatives can be completed within five working days. Timing can be a critical component for any business, if you are a seasonal business and looking to improved cash flow this could be beneficial.
Quick example: Your restaurant needs a new Pizza oven due to the old one breaking down, asset finance could take about two months to complete. With our merchant advance you can gain a lump sum cash injection without needing security.
The main advantage is your Pizza restaurant already takes card payments so there is a clear visibility of your monthly turnover. This will give the lender a clear indication of the amount you can borrow, 
Cash Advances from £5,000 to £200,000

High Approval Rates up to 95% accepted

Flexible Repayments, tailored to match your business

Unsecured business loan – no guarantees needed

Credit card merchant loans are available with 7 days

Ideal business loan solution for all retail or point of sale type businesses

No need to move merchant services or PDQ terminals.
Disadvantages of merchant credit card advance loans?
As with any type of commercial borrowings, a number of business loan products may suit some businesses more than others. One of the disadvantages really only apply to businesses who don't meet the eligibility requirements for a merchant credit card advance loans.
This type of lending is not suitable for businesses who don't take card payments from customers
Start up businesses and business with less than three months card sales do not qualify
If a business doesn't process card payments, unfortunately this type of finance is not for that type of business. Should a business process card payments through their merchant terminal, a turnover amount of £5000.00 per month is required for application approval.
How much do credit card processing loans cost?
Limited companies and sole traders can lend an amount that totals up to 150% of what a merchant processes each month. With this in mind say you process £20,000 in a month in credit card sales, the advance amount would be anything up to £30,000.
Instead of being offered with an interest rate like conventional bank loans, we use something called a factor rate for our credit card machine loans.  This is typically offered at 1.2 to 1.5. Again if you borrow an advance amount of £10,000, you will repay £12,000 to £15,000 over the course of the repayment schedule.
Over the course of the repayment schedule a small percentage if taken usually between 10 and 20% from each sale until the loan is paid back.
Do I need a Credit Card Machine to get a Loan?
Yes need a credit card terminal to take advantage of business loans through credit card processing, about 75% of UK Businesses take some sort of card payment in 2019.
In 2020 this figure is due to rise to about 80%, the growth in card receipts is expected to continue year on year. With this in mind using a 'Process Data Quickly' machine or card payment terminal with a merchant account as it is also know is not a bad commercial decision.
Acquiring a credit card terminal loans from us does require the use of a credit card terminal, therefore we only lend if your business uses one.
PDQ Card Machine Loans Eligibility and Examples
Any UK based business that uses a card payment terminal machine (also known as a PDQ terminal or Chip and Pin machine) to process customer sales, in theory could be eligible for PDQ card machine loans. If you can demonstrate a consistent level of monthly cash inflow – usually 6 months of card payment statements will suffice. Businesses within industries which experience a high volume of monthly transactions such as bars and restaurant services within hospitality, leisure, fashion retail, vehicle servicing and MOT Stations are usually a good fit for merchant cash advances.
Limited Companies, Partnerships and Sole Traders can apply for a PDQ Card Machine Loan, all this is needed is a turnover of £5,000 or more each month via your card payment terminal. How long it takes to pay back a PDQ Loan?  this is dependent on what percentage of your card sales you're handing to your merchant provider per month. This figure is called the split percentage. If the split is 10% – 15% each transaction.
PDQ terminal loans are available to any business that uses a card payment terminal. As society moves cashless our loans work seamlessly with your PDQ Machine. There is no software to be installed all transactions still go into your bank account as normal. A small repayment is taken from every sale you make.
All businesses strive for growth, which is why we place emphasis on the current strength of your business, any previous issues or shortfalls are overlooked where they can.
Card Swipe Machine Loan If I Have Bad Credit?
Depending on the severity of the adverse credit you could still be eligible for a swipe machine loan. It's worth understanding what adverse bad credit you have and when it took place. Swipe machine loan advisers deal with applications of this nature daily with business owners suffering from poor credit.
So if you're unsure pick up the phone and speak to us today. Different lenders have different policies so it's important to speak to a broker that knows the lending criteria of a wide range of lenders.
Eligibility criteria needed for a Credit Card Machine Loan?
The good news is that business owners today have many more options when it comes to finding funding they did years ago.
To qualify for a merchant card machine loan, its so simple, here are the requirements:
Credit score. Finance providers typically examine your personal credit report when you apply if you are a sole trader. If you're already in business, prepare to submit a credit report for your limited company as well.
Age of your business. To qualify for a cash advance loan you'll need to be in business for at least 6 months. Your typical bank could require you to be in business for at least 2 years. You can consider a startup loan if your business is less than a year old.
Annual revenue. Lenders often require businesses to meet a minimum level of income to be considered for a loan.
Personal debt-to-credit ratio. It sounds counterintuitive, but some lenders will consider too much personal credit a risk — you could turn to that credit if your business runs out of money.
Net operating income. To be sure that you can meet repayment requirements, some lenders look for a total income that's at least 1.25 times greater than your total expenses.
Potential collateral. If you're applying for a secured business loan, you may need to identify an asset — equipment, inventory or real estate — to back the loan against default. If you'd prefer not to provide collateral, you'll need to compare unsecured business loans.
How Do I apply
Step 1: Read through our terms and conditions guides to ensure everything you need to know before applying.
Step 2: Click the apply button. You will asked you some basic details to verify your businesses position.
The amount you want to borrow
Average monthly card sales
Name of your business
Company number if registered in England, Wales and Scotland
Number of years you have been trading
Step 3: Your application will then be directed further down the page, where you will be asked to fill in your personal contact details, including:
Title, first name and surname
Position in the business
Email and telephone number
Step 4: After you accept the terms and conditions you will be able to click 'get my quote'. From here your application will be processed and reviewed by one of our business finance managers.
Step 5: Once the application has been reviewed by one of our dedicated account managers, they will be in touch to discuss the terms of your advance agreement. At this point you are welcome to ask the lender anything you are unsure or have concerns about, including repayment plans, to make sure there are no nasty surprises along the way.
Step 6: After you have carefully read through all the terms of agreement, you will need to sign all of the relevant documentation and return it to us.
Step 7: You will then be able to access the money from your business account in just 48 hours
FAQ's for Card Machine Loans
What is a Credit Card Machine Loan?
A card payment terminal is used to secure future lending for your business, so funds are advanced against an estimate of future credit and debit card takings.
How much does it cost?
With PDQ Funding you only have a single funding fee, this is determined by: Your card taking history The repayment percentage that suits your business The total of amount of funding you request
How are repayments made?
Firstly, you agree a percentage of your daily card takings that go towards paying the card machine advance. 
These are then automatically deducted when you make a sale through your card terminal. For periods when you don't have sales, no payments are made towards the merchant advance. This way payments work in line with your cash flow.