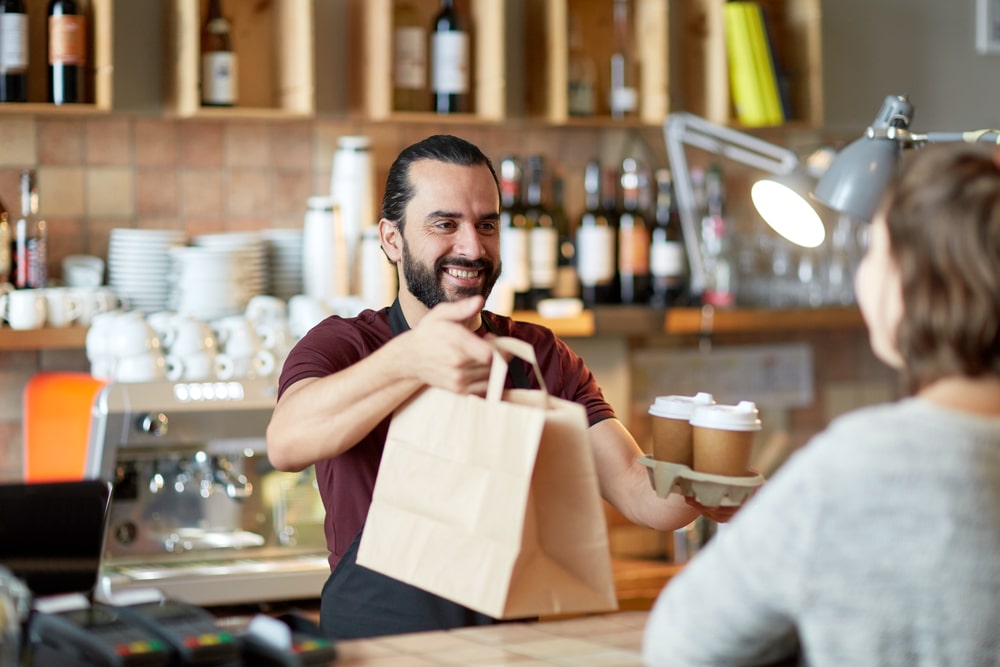 Finance for a Takeaway Business
Raising Finance for a Takeaway business can have its challenges. We have a simple solution called a business cash advance. You can use your future credit and debit card sales to raise cash for your business today. You can borrow from £5000 up to a maximum of £200,000 for any purpose and the money can be with you within a few days. Unlike a traditional takeaway business loan there's no fixed monthly payments or fixed term, it works alongside your daily business performance relieving the pressure on you and your business. 
Finance options for your Takeaway Business
Getting the right kind of finance in place for your takeaway business is essential. If you are purchasing a takeaway or taking over a going concern, replacing equipping or refurbishment all present different funding needs. You may need to redesign the interior of your shop or re-equip your kitchen. You may even need to refit your interior.
Business Cash Advances may be ideal if you take payments through a card terminal or PDQ machine. The lender works with your merchant account payment company and can advance you the equivalent of up to one month's turnover, which is repaid by automatically deducting a proportion of the payment every time that a customer pays by card.
A Business Cash Advance is a lump some of cash that is advanced into your business based on future credit and debit card sales. It's repaid via a pre-agreed percentage of your business's card transactions.
How our Takeaway Funding Works
Our funding is designed specifically for takeaway owners looking to access between £5,000 and £200,000 in unsecured finance. In order to qualify for takeaway financing, your business will need to have been trading for a minimum period of six months or more. You'll also need to generate at least £5,000 in monthly credit and debit card sales.
Our dedicated funding advisors will help you throughout the entire process, from applying for financing to receiving your funding. Once you have been approved, you will receive the complete amount of funding as a lump sum in your takeaway businesses bank account. Repayments of the cash advance are made by a small agreed percentage of your total credit and debit card sales every month to repay the cash advance for takeways.
This way, there's no need to worry about a set monthly payment. When business is good the repayments for the merchant cash advance are made quicker. Should your business slows down, you'll be able to only pay a small amount that doesn't affect your monthly cash flow.
When would a Business Cash Advance be best for me?
A Business Cash Advance might be best for you if you fall into any of these categories:
You need a quick injection of cash for a new delivery vehicle or kitchen refit.
Sales are slow for some reason due to the weather, and you need to pay your staff.
Taxes & VAT bills have sprung up on you out of nowhere, so you need to pay them off quickly.
You want to purchase new premises or some new equipment to help your company expand.
Reasons to choose a cash advance for your Takeaway 
Here are a few reasons why a cash advance could be your best funding option:
Apply in minutes for £5,000-£200,000

You pay back only when you earn – no fixed monthly payments

You keep 100% of your income from cash sales

One clear cost,  no APR

No up front fees, hidden charges or penaltie

Over 80% of businesses are approved

Quick and easy application process with minimal paperwork and no accounts require
Conclusion
In conclusion, Business Cash advances are an excellent option for takeaway businesses that need fast access to cash. This business finance can fund anything from new equipment to paying off a tax bill.
With this type of finance, you can utilise your card sales in order to secure funding for your company. This is a great solution for takeaway businesses that use card transactions as a main payment method in their business.
The application process is simple!
To receive a business cash advance for your takeaway the process is simple, the application should not take more than 5 minutes. Our team will advise on your progress of your finance application. The whole funding journey can be wrapped up in less than 5 days. Simply complete the online enquiry to get started and get your takeaway funded.