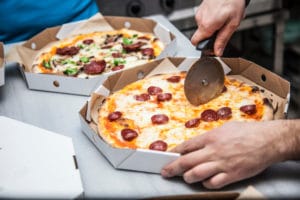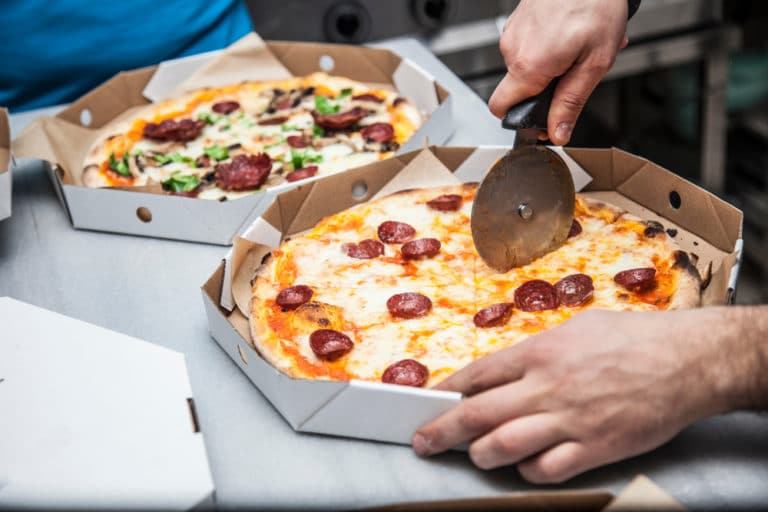 Raising Finance for a Takeaway business can have its challenges. We have a simple solution called a business cash advance. You can use your future credit and debit card sales to raise cash for your business today.
You can borrow from £5000 up to a maximum of £200,000 for any purpose and the money can be with you within a few days. 
Unlike a traditional takeaway business loan there's no fixed monthly payments or fixed term, it works alongside your daily business performance relieving the pressure on you and your business. 
Finance options for your Takeaway Business
Getting the right kind of finance in place for your takeaway business is essential. If you are purchasing a takeaway or taking over a going concern, replacing equipping or refurbishment all present different funding needs. You may need to redesign the interior of your shop or re-equip your kitchen essentials list equipment. You may even need to refit your interior.
Business Cash Advances may be ideal if you take payments through a card terminal or PDQ machine. The lender works with your merchant account payment company and can advance you the equivalent of up to one month's turnover, which is repaid by automatically deducting a proportion of the payment every time that a customer pays by card.
A Business Cash Advance is a lump some of cash that is advanced into your business based on future credit and debit card sales. It's repaid via a pre-agreed percentage of your business's card transactions.
Takeaway Business Loans Benefits 
Business loans for takeaways can be an excellent way to finance business improvements. You maybe just looking for funding to over come a short-term cash flow issue. To ensure your business stays ahead of the competition it is important to invest in your premises. Investment is also needed in latest equipment and products. A business loan from PDQ Funding is an ideal way to finance things such as new vehicles to take deliveries in, more stock for your company to sell, new staff that need hiring, etc. The choice is really all up to you.
If you are looking to increase your income and customer base, a well-planned marketing campaign is the ideal solution. If your business does not have the cash available to invest, a business loan can provide the injection of funds you need to pay for everything you need to kick start the campaign off from direct advertising to a new website. The industry is always evolving, and had made an resurgence over the years. To ensure your business stays up-to-date with the latest trends investment is needed to reap rewards and deliver the amazing sharp looks that people want.
Just Eat Partners
Just Eat Partners can gain business finance up-to £200,000 with our Just East Business Loan alternative. If your take away business sells via the use Just Eat Business  platform we can offer you a merchant cash advance, this type of funding advances future card receipts if you accept payments via a card terminal in store or online.
We have partnered with Just Eat and are able to exclusively offer all Just Eat businesses a 5% cash back on all paid back Business Cash Advances!
Our payment terms work at the same pace as your business, with no APR applied and without hidden fees as well as no late payment penalties. A cash injection can help support your Just Eat food led business during these challenging times. This ensures you only pay back when you get paid!
How our Takeaway Funding Works
Our funding is designed specifically for takeaway owners looking to access between £5,000 and £200,000 in unsecured finance. In order to qualify for takeaway financing, your business will need to have been trading for a minimum period of six months or more. You'll also need to generate at least £5,000 in monthly credit and debit card sales.
Our dedicated funding advisors will help you throughout the entire process, from applying for financing to receiving your funding. Once you have been approved, you will receive the complete amount of funding as a lump sum in your takeaway businesses bank account. Repayments of the cash advance are made by a small agreed percentage of your total credit and debit card sales every month to repay the cash advance for takeways.
This way, there's no need to worry about a set monthly payment. When business is good the repayments for the merchant cash advance are made quicker. Should your business slows down, you'll be able to only pay a small amount that doesn't affect your monthly cash flow. Our funding works in the same was as a business loan for cafe or takeaway. So you have the confidence you are in control of your business and finances.
When would a Business Cash Advance be best for me?
A Business Cash Advance might be best for you if you fall into any of these categories:
You need a quick injection of cash for a new delivery vehicle or kitchen refit.
Sales are slow for some reason due to the weather, and you need to pay your staff.
Taxes & VAT bills have sprung up on you out of nowhere, so you need to pay them off quickly.
You want to purchase new premises or some new equipment to help your company expand.
Reasons to choose a cash advance for your Takeaway 
Here are a few reasons why a cash advance could be your best funding option:
Apply in minutes for £5,000-£200,000

You pay back only when you earn – no fixed monthly payments

You keep 100% of your income from cash sales

One clear cost,  no APR

No up front fees, hidden charges or penaltie

Over 80% of businesses are approved

Quick and easy application process with minimal paperwork and no accounts require
Business Loan Advantage:
Get £5k to £200k within 24 hours
Pay back through your future card sales
Unsecured – there's no worries
Same day funding to your business
The takeaway business cash advance can be used for many different purposes. You may wish to use it to invest in new stock, move your business to a new location, or help to bolster the marketing that will gain you new clients, it's entirely up to you. You can apply for a free, no obligation quote today and find out if your takeaway business qualifies for our services.
We've helped businesses just like yours get the funding they need for:
Training new staff
Purchasing new stock or equipment
Refurbishing premises
Relocation
Advertising
Helping with cash flow
Building a new website
and even more
How to apply for a takeaway business cash advance:
 Step 1:
Visit our application page and provide the relevant information. This will ensure that we match you with an ideal lender. We will then ask you for further information about your business. You'll need to be ready to tell us the following:
The name of your business
How long you've been in business
Your average monthly card sales
The amount your takeaway business is looking to borrow
Step 2:
Will will then require a few personal details, so please be ready to tell us:
Your title, along with you first name and surname
The person in the business that is seeking a loan
Email and telephone number, so that we can stay in further contact with you
Step 3:
Read through our terms and conditions carefully, and if you're happy to continue, click 'get a quick quote'. From here your application will be processed and reviewed by a member of our business finance suppliers team, who will help you find the correct lender for your business loan.
Step 4:
We will then be in touch with you to confirm the conditions of your loan/finance agreement.
Step 5:
Once the application is complete, it will be sent off and approved by a lender. You can then have a discussion with them regarding the terms of the loan. These terms will include interest rates, as well as how much the borrower will repay each month. The loan is then provided to you on an agreed and transparent basis
FAQ's for the Takeaway Industry
Do I need a good credit rating to get a business loan for my takeaway?
The answer is yes, but ever alternative business loan we offer is on a case by case basis so please try. As our funding is on your future sales via a card terminal we keep an open mind.
How much can I borrow?
It is dependent on your business card sales, so if you take £10,000 per month via a card terminal we will advance you £10,000
Ho quick can I get funded?
To receive funding it takes between 3 - 5 days start to finish.