Funding for Coffee Shops and Cafes
Funding for Coffee Shops and Cafes in the UK has always been neglected by hight street lenders. This is provably due to most accepting cash, times are changing and card payments are on the rise. As more Coffee Shops and Cafes take card payments and customers are more and more becoming cashless. Cash Advance funders had to come up with a solution for these types of business. Business Cash Advances is an alternative type of funding for Coffee Shops and Cafes.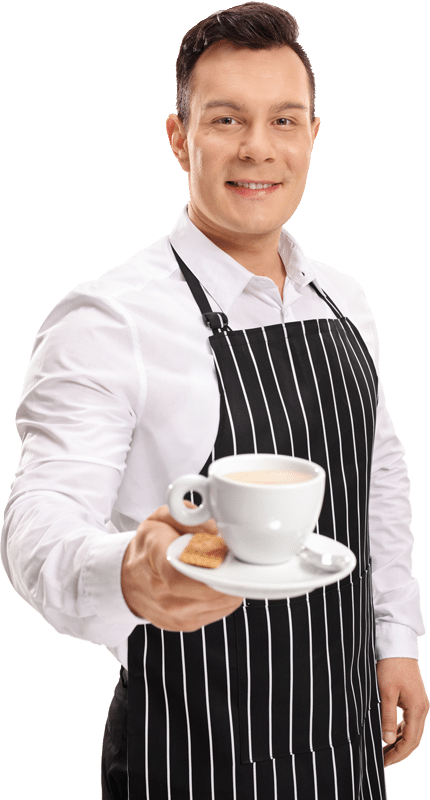 Get a No-Obligation Quote Now
Funding for Coffee Shops made simple
A Coffee Shop or Cafe business that processes £10,000 per month in credit and debit card sales, is eligible to receive £10,000 in an unsecured business cash advance.  The fixed repayments are based on your monthly card sales and there is no APR or fixed-terms. As a Coffee shop owner you can borrow from £5000 up to a maximum of £200,000 for any purpose. The funding can take up-to 48 hours to be in place, but approval is within hours.  The repayments are made with future card sales so the business cash sales are not affected by this at all so you keep 100% of cash income.
Eligibility for a Business Cash advance : We require a trading history of 6 months or more.  A minimum of £5,000 of card transactions a month.
Here are the other benefits:
90% approval rate
Applications takes minutes to gain funding of £5,000 – £200,000
You pay back only when you make a sale
All cost agreed upfront (no APR)
No hidden charges, costs or extra fees
No monthly late penalties
Over 90% of businesses are approved for business cash advances
Get a decision in as little as 24 hours
Flexibility compared to traditional Coffee Shop Loans
Flexibility is key for the funding of Coffee Shops and Cafes. Historical credit & debit card sales are viewed and used to work out with you a comfortable repayment percentage on your daily sales, this is usually around 7%. If you have a quiet month you pay back less but if you have a better month you pay back more. It's all linked to your daily card transactions and repaid automatically. Every business is unique so we tailor it closely with what you can afford.
The Approval Rate is High. PDQ Cash Advance do not involve strict credit requirements, complicated contracts and extensive documentation. Since merchant cash advances for coffee shops are not based on personal credit, time in business or financials, the approval rate is high. There are no credit checks with a business cash advance.
Easy Application Process. A commercial loan can take weeks or even months to finally be processed. A merchant cash advance, on the other hand, can be available within the same week that the application is processed.
Will my Coffee Shop or Cafe qualify for Finance?
A Coffee Shop or Cafe business needs to be a UK registered company. Partnership or Sole Trader are also welcome with 6 months or more trading history. The businesses monthly credit & debit card turnover of at least £5000 a month.
If your Coffee Shop or Cafe have been rejected by your bank for funding don't worry. Over 90% of applications get business funding with a Merchant Cash Advance for Coffee Shops. Simply complete the online enquiry and a funding specialist will make contact with you.