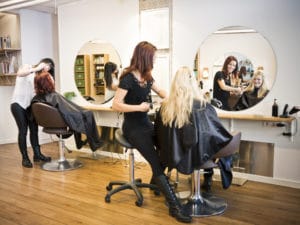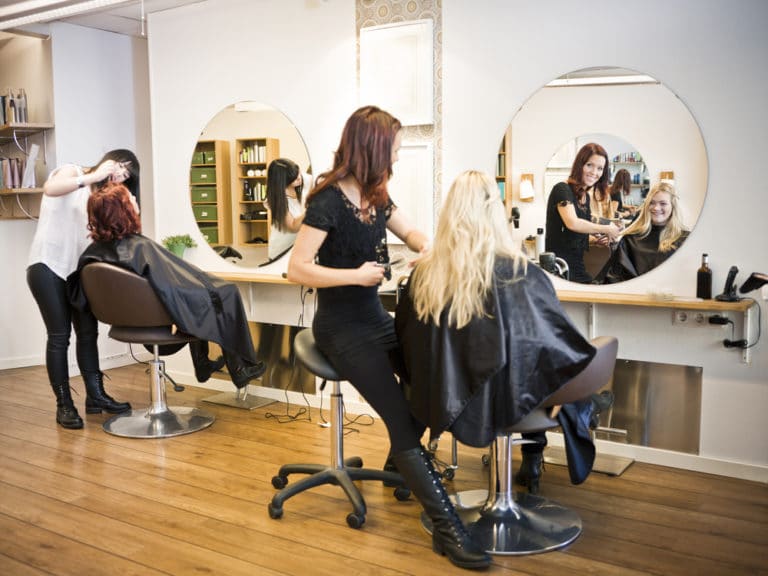 Business Loans for hairdressers are designed to support hair salons across the UK. If you are a hairdressers or beauty business, you can grow with unsecured funding.
Salon owners have long been left without financing options and working capital. The following may help if your business is looking for financial support.
Business Loans for Beauty Business or 

Hairdressers
Being the owner of a hairdresser's salon business or beauty business will always give you an amazing feeling. You should feel pride. As a newcomer, you may wish to extend your exceptional services to your clients with the best industry experience. Offering incomparable beauty care products and hiring experienced beauticians should be your prime mission to stay in business. This will create, for example, a good living for you and your family members. You will then become a 'Numero Uno' in your area of business in the local community, with consistent performance and business upgrades.
On the other hand, you may also wonder how to make your business financially viable while providing the best offerings to your esteemed clients? How can you introduce new skin or beauty treatments? How can you make your salon more comfortable for your clients by renovating? All these need immediate cash. What will you do?

Never start worrying, as you have an option of working with PDQ Funding. We are a reputable financing firm that extends our helping hands to manage cashflow challenges of small business owners.
Acquiring small business loans can help you in improving your regular cashflow as well the working capital needs of your salon or nail bar. A small percentage will be taken out from your customer card payments. This will help you to manage the cashflow and easily make sure your debts are paid as quickly as possible. With this, you don't have to worry about how funds will be arranged for any exigencies.  The availability of small salon business loans allows you to easily take your hairdresser or beauty business to the next level.
Let's Get Some Latest Salon Industry Facts!
Firstly, salon businesses are no longer smaller these days, they are considered big and branded in the UK. You can easily find Beauty and Hairdressing salons in every high street of the UK. These are often run by nail, eyebrow, skin, and hair experts.
Among all the independent businesses, the beauty and wellness experts are most popular and ranked in the Top 10 in most countries.

In the year 2017, 41k beauty and hair businesses were reported only in London, the South East and the North West.
In the UK, more than 260,000 people alone are working in the beauty and hair industry.

By 2022, as per beauty industry prediction, 'spend per head' will increase from £75 to £489.
With the above trends, no one can deny the fact that the beauty and wellness industry is here to stay. There will be unprecedented growth and soon.

Salon Loans – What Are They & For Whom?
Any kind of salon, nail bar, beauty or hairdressing business can go for small business loans or a Merchant Cash Advance through PDQ Funding.
This type of Salon loan is ideal and great for hairdressers, skincare specialists, beauty aestheticians or experts. This business line of credit is perfect for equipment financing to purchase salon equipment. Our hair salon financing is a great cash flow solution for any salon or spa.
If you have traded for the last 6-12 months, you can easily access this small setup of easy finance option, no matter what's there on your menu listing. Small salon business loans give you the flexibility to grow your business and meet your instant cashflow needs. You can use these funds to renovate your salon space. You can invest in astonishing mirrors, comforting chairs, or buying better beauty electronics. Or you can go digital with smart software, and many more investments that can increase profit margins.
You need to offer distinct and unparalleled services at your salon with utmost comfort which customers won't get in other salons. You may need a little extra cash to achieve this. Anything you aspire your salon to be – quicker, the best salon for selective treatment, or unique services – you can easily get these achieved with a small salon business loan.
Types of Salon Loans or Finance Available
There are almost all kinds of loan options out there. PDQ Funding offers those small business loans or financing options which are specially designed for hairdressers & salon based types of business entities keeping in mind their requirements.
Secured Loan – In this, you need a collateral asset i.e. property or vehicle or high-value stock, against which you'll get the loan. This helps the financing firms to secure the loan value if you fail to pay off.
Unsecured Loan – No collateral needed in this case. Just your credit history and eligibility is enough for approval.
Merchant Cash Advance – This is a new and super flexible finance model which can be accessed by salon owners or hairdressers. You'll get a small percentage of amount based on your past business growth through debit and credit card payments and repayment is also based on that.
As your business grows and you receive payments on your cards, you get closer to clearing off your debts.
Other Finance Options – Small salons can also go for grants which help them to meet their cash advances. Other options include credit cards, overdraft, or asset finance with varying interest rates.
Hair

 Salons What Can They Use the Loan Amount For?
Today's beauty salon industry does not just revolve around haircuts, manicures, and spa. It is a way more than that due to branding and image perception of salons among customers.
Apart from product or services, salon owners need to work or focus on those areas which impress the customers. For example, the ambience  of the salon, the site location, kinds of equipments, etc. to bag that 5-start review or rating.
Here Business Loans or Merchant Cash Advance for hairdressers come as a saviour and allow you to do whatever you want to do or invest in.
Salon renovation and refurbishment – Develop a unique space or environment that immediately catches the customer's attention. Make your salon area more peaceful and practical, show-off your products at one dedicated section, and many more.
Go digital & smart – "Time is money" for everyone, no one wants to wait and wants to get immediately served. Improve online presence with a bespoke website. You can then take customers' bookings online, send alerts on a new product or service launch, share discounts details, etc. Working smartly, above all, with the use of technology, allows no delays.
Enhance Skills – To achieve good work from the team, you need to enhance or train them on skills. Niche specialisms from your team, for instance, will retain and attract more customers.
Business loans can get you the essential cash funds into your salon needs, thus giving you the freedom to work & grow.
How you could use our salon finance to benefit your business
New equipment to keep up with innovative advances in beauty
Training courses for your staff
Renovations to your interior and exterior
Working stock such as towels and hair and face products, and;
New stock for re-sale. Increasing revenue by cross selling on retail items is a golden opportunity
Refurbishment to keep your business top of the range!
Some spare funds to cover bills, taxes and lulls in cash flow
A Business Cash Advance is a fast injection of cash into your business based on future credit and debit card sales. It's repaid via a pre-agreed percentage of the business's card transactions.
Get Prepared Before Applying For A Business Loan
It's always better to understand, assess, and be ready with few things before you apply for any loan or finance,
Firstly, be clear on the loan amount that you want to borrow and decide how much you can repay easily. Always keep it right and affordable.
Know your business credit rating or score. PDQ Funding is a flexible finance provider, even if your credit score is bad or low we can still finance your business.
Get your all papers in place. Having your papers ready will help your application process faster, for instance.
Finally, choose flexible business loan providers who understand the small businesses needs and are adaptable enough to accommodate exceptions. 
Fixed or Flexible Repayments – Which is better To Choose?
Salon businesses do not always operate the same. For example, there may be times when you have higher sales or at times sales might be lower. So, it's essential to understand how the inflow of cash will impact the repayments.
Choosing a fixed repayment method would not suit your needs. It's better to go with flexible monthly repayments as it is easily manageable and is affordable with much less stress. Flexible repayments are synced with the inflow of cash in your business cards i.e. pay 'little and often' as per your sales.
This also makes it more predictable for you. You pay less when your sales are down and more when they are high.
Having Bad or Poor Credit Score?
Are you worried? Do you have a bad or poor credit score or rating as you have missed a few credit cards or loan payments in the past? PDQ Funding understand this occasional late payment issue, for instance. We offer salon or hairdressers small business loans from all kinds of credit backgrounds.
Get in touch with the PDQ Funding team now to discuss eligibility for salon financing with bad credit. 
Short-term or Long-term Finance – Which is better?
It's totally up to you, firstly, whether you want to get debt free quickly by paying a business loan opting with a short-term repayment schedule or want to take some time via long-term option. In the long-term, you get room for yourself to easily pay in longer period whereas in short-term, you can clear the loan payment in just a few months.

It's vital to understand your salon's business ethics and working model, before you think about investment. For example, seasonal variations in income may affect investment. Our repayment terms are flexible, meaning seasonal variations won't be as draconian. A great period of sales, for example, will lead to higher repayments and reduced debt longevity. 
You can raise from £5,000 to over £200,000 for your hairdresser's salon or nail bar with our business loans product.
Finally, find out how much cash your salon, hairdressers or nail bar can raise with one of the UK's leading merchant cash advance providers.