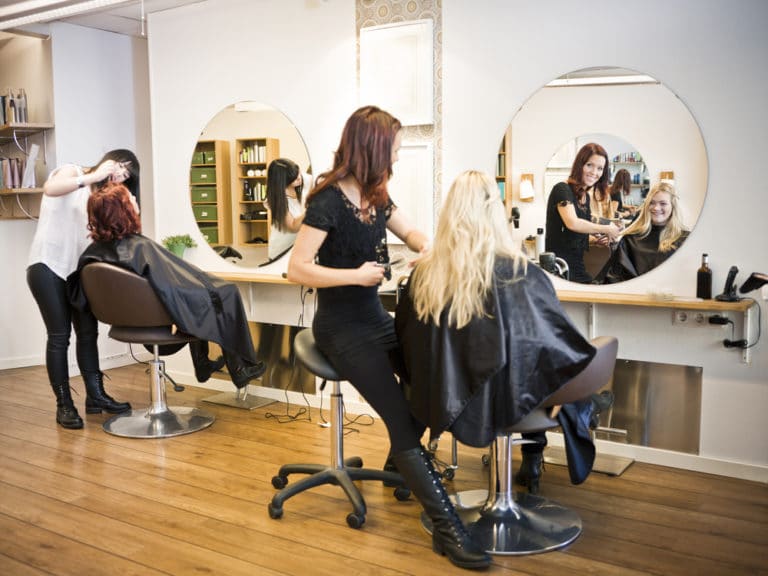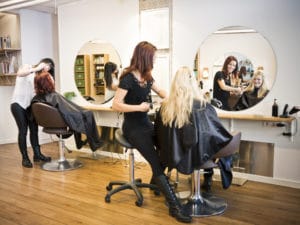 Simply running a hair salon is not enough in 2022, you clients demand more, this means investment in to your business. Raising alternative finance to enable investment in your salon could never be simpler.
Business Loans for hairdressers are designed to support hair salons across the UK. If you are a hairdressers or beauty business, you can grow with unsecured funding.
So, whether you've spotted an opportunity to grow or need financial help to keep the appointments rolling in, you're in the right place. Read on to learn about the different types of salon financing available and how each one can leave you sitting pretty.
Salon owners have long been left without financing options and working capital. The following may help if your business is looking for financial support.
What are Business loan for hair salons?
Hair salon business loans are a type of loan that supports a hairdresser or hair salon, this form of loan doesn't require security. This type of business loan can be used for a variety of purposes. The application process is generally simpler and usually speedier than that of a conventional business loan. The main purpose is to support hair professionals with funding for growth.
What can your hair salon business loan be used for?
Today's beauty salon industry does not just revolve around haircuts, manicures, and spa. It is a way more than that due to branding and image perception of salons among customers.
Apart from product or services, salon owners need to work or focus on those areas which impress the customers. For example, the ambience  of the salon, the site location, kinds of equipments, etc. to bag that 5-start review or rating.
Business Loans for hairdressers come as a saviour and allow you to do whatever you want to do or invest in.
Salon renovation and refurbishment – Develop a unique space or environment that immediately catches the customer's attention. Make your salon area more peaceful and practical, show-off your products at one dedicated section, and many more.
Go digital & smart – "Time is money" for everyone, no one wants to wait and wants to get immediately served. Improve online presence with a bespoke website. You can then take customers' bookings online, send alerts on a new product or service launch, share discounts details, etc. Working smartly, above all, with the use of technology, allows no delays.
Enhance Skills – To achieve good work from the team, you need to enhance or train them on skills. Niche specialisms from your team, for instance, will retain and attract more customers.
Business loans can get you the essential cash funds into your salon needs, thus giving you the freedom to work & grow.
Different types of 
salon financing?
There are a number of types of loans that hair salons can access in order to develop their business, each type of finance offers a differs type of support and all come with their own pros and cons.
Merchant Cash Advance
This type of finance is the new guy on the block for funding practices. A merchant cash advance for hair salons will only work if you take payments via card sales. This option allows you to receive an amount of money in return for a small percentage of your salons future debit and credit card sales.
It is easy to set up and hassle free. Lenders work directly with your card terminal provider to deduct future payments, so there is no technical knowledge needed.
hairdressers can access between £5,000 and £200,000 with this product. The business cash advance is a perfect funding solution to salon business owners, repayments are always nicely in sync with your business cash flow. This makes repayments easy to manage each month!
Business Lines Of Credit
Lines of credit provide a funding solution for hair salon owners, it with works perfectly should you just need to dip into reserves every now and then. It works like an emergency overdraft as and when you need it. The way it works is similar to a credit card, this means you don't pay interest on a line of credit unless you use it. You have a set amount say, £10,000 to draw down. Once you have drawn down, you start to pay interest and a capital repayment. Once you have made repayments, your line of credit will be replenished to its original amount.
Equipment Financing
This type of business finance is also known as 'Asset Finance', it works best for the purchase of expensive equipment. Equipment Finance enables you to acquire an asset while paying for it in instalments over an agreed timescale, also know as the term. At the end of the term, you have the option to purchase the asset outright usually for a nominal fee of £10.00.
This is a perfect solution to cashflow as the cost of the of investment is spread over the life of the asset, making it easier to budget. Once the lender has been paid off, the full ownership of the equipment will be passed over to you. One down side is that if you fail to make repayments and default, the lender will reclaim the equipment being financed.
Credit Card for Business
Salon's or clinic can build up its overall credit status by getting a business credit card. The larger credit limits offered on a business credit card make them a perfect option for larger purchases, compared to personal cards.
A number of credit card providers such as American Express also offer cash back and rewards points that could benefit your business. This is a great way to save money on future purchases while gaining points for spend incurred by your work.
Its important to keep on top of repayments to prevent the card from incurring interest-heavy debts.
Unsecured Business Loans
Unsecured business loans for hair salons offer a fast and flexible way when you require cash for growth or to pay those unexpected bills. The come with repayment options of up-to 5 years and competitive rates of interest.
A down side to this type of finance is that lenders require to see at least a year in business, if not they may require a guarantor or security.
Benefits of using salon finance
New equipment to keep up with innovative advances in beauty
Training courses for your staff
Renovations to your interior and exterior
Working stock such as towels and hair and face products.
New stock for re-sale. Increasing revenue by cross selling on retail items is a golden opportunity
Refurbishment to keep your business top of the range!
Some spare funds to cover bills, taxes and lulls in cash flow.
Apply for a salon business loan
The application process has been designed to help busy professional hair dresses access finance quickly. Our hassle-free application should only take a few minutes and can be completed entirely online. Applying for hair salon business finance may at first feel intimidating. Once you have completed the first stage we will assign a business account manager that will be more than happy to help with our finance solutions.
Step 1:
Click to get a quick quote now button. We have a panel of expert direct lenders, we will need more information about your business to ensure we match you to the lender most suitable. You will ask the following to be disclose:
The name of your business
The number of years trading
Average monthly card sales or turnover
The amount you're looking to borrow to fund your vet practice
Step 2:
You will be redirected further down the page. We will also want to find out more about you as the business owner, so please tell us the following:
Your title, first name and surname
Position in the business
Contact details / email and contact number
Step 3: Once you have provided us with these details, click to accept the terms and conditions and then click 'get a quick quote'. Your application will then be processed and assessed by one of our approved business vet finance suppliers.
Step 4: One of our account managers will soon be in contact with you by either phone or email, to discuss the terms of your vet business loan or business cash advance agreement.
Step 5: Please make sure you take time to carefully read through all of the terms of agreement, then sign the relevant documents and return them back to the direct lender. You should then receive the funding to your account within five working days.
F.A.Q's
How much money can I raise for my salon business
A salon can raise between £5,000 and £200,000 via our alternative business loan product.
Can I get a business loan for my salon if I have bad credit?
Business owners of salons and hair dresses in the UK can get business loans if they have bad or poor credit.
How to apply for a hair salon business loan?
Applying for a hair salon business loan is fast and simple. Simply make your application on line via our online portal and you will have a decision in principle within 24 hours.