Financial Solutions for Salons
Any hair salon owner will tell you that even with determination running a small service business like a hairdressers or salon is one of the hardest things you can do. Raising funding for the salon is another.
Your businesses story comes with constant challenges on the way. The bigger your business gets the more product and assets you will need, plus more staff just to cope with the growth.
Any salon in the UK that receives payment via a card terminal can get a business cash advance.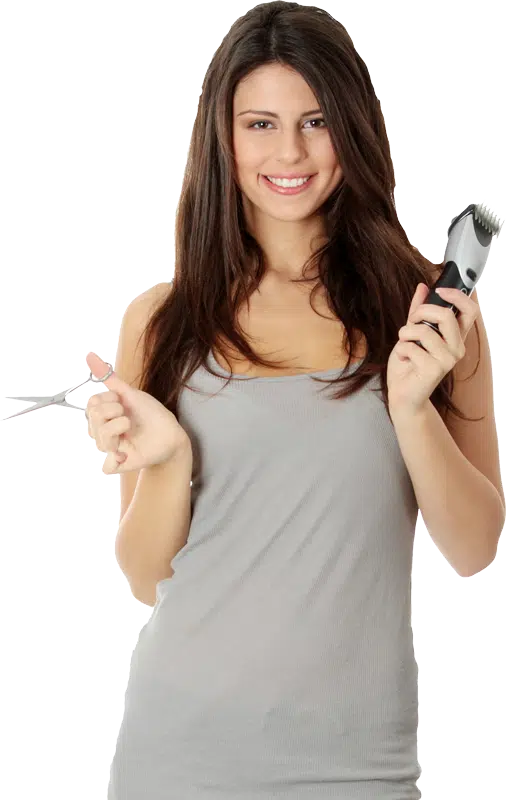 Get a No-Obligation Quote Now
Salon Merchant Cash Advance
A beauty salon business can only be successful if it keeps up to date with the latest fashion and contemporary trends. For this purpose, it is important for owners to strive for constant innovation while keeping up with the latest developments in the industry. Your first point of call for business finance might be the bank, but what if you are turned down or have been refused capital previously? Unfortunately this is often expensive and many small businesses struggle to source business funding.
As a hairdresser or salon owner, you know that even when you're armed with experience and determination. Running any small service business like a salon or hairdressers is one of the hardest things you can do. There are constant challenges and road blocks ahead. The bigger your salon business gets and the more people you employ. From rent a chair to employed staff the more flexible and ready for change you need to be in the beauty industry. This unfortunately is often expensive and many small businesses struggle to source funding. Salon Merchant Cash Advances are a perfect fit financial solution for salons and can be in place within 48 hours
Do hairdressers qualify for a merchant cash advance?
To be eligible for a business cash advance, there is some mandatory criteria.
Accept credit and debit card payments (i.e. have a merchant account)
Be based in the UK or Ireland
Be a limited company, partnership or sole trader
Be trading for at least three months
Process a minimum of £5,000 in monthly card sales
These requirements mean that start-ups with less trading history or those who don't meet the minimum card sales may well struggle to obtain this kind of funding. If you don't meet the criteria, don't worry! We have a wide range of other business finance options available for you.
Grow your salon with a Business Cash Advance
If you have been turned down for a traditional bank loan in the past. Maybe you are not confident about replying again then a business cash advance is the perfect business financial solution for salons. You may need funds to simply see you through the seasonal trade. Say Christmas, where you are closed for a period of time in which case. You will need it far quicker than a bank can supply a business loan.
Business cash advances for Salons or Hairdressers are deemed by many as a quick and convenient alternative form of funding. These type of salon business loans have grown widely popular in the UK especially in the service sector.
How to Apply For A Cash Advance Loan
Like any loan or financial solutions product offered to a salon, there are steps to getting a business cash advance. Firstly, hairdressing business funding application needs to be made based on income, credit/debit card sales, business history and plans for the loan. This needs to be audited, approved and agreed by a cash advance lender. Following this, a fee for the loan will be agreed, agreements signed and funds released. Some businesses can turn this around with a number of days, dependant on any additional information a business will need to supply.
Merchant cash advance for hairdressers, is an alternative funding solution to bank loans for small businesses. Your hairdressing business could borrow between £5,000 and £200,000 and repayments are designed to mirror your cash flow, so when sales are better more is repaid. This unsecured alternative business funding product is the perfect fit for any hairdressing business. Most hairdressers take card payments these days as less and less people are carrying cash, a merchant advance works by using future card payments as security.
Agree one, upfront all-inclusive cost that never changes.
90% approval rate
Approval within 24 hours
No APR or other hidden charges
No security or business plan required
Apply for a business cash advance online in minutes.
Flexible repayments based on your debit & credit card sales.
Cash Advance Loan for Hair Salons
Your business must use a card terminal machine. This is also known as a PDQ, Chip and Pin machine or Card Payment Terminal to process customer sales. This system is needed to be eligible for a merchant cash advance.
If your business can demonstrate a consistent level of monthly cash inflow usually 6 months of card payment statements will be a great start for a cash advance.
There are various ways in which you could use your merchant cash advance. Improvements to your salon, obtaining new equipment, purchasing product for the salon or even managing debt payments. Whatever you need it for, merchant cash advances could be the financing solution for your hair salon business.
Find out more about Financial Solutions for Salons
Complete our online form and one of our financial solutions for salons experts can help you quickly determine your eligibility for a merchant cash advance. We will help get your application quickly underway. Ensuring you gain the hair salon business funding you need to grow your business.